PHOTOS
13 Celebrities Who Are Open About Breastfeeding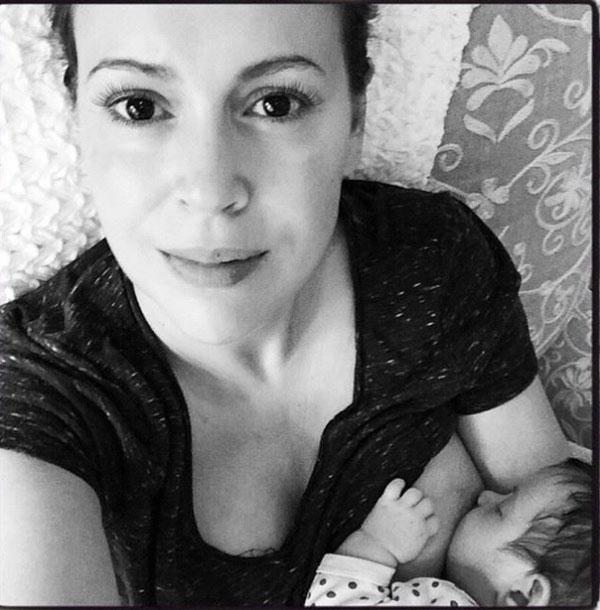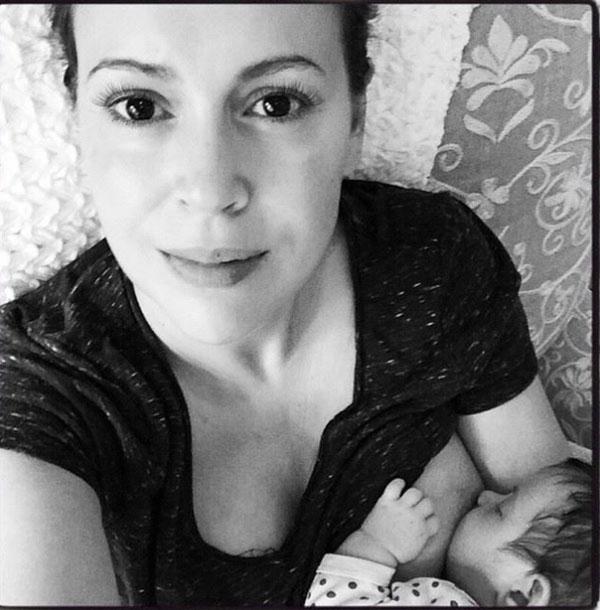 Alyssa Milano shared this precious snap of her nursing her daughter, Elizabella, on Facebook, accompanied by a touching quote about the act of breastfeeding! She wrote, ""Ah, the joy of suckling! She lovingly watched the fishlike motions of the toothless mouth and she imagined that with her milk there flowed into her little son her deepest thoughts, concepts, and dreams." ~Milan Kundera
Article continues below advertisement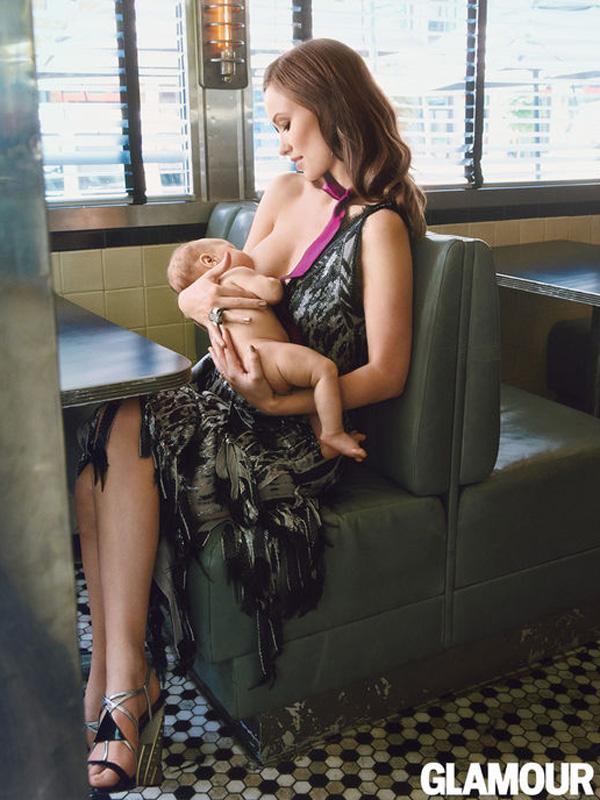 For the September 2014 issue of Glamour magazine, Olivia Wilde posed for a high-fashion photoshoot with her son, Otis. In one shot, she even nursed him! Of this pic, Olivia told the mag, "Breast-feeding is the most natural thing. I don't know, now it feels like Otis should always be on my breast."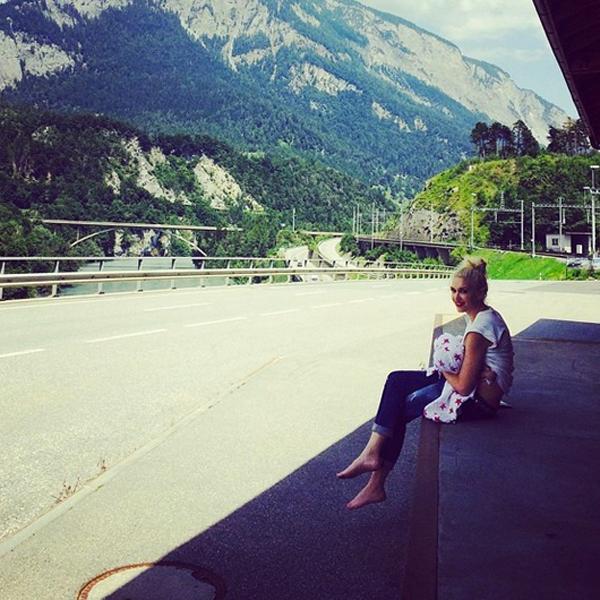 Mom-of-three Gwen Stefani has breastfed in public many times before, but none of those other moments were quite as jaw-droppingly beautiful as this pic, taken during a trip in Switzerland. You can barely even spot little Apollo amongst that gorgeous backdrop!
Article continues below advertisement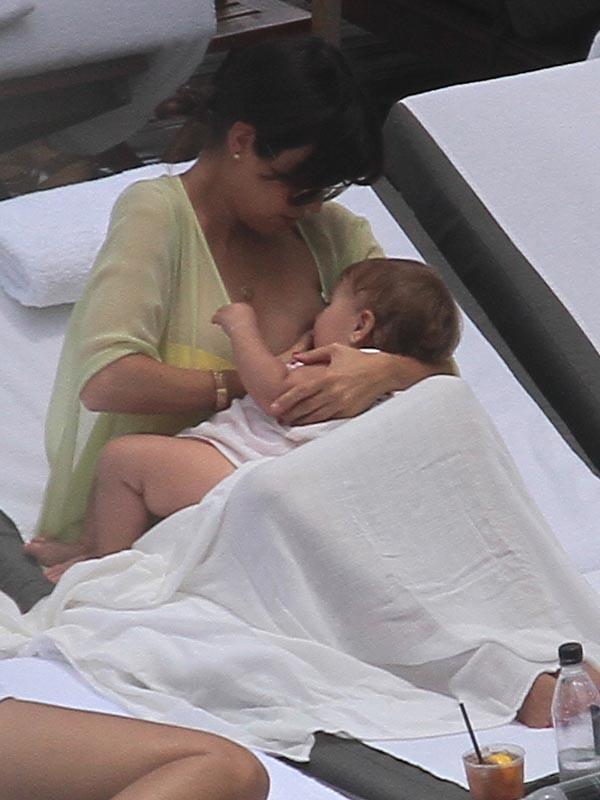 Kourtney Kardashian isn't the type to post a breastfeeding selfie, but the paparazzi still found her doing the deed to a then one-year-old Penelope while on vacation with her family.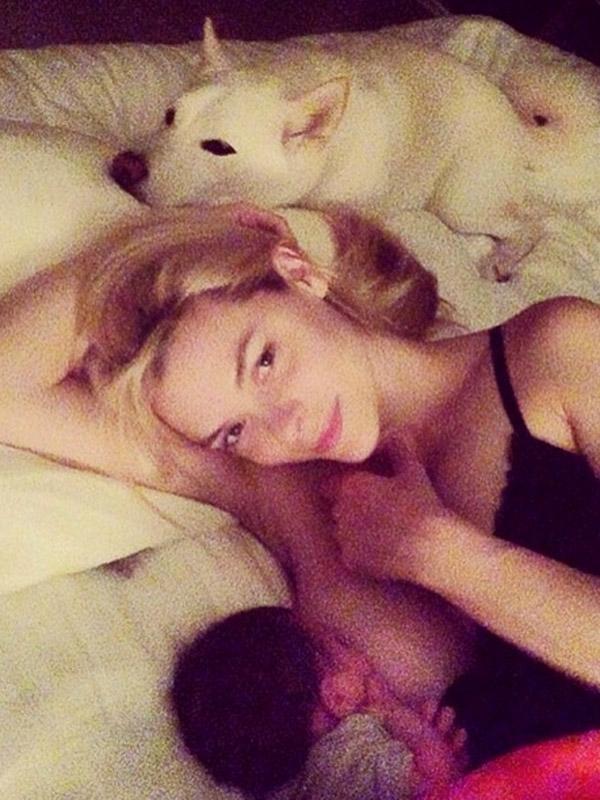 To celebrate her son James' 8-month birthday, Jaime King posted this intimate pic of him nursing. The caption? "Breastfeeding should not be taboo-and bottle feeding should not be judged- it's ALL fun for the whole family:)." Touche!
Article continues below advertisement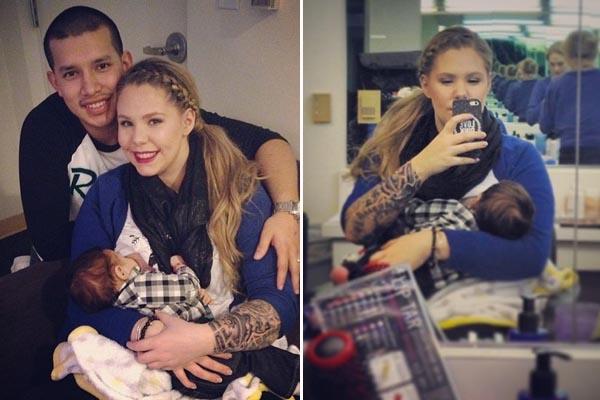 Teen Mom 2's Kailyn Lowry is an advocate for breastfeeding and even recently attended a pro-nursing event with her family. Here's just two of the many breastfeeding photos she's posted of herself feeding Lincoln.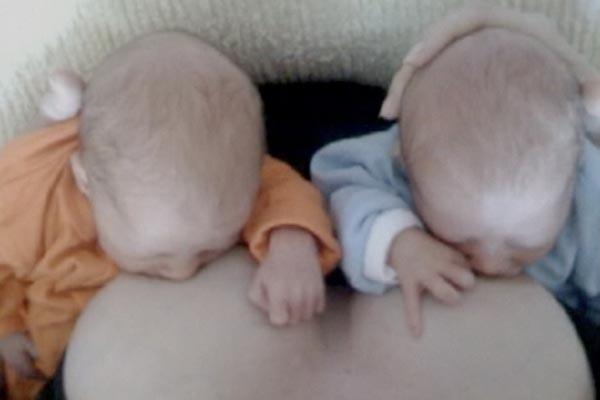 Article continues below advertisement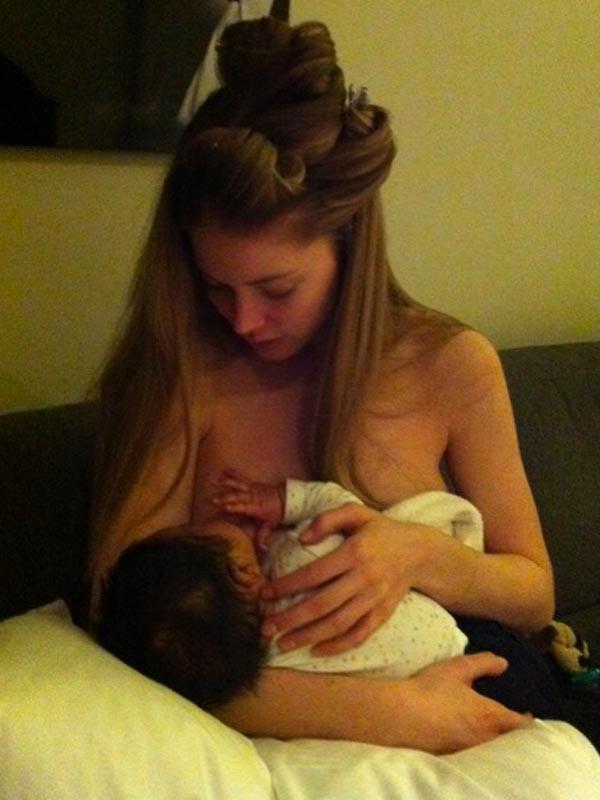 Model Doutzen Kroes tweeted this pic with the hashtag "Working mom :)." This photo pretty much sums up that phrase, eh?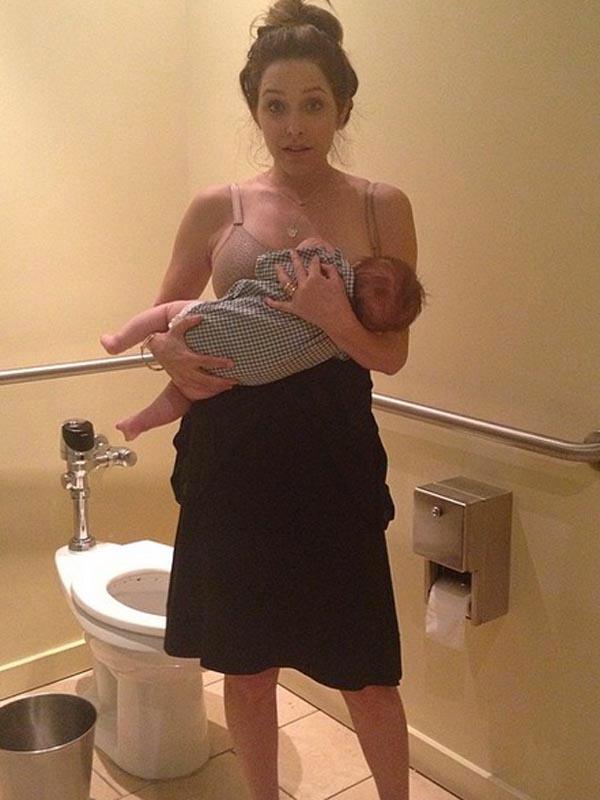 It's no surprise that Jason Biggs' wife, Jenny Mollen, posted a photo of her baby son nursing—she's the same one who shared Instagram videos of herself getting an epidural during childbirth!
Article continues below advertisement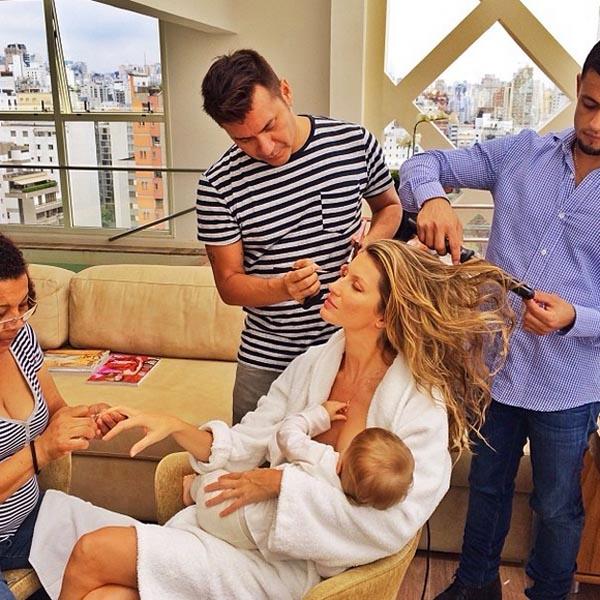 Talk about a multi-tasker! Gisele Bundchen got her hair and nails done all while giving her daughter a little nourishment in this now-iconic working mom pic.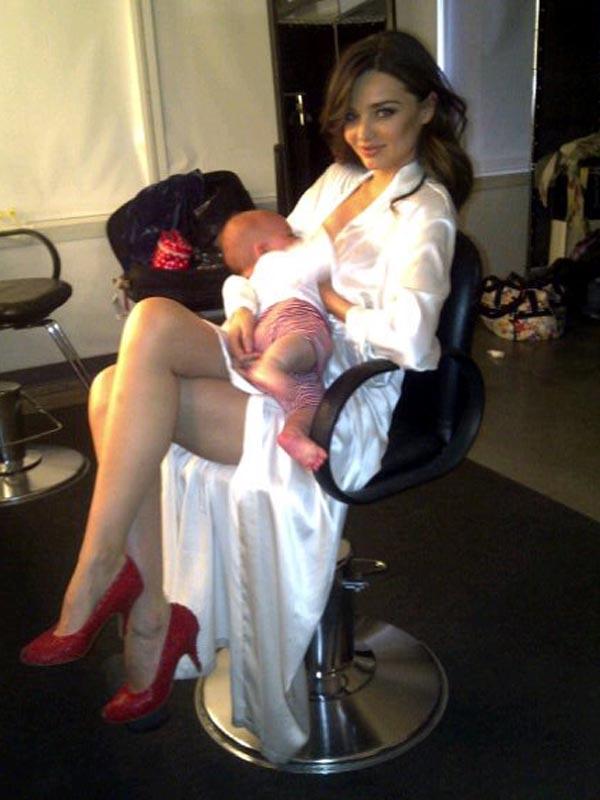 Miranda Kerr posted a similar pic of herself nursing a then-newborn Flynn while in the makeup chair.
Article continues below advertisement
natalia_vodianova_breastfeeding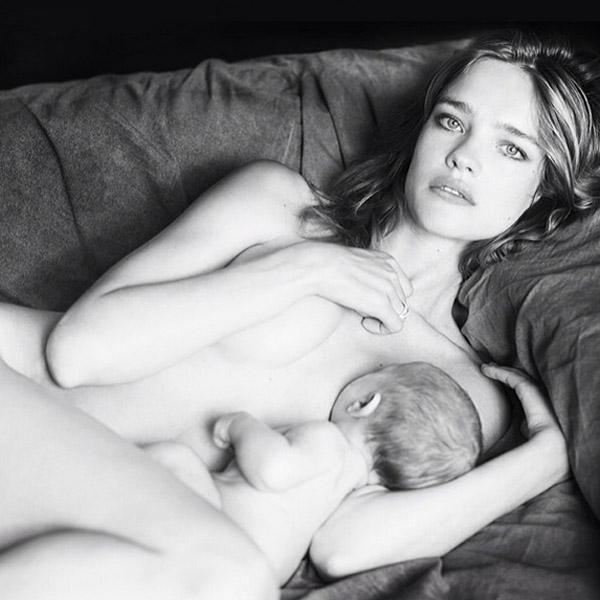 Stunning supermodel Natalia Vodianova gave her billionaire hubby Antoine Arnault the best birthday present of all—a sexy, nude Instagram photo of herself breastfeeding their one-month-old son!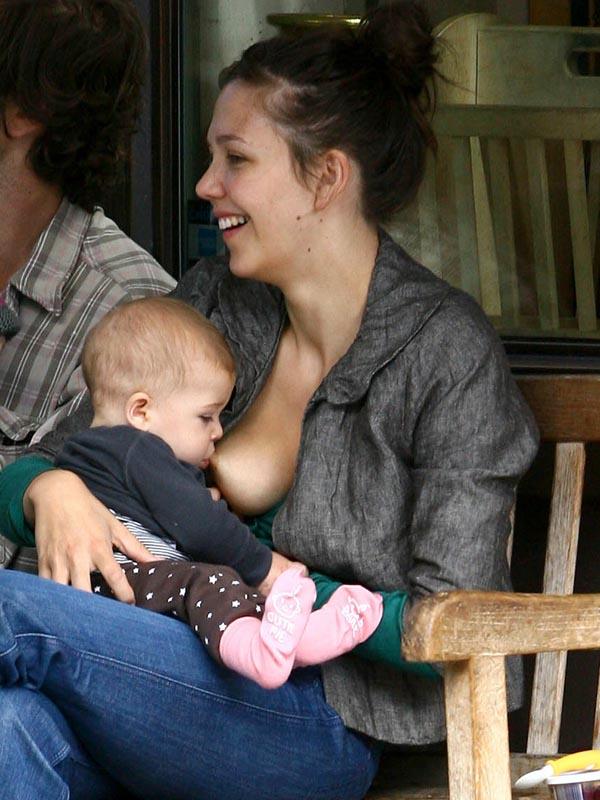 In 2007, Maggie Gyllenhaal breastfed her daughter literally out in the open and we can literally see her nipple. That baby looks content though, at least...