PHOTOS
Courtney Stodden Takes A Tumble In A Skimpy Bikini During Sexy Beach Photoshoot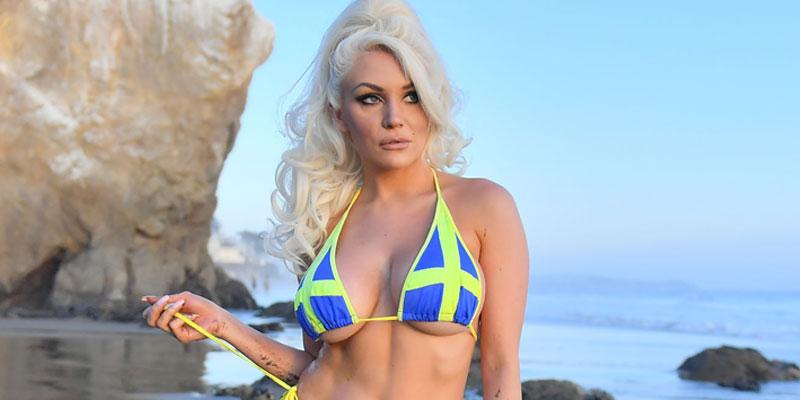 Courtney Stodden showed off her curves in a skimpy bikini for a sexy beach photoshoot in Malibu, California on Wednesday, October 23. The singer took a little tumble while playing in the waves, but she laughed off her fall and got right back to posing for the camera.
Article continues below advertisement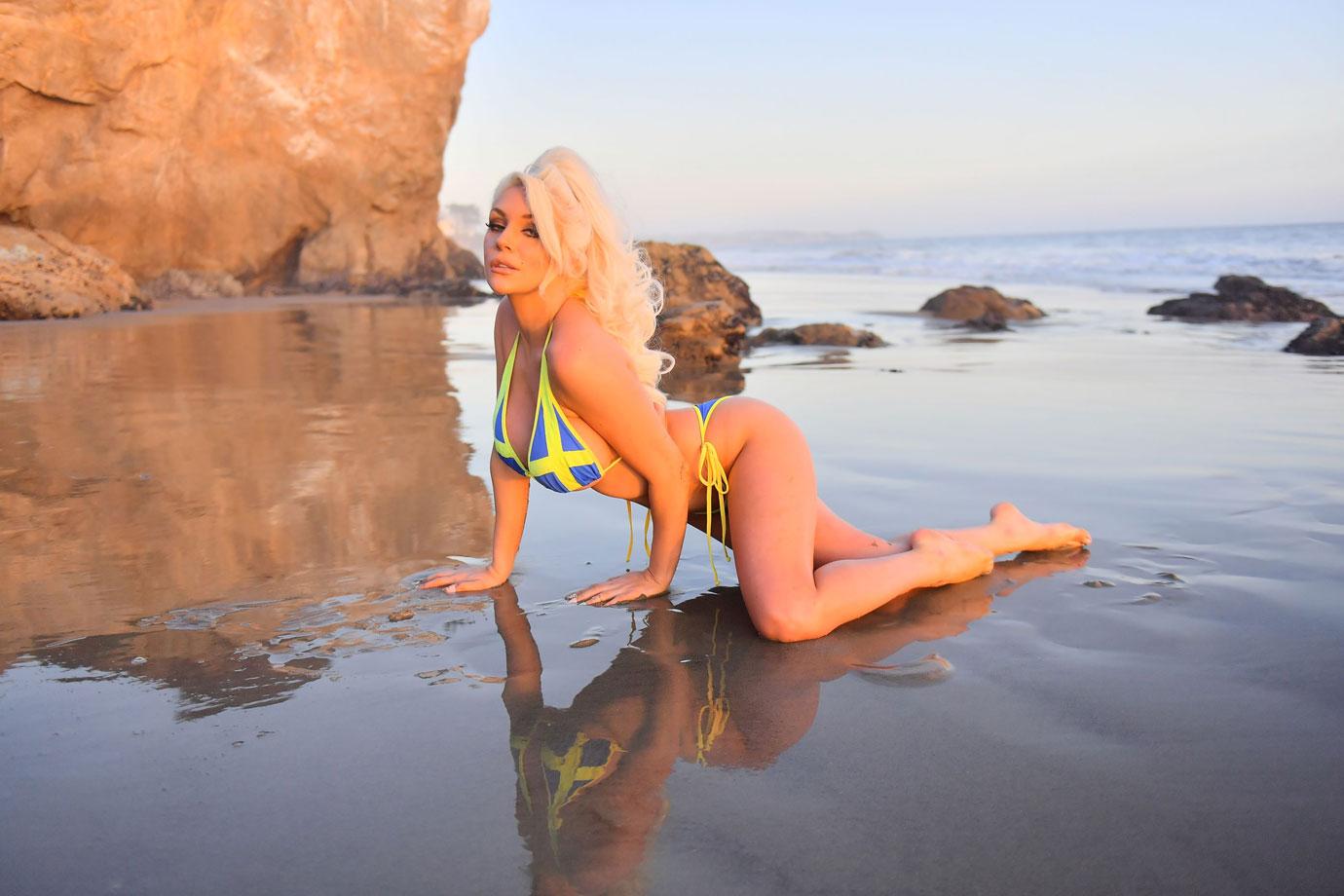 Courtney, 25, donned a bright blue swimsuit with neon green detailing and covered up with a neon sarong. She kept her hair in her signature old Hollywood curls and wore slightly less makeup than usual. The Internet sensation hopped on Instagram on Sunday, October 20 to share a message about female empowerment with her followers. "I am more than just a body. I am more than quick pleasure. I am more than a piece of meat to satisfy a quick craving. I am more than a cheap thrill. I am more than your needs. I am beautiful for me," she wrote.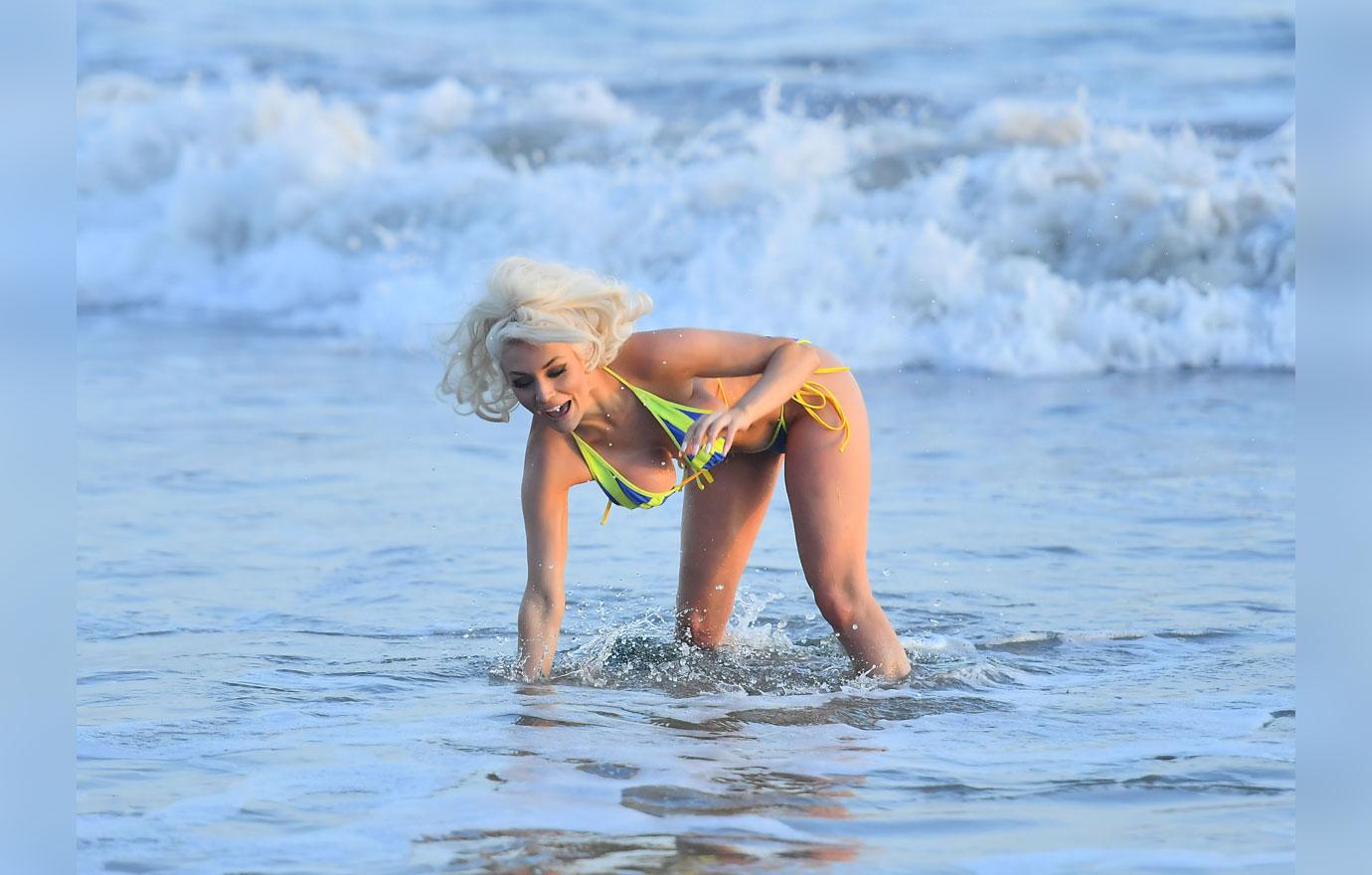 Article continues below advertisement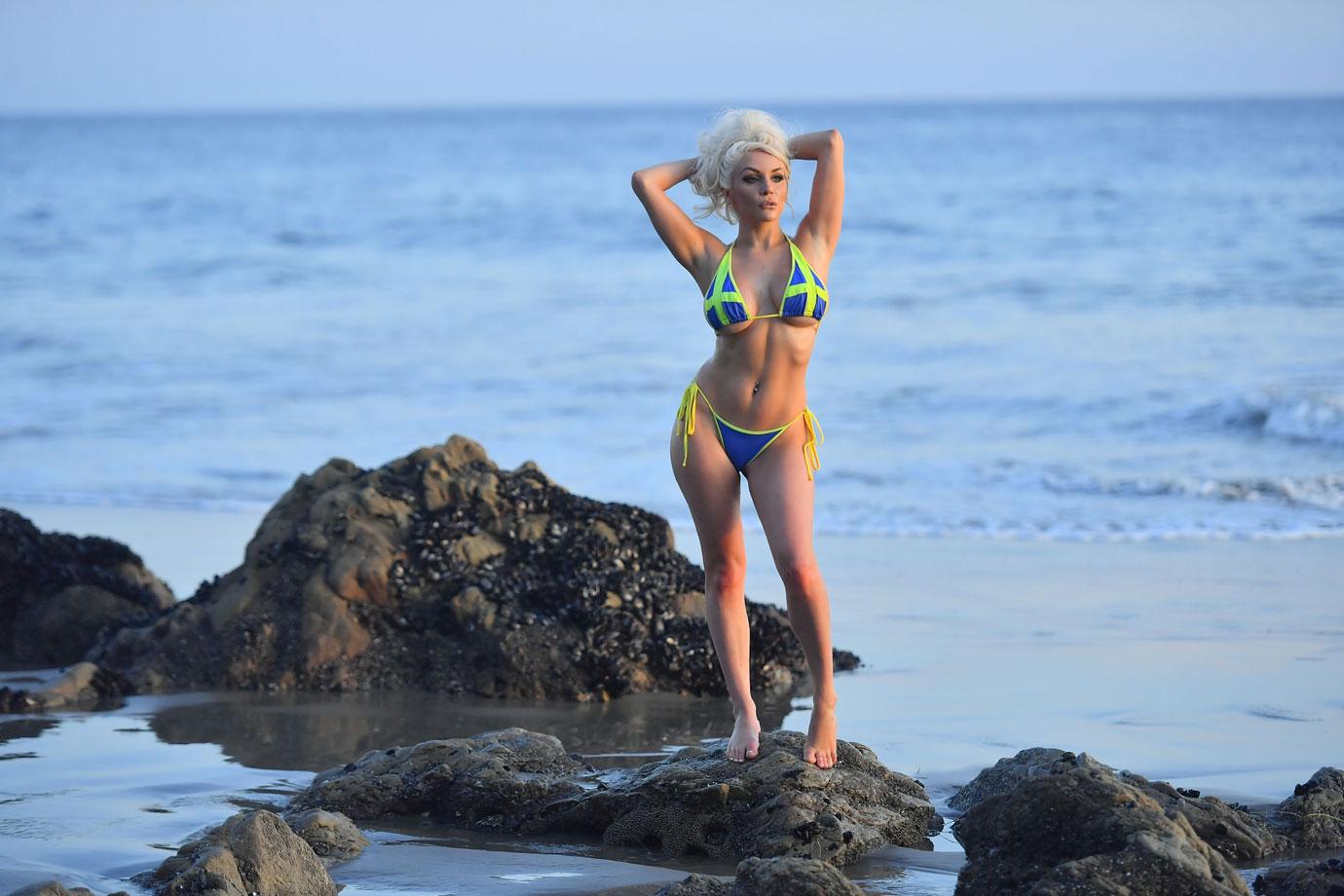 The Washington native first burst on the scene when she married Green Mile actor Doug Hutchison when she was just 16 and he was 51. The couple split in 2016 and she moved on with entrepreneur Chris Sheng. She explained her decision to get sober in a recent interview and admitted that her alcohol use worsened during her marriage.
Article continues below advertisement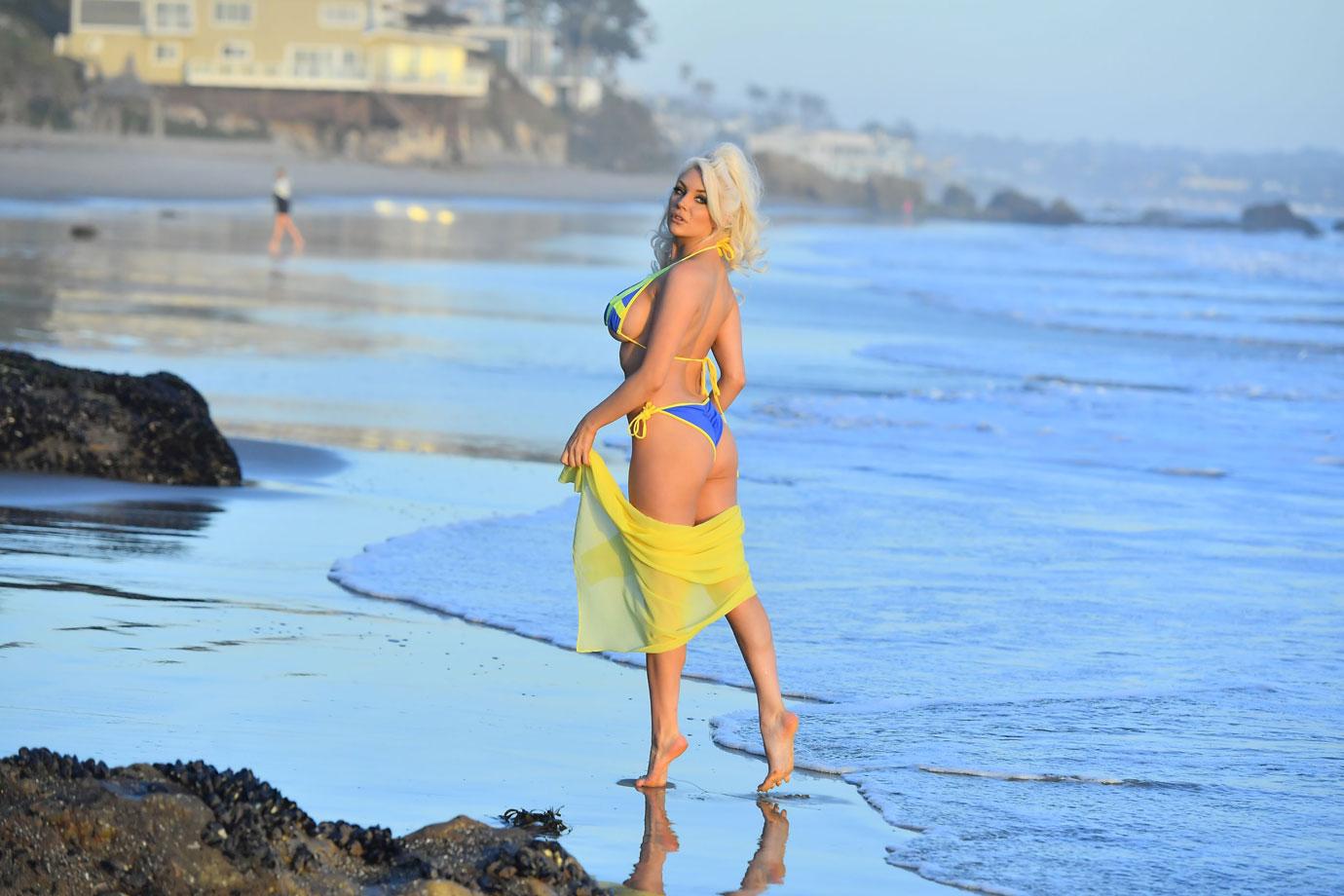 "I think it's a pile-up of things. Like, I definitely have had family members pass away from alcohol addiction. I've had close family members addicted to alcohol. I grew up with my father drinking and it was normal in the house. So I started drinking when I was 16 because Doug Hutchison drank and it was like, 'Oh, whatever you know, it's normal,'" she told Fox News.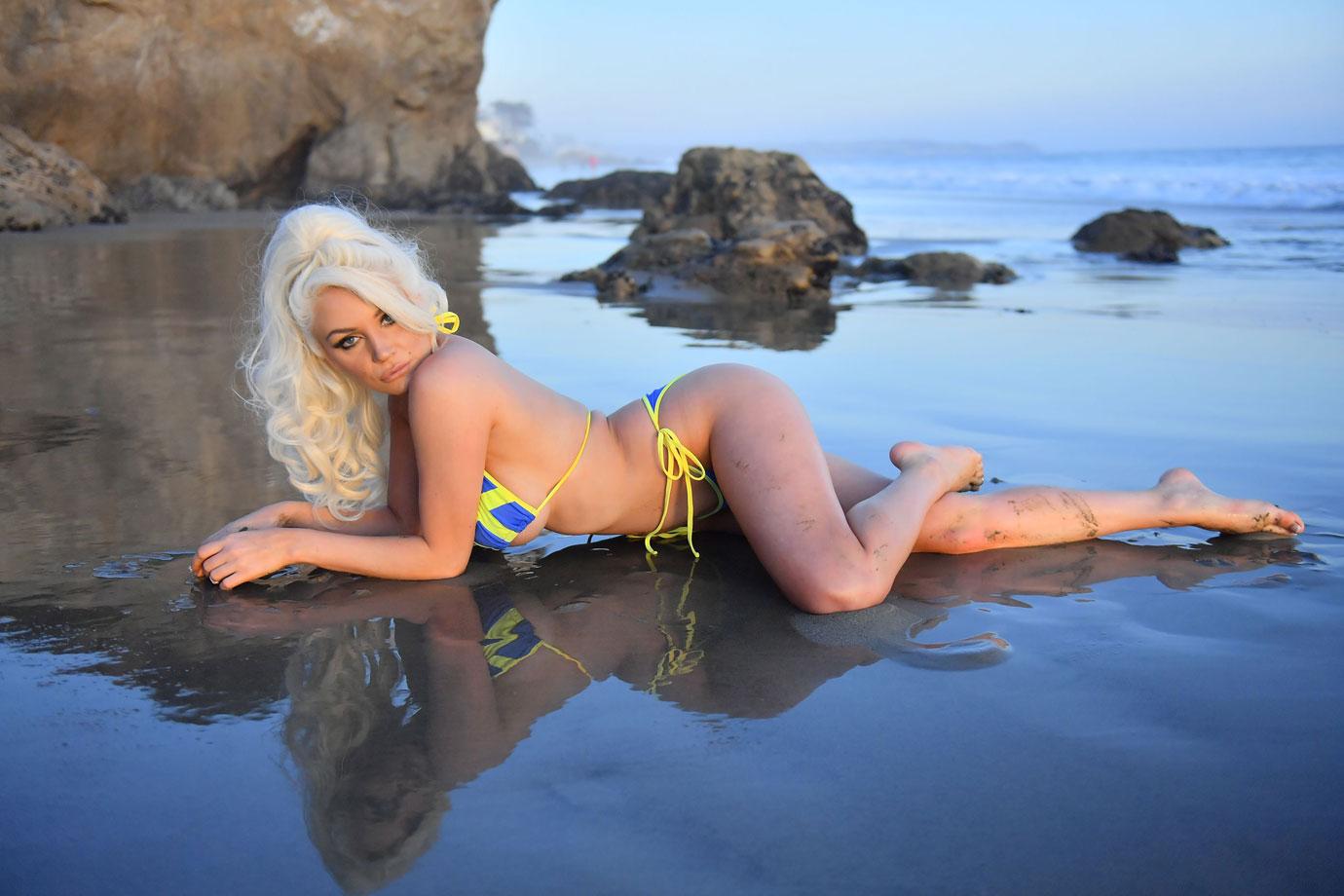 She continued, "And I just got really sick one night — not one night but the next day after a photo shoot, and I was just like, 'For my birthday I need to give myself the gift of no poison like alcohol.' I've been drinking for almost 10 years, almost every other day. Like, I would kick back three bottles of champagne in one night, like it was crazy. And I don't want to do that anymore, you know?"
Article continues below advertisement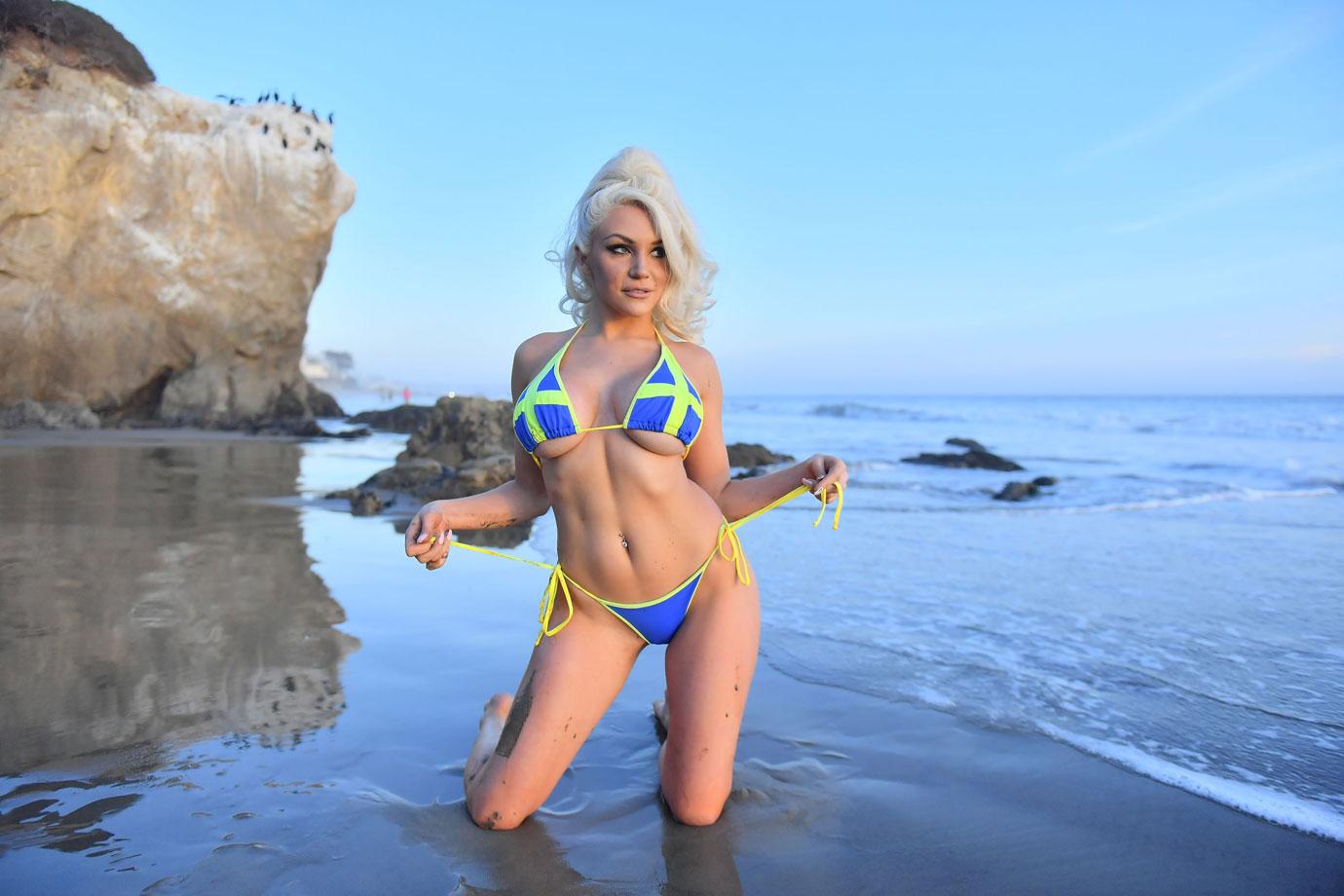 What do you think of Courtney's beach photoshoot? Sound off in the comments below!