PHOTOS
Denise Richards 'Pleaded With Producers' To Let Her Skip 'Real Housewives Of Beverly Hills' Cast Trip To Rome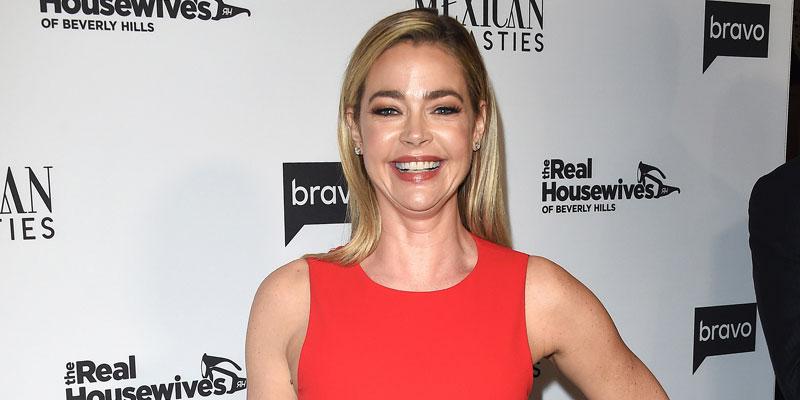 Article continues below advertisement
"Denise Richards really did not want to go to Rome at all after struggling to jive with the cast this season," an insider closer to production claimed to HollywoodLife.com.
"Denise had multiple conversations where she pleaded with producers to stay behind, but they really wanted her there and it's her job, so she went," the source added of the 48-year-old. "She doesn't seem to be enjoying doing the show as much this season and nobody would be surprised if it were to be her last."
Article continues below advertisement
The source continued, "She wants to be doing acting more and Housewives has opened other opportunities for her. She's really not about the drama and seems to be disconnected from it at times. A lot of the cast is frustrated with her lack of participation still this season."
New RHOBH stars Garcelle Beauvais and Sutton Stracke were also present in Italy. Denise even posted a selfie on November 21 where she was sitting next to her luggage before flying to Europe.
Article continues below advertisement
The mother of three revealed she would be meeting with her costars after wrapping up shooting for her show, The Bold and the Beautiful. "Dressing room @boldandbeautifulcbs luggage in the background off to Europe with some Beverly Hills ladies when I wrap?," Denise wrote.
The revelation comes hot off the heels of the news that Denise was absent from filming season 10. Rumors circulated last October that she has been missing from shooting the Real Housewives of Beverly Hills due to her crazy busy work schedule and being a mom.
Article continues below advertisement
Denise was added to the cast for season nine and confirmed her return for the upcoming season in August. She also joined the cast of The Bold and the Beautiful in March 2019. She is also currently shooting several TV movies at the moment, adding to her hefty shooting schedule.
What are your thoughts on Denise wanting to skip the trip? Sound off in the comments below!
Article continues below advertisement