PHOTOS
Denise Richards' 'Real Housewives Of Beverly Hills' Castmates Are Concerned She Will Quit The Show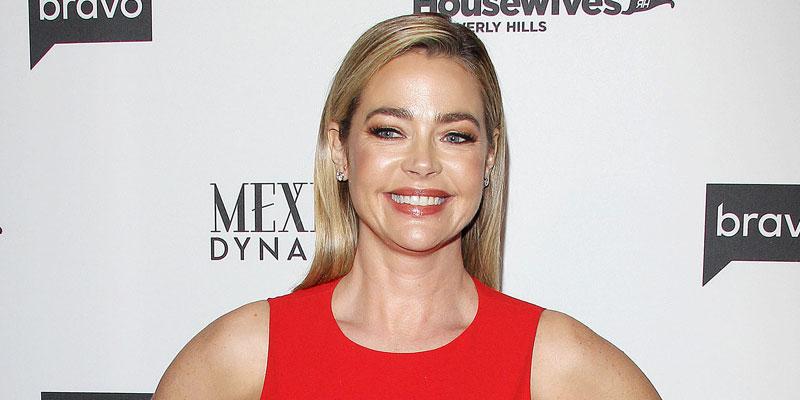 Denise Richards only joined the cast of The Real Housewives of Beverly Hills for season nine in 2019, but her cast is afraid she may leave the hit Bravo series in season 10.
Article continues below advertisement
"A lot of the RHOBH cast feel that Denise will be done with the show and won't even show up to the reunion," a source told HollywoodLife.com. "They feel she has no interest in being around them anymore, as she hasn't filmed in a group setting in ages after saying she'd show up and not."
The Wild Things star's absence has "frustrated and angered" Denise's costars "further," the source added. "They feel this indicates she's not going to participate in things and return."
Article continues below advertisement
The insider also revealed, "The cast knows she's busy, but they feel they are too and if she wants to act, she shouldn't have done the show for another season." While Denise was shooting RHOBH season 10, she was also filming scenes for her soap opera, The Bold and the Beautiful.
Article continues below advertisement
Despite reports she's quitting, Denise, 48, confirmed she's returning to the series in December 2019. In October 2019, rumors that the mother of three was absent from filming circulated. An insider revealed to HollywoodLife.com at the time, "Denise Richards has actually been MIA from filming Real Housewives a lot just because she's so busy filming her other projects. She really loves doing Housewives but being an actress is her first priority when it comes to her career and RHOBH has opened even more doors for her."
RHOBH alum Camille Grammer also confirmed Denise wasn't exiting the show last month. "Denise did not quit #rhobh and Rinna you throw your friend under a bus," Camille, 51, tweeted on December 18 regarding Lisa's shady comment. "How about calling her to see how she's Doing and stop tweeting about it." The Twisted star was unable to attend Dorit's bash due to a hernia surgery.
Season 10 of The Real Housewives of Beverly Hills is set to premiere sometime in 2020.
What are your thoughts on Denise possibly quitting the show? Sound off in the comments below!