PHOTOS
Derick Dillard's Mom Comes To His Defense After TLC Firing — See What She Had To Say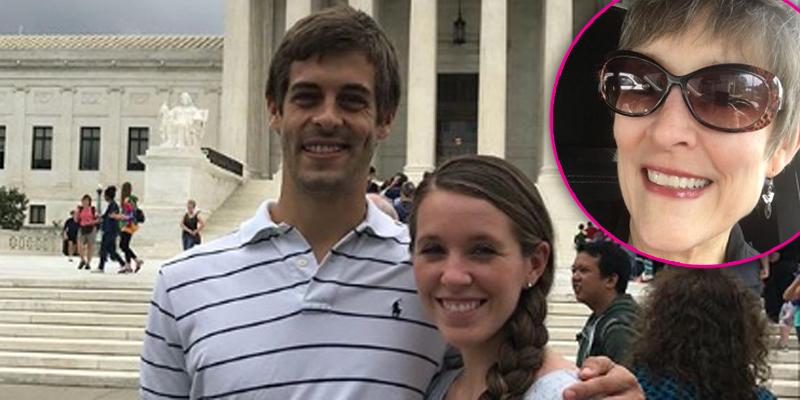 Don't talk about Derick Dillard unless you want the wrath of his mama, Cathy Dillard. The former Counting On star's mama was quick to come to her son's defense after fans questioned why he continues to ask fans for money to support his various missions trips.
Article continues below advertisement
Things all started when a fan responded to Jill Duggar's tweet, which asked fans to "consider supporting" Derick's GoFundMe campaign.
"Huge Duggar fan and fellow believer, but genuinely curious why he can't get a job and save the $$ needed for this if he genuinely feels called to it? Our fam of 6 wants to go on a mission trip but have to save the money first," a fan asked, referencing the campaign that Derick recently started to raise money for "missions opportunities."
Article continues below advertisement
Cathy then responded: "Members at my church pay the pastor. We also take up special offerings for State, North Amer & Int'l missions. I send support every month to a girl ministering on an Arizona college campus, as well as a couple dozen other ministries. Some give, some go. It's how missions is done."
Days later a fan apologized for claiming that Derick didn't pay taxes on his donations. However, the same fan then tweeted "The optics of the Dillard's privileged lifestyle speak volumes, but they are complying with tax law."
Article continues below advertisement
Cathy then responded, "Sorry, I have to drop my jaw re: 'privileged lifestyle.' I have made a point to visit each place Derick has served. On my last visit it was 95 degrees every day, no air conditioning, in house or vehicle, and no hot water. In the murder capital of the world."
As OK! readers' know, Derick has been getting major backlash for asking fans for donations after his firing from the Duggars' show, Counting On. The father-of-two was given the boot after he went on multiple transphobic rants about his former TLC counterpart, Jazz Jennings.
What do you think about Derick's mom taking to Twitter to support him? Sound off in the comments!