PHOTOS
Best Fashion Moments Of The 2020 Democratic National Convention: Michelle Obama, Eva Longoria And More PHOTOS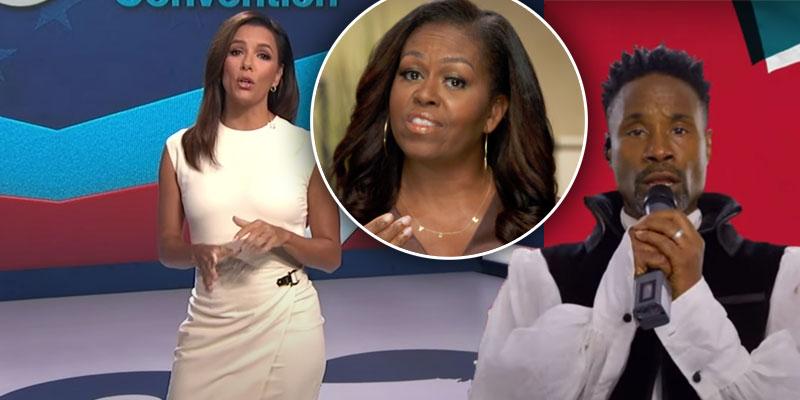 The Democratic National Convention kicked off August 17 making the case to elect Joe Biden as the next President of The U.S. and Kamala Harris as his VP.
Hosted by actress Eva Longoria, the virtual convention's first night included emotional speeches from the likes of Michelle Obama, Senator Bernie Sanders, New York Governor Andrew Cuomo, Ohio's former Republican Governor John Kasich, as well as buzzed about performances by Stephen Stills, Billy Porter, Leon Bridges and Maggie Rogers.
Article continues below advertisement
On the second night, Tracee Ellis Ross took over hosting duties in a line-up which included speaker President Bill Clinton, a closer look into the love story between Joe Biden and his wife Dr. Jill Biden and the official roll call and democratic nomination.
The third night was hosted by Kerry Washington, featured addresses by Senator Elizabeth Warren, Speaker of the House Nancy Pelosi, former Secretary of State Hillary Clinton and former President Barack Obama and performances by Billie Elish and Jennifer Hudson.
Article continues below advertisement
Eva Longoria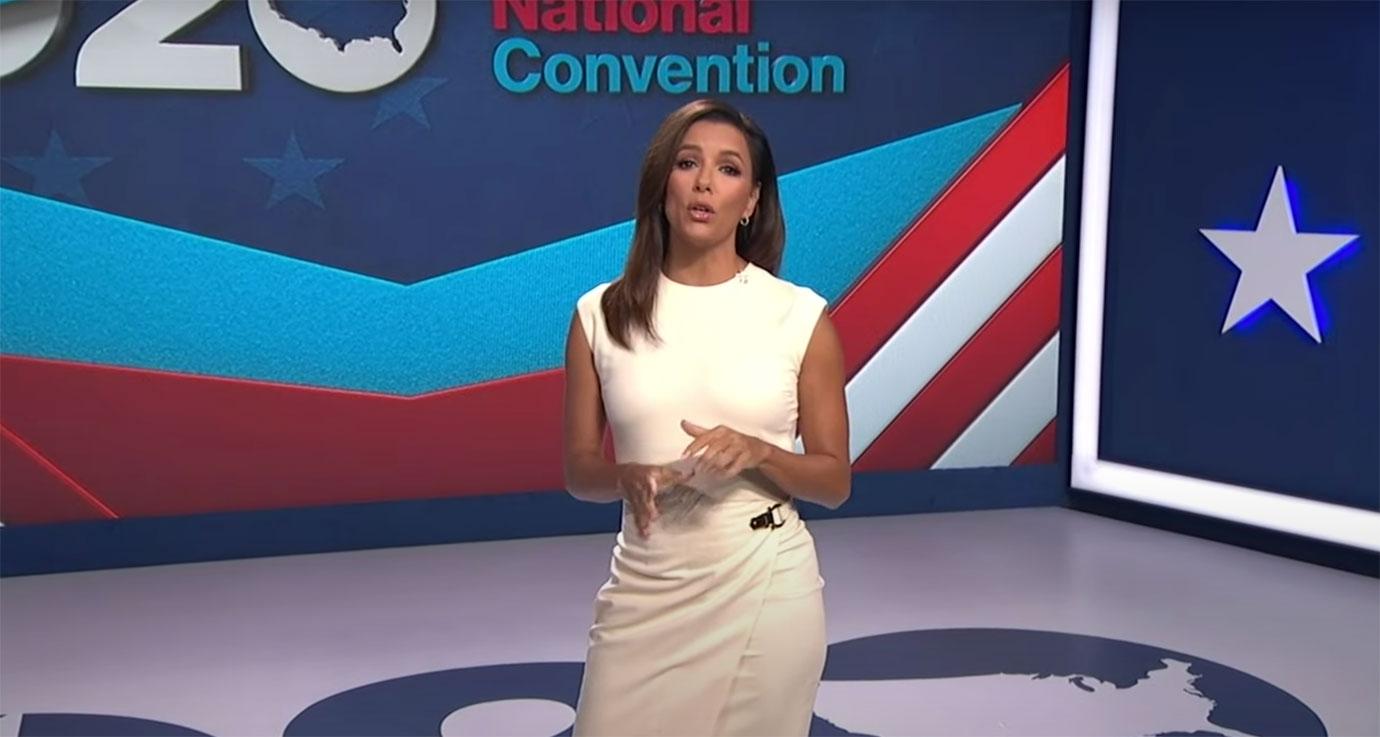 The actress turned activist hosted the first night of the convention wearing a Salvatore Ferragamo cream-colored sleeveless sheath dress featuring a high-neck cut and ruched wrap skirt detail. She completed her look with a pair of nude ankle-strap stilettos and diamond earrings.
Article continues below advertisement
Michelle Obama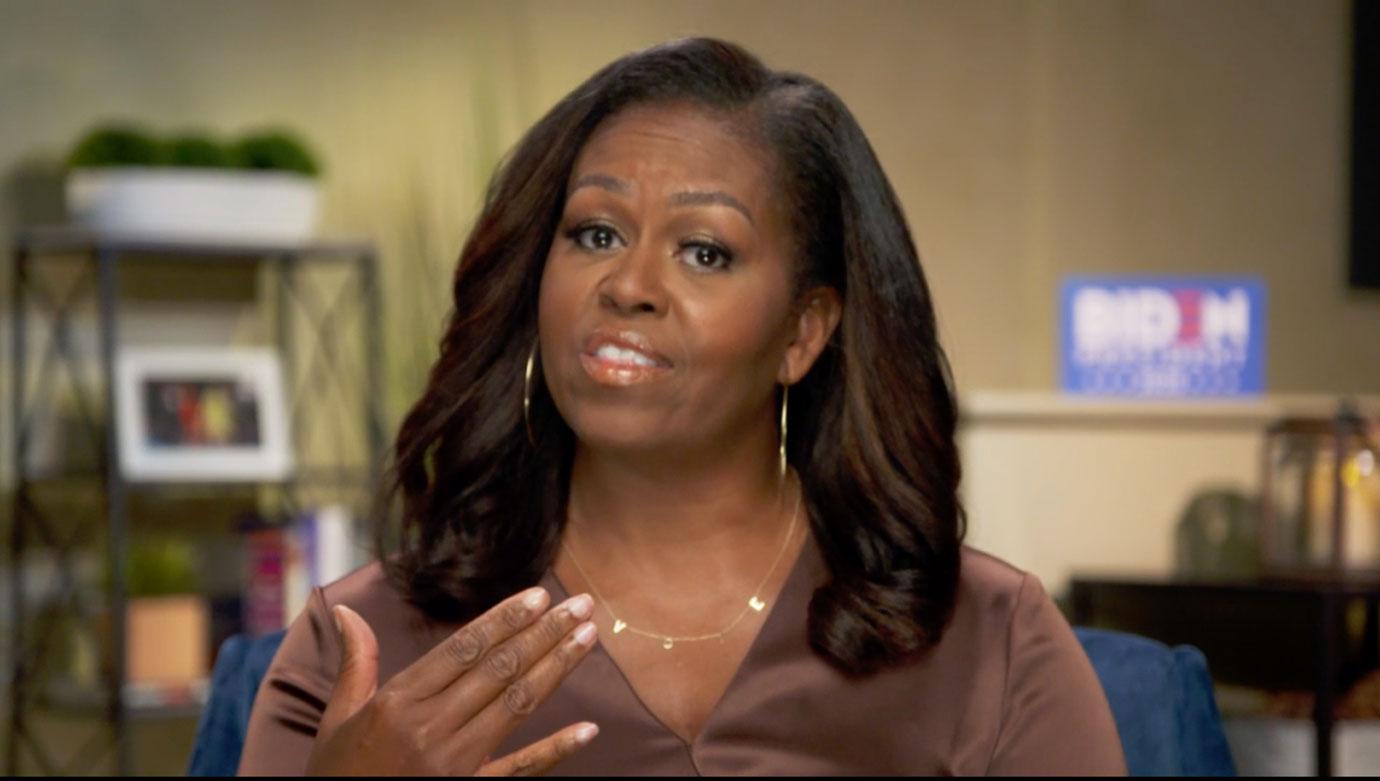 The former First Lady stole the show as she closed out DNC's first night with emotional speech and gave an impassioned plea for a return to "empathy"
"If we have any hope of ending this chaos, we have got to vote for Joe Biden like our lives depend on it," said President Barack Obama's wife. "Right now, kids in this country are seeing what happens when we stop requiring empathy of one another. They're looking around wondering if we've been lying to them this whole time about who we are and what we truly value."
Viewers also couldn't help but notice she styled her bronze silk shirt from female-founded independent brand Nanushka with a thin gold chain necklace that spelled out "V-O-T-E." The piece comes from the custom collection of ByChari, an independent, Black-owned, female-led jewelry business founded by Chari Cuthbert, who also created Obama's large hoop earrings. The brand allows buyers to spell out a name or other word on the necklace but after her speech, the company quickly added the specific VOTE necklace to its website, priced at $295.
Article continues below advertisement
Maggie Rogers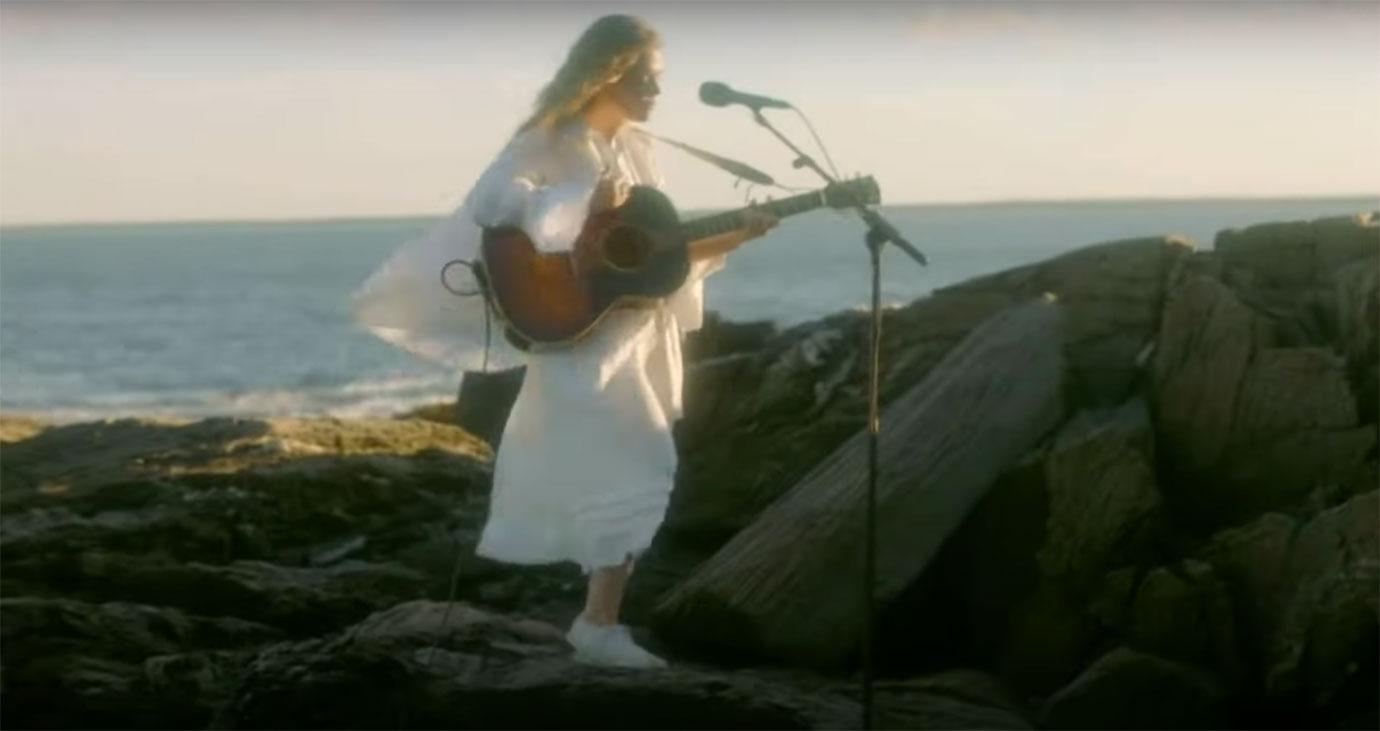 With her acoustic guitar in tow, the folk-pop star gave an opening-night performance of a stripped-down version of her song 'Back in My Body.' Shot on a rocky coast with waves crashing in the background, the video was interspersed with photos of frontline workers, families and neighbors coming together during the pandemic. For her big moment, the 26-year-old wore an boho-inspired all-white ensemble, which included a light and airy long bell-sleeve top, midi-length skirt and flat white sneakers.
Article continues below advertisement
Billy Porter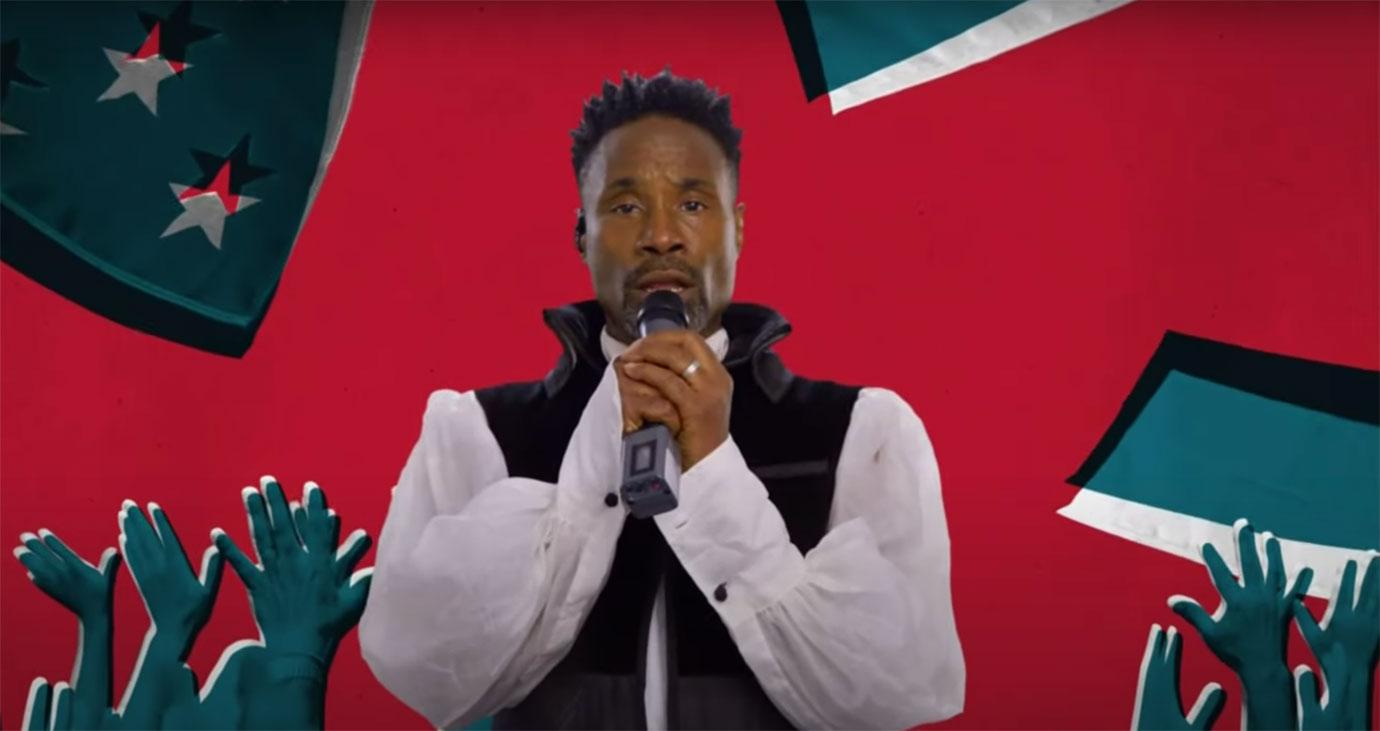 In a pop-art inspired performance video, Stephen Stills and the Pose actor teamed up for a cover of the classic Buffalo Springfield song, 'For What It's Worth.' The fashion forward Tony Award winner wore a dramatic white puff-sleeved shirt, black trousers, a long black waistcoat featuring a bustle back and high ruffled collar, styled with black high-heeled boots.
Article continues below advertisement
Gretchen Whitmer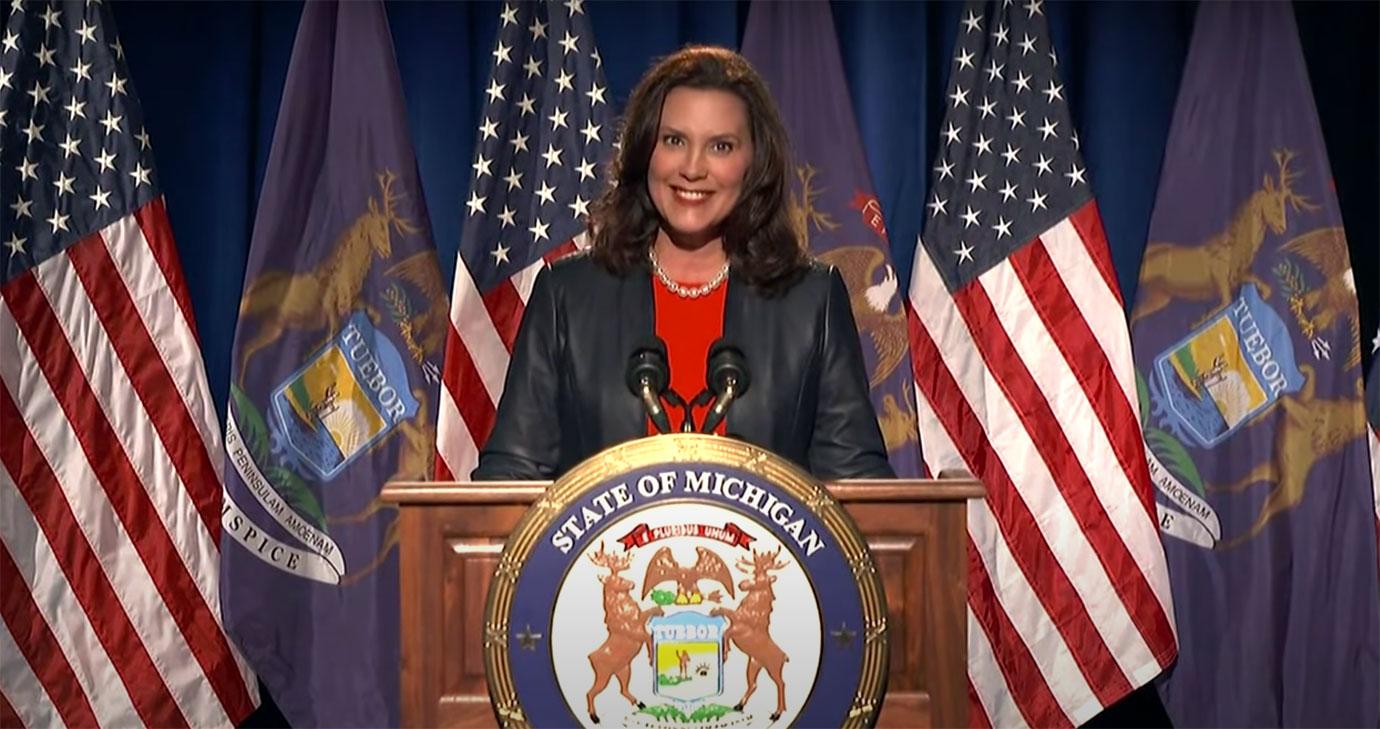 The Governor of Michigan stood at a podium and gave her speech while wearing a bright red shirt paired with a navy leather blazer.
Article continues below advertisement
 Andrew Cuomo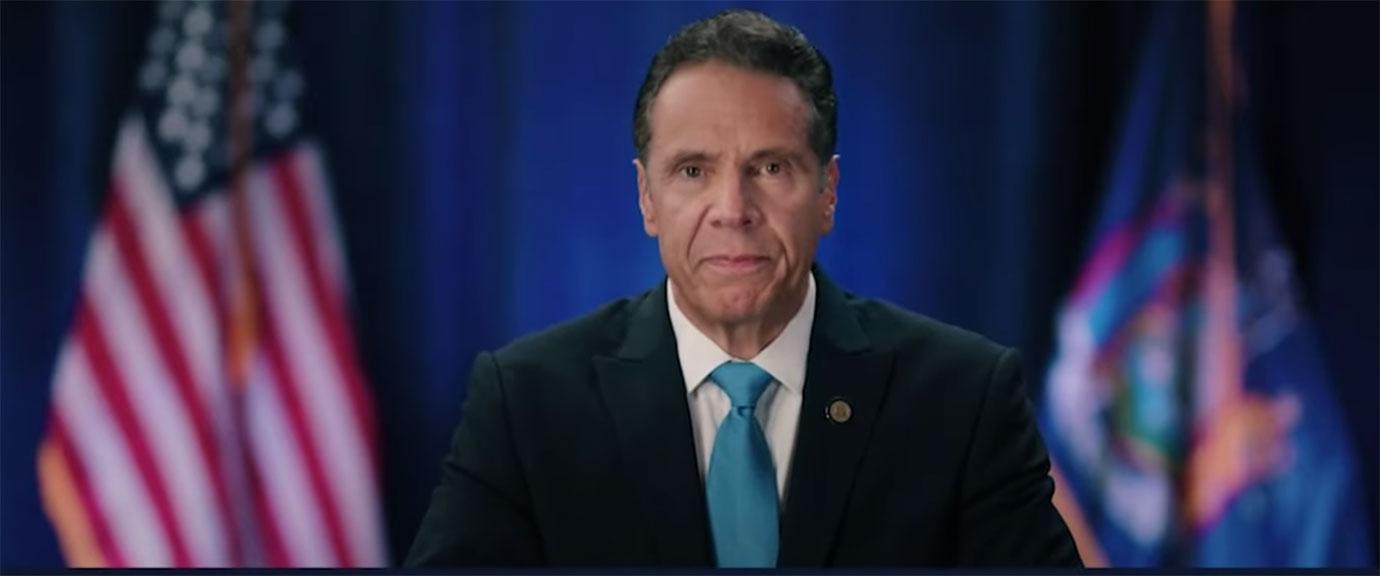 The Governor of New York kept his look classic wearing a well-tailored suit, crisp white shirt and bright, sky-blue tie. As no surprise, the democratic hue was a popular choice on the DNC's first night. Senator Doug Jones of Alabama, Representative Cedric Richmond of Louisiana and Senator Bernie Sanders of Vermont all wore blue ties as they endorsed Joe Biden. Senator Amy Klobuchar of Minnesota also wore a true blue jacket.
Article continues below advertisement
Tracee Ellis Ross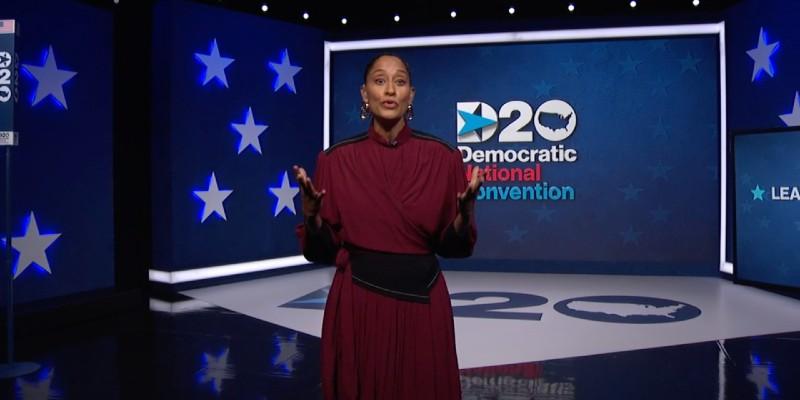 The Black-ish star hosted the second night of the convention wearing a modern maroon colored draped dress with contrasting black panels by Proenza Schouler styled with statement layered hoop earrings and patent black pumps. She wore her naturally curly hair slicked back in a tight bun and kept her makeup simple.
Article continues below advertisement
Dr. Jill Biden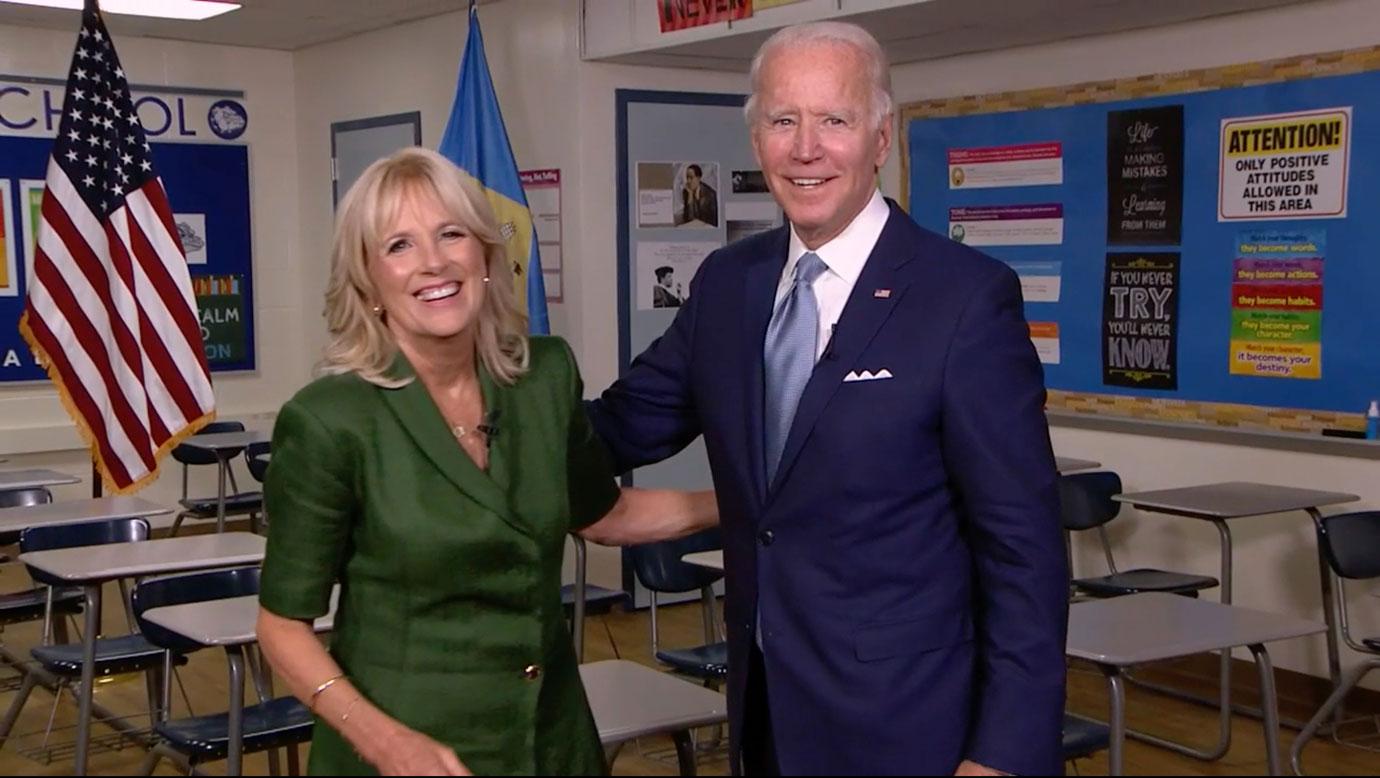 The former Second Lady delivered the keynote address on night two of the convention. As she touched on her teaching career and the love story between her and Joe, she embodied classic American style wearing a gorgeous green blazer dress with gold button detail and A-line skirt by designer Brandon Maxwell.
Article continues below advertisement
Kerry Washington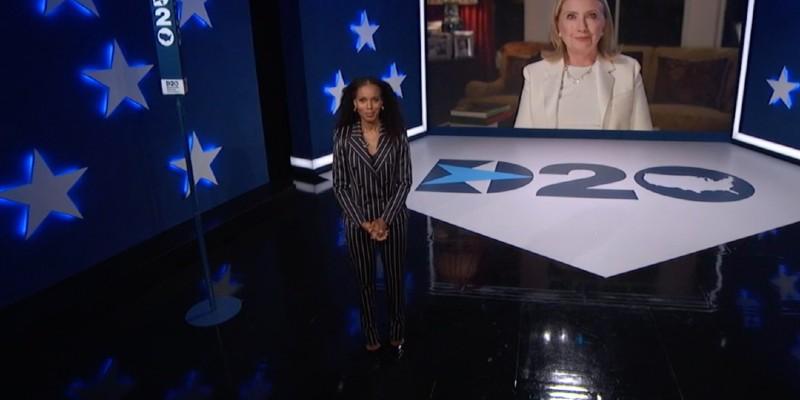 The Little Fires Everywhere star hosted the third night of the wearing a black and white pinstripe pantsuit by Alexandre Vauthier. She kept her naturally curly hair half back and accessorized with hoop earrings.
She opened the night with a powerful message of voting and diversity.
"When our constitution was written, women couldn't vote," she said. "Black people were considered three-fifths of a human being, but therein lies the work. No one is perfect. Nothing is. But it is the striving towards justice, equality, and truth that distinguishes us. We fight for a more perfect union because we are fighting for the soul of this country and for the fight of our lives."
Article continues below advertisement
Kamala Harris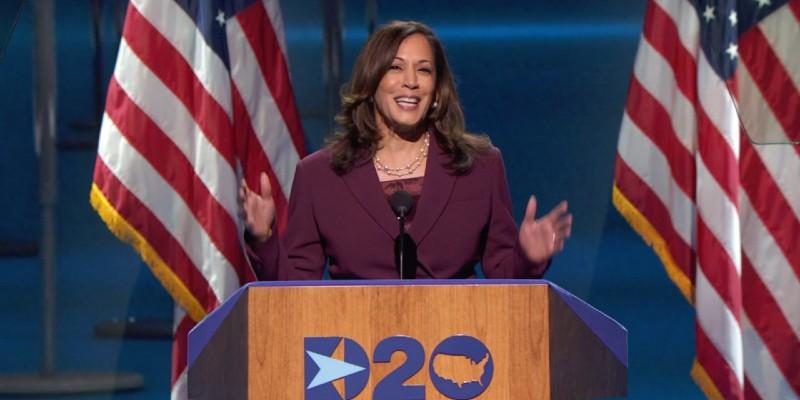 The Oakland native looked like she meant business when officially accepted her nomination for Vice President wearing a deep purple power suit with a flattering wide-leg pant. She styled her big moment look with her signature multi-strand pearl necklace and matching earrings.
Harris is the first Black woman and first South Asian American woman to be a VP nominee on a major-party ticket.
"I accept your nomination for vice president of the United States of America. I do so committed to the values my mother taught me, to the word that teaches me to walk by faith and not by sight," she said in her speech. "And to a vision passed on through generations of Americans, one that Joe Biden shares, a vision of our nation as a beloved community, where all are welcome."
Article continues below advertisement
Nancy Pelosi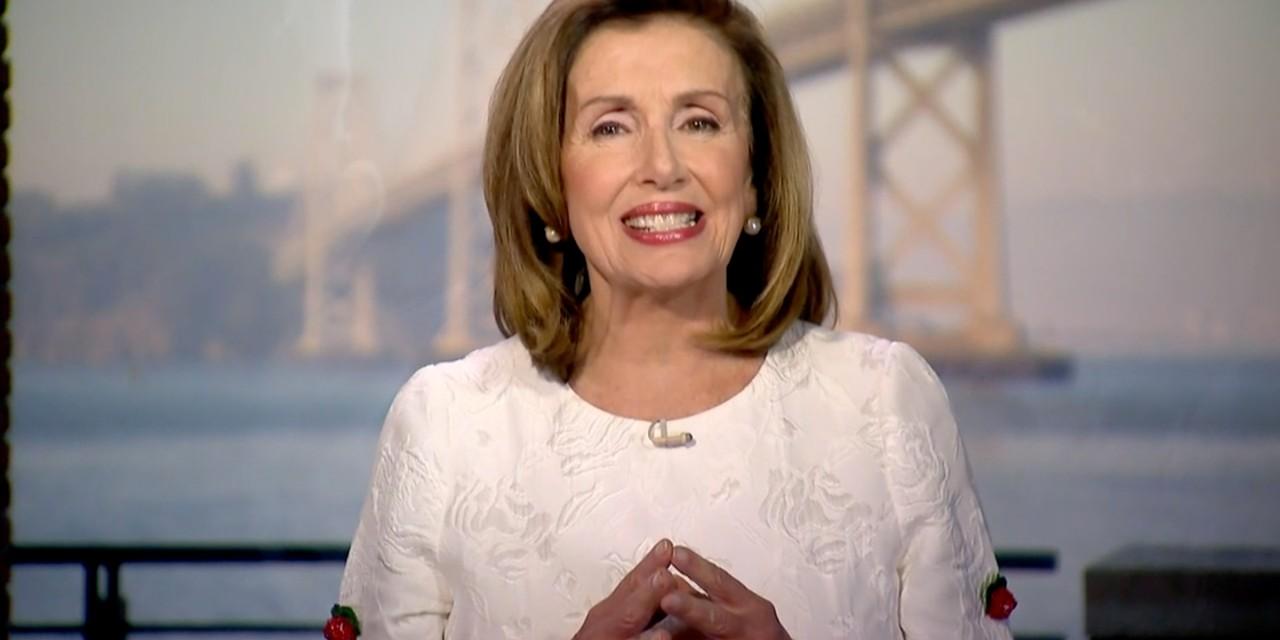 The Speaker Of The House ripped into President Trump wearing a white-on-white floral jacquard sheath dress featuring small red rose details on each one of her short sleeves.
Back in February, Madame Speaker organized for the women of Congress to wear white during the 2020 State of the Union address to commemorate the 100th anniversary of women first having the right to vote.
Article continues below advertisement
Jennifer Hudson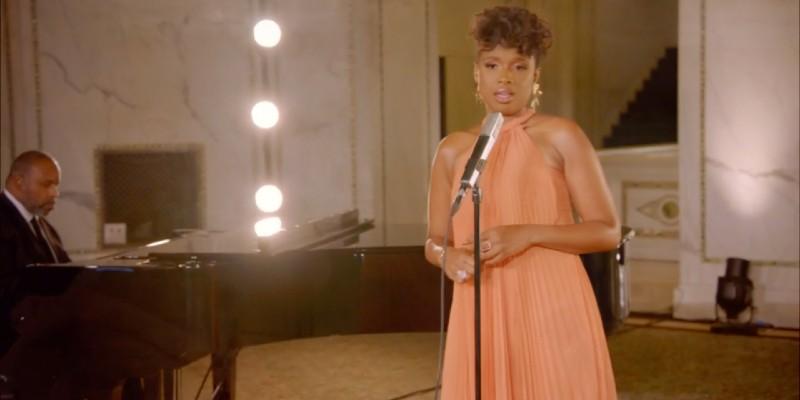 The Dreamgirls star closed out night three of the 2020 DNC with a moving rendition of "A Change Is Gonna Come." Accompanied by two pianists and a saxophonist, Hudson belted out the Sam Cooke song while wearing a neon peach pleated Grecian evening gown by Elie Saab featuring a braided halter neckline. Style completed the look with bold flower statement earrings and funky hairstyle.
Article continues below advertisement
The 2020 Democratic National Convention was scheduled to be held August 17–20 at the Wisconsin Center in Milwaukee, Wisconsin but due to the ongoing coronavirus pandemic, the event was moved entirely online.
Article continues below advertisement
Julia Louis-Dreyfus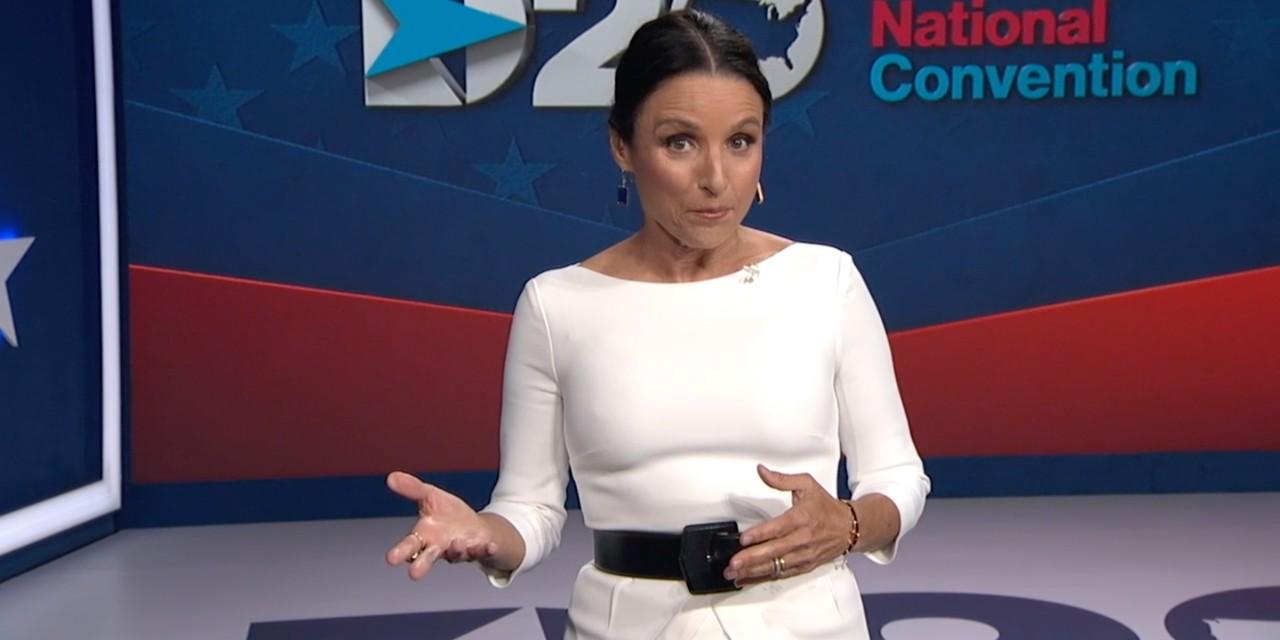 The actress totally channeled her Veep character Selina Meyer as she moderated the fourth and final night of the DNC. While taking comedic jabs at the president, she donned a chic white boatneck dress featuring three quarter length sleeves, sharp pleated-detailed skirt and black waist belt. She pulled her dark hair back in a tight bun with a center part and added delicate drop earrings.