PHOTOS
Emily Ratajkowski & Her Abs Take Over 'Jimmy Kimmel Live'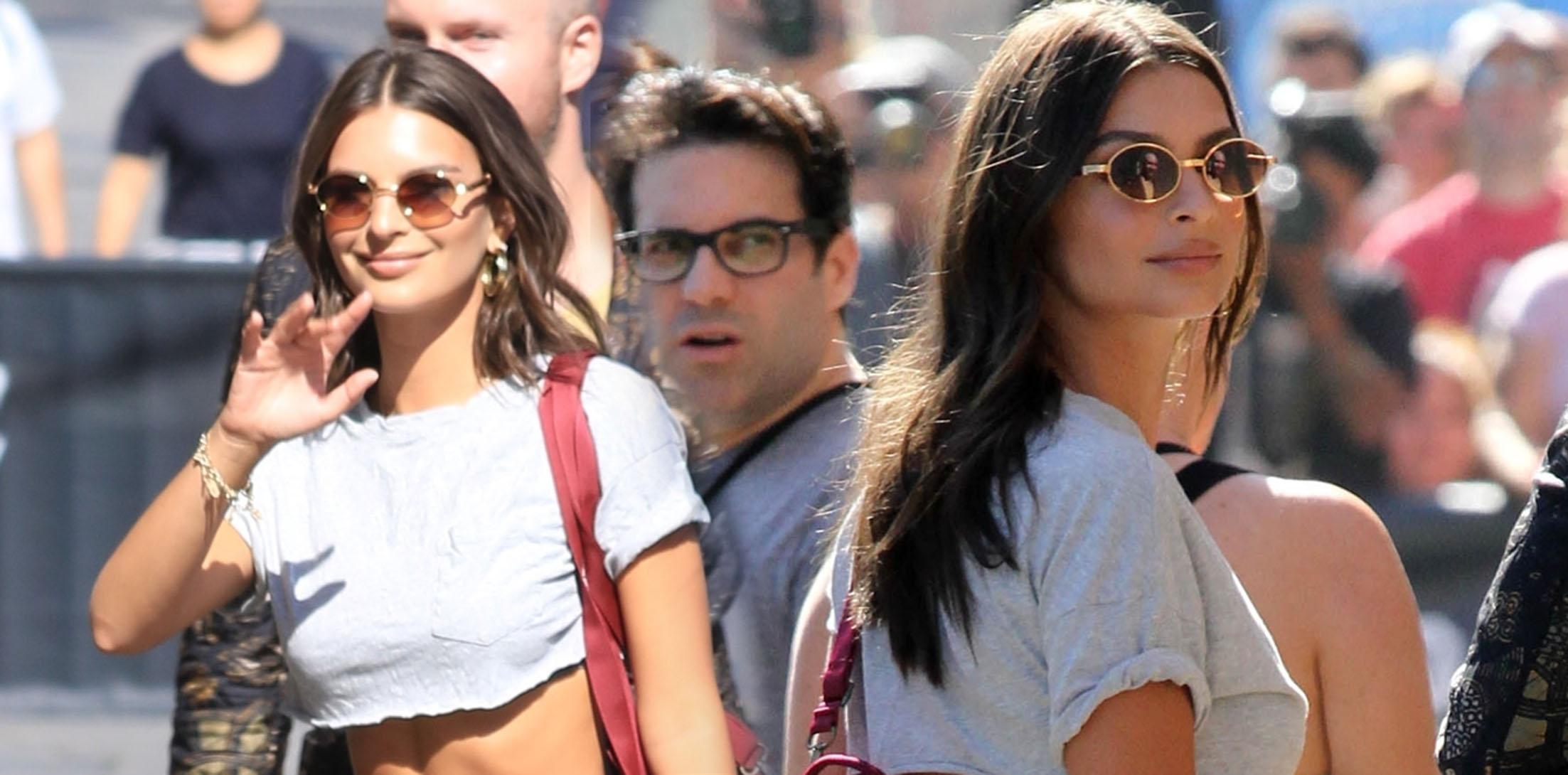 Emily Ratajkowski needs to make a how-to book just for her abs! The model looked fabulous as she revealed her famous washboard stomach in a grey crop top shirt and sweatpants. But she wasn't heading to the gym. In fact, she was heading to a television appearance, but don't worry, this isn't the outfit she wore on stage, though we doubt anyone would complain if she had!
Article continues below advertisement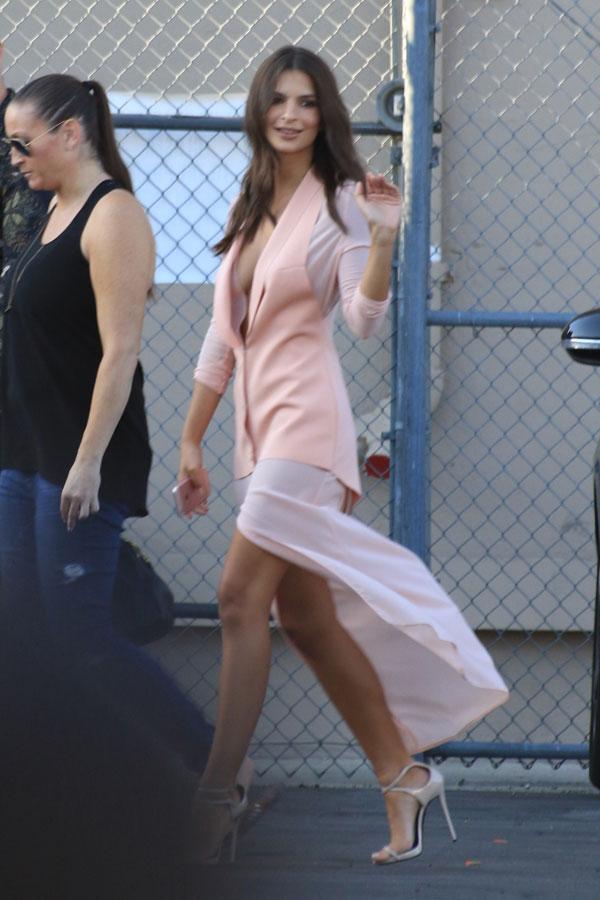 She ended up changing into this pink and lilac dress and blazer which showed off her toned legs.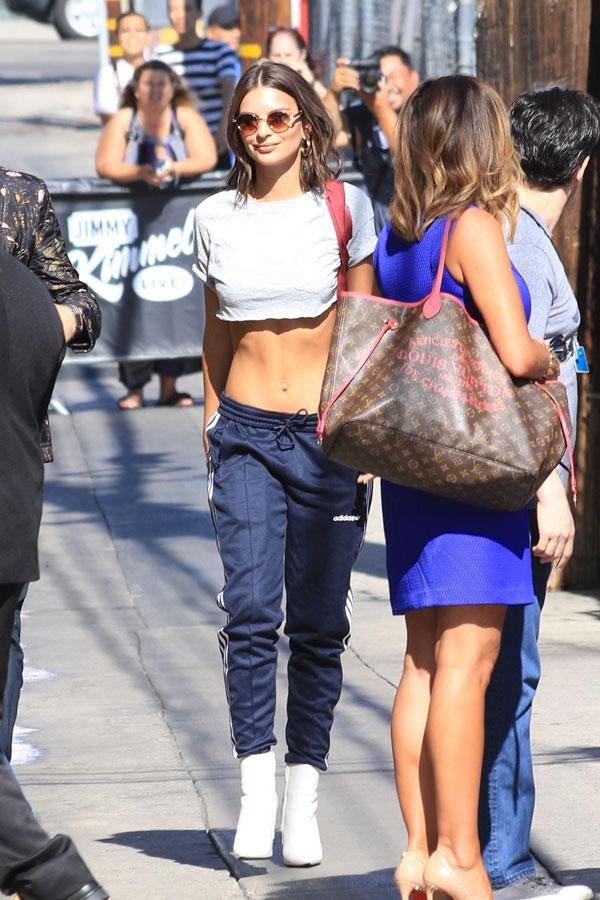 The 26-year-old was at Jimmy Kimmel Live, but before the guys get hyper, she wasn't alone.
Article continues below advertisement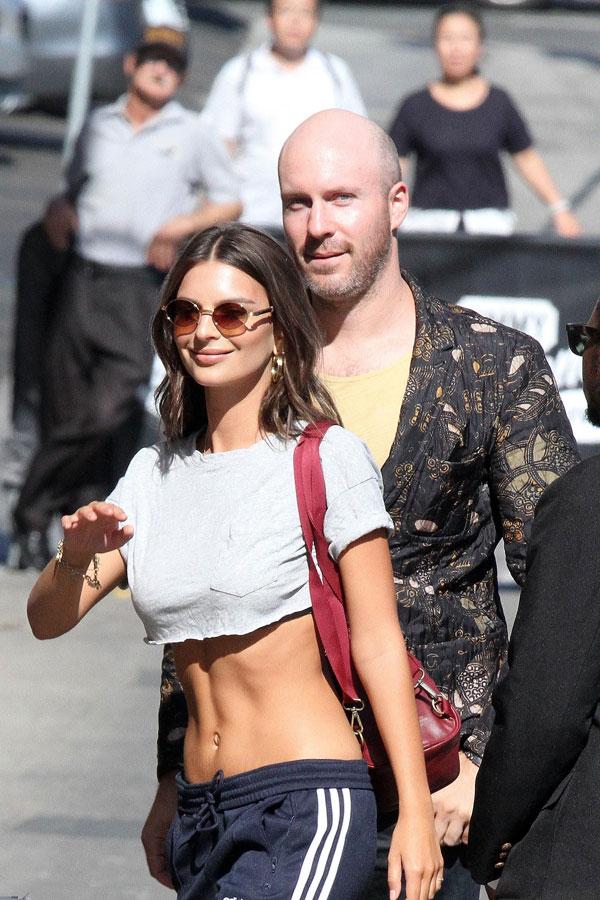 Emily was there with her boyfriend, musician Jeff Magid, whom she's been dating since 2014.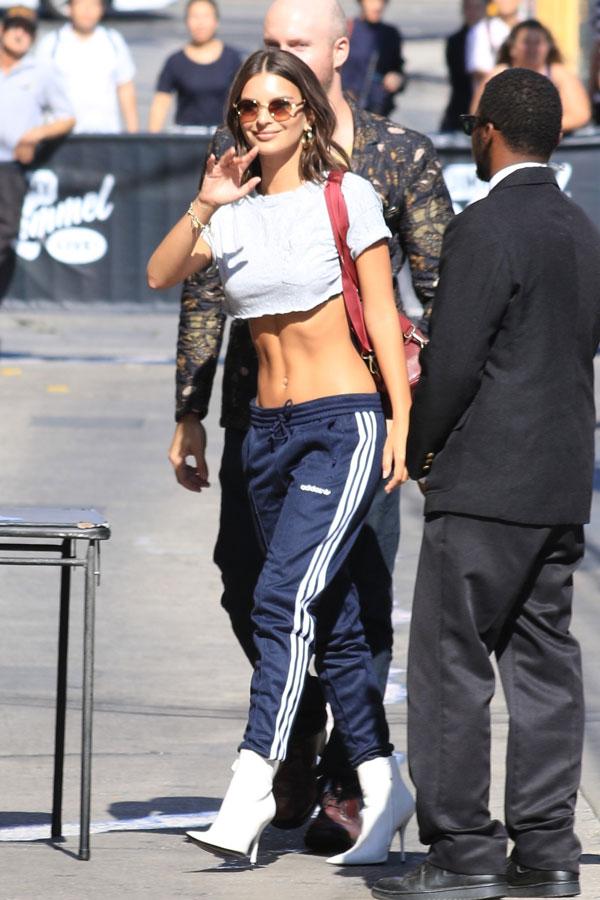 But back to Emily's body! She previously spoke about her eating and exercise routine, telling Elle, " I crave iron so I am definitely not the kind of person who you will find eating a salad." She could have fooled us! She continued, "I cook a lot, so that really helps: You know how much salt and sugar and all of that kind of stuff you are putting in your body."
Article continues below advertisement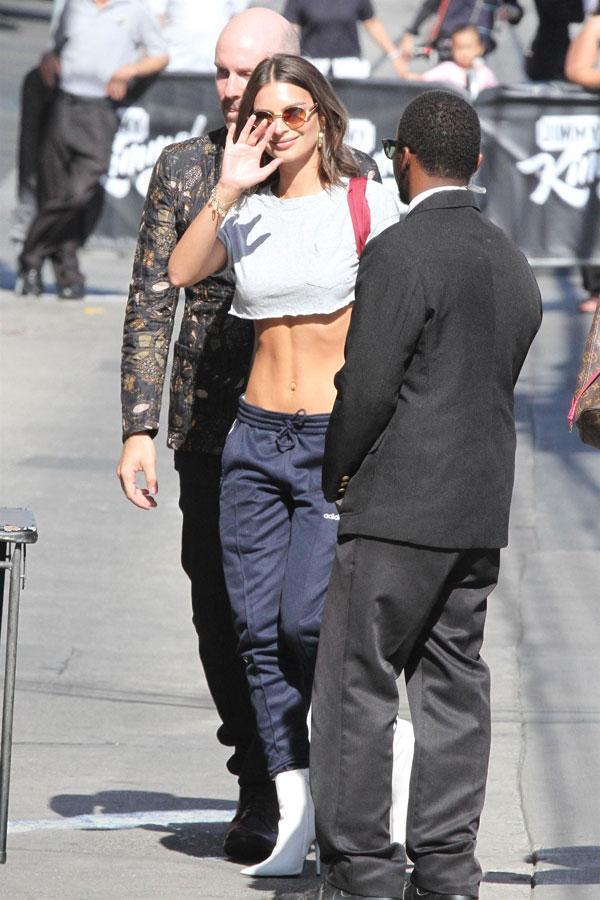 And as for working out, Emily focuses on hiking and yoga.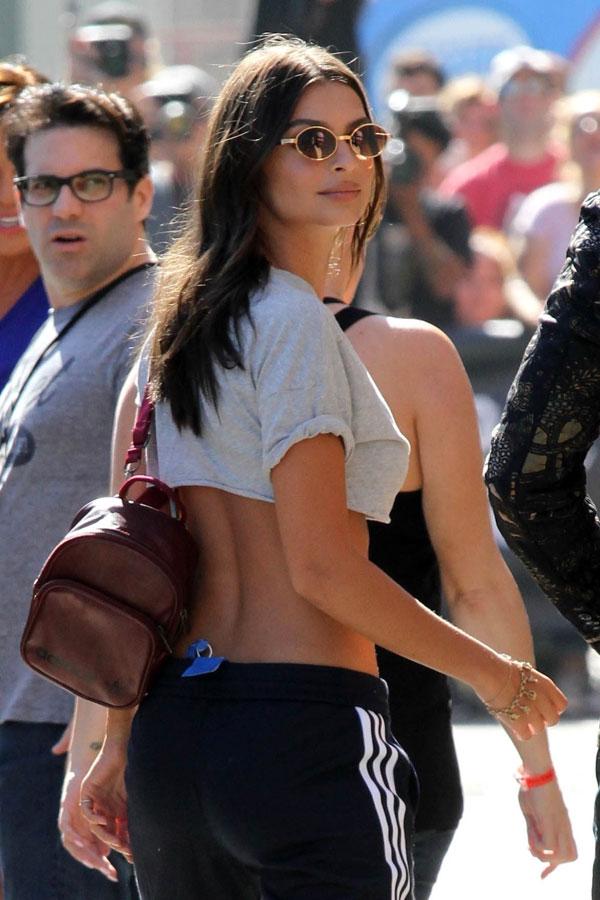 What are your thoughts on her curves? Let us know in the comments section.