PHOTOS
Here's Why Fans Think John-David Duggar & Abbie Burnett May Have Kissed Before Their Wedding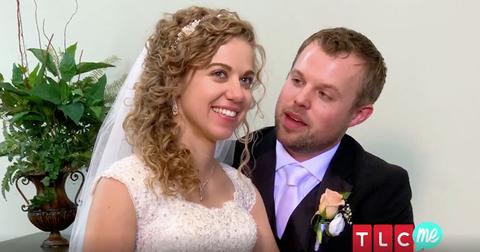 Dec. 25 2018, Updated 1:15 p.m. ET
View all comments
John-David Duggar and Abbie Burnett got married on Saturday, but long before their Nov. 3 nuptials, the Counting On couple got caught breaking multiple courtship rules, like no front hugs or unchaperoned dates. And now, fans suspect they may have broken the biggest Duggar courtship rule of all: no kissing before marriage!
For all the details on John-David and Abbie's wedding, check out the Dishin' on the Duggars podcast above!
Article continues below advertisement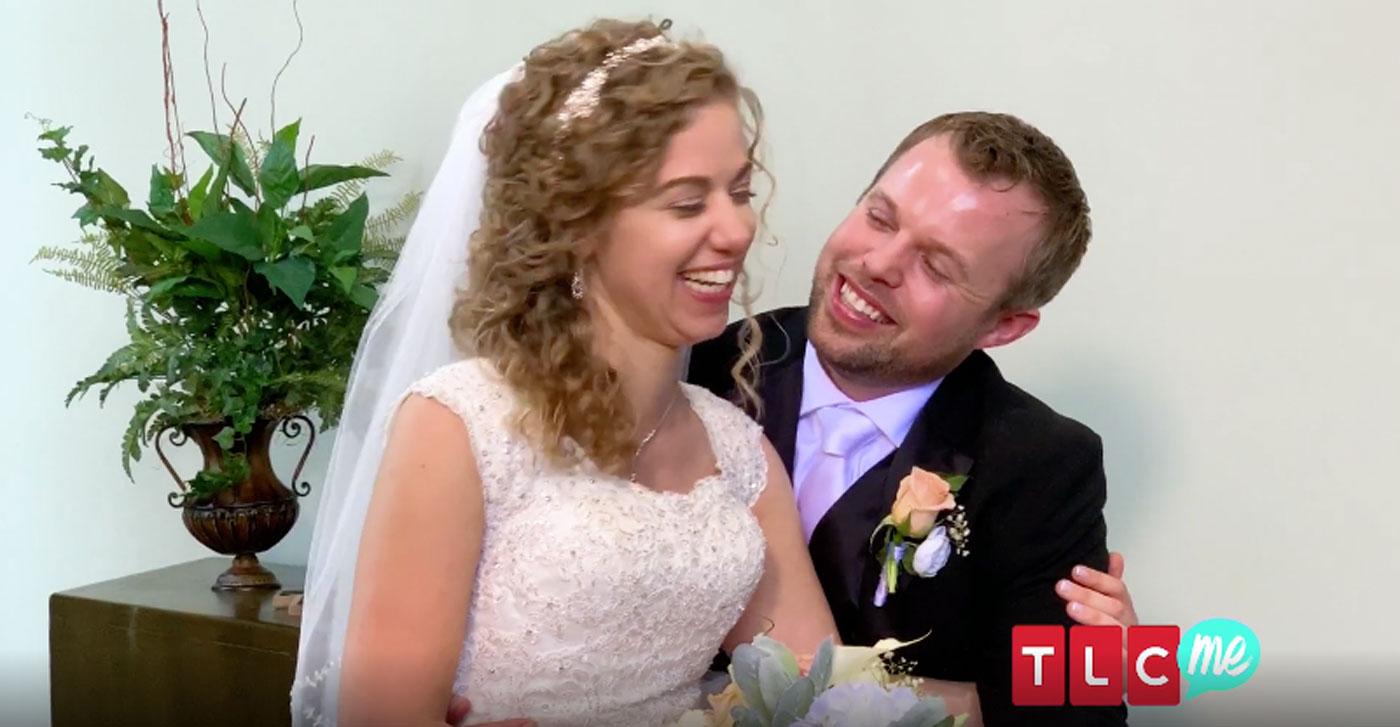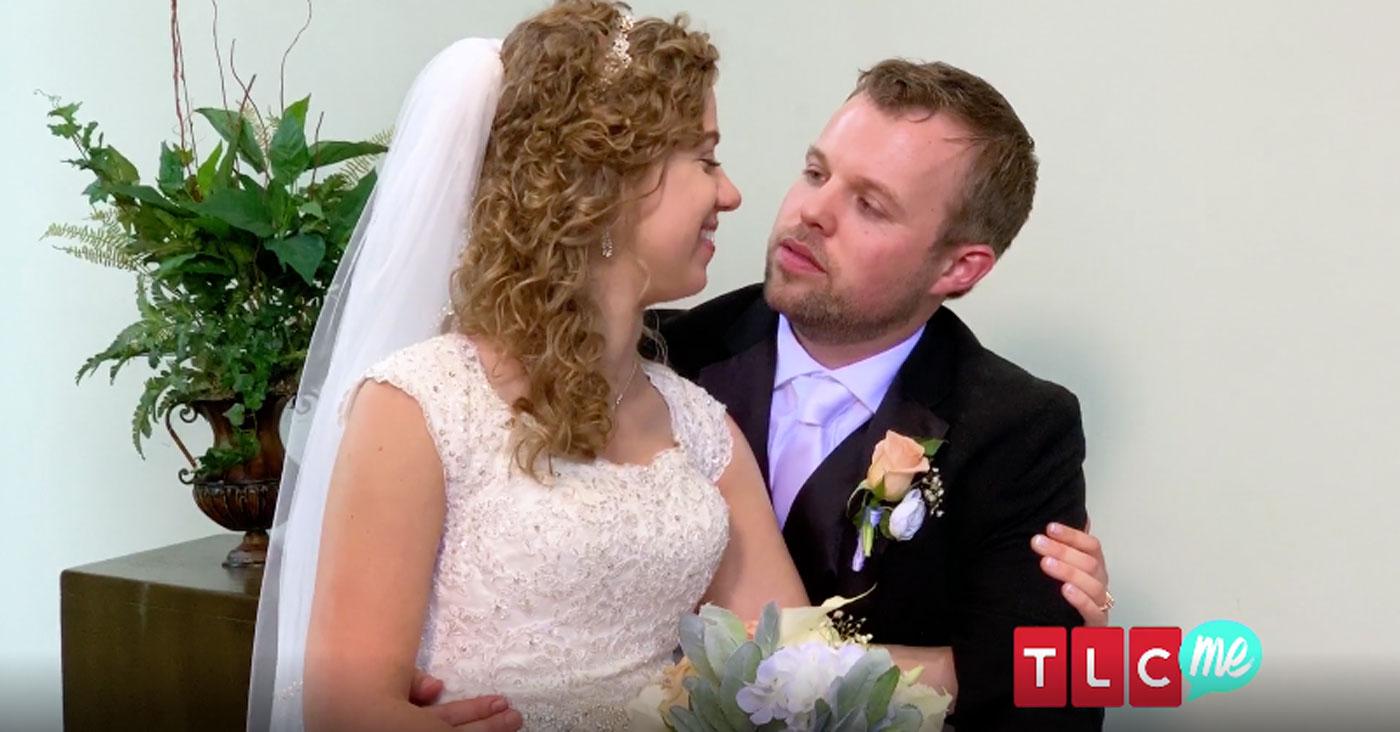 Some fans felt strongly that Abbie's word choice was intentional. Instead of saying "first kiss," she said "tender kiss."
Article continues below advertisement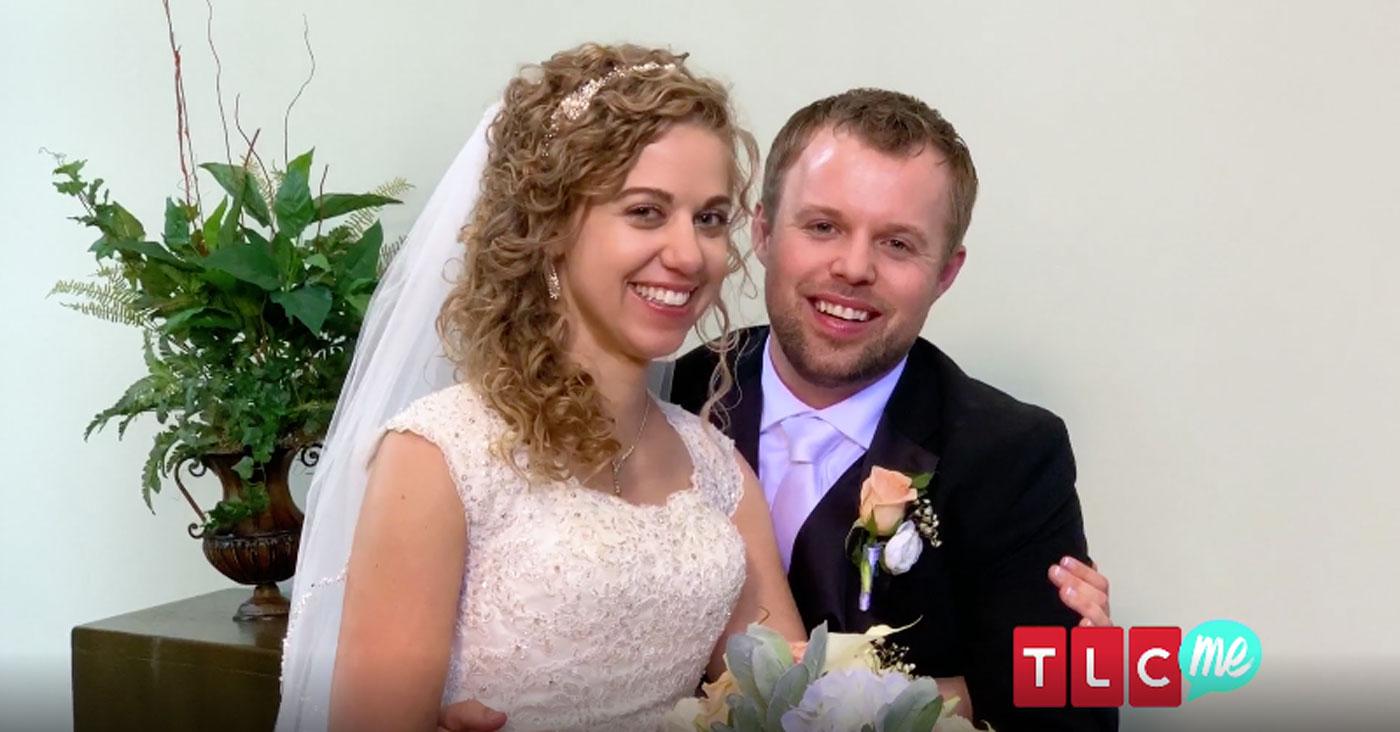 "I noticed they did not make the usual cringe worthy remarks about 'our first kiss' blah blah. She said she enjoyed 'john's tender kiss,'" one fan observed on the Duggar Facebook page Duggar Family News. The fan added, "Not their first, IMO."
Article continues below advertisement
Do you think John-David and Abbie had their first kiss at their wedding? Sound off in the comments below.