PHOTOS
2020 Fashion Fails: The 11 Worst Dressed Celebs Of The Year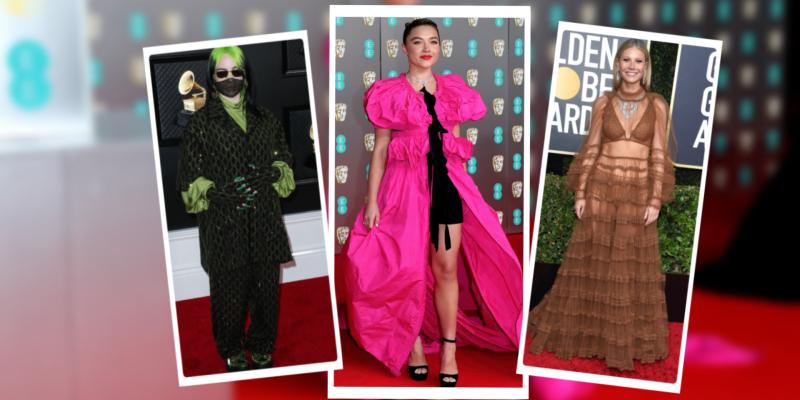 Article continues below advertisement
Kim Kardashian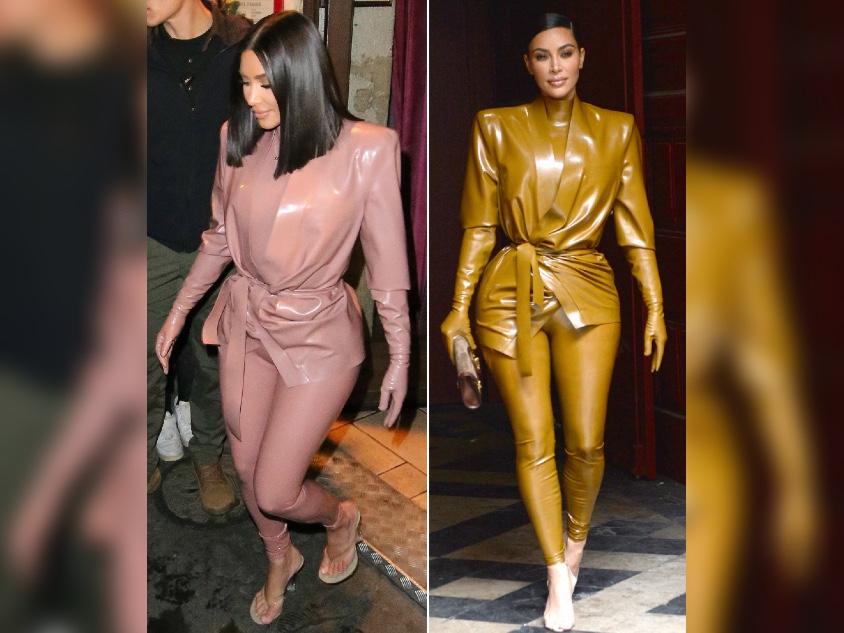 Unfortunately, Kim Kardashian couldn't quite bring the cool factor to Paris. During Fashion Week, she was spotted in two different versions of a Balmain Fall 2020 head-to-toe latex suit. While she's going for a sexy, futuristic look, it came across like she just had pink frosting or peanut butter smeared on her. And how uncomfortable must those looks be to wear?
Doja Cat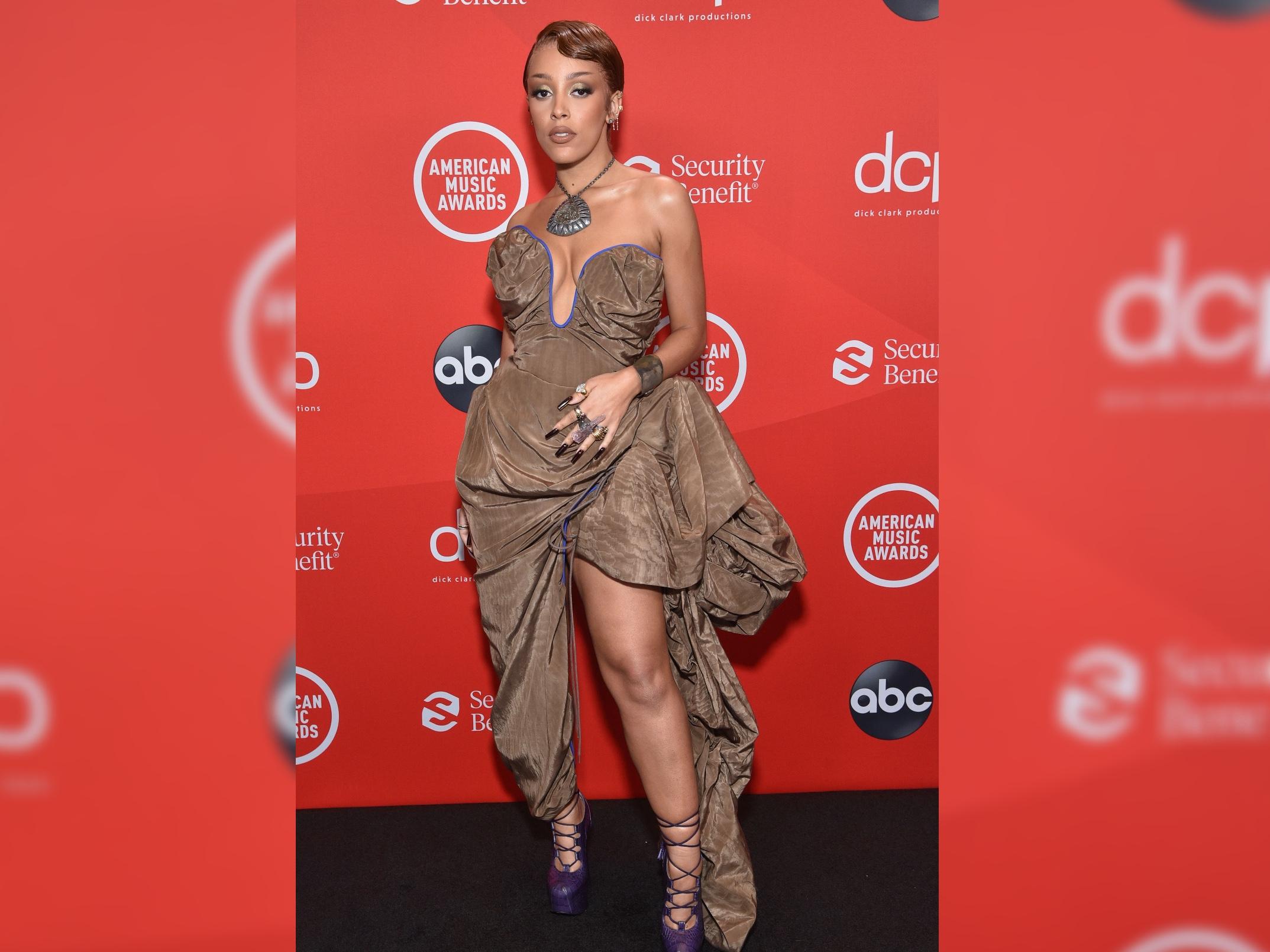 At the 2020 American Music Awards, "Say So" singer Doja Cat, who was named the winner in the New Artist of the Year category, wore an unflattering crinkly brown taffeta gown with contrasting blue piping, accessorized with wrap-around sandals and a distracting necklace.
Article continues below advertisement
Florence Pugh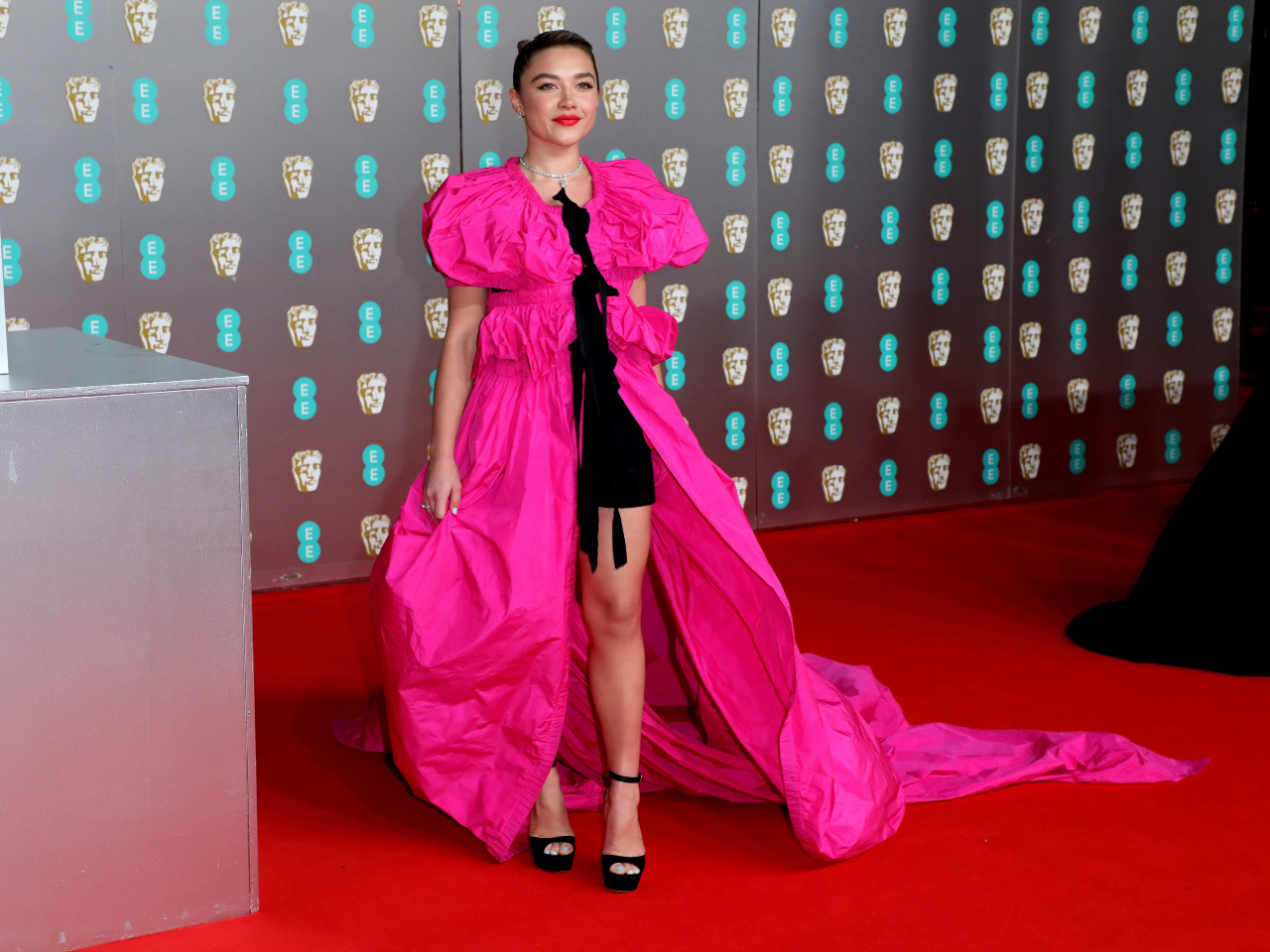 At the 2020 BAFTAs, Florence Pugh had us scratching our heads when she walked the red carpet in a Dries Van Noten x Christian Lacroix ensemble which included a humungous hot pink parachute cape with messy ties down the center and a dramatic train, over a black minidress.
Article continues below advertisement
Billie Eilish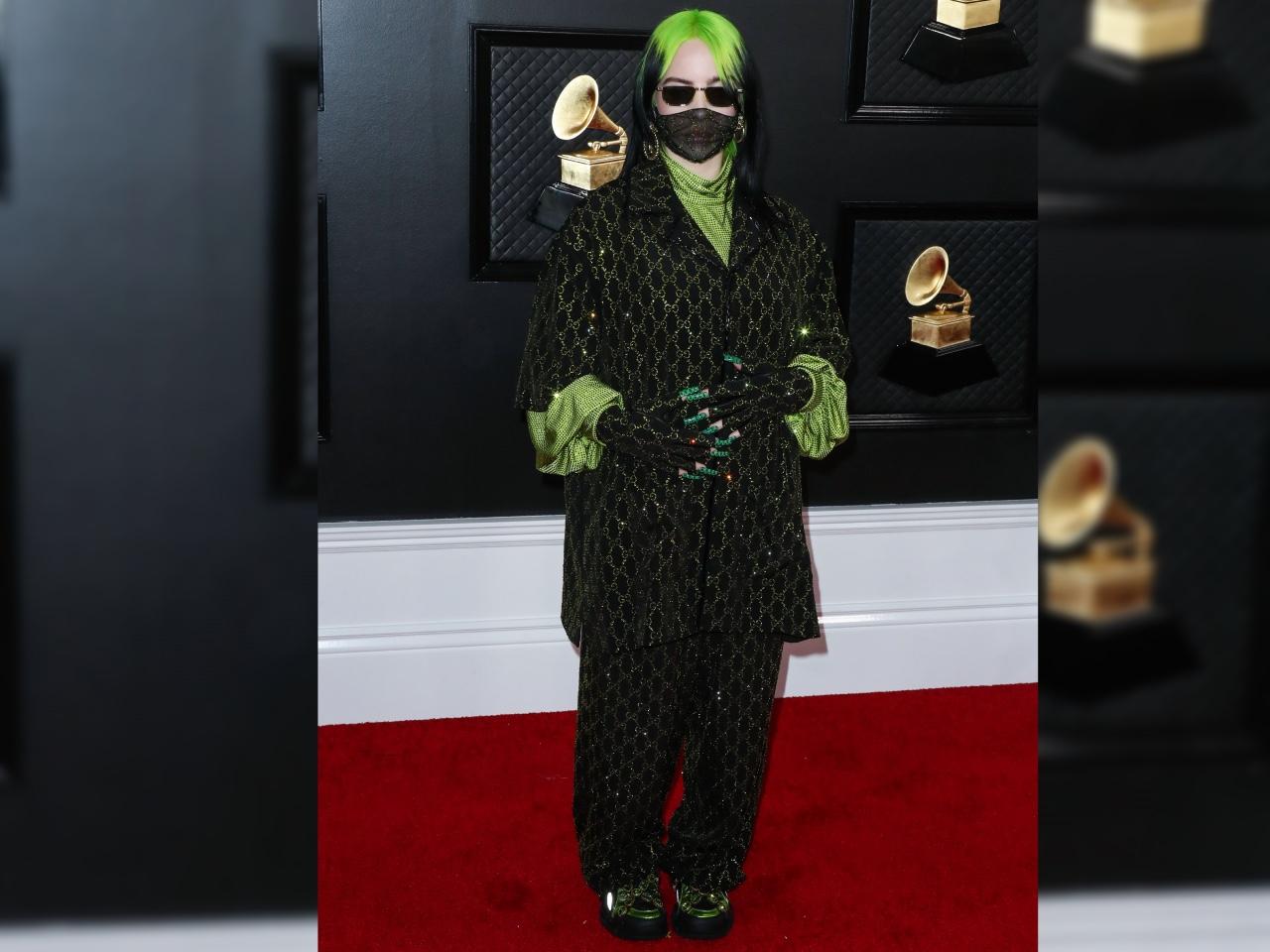 Billie Eilish was the night's big winner at the 2020 Grammy Awards, but on the red carpet, her custom black-and-green Gucci oversized suit and neon hair was a total miss. We will give her credit for eerily being ahead of the face mask trend though.
Article continues below advertisement
Gwyneth Paltrow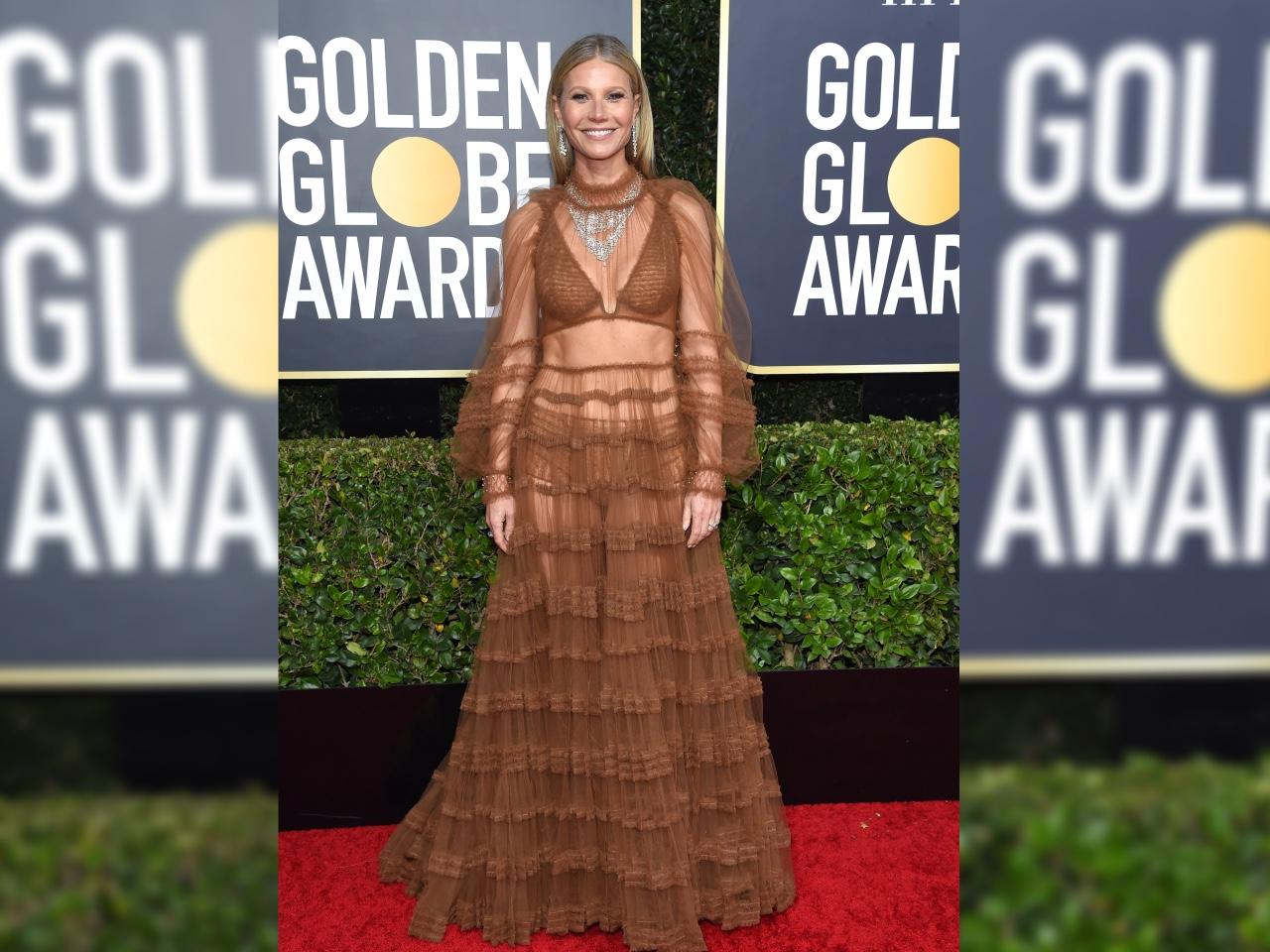 Okay, we get it. Gwyneth Paltrow has a rockin' bod, but this isn't the bet way to show it off. At the 2020 Golden Globe Awards, the Goop founder wore a sheer brown ruffled long-sleeve Fendi Pre-Fall 2020 crop top, matching skirt and coordinating undergarments, with a strange Bulgari statement necklace underneath.
Article continues below advertisement
Heidi Klum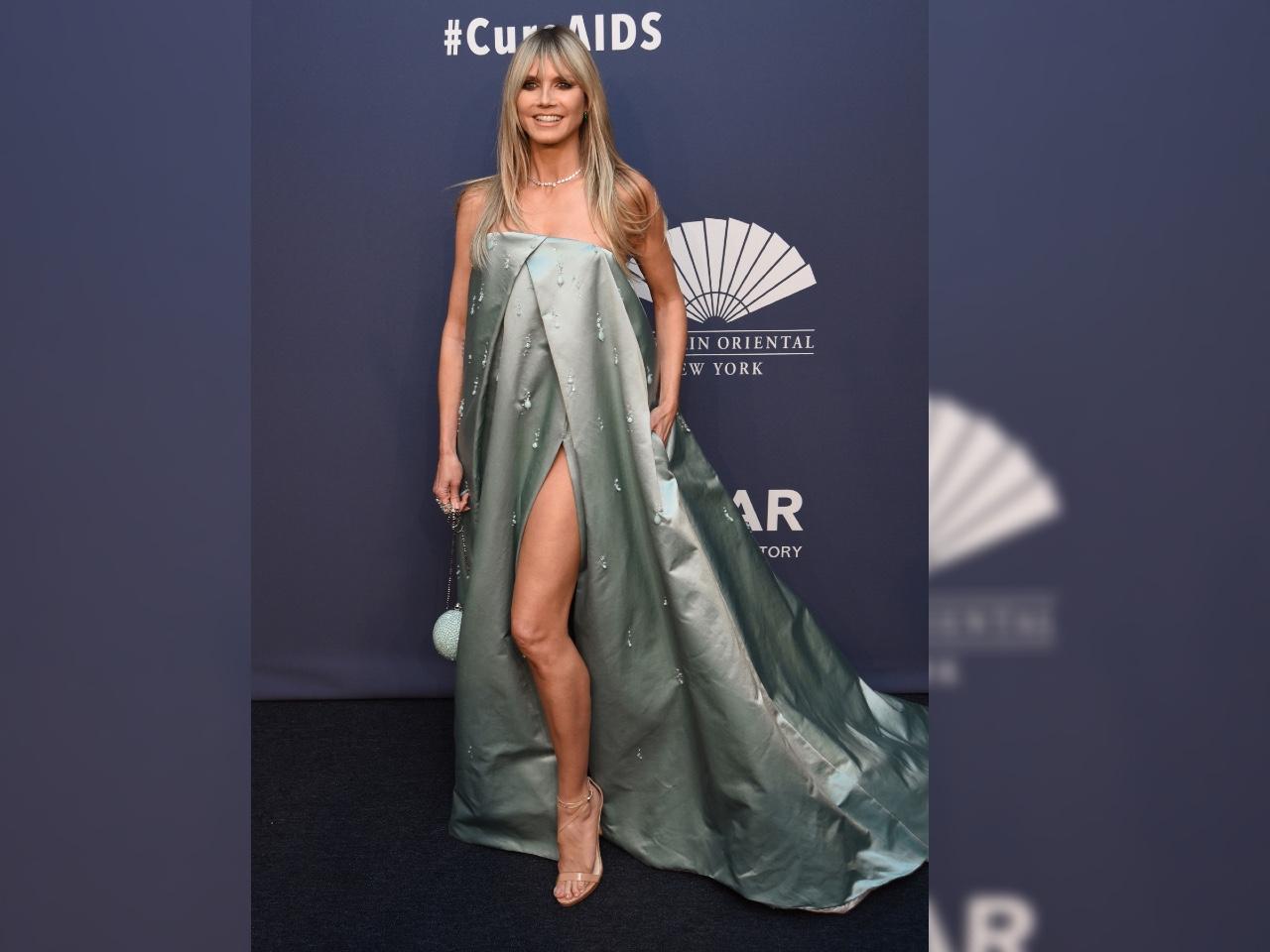 At the 2020 amfAR Gala as part of NYFW, Heidi Klum wrapped herself in a sky blue Stephane Rolland Fall 2019 Couture duchess satin, draped balloon dress. We usually love a gown with volume, but this looks like the German beauty wrapped herself in a roll of fabric and called it a day.
Article continues below advertisement
Joan Smalls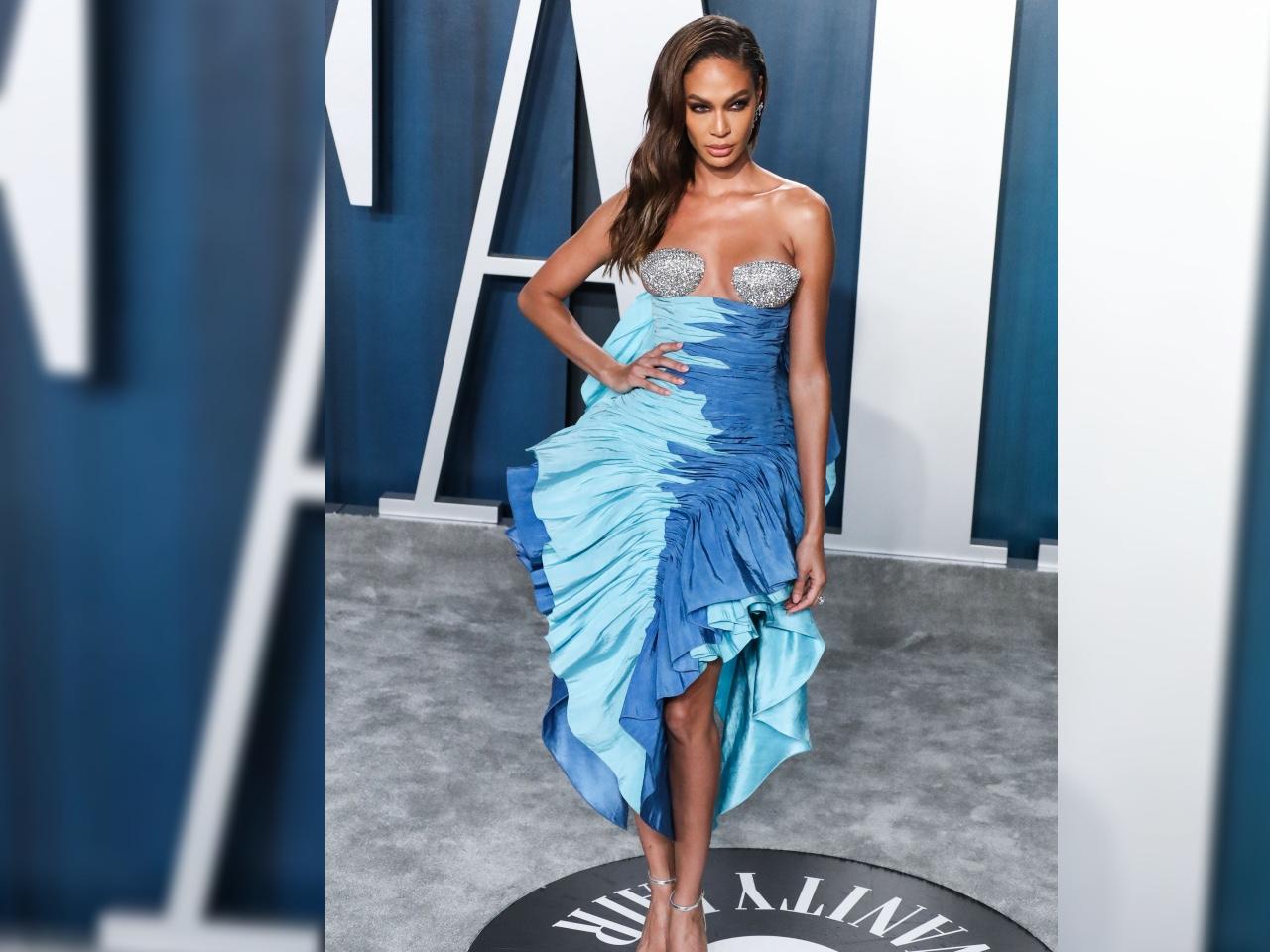 Following the Academy Awards, the 2020 Vanity Fair Oscar Party took place at the Wallis Annenberg Center in Beverly Hills. Supermodel Joan Smalls took to the red carpet wearing a Schiaparelli Fall 2019 Couture blue and turquoise gathered volume dress with a moiré strip center seam and an over-dyed silk faille with a crystal embroidered "bustier," which basically looked like pasties. This is like a tacky mermaid costume gone all sorts of wrong!
Article continues below advertisement
Brie Larson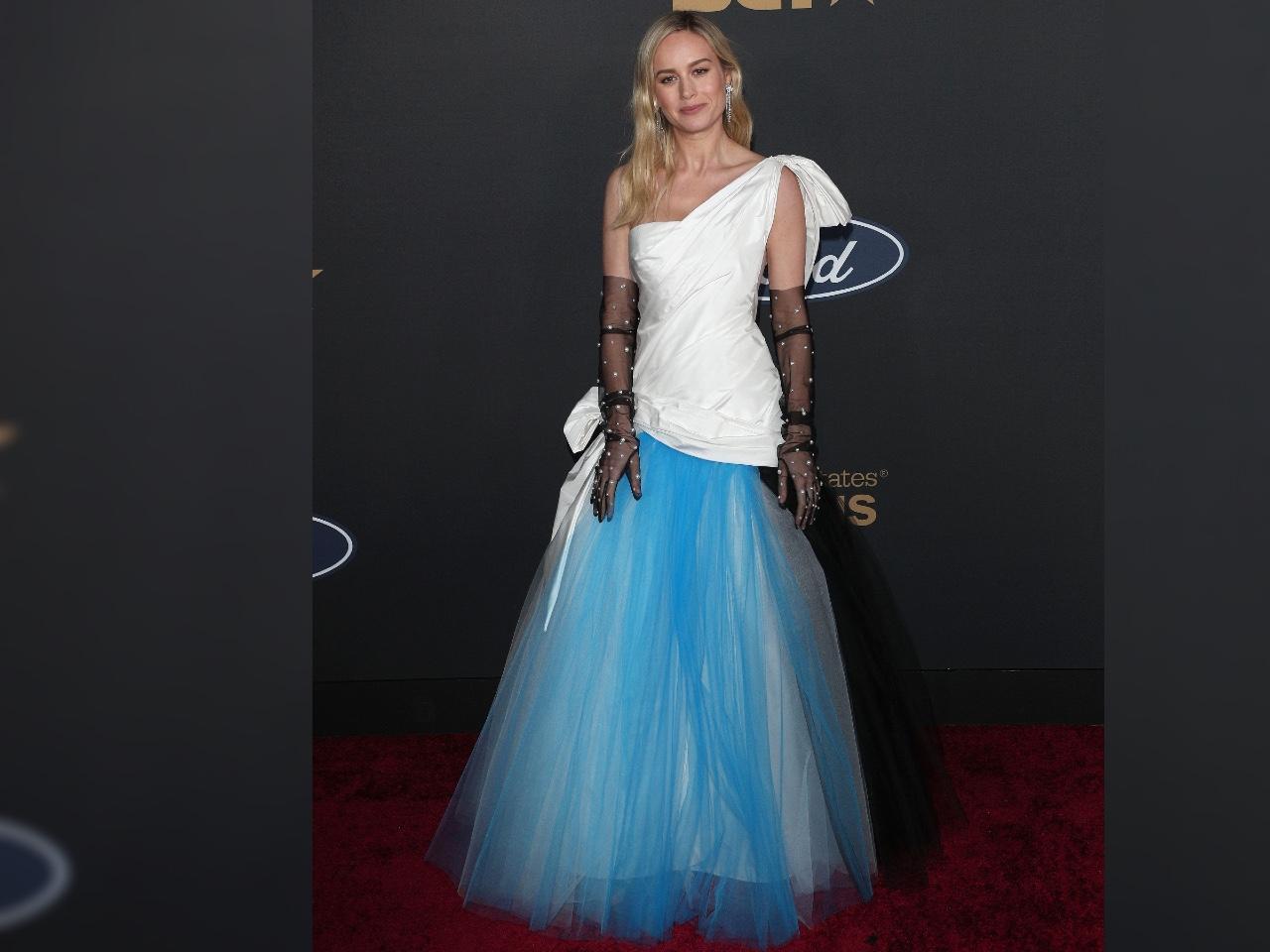 At the NAACP Image Awards, Brie Larson wore an '80s-inspired ensemble, which included a Rodarte Spring 2020 one-shoulder gown featuring a taffeta bow detail top and a tri-toned tulle layered skirt and black pearl embellished, tulle gloves. Sorry, but this retro-prom look comes across confusing and cheap, especially for the occasion and for an Oscar-winning actress.
Article continues below advertisement
Patricia Arquette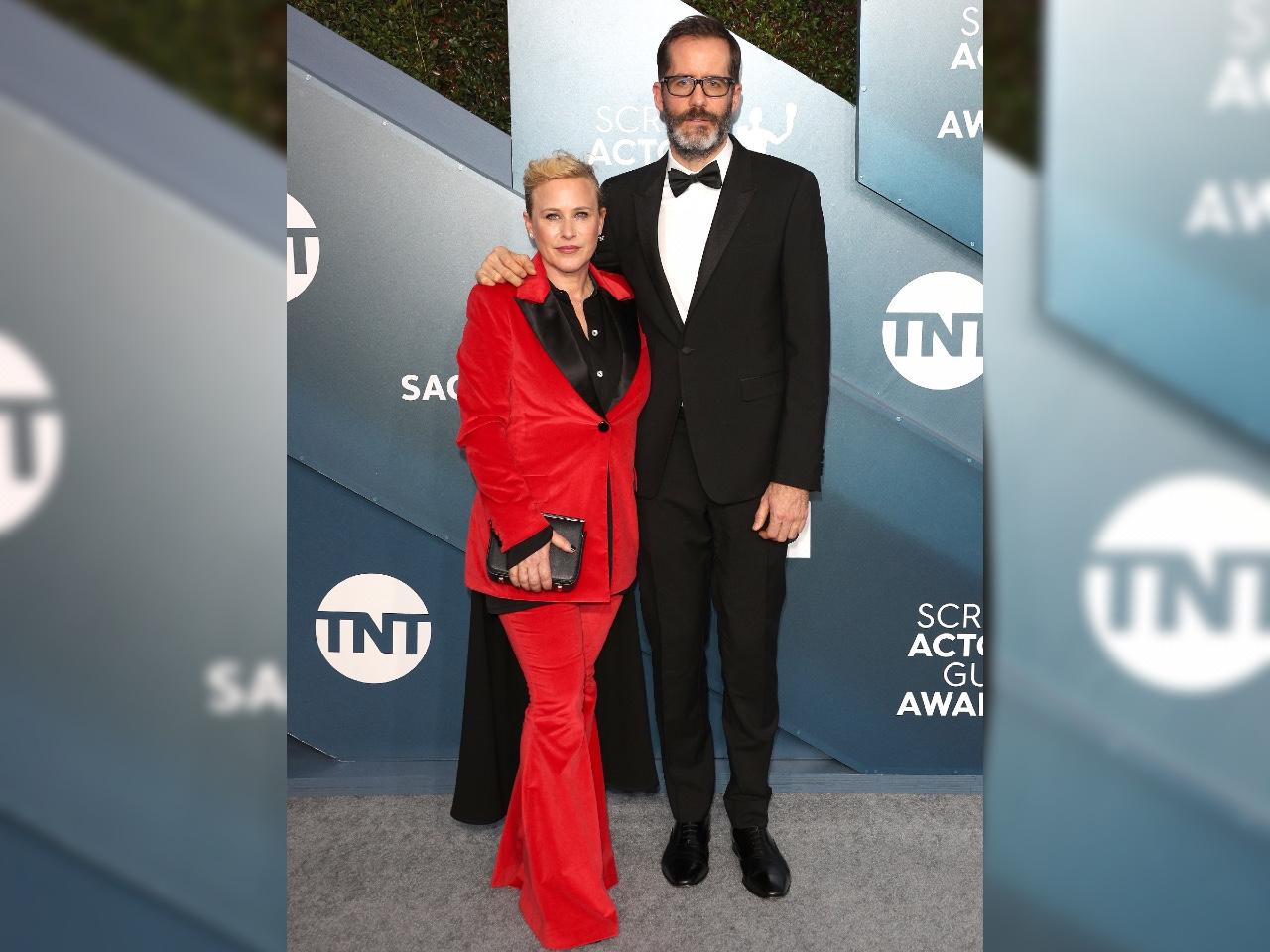 At the 2020 Screen Actors Guild Awards, Patricia Arquette wore a red velvet bellbottom suit with black lapels and cape-like train detail. Look, we are usually all for suiting on women at awards shows, but this baggy, unflattering cut and color combo makes 'The Act' actress look like she is wearing a cheesy costume rather than a power suit.
Article continues below advertisement
Joy Villa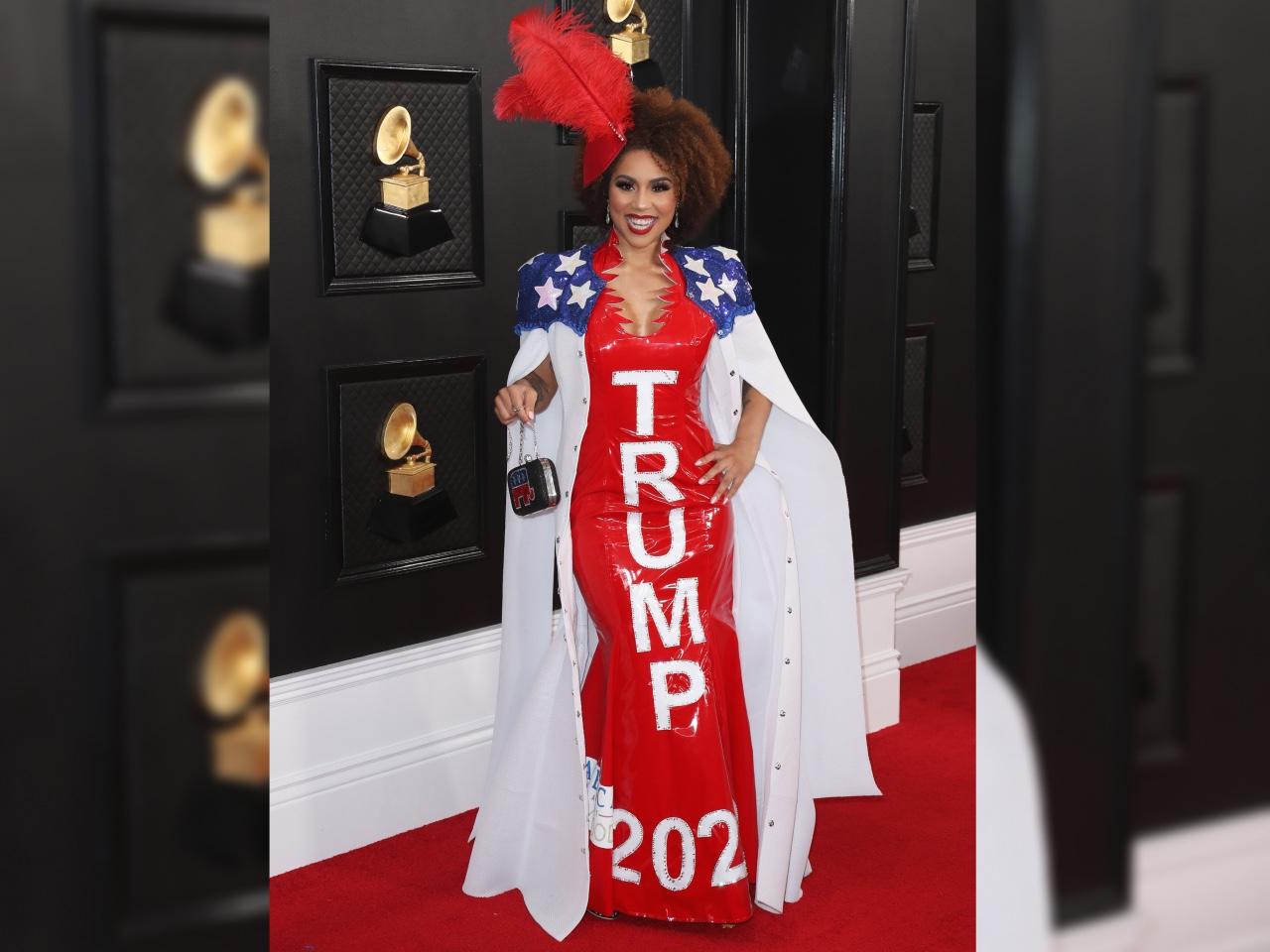 Joy Villa basically trolled the red carpet at the 2020 Grammy Awards. We couldn't help roll our eyes seeing the electronica singer-songwriter showing off her red latex dress that read "Trump 2020" down the front and "Impeached & Re-Elected" on the back. She couldn't stop there. She wore a star spangled jacket and stuck a big red feather in her hair. The worst part about this look (besides the obvious) is that she wore equally obnoxious Trump praising get-ups at the event in 2017 and 2018. So it's not even original. We wish we could impeach this look.
Article continues below advertisement
Ellie Goulding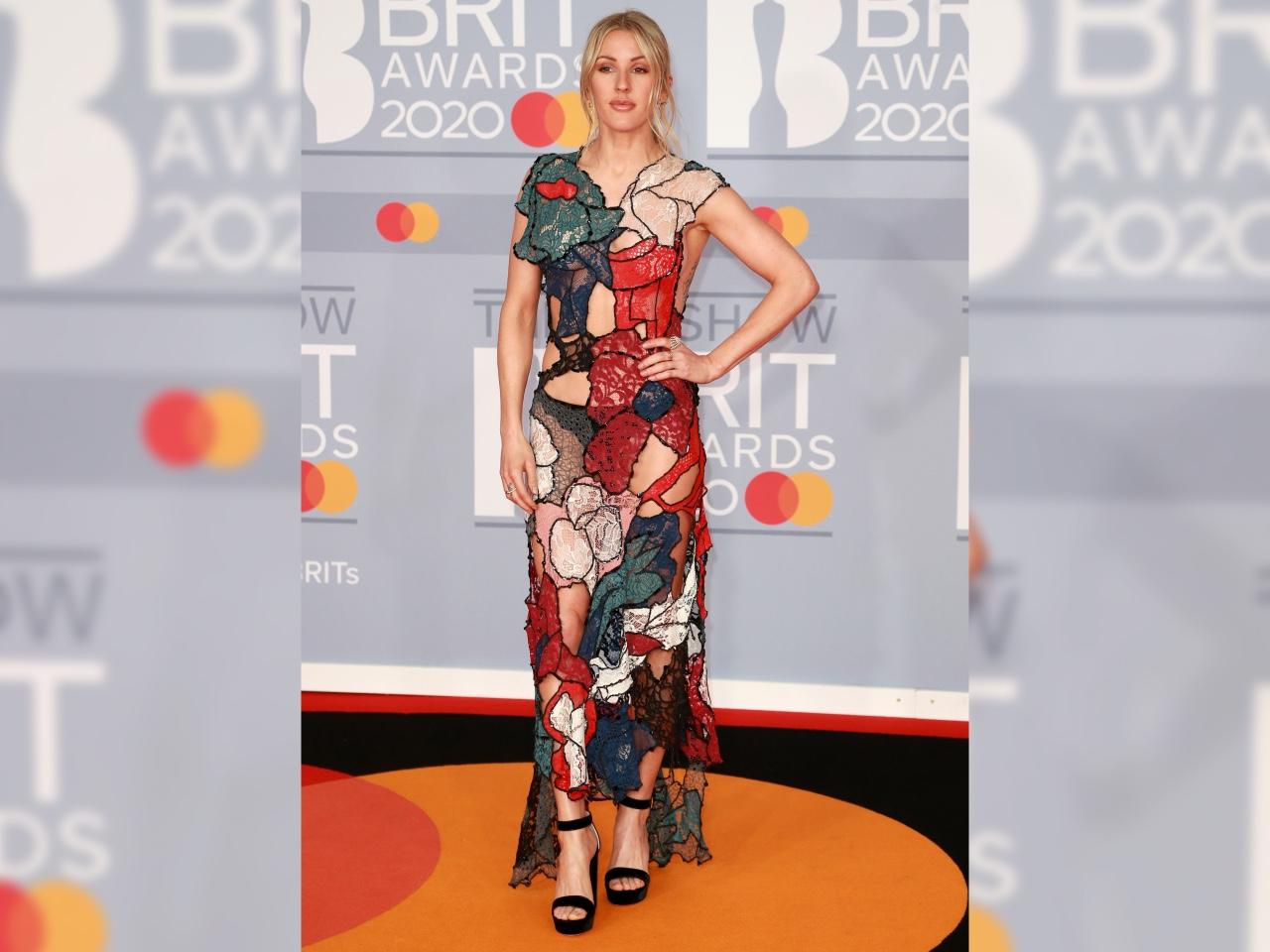 At the 2020 BRIT Awards, "Lights" singer Ellie Goulding looked like her patchwork Koché Spring 2020 gown got stuck in a shredder.