PHOTOS
5 Reasons Harry Styles Is The Icon The World Needs Right Now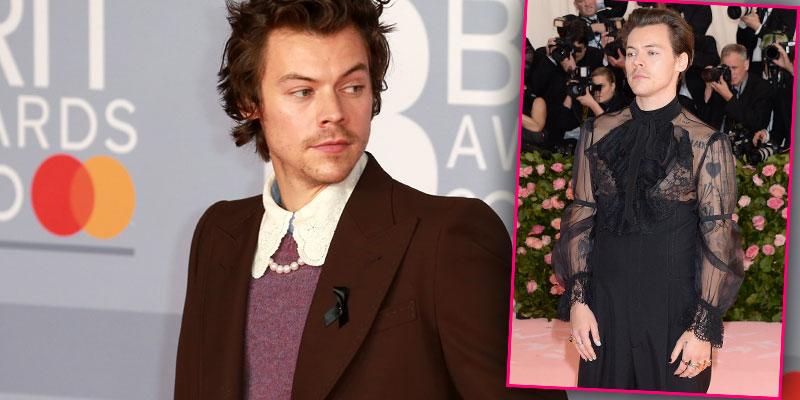 If you had to choose all of the characteristics to make the perfect rock star, celebrity, or even human being, they would be all of the characteristics the one and only Harry Styles possesses.
From his flowy, brown, curly hair to his fashionable attire to his dating history with supermodels, his use of psychedelics for inspiration, and his love for all kinds of interesting and diverse people, the man has it all.
Article continues below advertisement
It could be his dimples. It could be his ability to rock a sequence suit or it could be his ability to make everyone feel like they are heard and understood. One way or another, Harry Styles proves to be the icon the world needs.
THE DATING HISTORY OF CARA DELEVINGNE: FAMOUS EXES ASHLEY BENSON, HARRY STYLES AND MORE PHOTOS
With the 26-year-old celebrating his first #1 hit on the Hot 100 Billboard list for his song, 'Watermelon Sugar,' it is time the rest of the world understood what makes this icon so legendary.
We're looking at the top 5 reasons Harry Styles is the icon the world needs right now!
Styles has Looks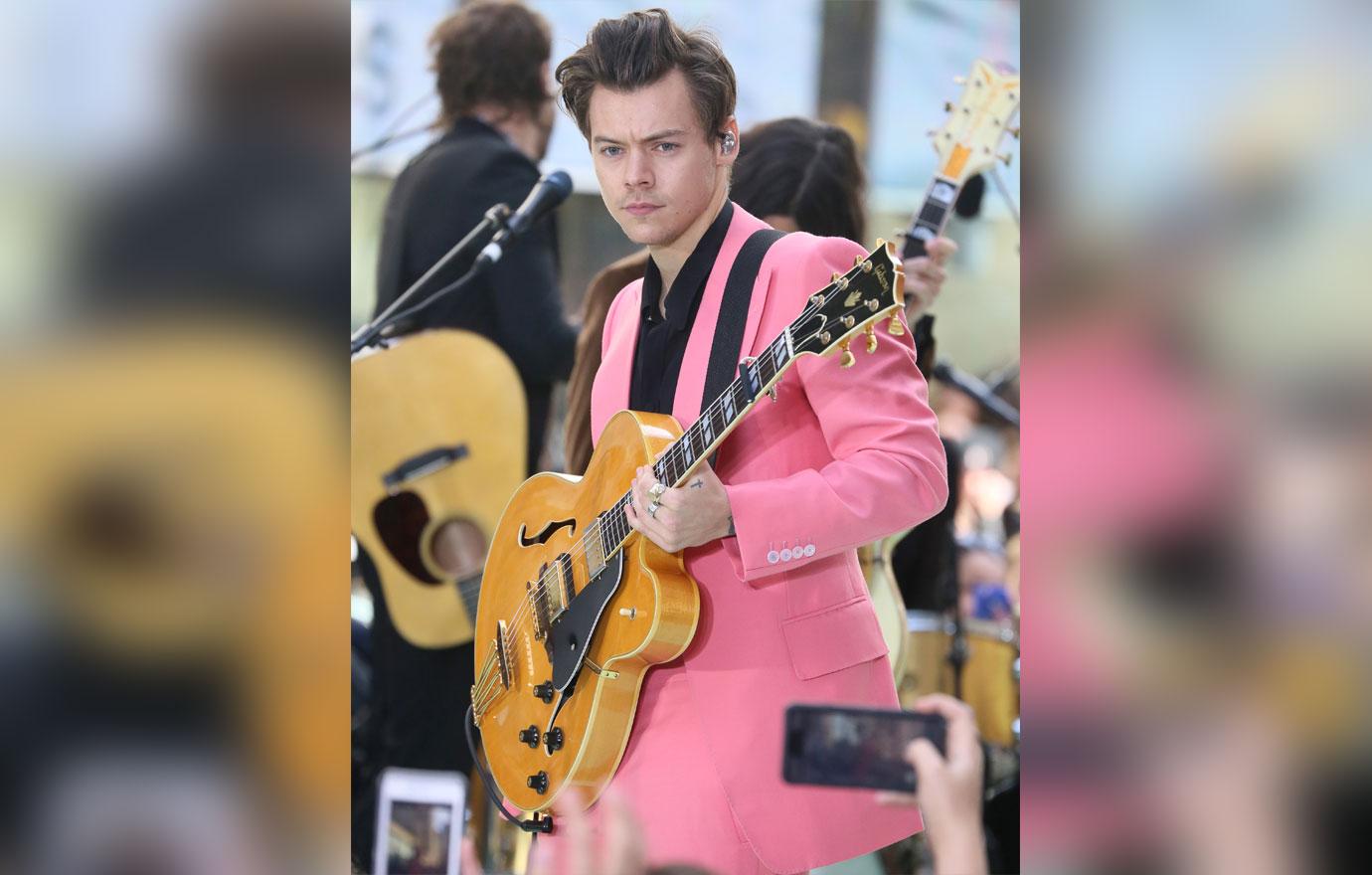 Harry Styles 'Lights Up' every room he walks into with his gorgeous looks.
In a report from 2017, the Centre For Advanced Facial Cosmetic and Plastic Surgery stated that objectively, Styles is one of the top-tier best looking human beings from the human species, according to The Golden Ratio. Science confirmed it.
His perfectly symmetrical face is only one reason why the 'Sweet Creature' is perfect. The English singer's scientifically perfect green eyes are enough to make anyone stuck in a trance. Lastly, Styles has the perfect rocker hair.
The sometimes long and sometimes messy curly brown hair may not be scientifically proven to be perfect, but his millions of fans can confirm it is.
Article continues below advertisement
Styles has Style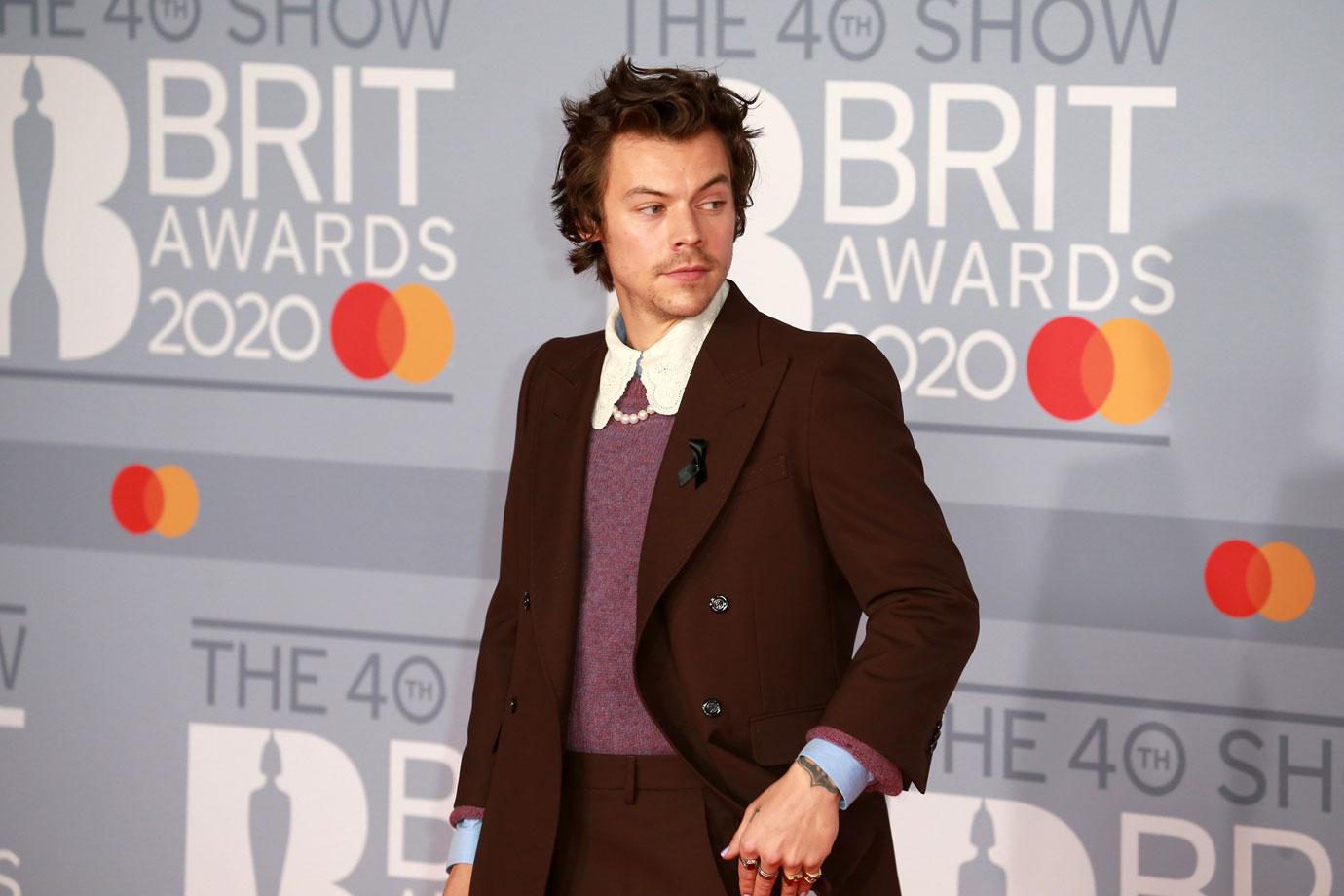 The English singer is not afraid to wear gender-neutral clothing, always making a statement no matter where he goes. From wearing a pearl necklace and chocolate-colored Gucci suit to a bright yellow suit with flare bottom pants, he knows how to make anything and everything look good.
His painted nails and flare bottomed-pattern printed suits and button-down sweaters still give off the rocker vibe when he wears it.
One of the Dunkirk actor's more notorious looks was at the 2019 Met Gala, which he co-hosted, where he rocked a sheer-frilly black blouse with black trousers and a singular pearl earring.
The 'Sign of the Times' singer also appeared in Gucci's 2019 men's Tailoring campaign where he was seen in multiple Gucci suits walking around Northern London with a chicken, naturally. He is also the face of Gucci's genderless fragrance, Mémoire d'une Odeur.
During the Fine Line rollout debut, Styles spoke about how he will use his platform to break down barriers between conventional ideas and expectations.
He explained in a recent interview, "What's feminine and what's masculine…it's like there are no lines anymore."
"If I see a nice shirt and get told, 'But it's for ladies.' I think: 'Okaaaay? Doesn't make me want to wear it less though.' I think the moment you feel more comfortable with yourself, it all becomes a lot easier," he told the Guardian reporter.
When questioned about Styles' style, he explained, "In terms of how I wanna dress, and what the album sleeve's gonna be, I tend to make decisions in terms of collaborators I want to work with. I want things to look a certain way."
"Not because it makes me look gay, or it makes me look straight, or it makes me look bisexual, but because I think it looks cool. And more than that, I dunno, I just think sexuality's something that's fun. Honestly? I can't say I've given it any more thought than that."
Article continues below advertisement
Styles has Talent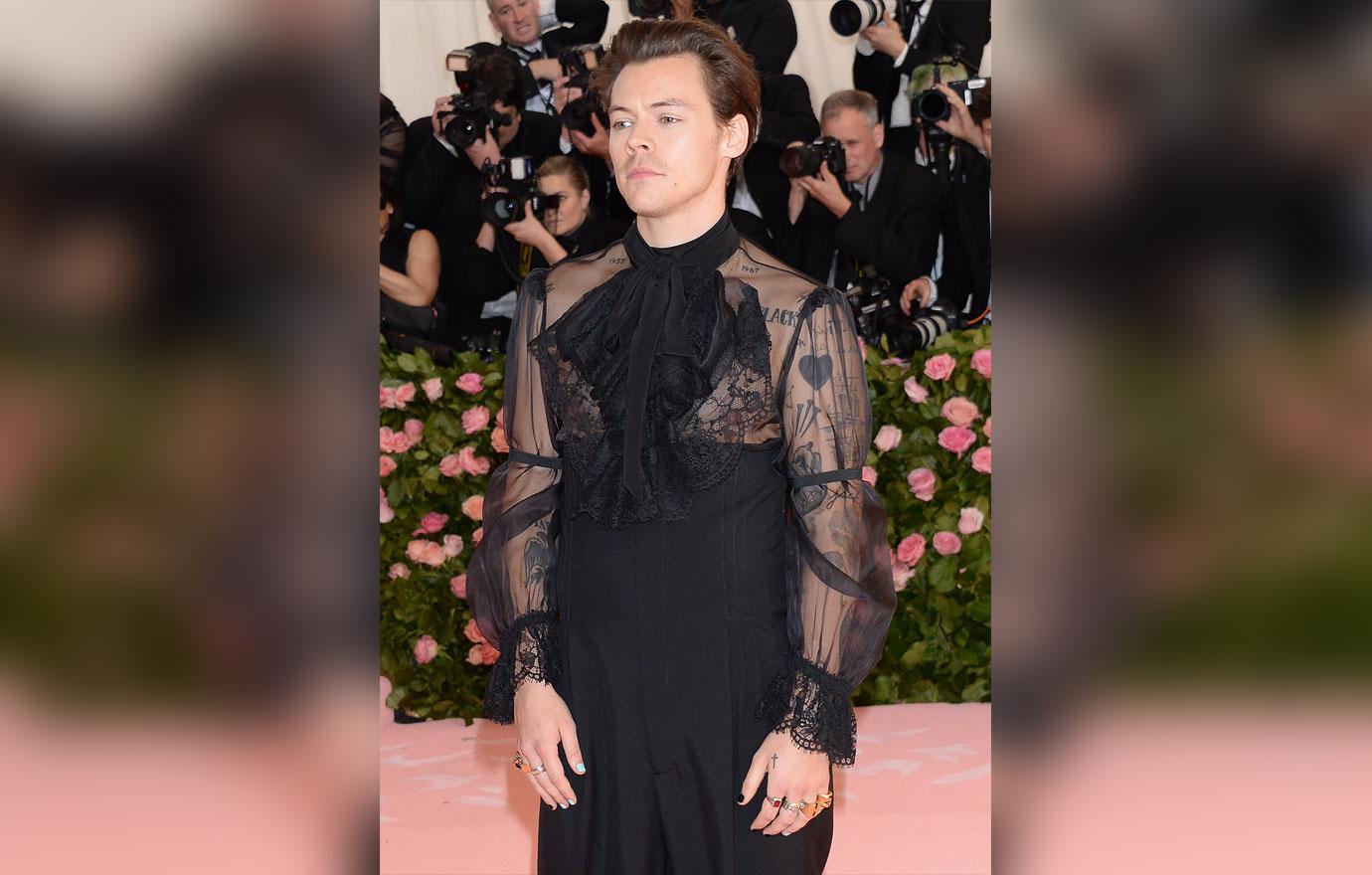 Harry Styles is talented. Enough said.
Besides his angelic voice, the young pop-rocker also is a lyrical genius. He began writing songs when he was back in ID and then later continued writing his own songs during his current solo career.
Styles is responsible for writing 'Something Great' and 'If I Could Fly' as well as a song for Ariana Grande, 'Just A Little Bit Of Your Heart.'
His other songs from the Fine Line album have made it on the Hit 100 list multiple times. 'Adore You' peaked at #6, 'Sign Of The Times' peaked at #4, 'Light Up' peaked at #17, and the list continues.
Article continues below advertisement
Styles has Emotions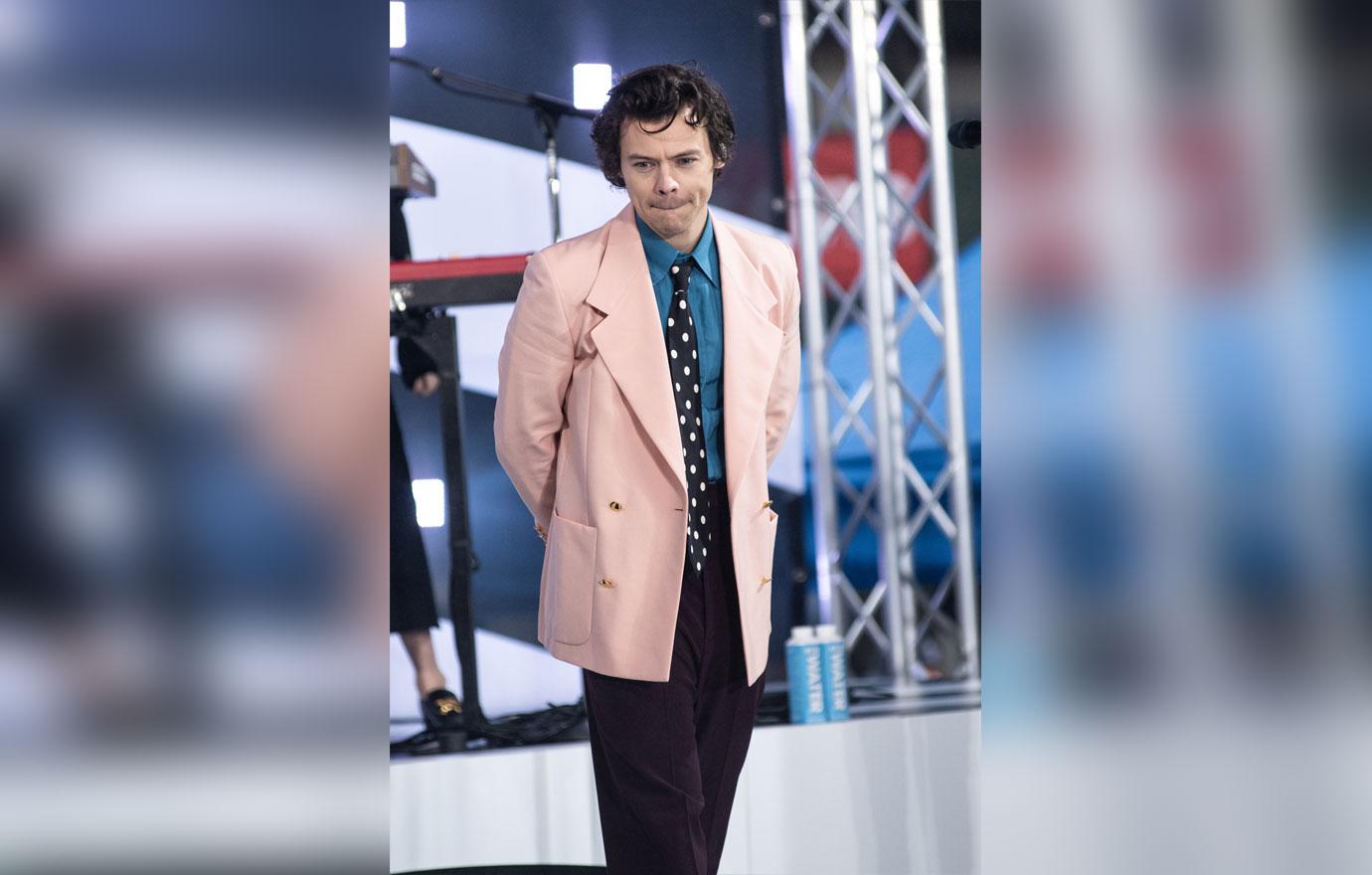 Styles writes about sadness and makes it sound beautiful.
Like any good rocker or musician, they all come with a baggage of past broken relationships, sadness, and pain that needs to be let out. Whether you are a 13-year-old schoolgirl or a 70-year-old man, his music will resonate.
His songs say it all. In the ballad 'Falling,' the music video shows Styles at the piano as water continues to fill up the room, leaving him drowning by the end of the song.
The song starts out with pure and vulnerable lyrics: "I'm in my bed. And you're not here. And there's no one to blame but the drink in my wandering hands. Forget what I said. It's not what I meant. And I can't take it back. I can't unpack the baggage I left."
Article continues below advertisement
Styles has Compassion
Styles' mantra is to 'treat people with kindness,' so much so that he even wrote a song about it. The humbling and honest musician makes it a point that he just wants "to make people feel comfortable being whatever they want to be."
One of his songs, 'Lights Up' came out the day before National Coming Out Day with a video that highlights sexual fluidity and above all else, love. His sexual ambiguity and progressive thoughts allow room for his fans to grow and learn about themselves in a supported and encouraging way.
He is often known for waving around the Gay Rights flag during his concerts. When asked about the flag in an interview, Styles explained, "Maybe at a show you can have a moment of knowing that you're not alone."
"I'm aware that as a white male, I don't go through the same things as a lot of the people that come to the shows. I can't claim that I know what it's like, because I don't. So I'm not trying to say, 'I understand what it's like.' I'm just trying to make people feel included and seen."
"I'm not saying I understand how it feels. I'm just trying to say, 'I see you.'"
Styles is the perfect rockstar icon between bringing his progressive and systematically controversial views to light, not caring about what others say or think about him, and filling the world up with a little extra love.