PHOTOS
Halsey Apologizes After Unintentionally Calling For The 'Collapse' Of One World Trade Center While Slamming Her Bad Album Review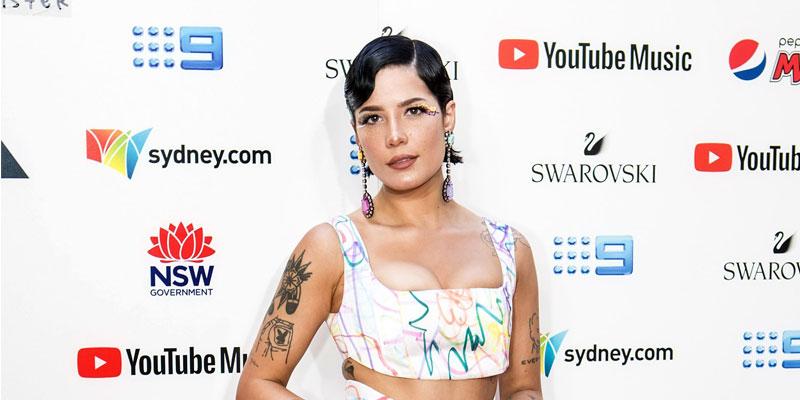 Halsey issued an apology on Thursday, January 23 after accidentally calling for the "collapse" of One World Trade Center. The singer sent out the controversial tweet as a response to a bad album review she got from Pitchfork, but she didn't realize the outlet was located in the building.
Article continues below advertisement
Halsey, 25, was upset with Pitchfork over their take on her new album Maniac. "Too much of this album sounds like the amorphous pop that you might associate with a miserable Lyft ride," they wrote in one part of the review.
The "Bad At Love" songstress took to Twitter to vent her frustration over the slight and didn't realize that Pitchfork operated out of One World Trade Center. "Can the basement that they run Pitchfork out of just collapse already?" she wrote. Fans were quick to express their outrage at the mistake, and it caught Halsey's attention when reporter Ben Kesslen pointed it out. "Losing my mind thinking about the person on Halsey's team who had to tell her she just called for the collapse of One World Trade," Ben tweeted.
Article continues below advertisement
"ABSOLUTELY deleted it upon realizing this. Was just trying to make a joke! Intended zero harm," Halsey responded. "Just figured I could poke at them back with the same aloof passive aggression they poke at artists with! Clearly a misunderstanding," she added.
This isn't the first time the chart topper has gone off on Twitter. She slammed a troll who blamed Miley Cyrus and Liam Hemsworth's breakup on the singer's bisexuality in August 2019. "Miley Cyrus splitting and allegedly cheating on Liam with a woman, confirms that you shouldn't date bi people. Not offensive, just true. Bisexuals are greedy and never satisfied," the troll wrote.
Article continues below advertisement
"Hey Tigerbob. Doesn't surprise me that you're saying this and your page also has you crying about Brie Larson too! Stop being afraid of women who aren't afraid to do what pleases them and not other people," Halsey clapped back.
Halsey took the high road when she learned her breakup ballad "Without Me" wasn't nominated for Record of the Year at the upcoming Grammy awards, and she encouraged her fans to save their outrage for more important things. "My fans please do not waste your anger or frustration. I see a lot of you are upset. Of course I'm sad too. None of it matters. Literally none of it. You're here. I'm here. And everything is gonna stay exactly the same and 'Without Me' is still a super tight, record breaking song," she tweeted.
Article continues below advertisement
What do you think of Halsey's accidental controversial tweet? Sound off in the comments below!