PHOTOS
Her Stay-Fit Formula: January Jones' Foolproof Plan For Looking & Feeling Her Best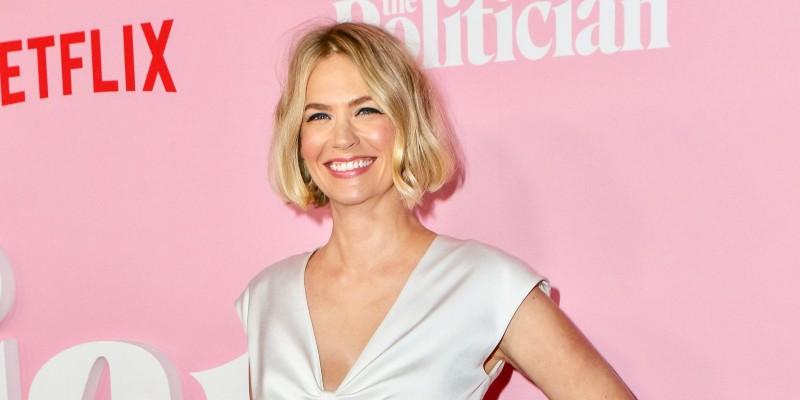 January Jones is looking good these days! (Though, when is she not?)
The notoriously private Mad Men alum manages to keep her fantastic figure while juggling a booming career, motherhood and the temptation of carb-heavy bagels — and OK! is sharing her secrets.
With the the help of green juices and pilates workouts, the 42-year-old is in the best shape of her life.
Scroll through the gallery below to check out the actress' 'Stay-Fit Formula'!
Article continues below advertisement
GO GREEN
Count Jones among the dozens of celebs who start their day with celery juice. "I've seen amazing results in my energy, digestion and skin and how I sleep," shared the 42-year-old star. "I have that in the morning, then I take my vitamins and drink coffee."
PAMPER YOURSELF
The Mad Men alum is all about self-care, and it shows. (Her skin practically glows!) "My skincare regimen is my favorite thing to do. In the morning, I exfoliate, then I apply a serum and a cream," she revealed. "At night, I have different serums and products that I use, and they're all lined up in order." The benefits aren't just superficial," she added. "My skincare routine is my only way to have a little control over my life."
Article continues below advertisement
FIND YOUR MOTIVATION
The actress admitted she had trouble sticking to consistent workouts until she found classes she really loves. Her favorite is Lagree, a Pilates-like high-intensity, low-impact full-body blast. "It's quite difficult, but I've found that it's the only thing that really makes me feel stronger, and I'm loving it," said the mom of one, who regularly shares selfies of her workout outfits on IG. "The music is good and there's always a different routine, so it doesn't get boring."
Article continues below advertisement
CELEBRATE WHAT MATTERS
When Jones gained a few pounds after first taking up Cardio Barre classes, she didn't freak out. "It's fine," she said. "I feel better. I feel stronger. It's muscle, obviously. I feel tighter and more energetic." Plus, talk about #BikiniGoals!
Article continues below advertisement
EAT CLEAN
The blond beauty refuses to deprive herself. "If I want something — steak, a bagel — I'll eat it," she's said. "There's no diet or strict set of rules." But the X-Men: First Class star does try to eat healthily most of the time. Breakfast is a banana and a post-workout MacroBar, followed by a lunch of salad or soup and dinner is typically salmon or pasta and lots of green veggies."We eat organic at home because I worry a lot about that for my kid Xander, 9. No antibiotics or hormones in meats is really important to me, and so is eating sustainable fish," she explained. "I don't want to be that annoying person in the restaurant who's like,'Where's the fish from?'But I do it anyway!"