PHOTOS
Jeannie Mai's Boyfriend Jeezy Gives A Flirty Response After She Posts About Deserving 'Pancakes And Morning Sex'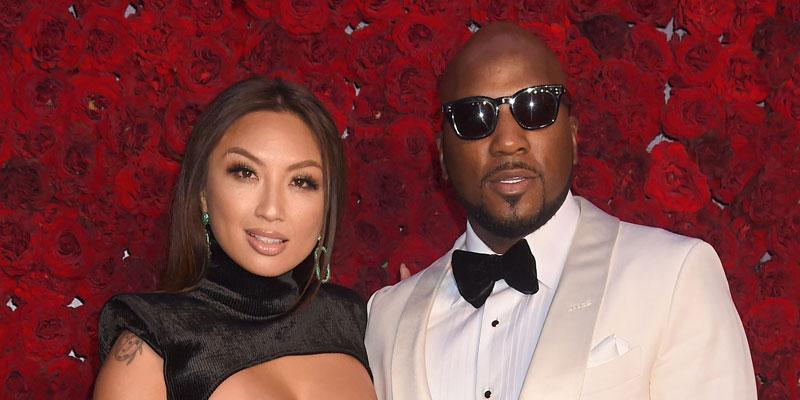 Jeannie Mai took to Instagram to share a sexy photo and message on Wednesday, January 29 and it caught boyfriend Jeezy's attention. The Real host declared that she thinks everyone deserves "pancakes and morning sex," and the rapper seemed to be in agreement based on the emoji he used to respond.
Article continues below advertisement
Jeannie, 41, looked beautiful in khaki pants, a white tank, and a hat in the snapshot. "I think we all deserve pancakes and morning sex," she captioned the image. Jeezy was quick to drop a drooling smiley face emoji in the comments section of her post.
"Yesss u betta drool for your woman!!" one fan wrote. "@jeezy you love her I ain't never saw you post another female or be chilling with family for the holidays," another person added. Jeannie cheekily responded to Jeezy's message by writing, "@jeezy rise and shine baby."
Article continues below advertisement
Article continues below advertisement
"In front of my family Mama Mai is going to be the first to call it out. Sometimes he will give me a look, you know, just a look across the table, just something meant for us. But my mom is the biggest killjoy. She is the one ... 'I see you two want to have the sex right now!' She said that when he was over for dinner, and I was like, 'Shut up!'" Jeannie said.
Jeezy pulled off quite the romantic gesture for Jeannie's birthday on January 4. He enlisted Tevin Campbell to perform for them at a New Year's Eve party ahead of the big day, and Jeannie dropped to her knees in excitement. "Thank you for the bestest birthday gift of you in my life," she wrote to Jeezy on social media after the surprise.
Article continues below advertisement
What do you think of Jeezy's response to Jeannie's sexy Instagram message? Sound off in the comments below!