PHOTOS
6 New Updates On The Teen Mom 2 Leah Messer/Jeremy Calvert Cheating Scandal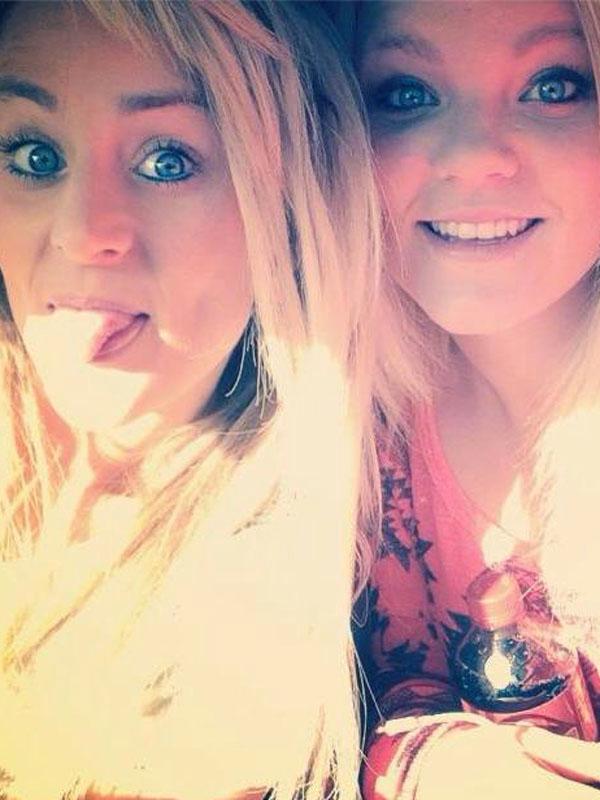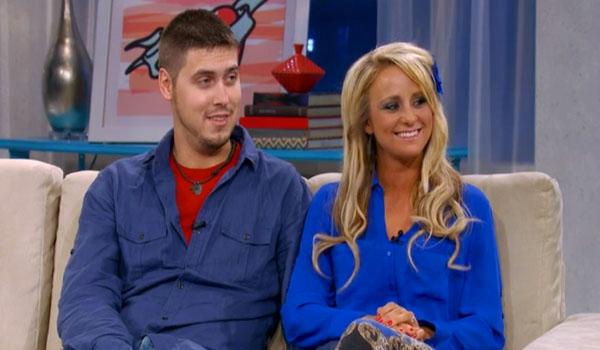 This past Friday was pretty eventful, as Jeremy Calvert tweeted that his wife, Leah Calvert, had cheated on him with her ex! Leah then defended herself, saying on Twitter that it was just a rumor. Jeremy has since deleted his tweets, but this Teen Mom 2 cheating scandal is far from over. Here's 6 new developments that you definitely need to know about ASAP.
Article continues below advertisement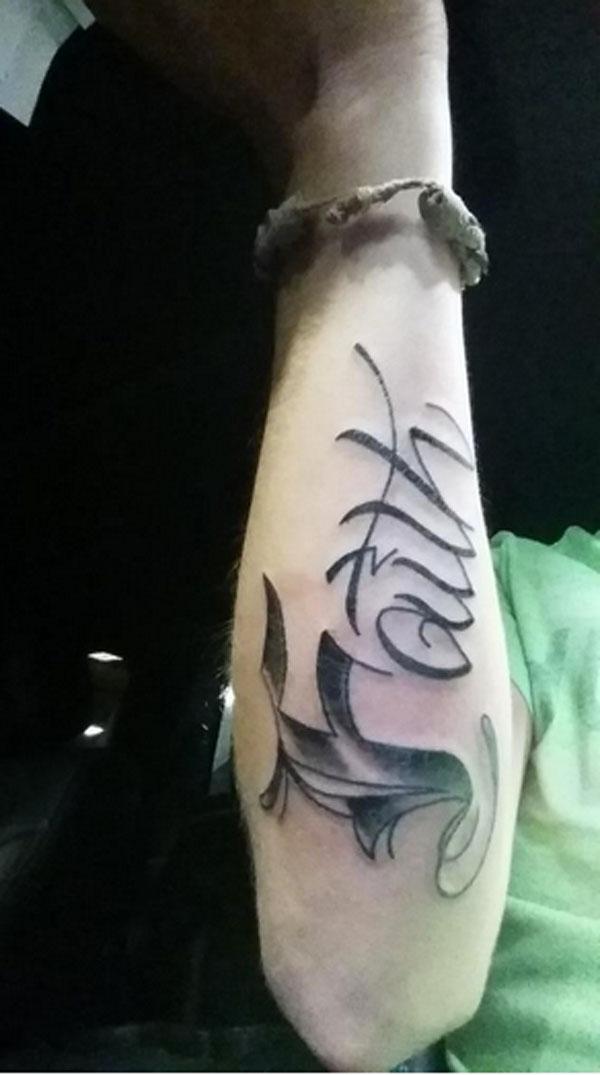 1. Jeremy Calvert is back on Twitter. Since deleting the accusatory tweets, Jeremy has resurfaced on social media and even shared this photo of his brand new tattoo just one day later. It may be strange timing to get "Faith" tatted across his forearm, but don't worry—Faith is Adalynn's middle name, so the new ink is an ode to his daughter and not a jab at Leah's alleged infidelity. Well, probably not, at least.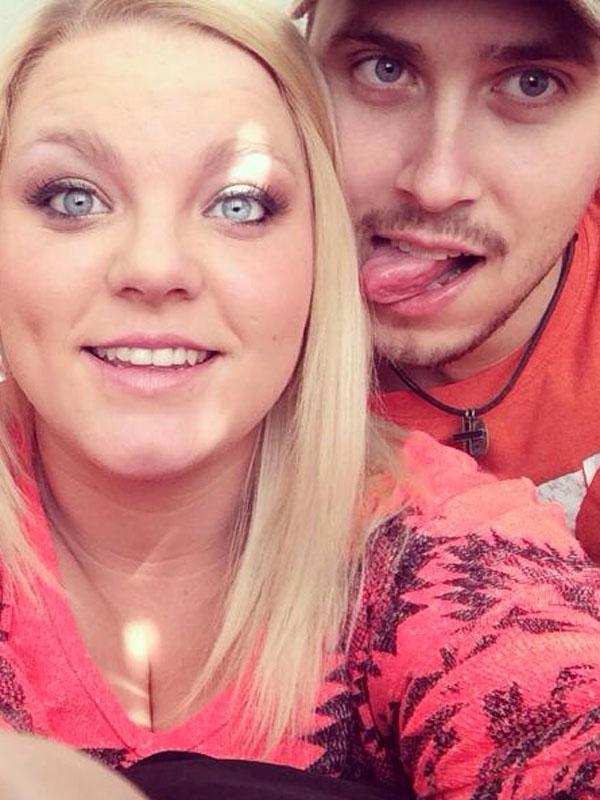 2. Leah Messer's sister, Victoria, has come to her defense. According to The Ashley, Victoria called into a radio show over the weekend to clear some things up about her sister. The jist of what she said? Robbie reached out to Leah as a friend because he needed someone to talk to, but nothing happened between them. Also, Robbie is currently living with Leah and Victoria's brother, Isaac, since the guys are friends, which led people to think that Robbie was hooking up again with Leah.
Victoria also admitted that Jeremy did send those tweets (aka his account wasn't hacked), but it was because he got wind of the rumors without hearing the truth from his wife himself and got angry in the spur of the moment. Got that?
Article continues below advertisement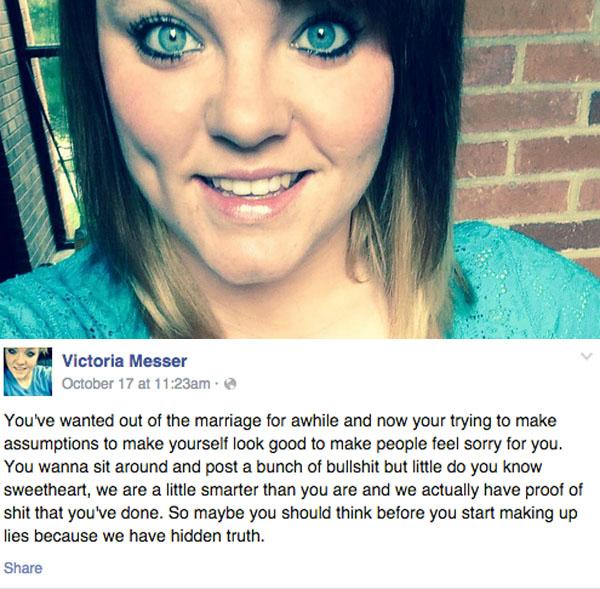 3. Victoria is angry at Jeremy. In addition to the radio interview, Victoria also took to her personal Facebook page to rant about her brother-in-law. In this status update, she's accusing Jeremy of using this as an excuse to get out of his marriage to Leah and alludes to the fact that he may be hiding some secrets, too. You're killing us here, V!
PHOTOS: Ranking the Teen Mom Baby Daddies from Best to Worst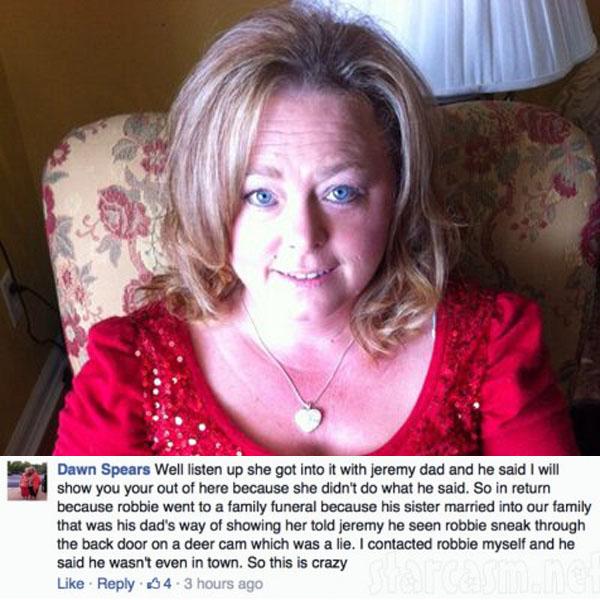 4. Leah's mom is on the action, too. Because of Leah's contractual obligations with MTV in which she can't discuss personal matters until they appear on the show, Leah's mom Dawn Spears chimed in with Victoria to defend Leah since her daughter can't do so herself. What she wrote on Facebook is a bunch of gibberish, really, but we did understand that last line of Robbie not even being in town and thus the rumors being completely untrue. So thanks for clearing it all up, Mama Dawn.
Article continues below advertisement

5. Jeremy's mom has come to his defense. For every offense there's a defense! Tammy Calvert, whom we never actually met on Teen Mom 2, took to her social media to say that the Messers are all lying and that Leah got caught and now she must face the consequences.
So, what does it all mean? Did Leah really cheat on her husband? Are her relatives just covering for her and are the Calverts telling the truth?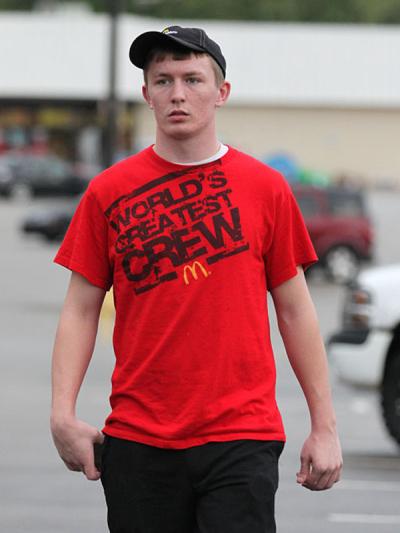 6. Robbie Kidd has denied the whole thing. RadarOnline spoke to Leah's ex, saying "Nothing has happened between Leah and I." He also insists that he has no idea where the rumors came from.
So there you have it, straight from the horse's mouth. Leah did not cheat on Jeremy with Robbie! But no matter who you believe, we're sure the real truth will come out on the new season of Teen Mom 2, rumored to be filming now. Stay tuned!