PHOTOS
Teen Mom Tattoos: 16 Pics of The Teen Mom Cast's Tats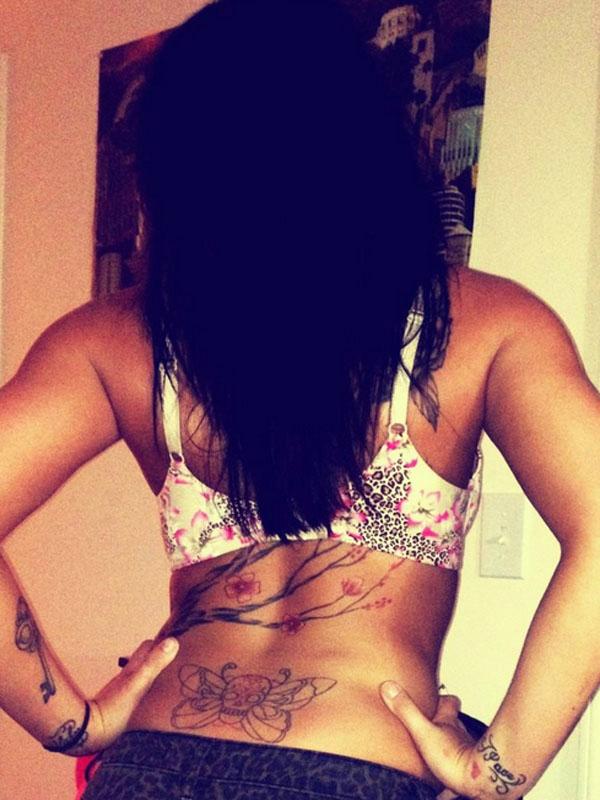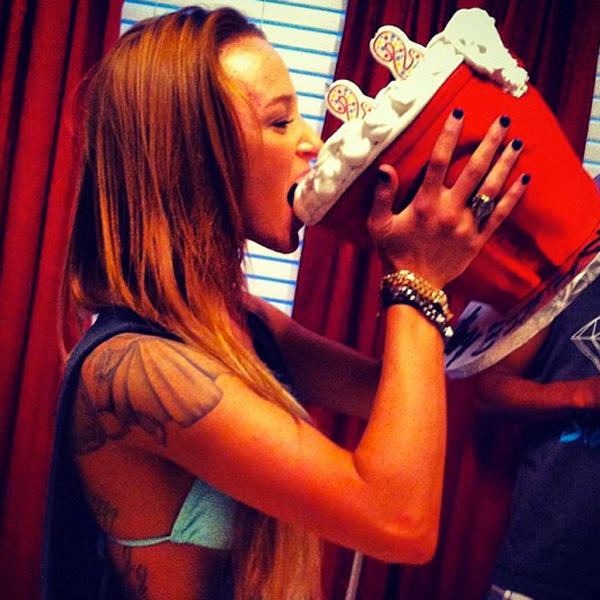 Yesterday we had a whole lot of fun ranking the Teen Mom baby daddies, and today, we rank their tattoos! Just kidding. We didn't pick favorites this time, but still, let's take a look at the Teen Moms' (and dads) ink. This will be fun, because every single one of them has body art…
Article continues below advertisement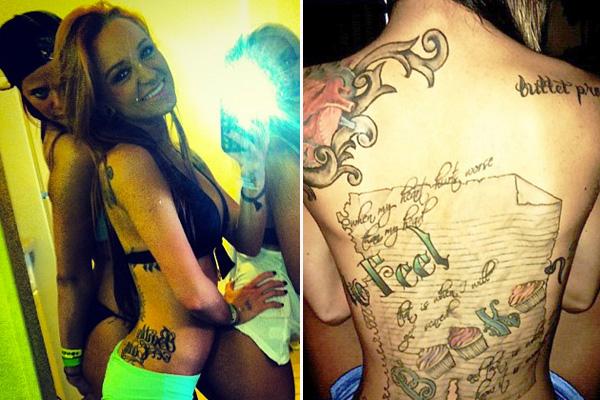 Let's start with Maci Bookout. Maci has an entire back worth of tats, plus a few on her arms and a "Bentley" on her hip. If you're curious as to what all of those tattoos mean, great, because Maci lays it all out on her blog!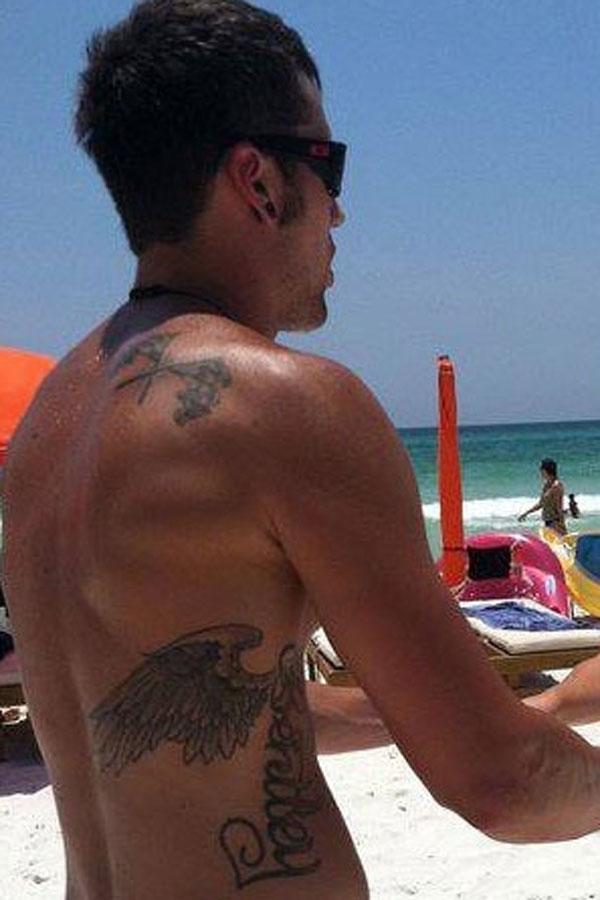 Maci's ex Ryan also has a tattoo for his son—Bentley's name comes out of those wings—and a few other scattered pieces of art here and there.
Article continues below advertisement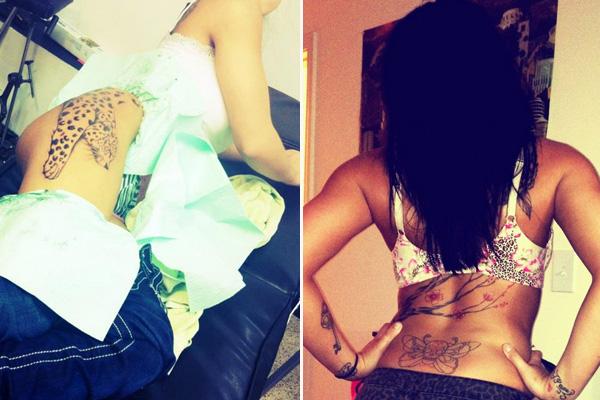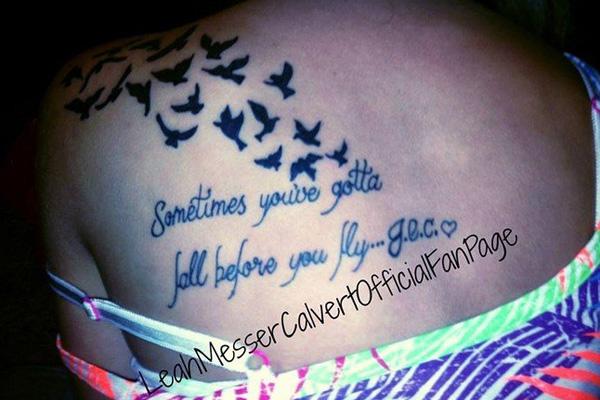 Leah Calvert joined the back-tat club most recently when she got this quote and Jeremy's initials sketched on her upper left shoulder. Leah also has her daughters' names on her ankles, some stars behind her ears, and a branch on her lower back.
Article continues below advertisement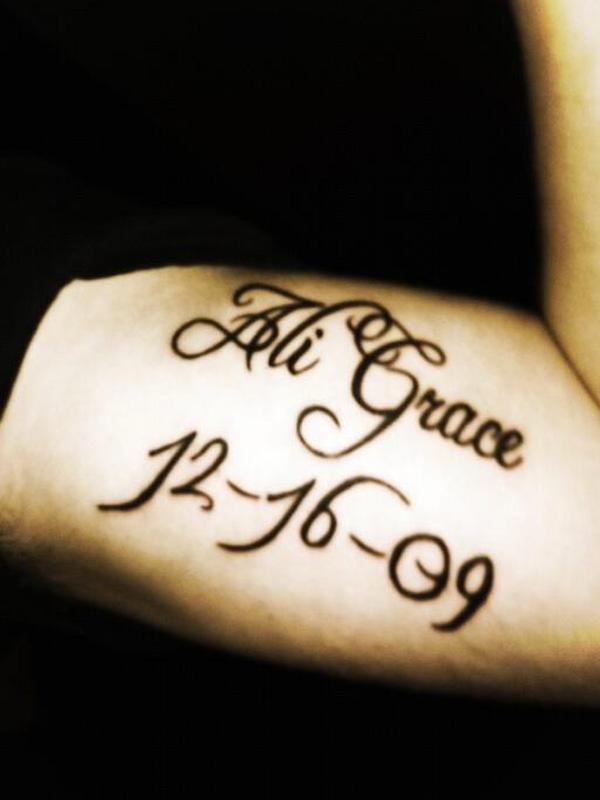 Corey Simms' kids are daddy's girls! He got his twins' names and their birthday sketched onto his bulging muscle.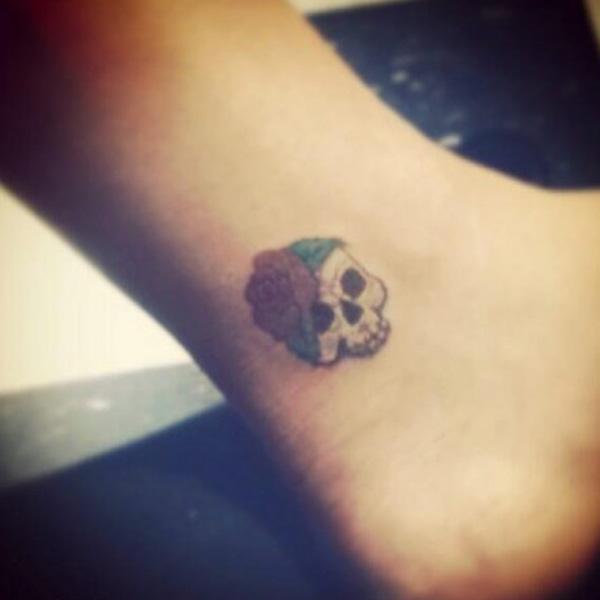 Chelsea Houska is the least tatted of the whole cast (Randy's probably thrilled about that!), as she only has this small skull on her ankle and some flowers on the back of her neck.
Article continues below advertisement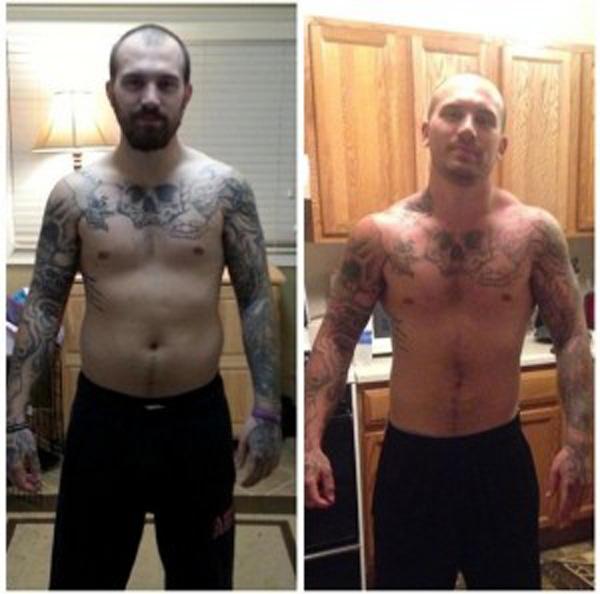 Chelsea Houska's admitted to liking guys with tattoos, and so now we know what she saw in Adam. Adam Lind's got two sleeves that span from his shoulders to his knuckles, plus a piece right above his chest that connects the two.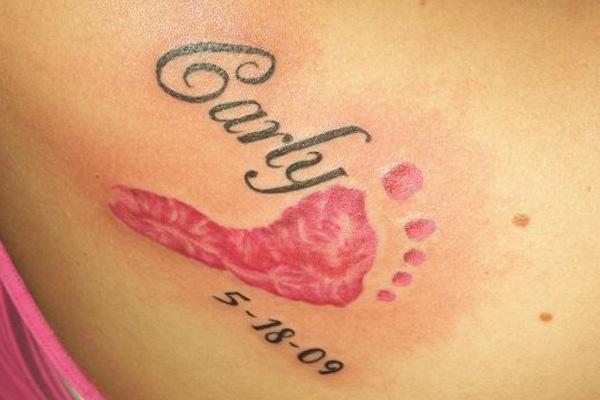 We saw Catelynn Lowell get her tattoo on Teen Mom. Shortly after she and Tyler placed Carly for adoption, they both got their daughter's name and birthdate inked permanently into their skin.
Article continues below advertisement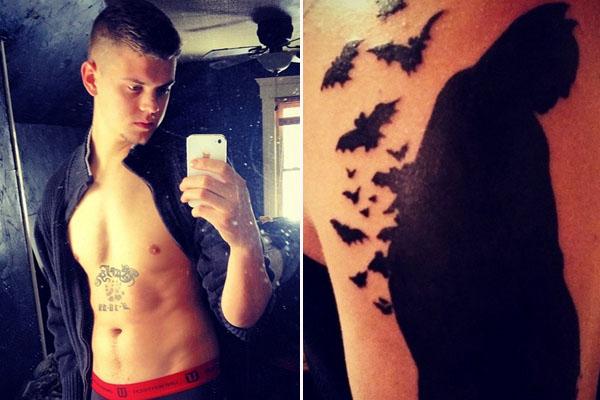 Tyler's ode to Carly is right in the middle of his stomach and a lot less girly than Catelynn's pink footprint! Also, Tyler turned his love of Batman into a work of art with a huge Batman etched on his upper right arm. He also has bat wings across his upper back!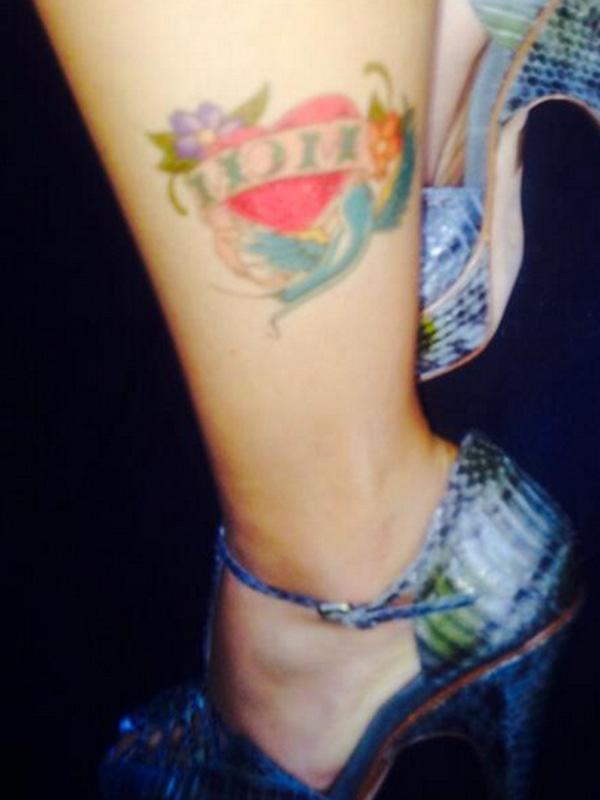 Article continues below advertisement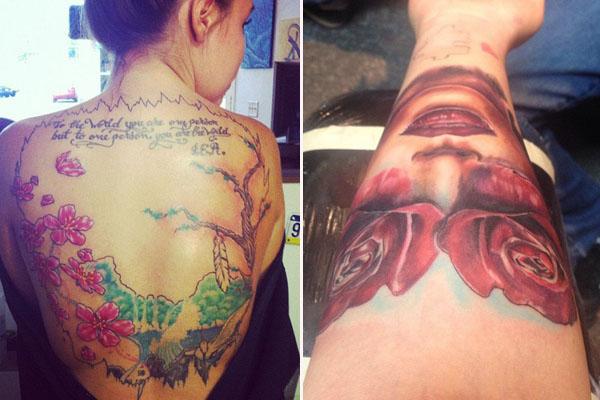 Kailyn Lowy's been open about her love for tats. She even has a whole chapter about her ink in her book, Pride Over Pity! Kail's got too many to count, but it's worth noting that she's got a huge one across her back and is well on her way to a full sleeve on her left arm.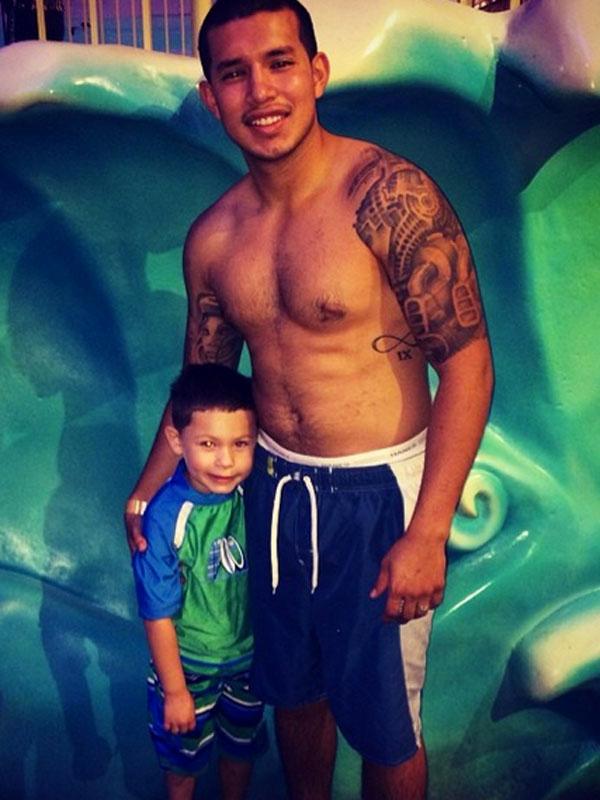 And Kailyn and her husband Javi Marroquin have their love for tattoos in common. Javi also has almost a full sleeve, and recently got Isaac and Lincoln's names inked on.
Article continues below advertisement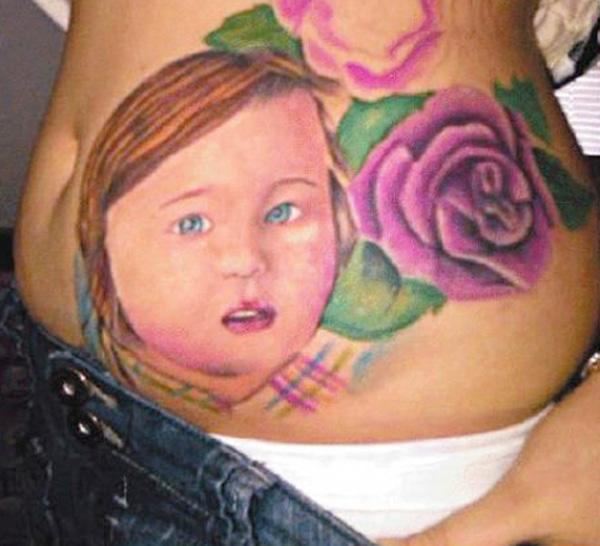 Ouch! Amber Portwood got a young Leah's face and pink roses drawn onto her torso, which looks beyond painful (and time-consuming!). Hey, that's one way to remember your kid while you're in prison…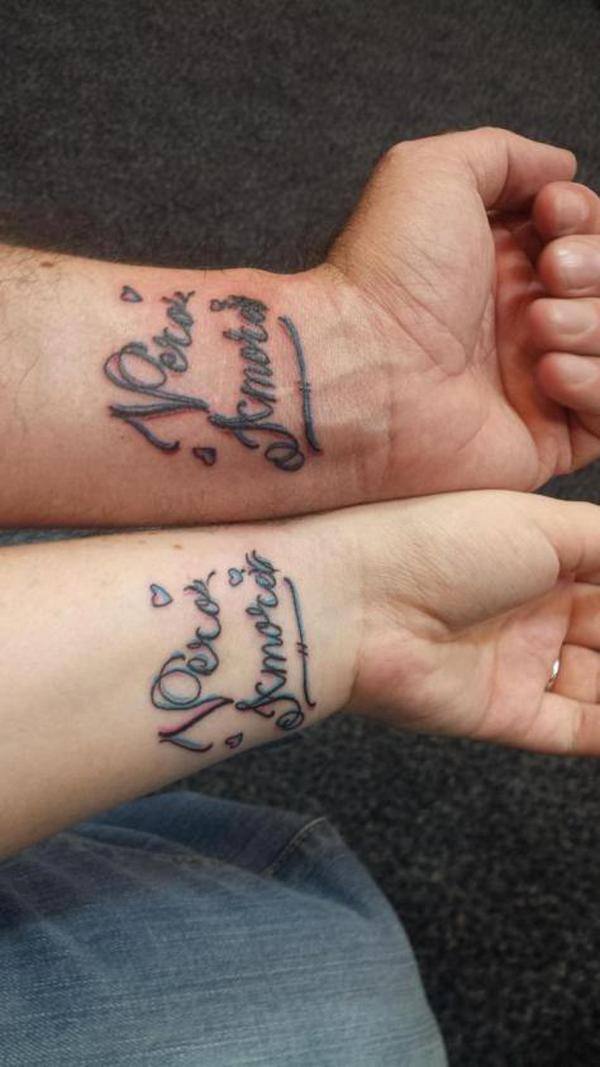 But more recently, Amber got a matching tattoo with her mystery boyfriend! Amber tweeted, "All fixed :) tattoo with my babe...sending love." All The Teen Moms reports that those words etched onto her skin are Italian for "True Love." Let's hope this guy is the real deal and Amber won't be removing this tattoo like her ex, Gary Shirley, did...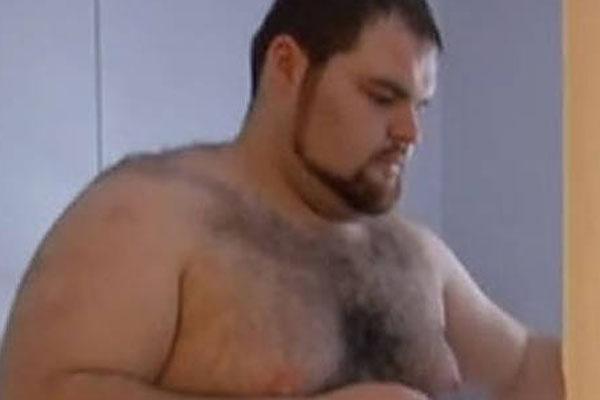 Gary Shirley is definitely regretting that "Amber" tattoo he had inked on his right shoulder. He's since gotten that bad boy removed and got a star smack dab in the middle of his hairy chest instead.
Which Teen Mom tat is your favorite? Least favorite? Tweet us @OKMagazine!