PHOTOS
Jessica Simpson Admits She Was Drunk During Her 2017 'Ellen DeGeneres Show' Interview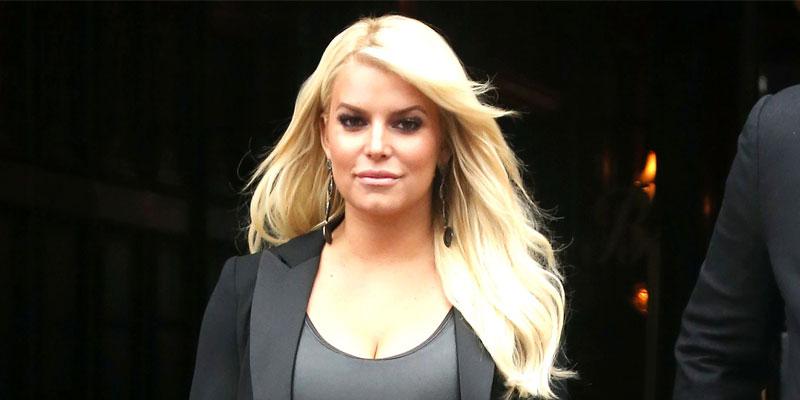 Article continues below advertisement
The awkward interview showed Jessica, 39, slurring her words and not making much sense when she spoke to Ellen, 62. Many fans speculated at the time that the author was drunk.
"I can't even watch the interview," she told Today anchor Hoda Kotb on January 28. "I can't watch it. It was a weak moment for me and I wasn't in the right place. I had started a spiral and I couldn't catch up with myself. And that was with alcohol."
Article continues below advertisement
As OK! readers know, during the Ellen interview, the Employee of the Month star said she had gotten an IUD after her two pregnancies. "Nothing is gonna get in that uterus," Jessica mumbled on the show at the time. Ellen looked visibly shocked throughout the episode.
In Open Book, Jessica revealed she struggled with alcohol and pill addictions and suffered from sexual abuse when she was a young girl. She wrote in her book that she realized she hit "rock bottom" on Halloween 2017 when she couldn't even dress her kids up in their costumes.
Article continues below advertisement
Jessica elaborated on her experiences with sexual abuse to People on January 29. She was sexually abused from the ages of 6 to 12 and her abuser was the daughter of a family friend. "It would start with tickling my back and then go into things that were extremely uncomfortable," she said. "As a child, I didn't know what was going on. I just knew I wanted to protect everybody else in the room."
Also on the Today show, the "A Public Affair" songstress detailed her alcoholism and how once she started drinking, she couldn't stop. "I completely didn't recognize myself," she said. "I would say it openly to everyone. 'I know. I know, I'll stop soon. I'll cut back.' For me to cut back, like I'm an all or nothing girl, and so I didn't know it was a problem until it was."
Article continues below advertisement
"I always had a glitter cup. It was always filled to the rim with alcohol. I just realized that I had to surrender. It was time. I had to give it up and I was ready. I'm not going to miss another day," she continued.