PHOTOS
Jimmy Fallon Is All Grown Up: Check Out His Road to The Tonight Show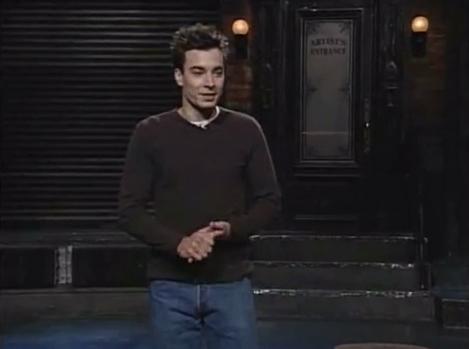 He's had more ups than downs in the crazy town we call Hollywood, but Jimmy Fallon was always destined for greatness. From a stick-thin 24 year-old auditioning for Saturday Night Live to fighting back tears as he said goodbye to his five year post as the host of Late Night, journey back with us as we trace the career of Mr. James Fallon to the ultimate host of The Tonight Show.
More Stories You'll Love:
Article continues below advertisement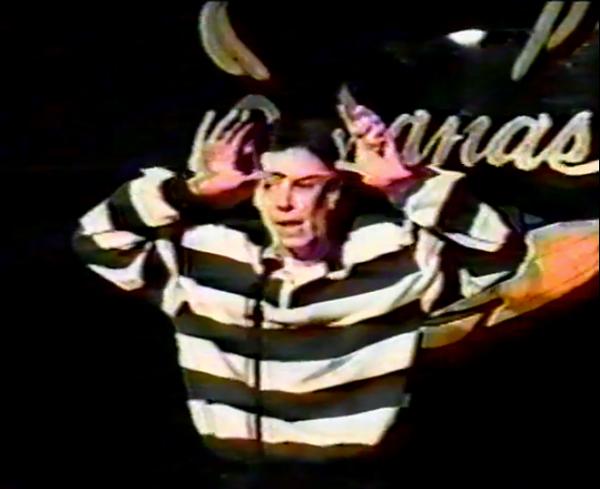 The good people at Hulu posted this incredible video of Jimmy Fallon's first ever stand-up gig: he was 17 years old, tearing the house down at Bananas Comedy Club in Poughkeepsie, NY. Watch on Hulu
Article continues below advertisement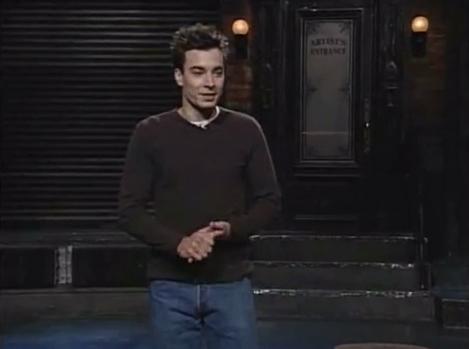 It's clear from the constant laughter (in the notoriously silent audition room) that Jimmy Fallon's SNL audition was top-notch. From his many (many, many) impressions to his original character of "Double Take Man", this is 8 minutes and 2 seconds you just have to watch. Watch on YouTube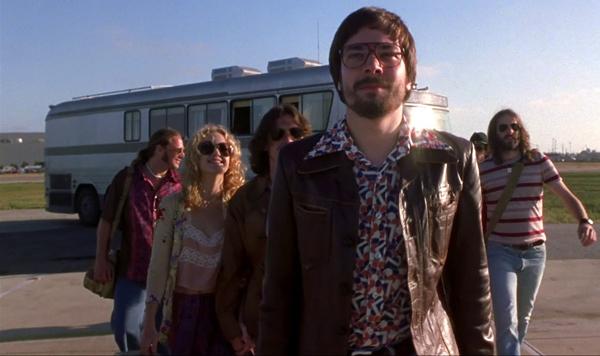 Sure, Jimmy's role in Almost Famous was small, it will almost certainly never be forgotten. And it was his first big screen movie! Big things were a'comin.
Article continues below advertisement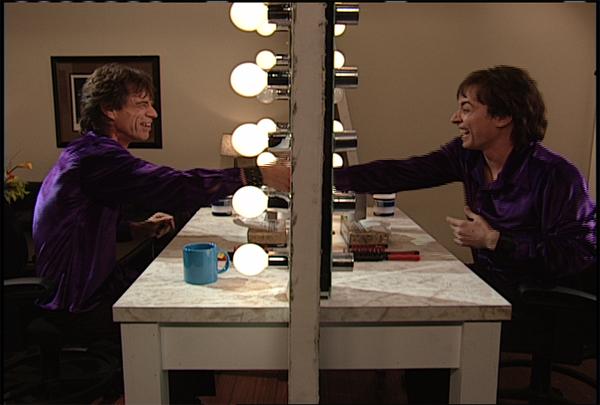 Back at SNL Jimmy established himself as a killer impressionist (here he's playing Mick Jagger's reflection) and one of the most consistent performers in the cast (his fits of laughter IMPROVED the sketches, people!)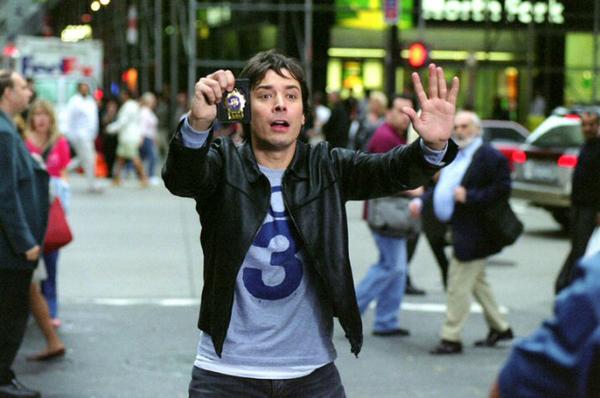 As his popularity rose on Saturday Night Live the Hollywood offers were no doubt pouring in—but his starring role in Taxi with Queen Latifah and Gisele Bundchen was just not what everyone hoped it would be. (Translation: It stunk. Big time.)
Article continues below advertisement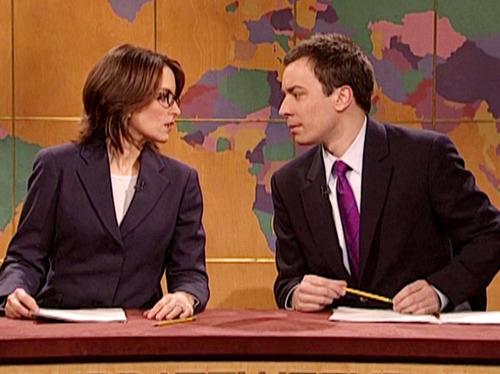 But back to SNL he went, eventually sharing Weekend Update duties with Tina Fey. Who knew it wouldn't be his last desk job?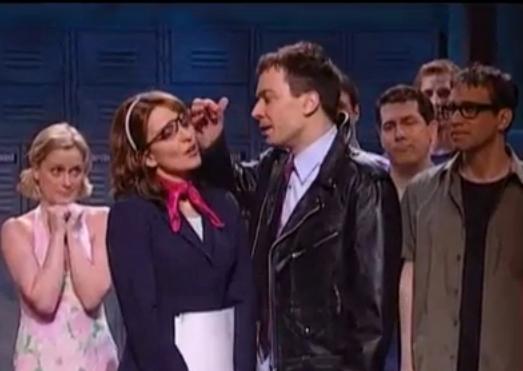 From 1998 until 2004, Jimmy Fallon was the prize of SNL, but it wouldn't last forever. His take on "Summer Lovin'" with Tina Fey was pure brilliance and the perfect ending to a perfect summ..er..stint on the show. Watch it on Buzzfeed.
Article continues below advertisement
Jimmy Fallon Drew Barrymore Fever Pitch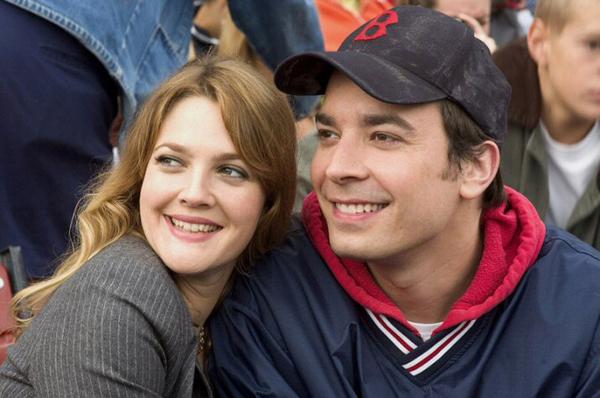 After leaving his job at SNL, Jimmy did what any young, hot actor would do on his quest for Hollywood Stardom—he signed up for a romantic comedy! And while Fever Pitch wasn't a hit at the time, we can all agree that he and Drew Barrymore have fantastic chemistry. Not to mention, it was on set that he met Nancy Juvonen, Barrymore's producing partner and Jimmy's future wife.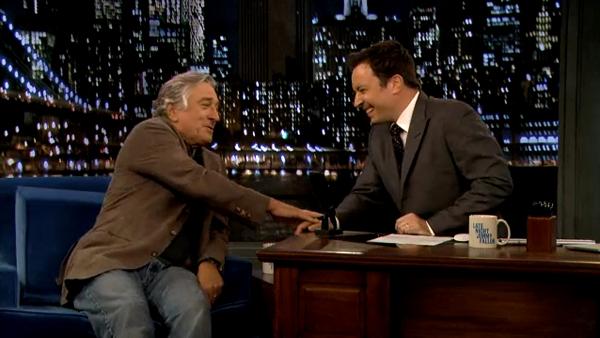 So his movies weren't a hit. What was he to do? After a few years slummin' it in post-SNL purgatory, Jimmy was gifted with the job that will cement his place in pop culture forever—host of Late Night. Those first few months were rough (enter this first interview with Robert DeNiro) but with The Roots by his side, the next 4 years were a smooth ride. Watch the interview on NBC.com
Article continues below advertisement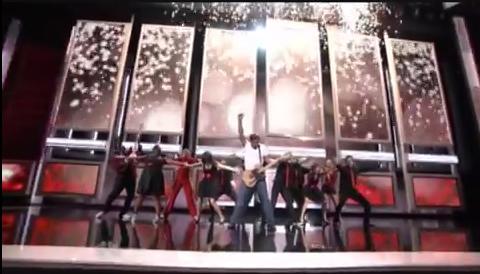 The 2010 Primetime Emmy Awards opening number was one of the best in history—and that is entirely due to Jimmy Fallon (and OK, the cast of Glee, Tina Fey, Jon Hamm, Nina Dobrev, Joel McHale, Jorge Garcia... and the music of Bruce Springsteen. He can host Late Night, he can host the Emmys—what ELSE is there to do? Watch on YouTube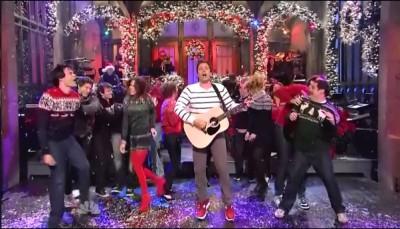 That'd be hosting SNL! He's done it twice since leaving, but his first time (with musical guest Michael Buble) was the best of 2011 (and maybe the decade?) You Decide: Watch it on Hulu
Article continues below advertisement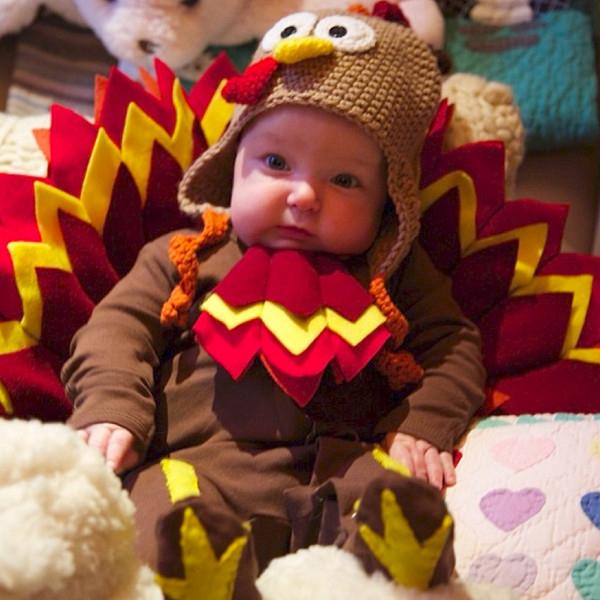 While he puts it all out there on the stage, Jimmy Fallon is pretty good at keeping his private life, well, private. But in early fall 2013, Jimmy announced that he and his wife Nancy welcomed their first child, Winnie Rose. And Instagram was never the same again.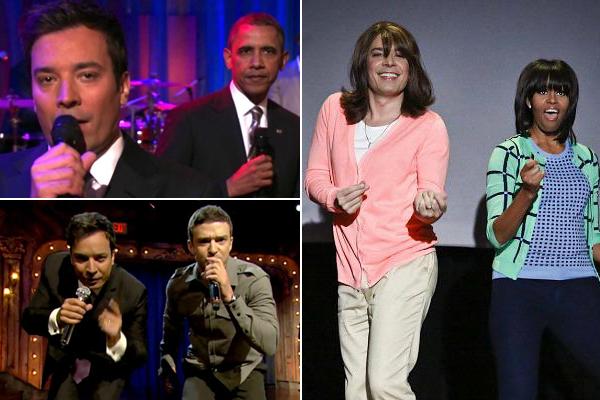 He slow-jammed the news with President Obama, rapped history with Justin Timberlake and danced like a mom with the First Lady. Just 3 reasons he became...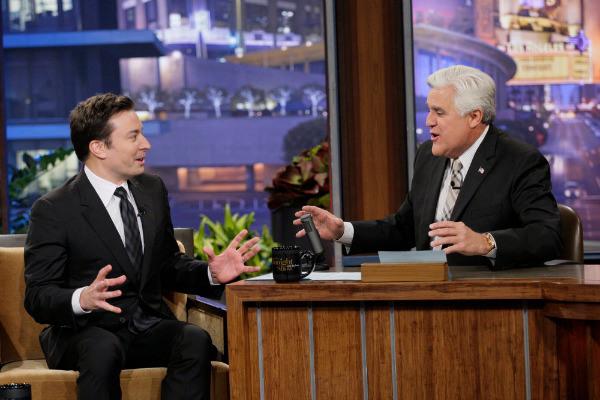 Host of The Tonight Show! 2014 is a huge year for Jimmy Fallon—but his journey is just beginning.