PHOTOS
Did Joy-Anna Duggar Already Give Birth?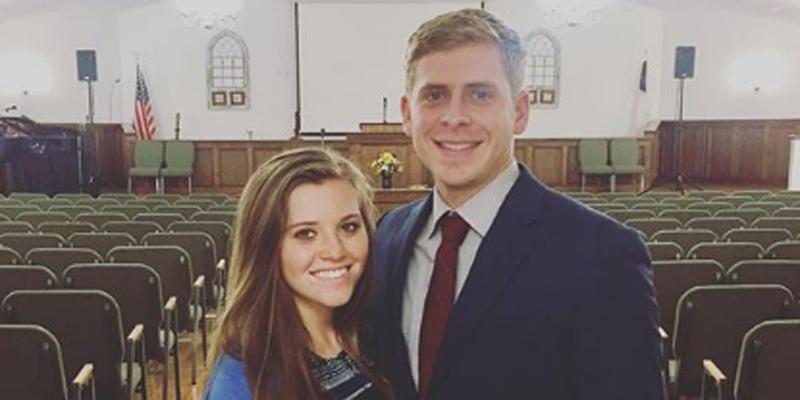 Joy-Anna Duggar may have welcomed her first child! Despite her recent pregnant pictures on Instagram, fans are speculating that the 20-year-old Duggar has given birth already and maybe keeping it a secret because of her rumored shotgun wedding.
Article continues below advertisement
The photo that has Duggar fans buzzing is this pic of Joy with two of her brothers and husband, Austin Forsyth. While Joy-Anna -- who has been super secretive throughout her pregnancy, not even revealing her child's due date or gender --clearly still has her baby bump in the photo, fans were quick to speculate that the recent pic may not be so recent, and instead might actually be an older pic being used to trick fans into thinking she is still pregnant.
"They could wait a while to announce, could be posting old pictures," one fan wrote.
Article continues below advertisement
"She looked about this size 4 months ago… confused," commented another. While another fan replied, "It's an old photo because she's probably had her baby."
As OK! readers' know, shotgun wedding rumors have surrounded Joy and Austin since they moved their wedding up from October 28 to May 26, 2017. The rumors continued when Joy announced her pregnancy three months after tying the knot.
Article continues below advertisement
Do you think Joy-Anna gave birth already? Sound off in the comments!