PHOTOS
Joy-Anna Duggar Reveals Baby's Due Date & Possibly Confirms Shotgun Wedding Rumors!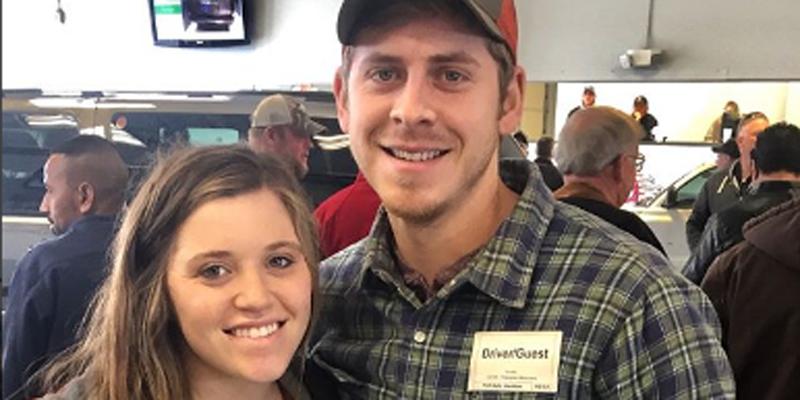 Article continues below advertisement
The first time mom shared this post on Instagram, showing her enjoying her final days as a pregnant mama alongside her husband, Austin Forsyth. "Well, we didn't end up buying anything today, but it's always fun going to the auto auction!?? #9daystillduedate???," the glowing mom-to-be captioned the photo.
Joy's telling caption, which featured a little baby boy emoji and the hashtag, #9daystillduedate, was the first time she's addressed the sex of her baby and her due date directly. However, with Joy revealing that her son is due on February 22, she seemed to add fuel to shotgun wedding rumors as the date would mean she is either having her baby before being 39 weeks pregnant (a full term pregnancy being between 39-40 weeks, according to fitPregnancy.com), or she broke the cardinal Duggar rule -- sex before marriage.
Article continues below advertisement
Joy and her 18 siblings have taken a vow of abstinence – abstaining from sex until marriage. However, Joy-Anna's "due date" is set just one day shy of what would be her 39-week pregnancy mark had she conceived her child the night of her wedding, May 26th, 2017.
As OK! readers' know, Joy has been surprisingly quiet about all things baby since announcing her pregnancy back in August. Many have assumed that Joy's public silence may be in part due to the shotgun wedding rumors that have surrounded her and Austin since their baby announcement. The couple revealed that they were expecting their first child just three months after they tied the knot.
Article continues below advertisement
Do you think Joy got married while pregnant? Sound off in the comments!