PHOTOS
Does Joy-Anna Duggar's 'Counting On' Wedding Special Confirm She Tied The Knot While Pregnant?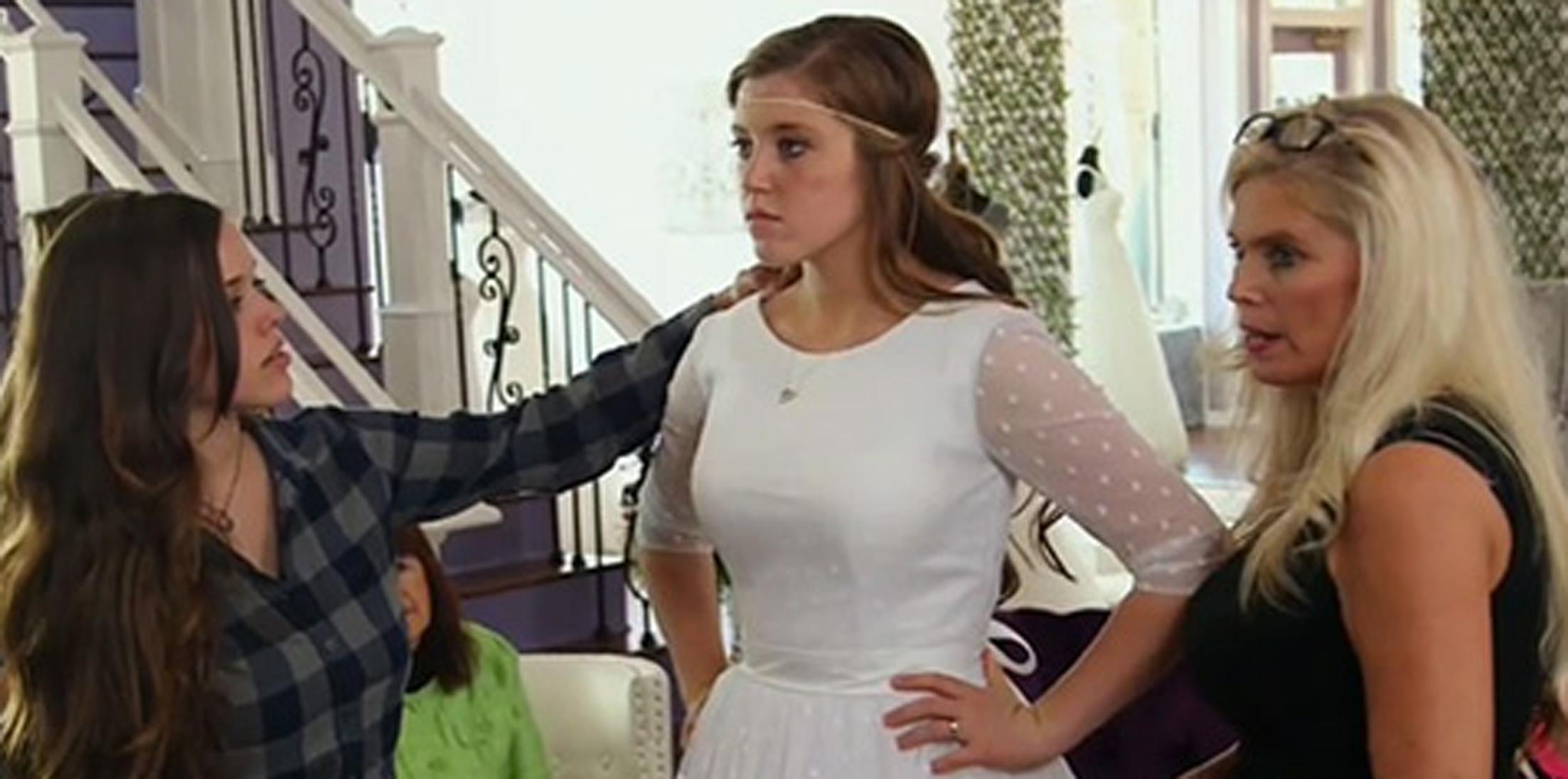 Article continues below advertisement
During the episode, fans were able to see Joy and Austin's wedding decorations, which appeared to be fall-themed as the flowers that decorated the church were orange and white and wheat was spread throughout the church. While the fall decorations may seem like no big deal, the couple's autumn wedding theme could be a major hint that their nuptials was meant to take place in the fall.
As OK! readers know, the couple first told fans, via their public online registry, that their wedding was set to take place in October. However, Joy and Austin pushed their wedding up to May, only fueling shotgun wedding rumors. And now, with the couple's wedding possibly having an original fall theme, shotgun wedding speculation seems to have only intensified.
Article continues below advertisement
Dr. Sean Henry, who runs Dr. Sean's Women's Health Podcast, and has not treated Joy, told Radar, "She looks about 24-26 weeks pregnant" despite announcing her pregnancy three months after her wedding. "People start feeling fetal movement between 19-21 weeks. She looks bigger than 20 weeks." He added that a baby typically weighs half a pound at about 19 weeks.
Article continues below advertisement
Joy's Instagram followers also commented on her large bump, as one wrote, "She looks dang close to delivery… There is something amiss about her date of conception." A second fan commented, "Sex before marriage is forbidden by God but you certainly had no problem with that now did you? #Hypocrites."
What do you think about the shotgun wedding rumors? Sound off in the comments!