PHOTOS
Justin Bieber Details The Extent Of His Past Drug Abuse & Reveals He Was Misdiagnosed With Bipolar Disorder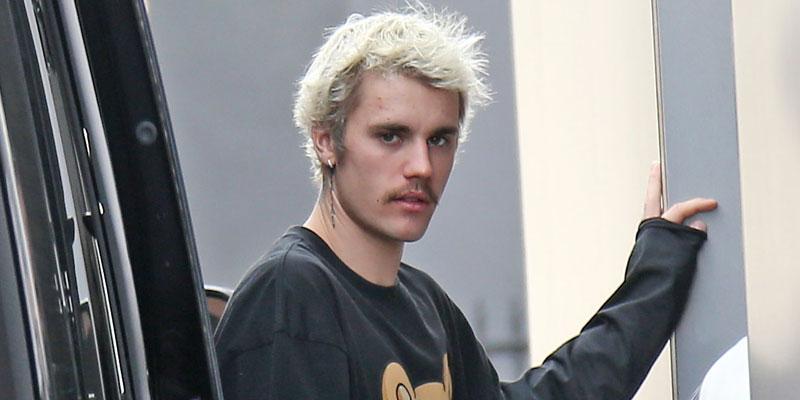 Justin Bieber went into detail about the extent of his past drug abuse in episode five of his YouTube docuseries Seasons. The singer's psychiatrist also revealed that he was misdiagnosed with bipolar disorder after struggling with his mental health during the years he was abusing his body.
Article continues below advertisement
Justin admitted that during his "dark" years around the age of 19, he was drinking lean (a codeine-laced syrup mixed with soda), taking pills, and doing ecstasy and mushrooms. "It was just an escape for me. I was young," he said. Wife Hailey Baldwin attributed Justin's substance abuse to his battle with anxiety. "I think when you take somebody very, very young and they get horrible, crazy crippling anxiety and it goes undiagnosed and you don't know what it is you are feeling, you start to self-medicate because it makes you feel better. Just helping not to feel anything," she added.
Justin went on to divulge that his unstable upbringing with two teen parents left him without the proper coping skills. "The truth is, I never had the tools. My parents never gave me those tools to be a good team player," he explained.
Article continues below advertisement
The "Yummy" crooner admitted that his drug abuse was far worse than anybody even realized.
"I was, like, dying. People don't know how serious it got. It was legit, crazy scary," he confessed, noting that his security team would check on him in the middle of the night to make sure he was still alive. "I basically said to myself, 'God, if you are real, you get me through this season of stopping these pills and stuff, and if you do, I'll do the rest of the work.' I never did the actual work. I got off the pills but never went to the root of everything so I just circled back around which most people do," he continued.
Article continues below advertisement
Justin was misdiagnosed with bipolar disorder by a psychiatrist and put on medication before being properly diagnosed with Lyme disease in 2019. "When I looked at his brain, it wasn't bipolar," Justin's brain health doctor Dr. Daniel Amen said after doing a scan.
"Now that we have all the answers and know how to alleviate it and fix it, I think he's honestly not only healthier than he's ever been, but he's on the road to maintaining a healthier life than he ever has," Hailey noted.
Article continues below advertisement
Justin intimately knows the struggles of depression and not being able to get out of bed in the morning, and he hopes that by being open he will be able to help others. "I know a lot of people feel the same way. So, I just also want to say you're not alone in that. Life is worth living. If you're not going to give up, the only thing to do is push forward. That's it," he said.