PHOTOS
Shirtless Justin Bieber Leaves The Studio After Teasing Fans With New Music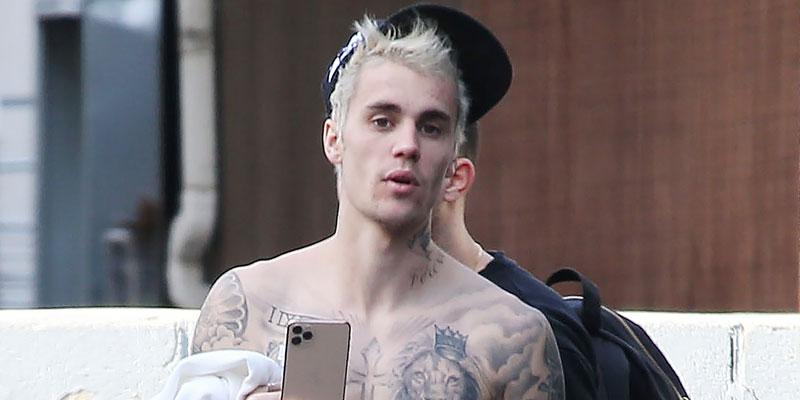 Justin Bieber must have been busting some serious moves! The "Sorry" crooner looked sweaty as he left the studio in Los Angeles on Tuesday, December 17, and he cooled off by stripping off his shirt as he headed for his car. Justin's collection of tattoos was on full display as he strolled through the parking lot in nothing but maroon track pants.
Article continues below advertisement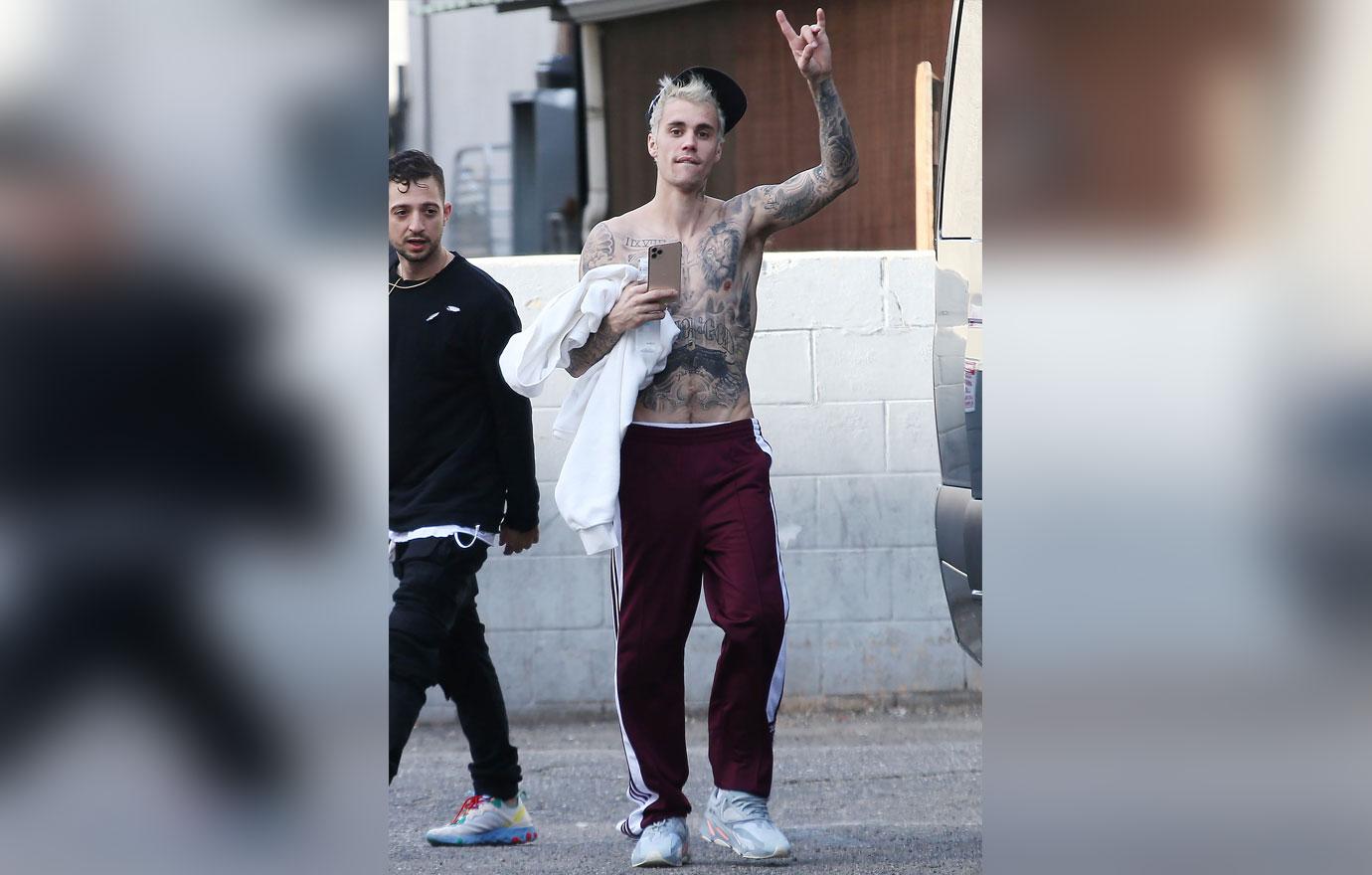 Justin, 25, has been hinting that new music is coming in 2020 on his Instagram account recently. It has been four years since the singer released his Purpose album, and a new report claims that his upcoming album is "pretty much done and will be out soon."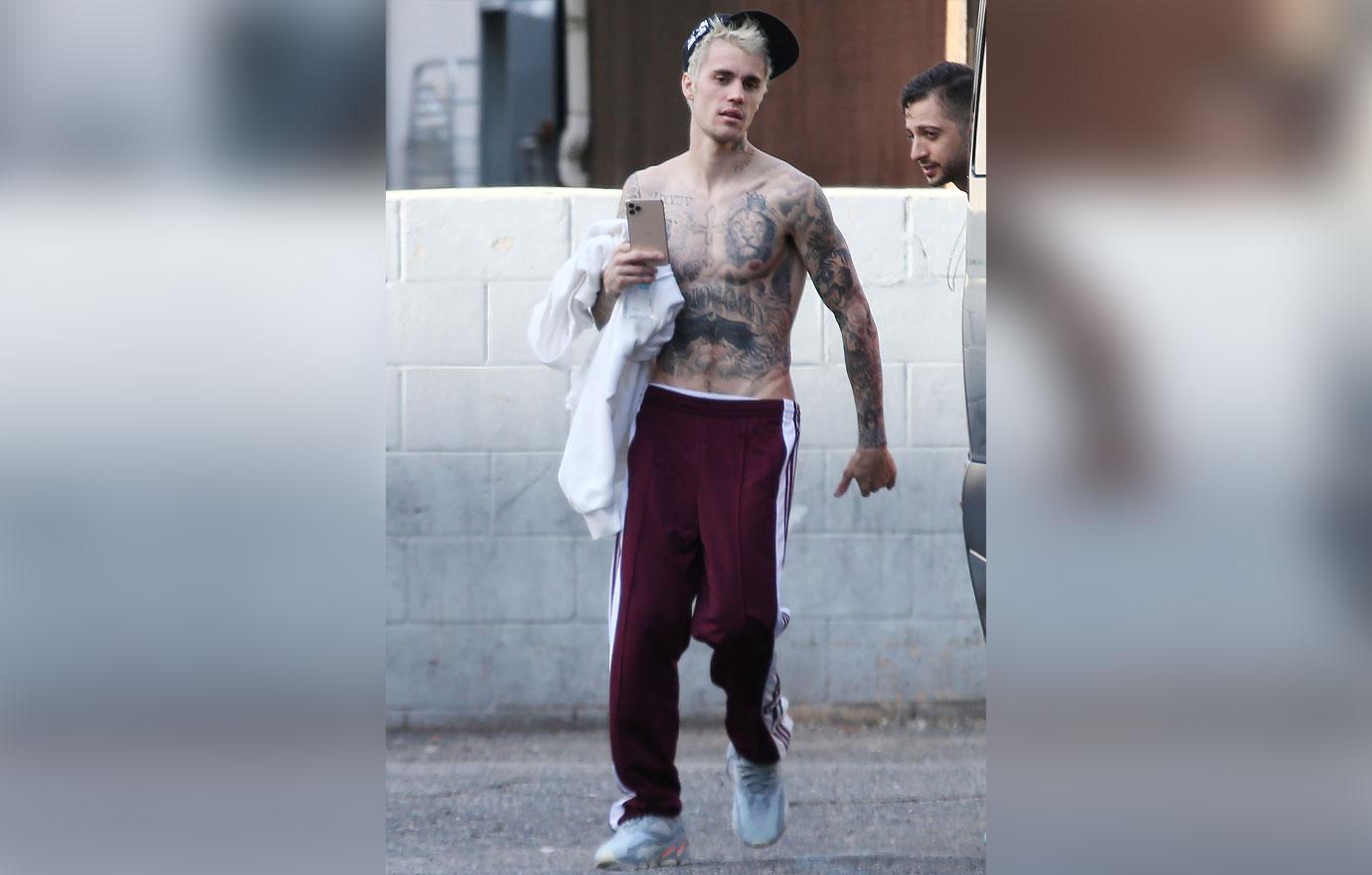 "They are putting on the finishing touches and aiming for early 2020. Justin is very excited to share new music and to get out on the road again. It's been a long time coming and he's feeling very ready," a source dished to E! News.
Article continues below advertisement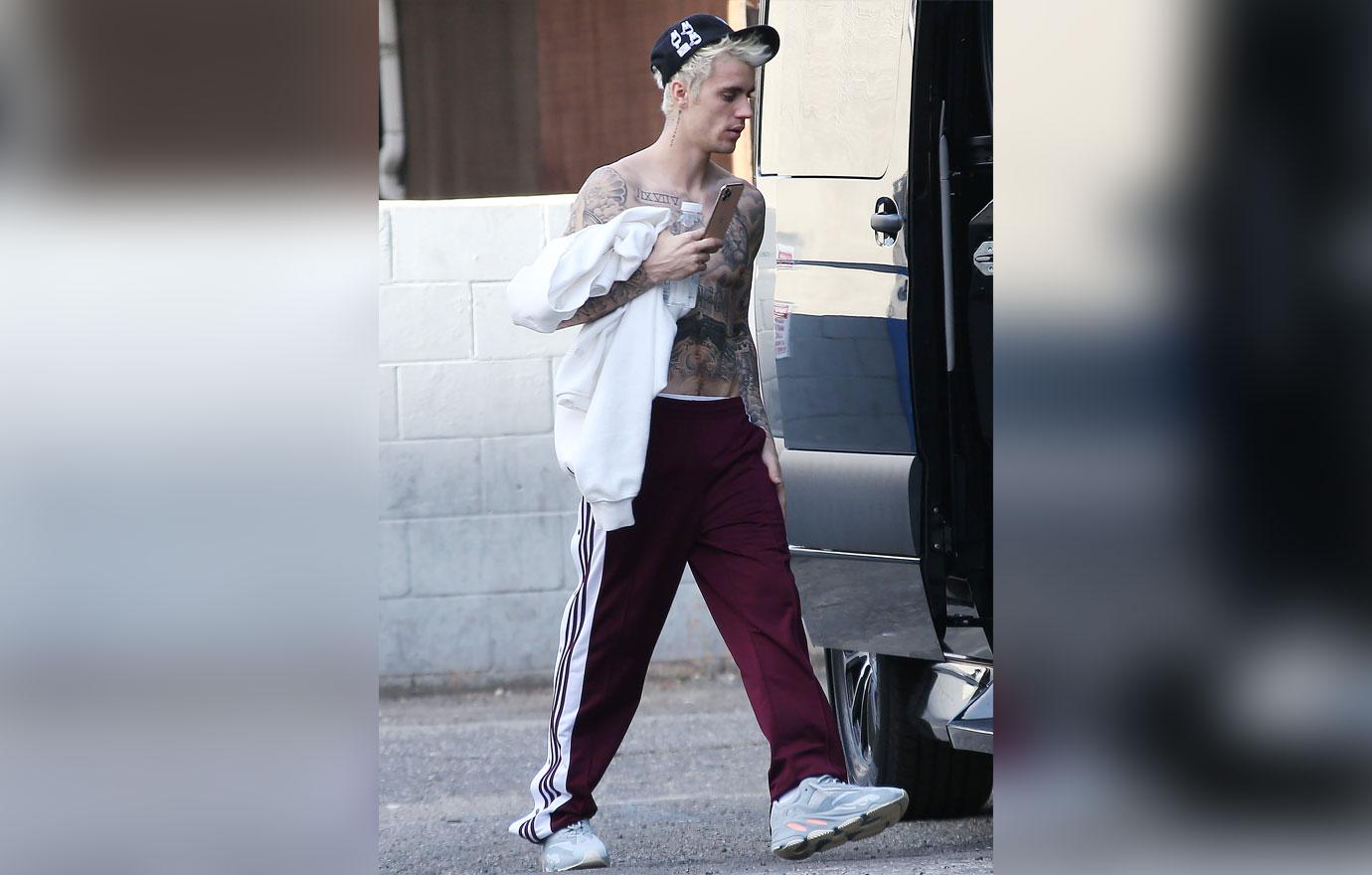 JB's new tunes will reportedly be heavily influenced by his personal struggles and his love for wife Hailey Baldwin. "There were a lot of dark times and the breakdown he went through. He touches on his mental health struggles and how he got through it. He also writes a lot of about their love and the power of their love being different than anything else he's experienced. It's a familiar sound that the fans will love. He's doing what he does best and everyone is really looking forward to getting it out there for the world to enjoy," the source added.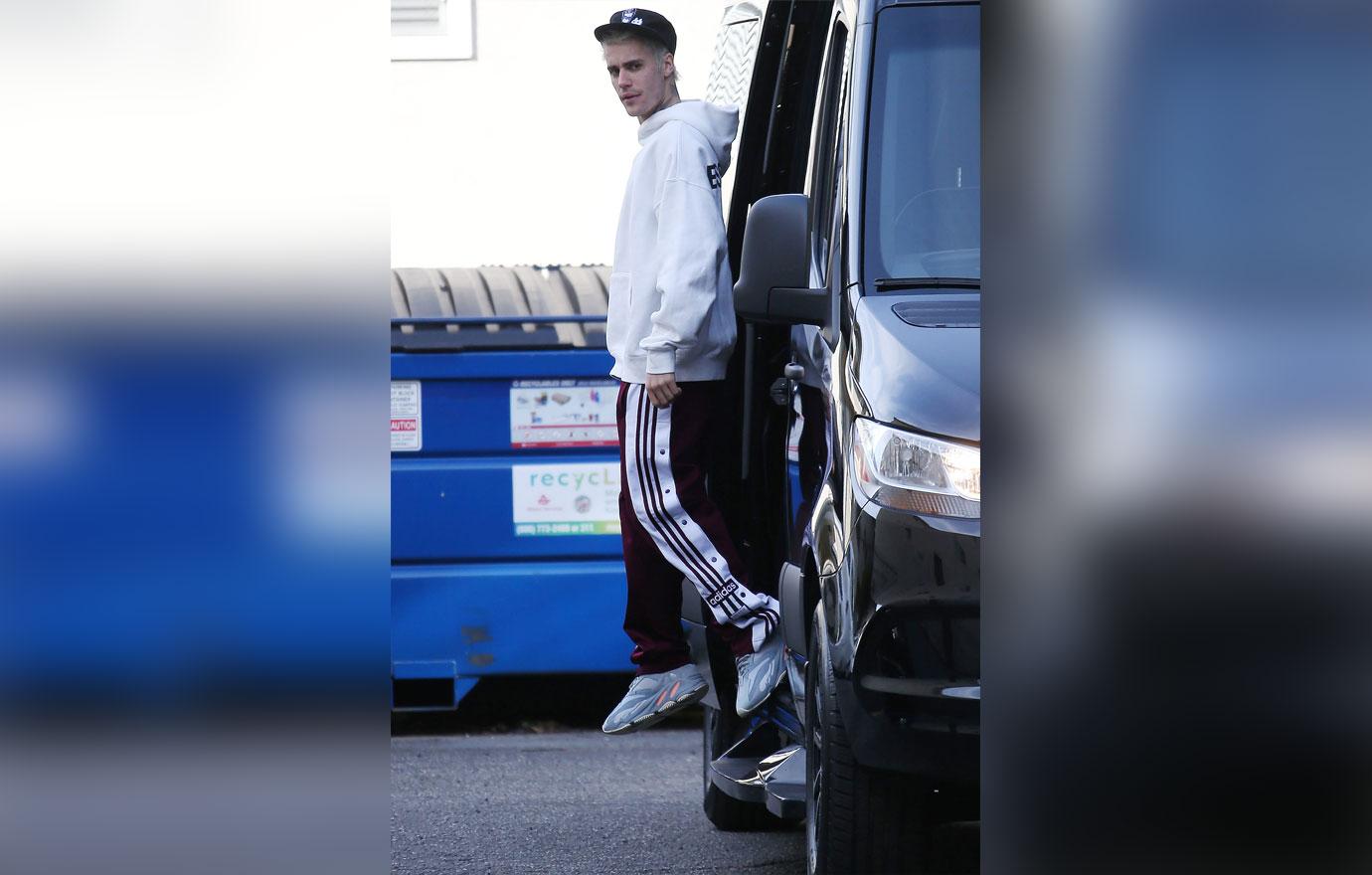 Justin took an extended break from his career and retreated from the spotlight amid his battle with depression. He has been open with his fans about his struggle with mental illness, and on September 2 he posted a lengthy message on Instagram about how dark things actually got. "It's hard to get out of bed in the morning with the right attitude when you are overwhelmed with your life, your past, job, responsibilities, emotions, your family, finances, relationships. When it feels like there's trouble after trouble. You start foreseeing the day through lenses of 'dread' and anticipate another bad day. A cycle of feeling disappointment after disappointment. Sometimes it can even get to the point where you don't even want to live anymore," he wrote.
Article continues below advertisement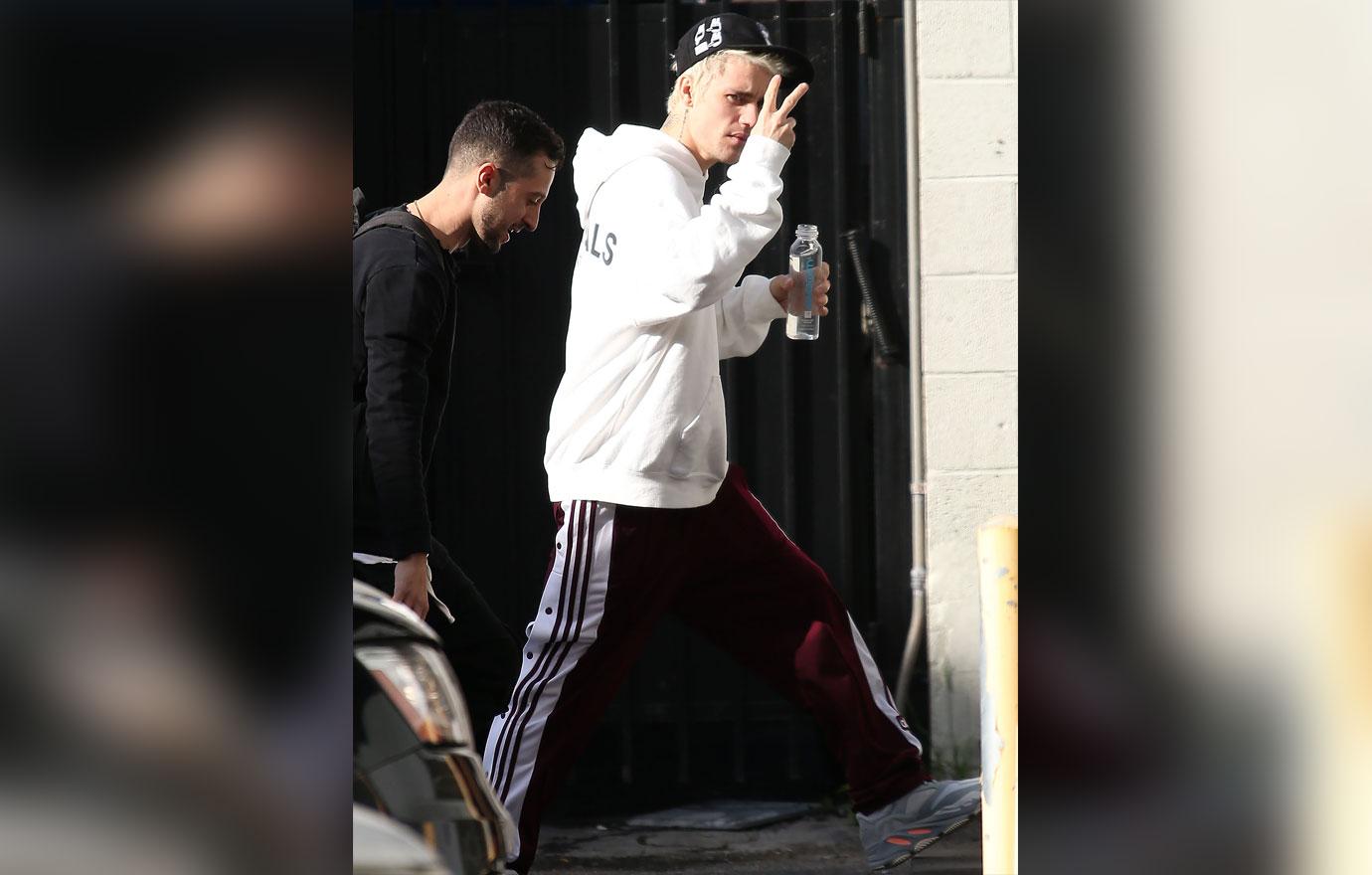 He continued, "I started doing pretty heavy drugs at 19 and abused all of my relationships. I became resentful, disrespectful to women, and angry. I became distant to everyone who loved me, and I was hiding behind a shell of a person that I had become. I felt like I could never turn it around. It's taken me years to bounce back from all of these terrible decisions, fix my broken relationships, and change relationship habits."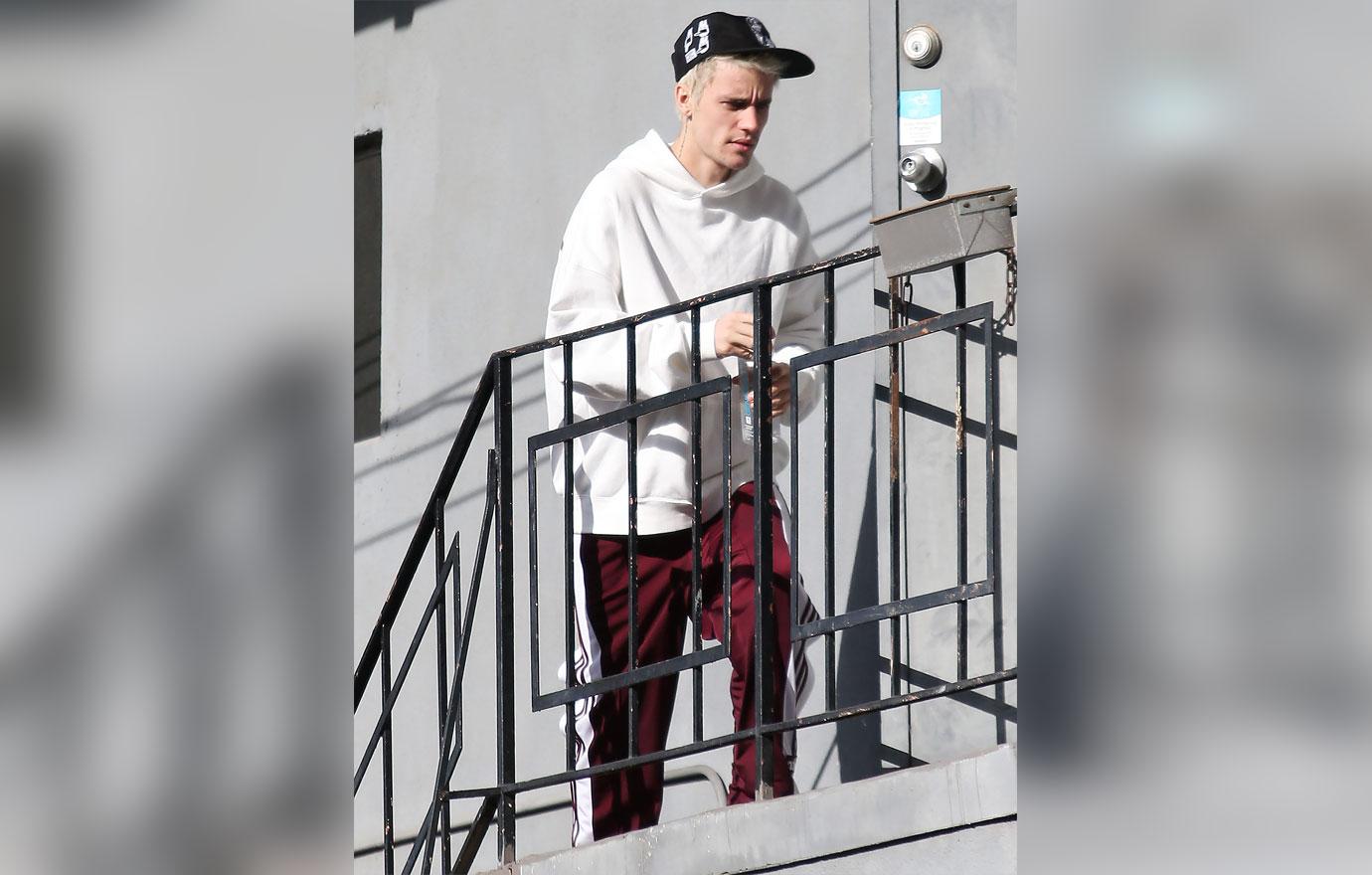 Article continues below advertisement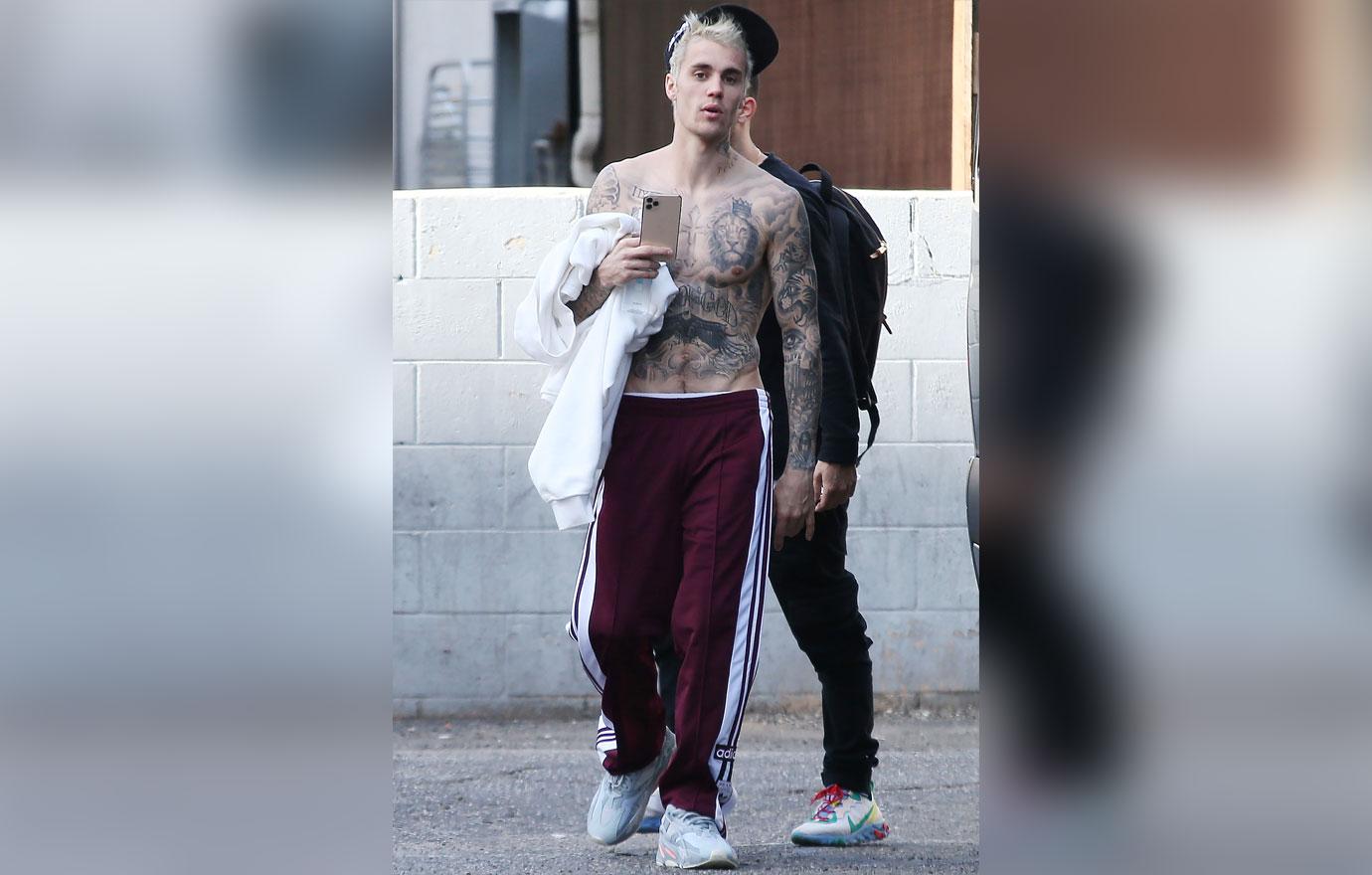 Do you think Justin will release new music in 2020? Sound off in the comments below!