PHOTOS
Justin Bieber Sparks Speculation He's Expecting With Hailey Baldwin After Repeatedly Posting Pics Of Infants To Instagram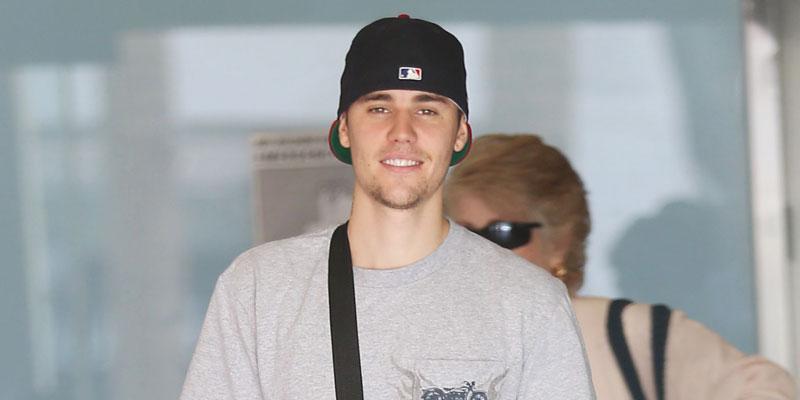 Justin Bieber sparked speculation he's expecting a baby with Hailey Baldwin after he took to Instagram to post several photos of infants on Monday, January 6. The singer posted 13 pics of babies while promoting his new song "Yummy," and fans quickly assumed that he was dropping hints about impending fatherhood.
Article continues below advertisement
"Are you trying to tell us something?" one fan wrote in the comments section of one of his posts. "Hailey is definitely pregnant and this is his way of telling us," another person added. "He's been talking about wanting to be a dad forever. He's totally having a baby in 2020," a third person noted.
Article continues below advertisement
Justin has been vocal about wanting to start a family for years. In March 2019, he explained to his fans that his decision to take a break from music was partially motivated by his desire to conquer his demons so that he could be a good father. "I am now very focused on repairing some of the deep rooted issues that I have as most of us have, so that I don't fall apart, so that I can sustain my marriage and be the father I want to be. Music is very important to me but nothing comes before my family and my health," he wrote.
Hailey seems equally enthusiastic about having kids. She posted a photo of Justin shirtless by a roaring fire on the beach and called him her "future baby daddy" in September 2019. In July, she commented on a photo of Kylie Jenner's daughter Stormi and jokingly asked the LipKit mogul to stop giving her "baby fever."
Article continues below advertisement
"I feel like this is different than the previous albums just because of where I'm at in life. I'm excited to perform it and to tour it. We all have different stories. I'm just excited to share mine. It's the music that I've loved the most out of anything I've done," he said in the clip.
Article continues below advertisement
Justin's new single is centered around his love for Hailey. "I'm elated that you're my lady. Yeah, you got that yummy yum, that yummy yum, that yummy yummy," he sings on one verse.
What do you think of Justin posting random photos of infants? Sound off in the comments below!