PHOTOS
Get To Work! Kris Jenner Wants To Make A Kardashian Kids Show But Kanye West Is 'Furious'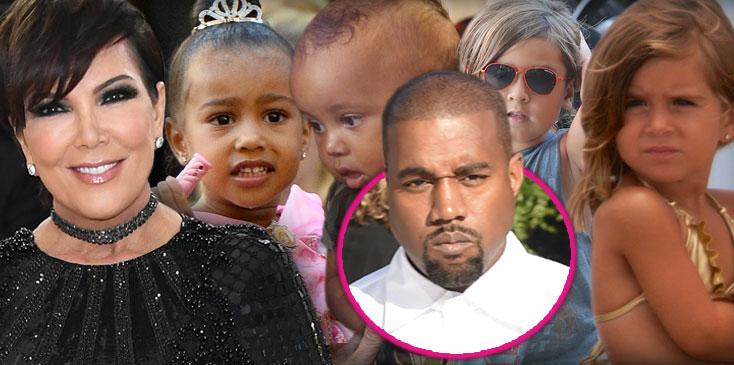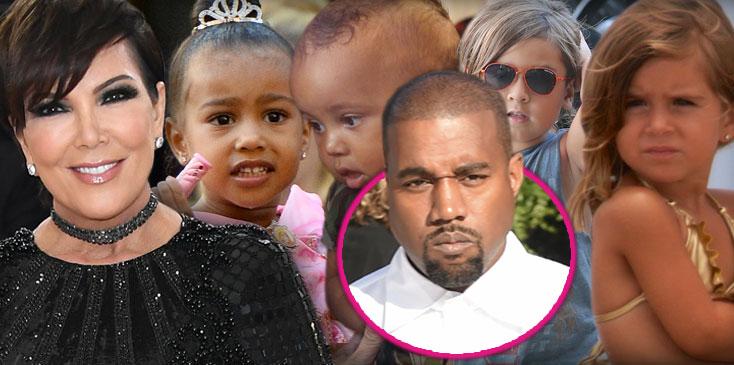 Executive Producer Kris Jenner is at it again and this time, she's got her sights on making the littlest Kardashians TV stars!
Article continues below advertisement
Kim Kardashian dressed in white shows her style as Cuban fans literally swarm their classic car to get photos of her and her sisters and their kids on 1st trip to Cuba with Kanye West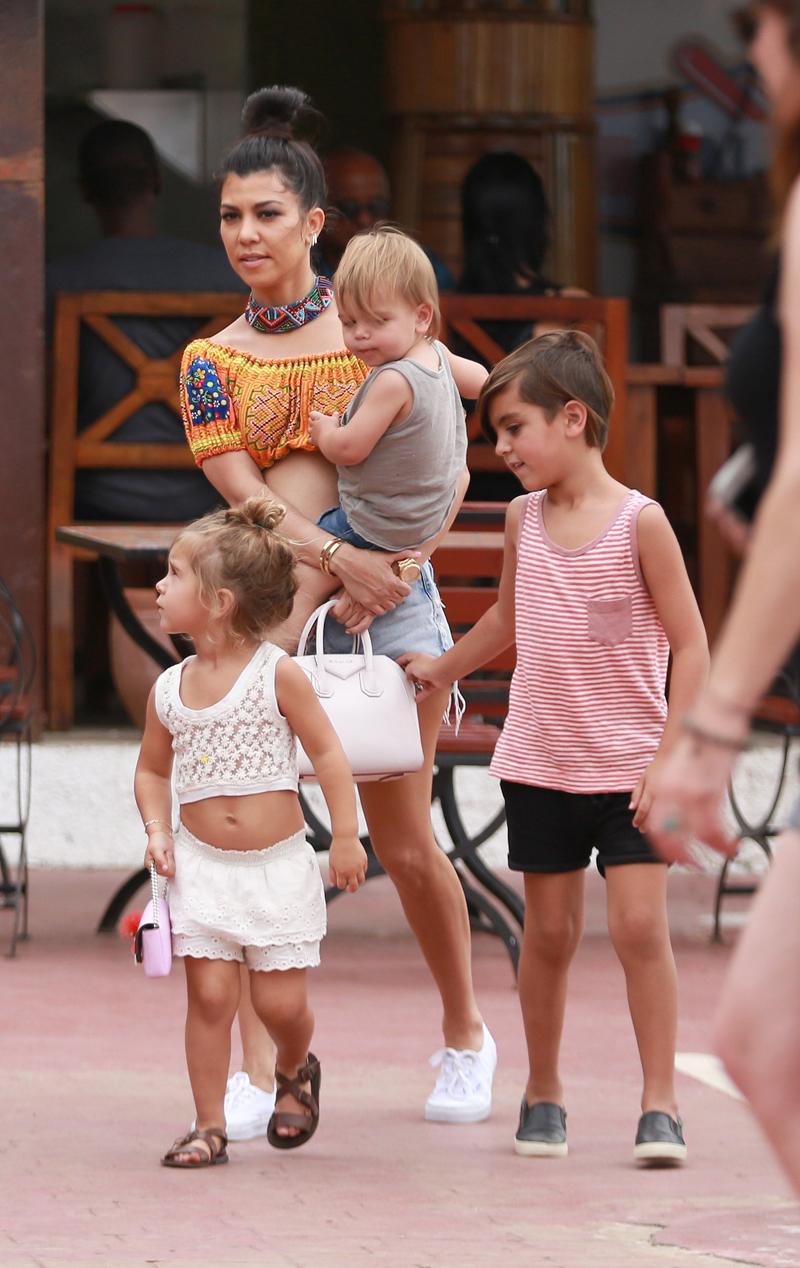 After finally getting Rob Kardashian back on the small screen and securing a show for Khloe Kardashian, the momager is looking to make a show called Keeping Up With The Kids, following around 3-year-old North and 8-month-old Saint in addition to Kourtney Kardashian's brood — Mason, 6, Penelope, 4 and Reign, 19 months.
Kim Kardashian and Kanye West take daughter North to the cinemas in Calabasas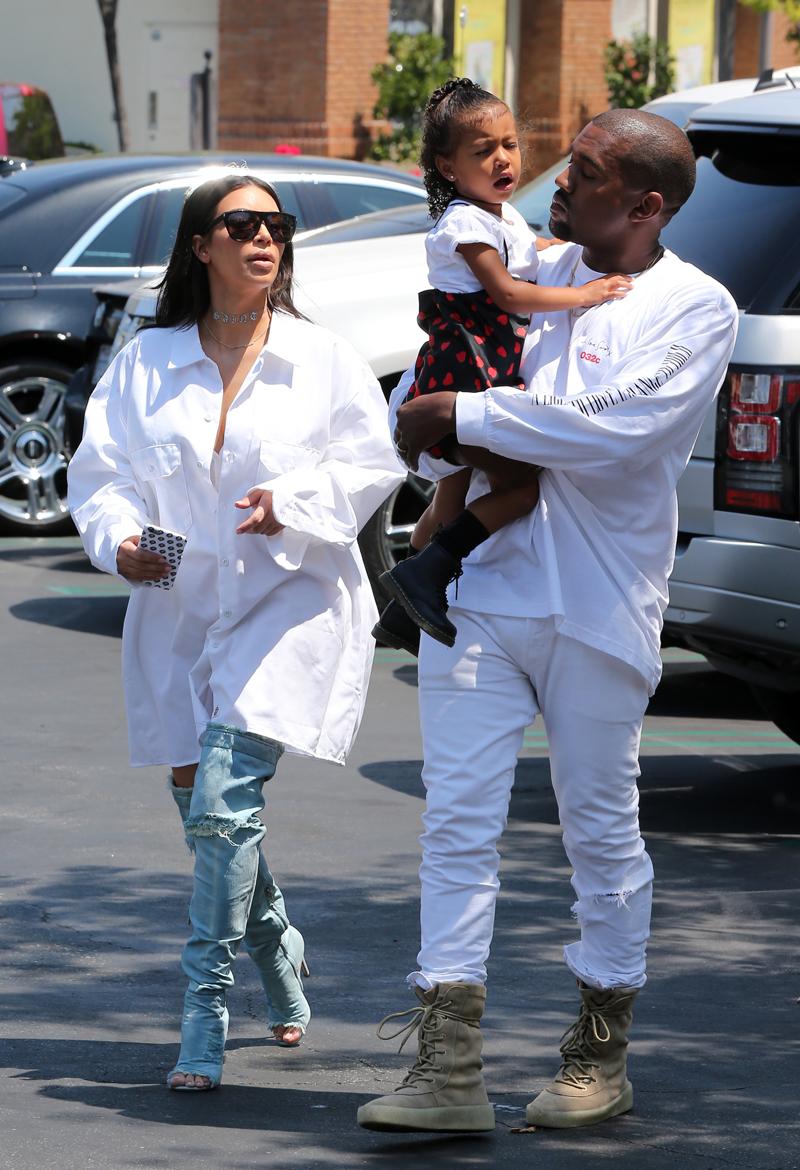 While Kim Kardashian is eager to make her children stars, Kanye West stood up to Kris and axed the idea, sources told Life & Style.
Article continues below advertisement
Kanye West carries daughter North into the 'Lion King' on Broadway in NYC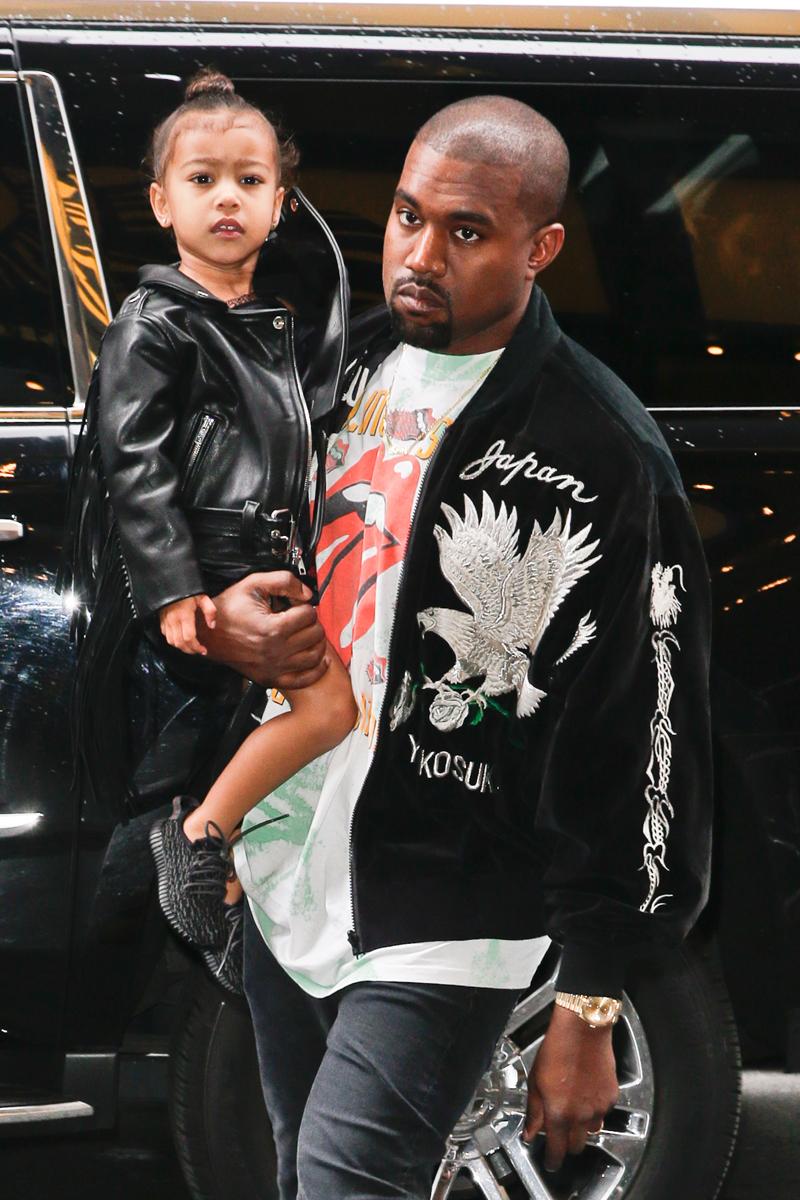 "Kanye went ballistic when he heard the idea," the source said. "He thinks North and Saint are too young. He's furious at the prospect."
Article continues below advertisement
EXCLUSIVE: Grandma Kris Jenner carries baby North West to dinner in Paris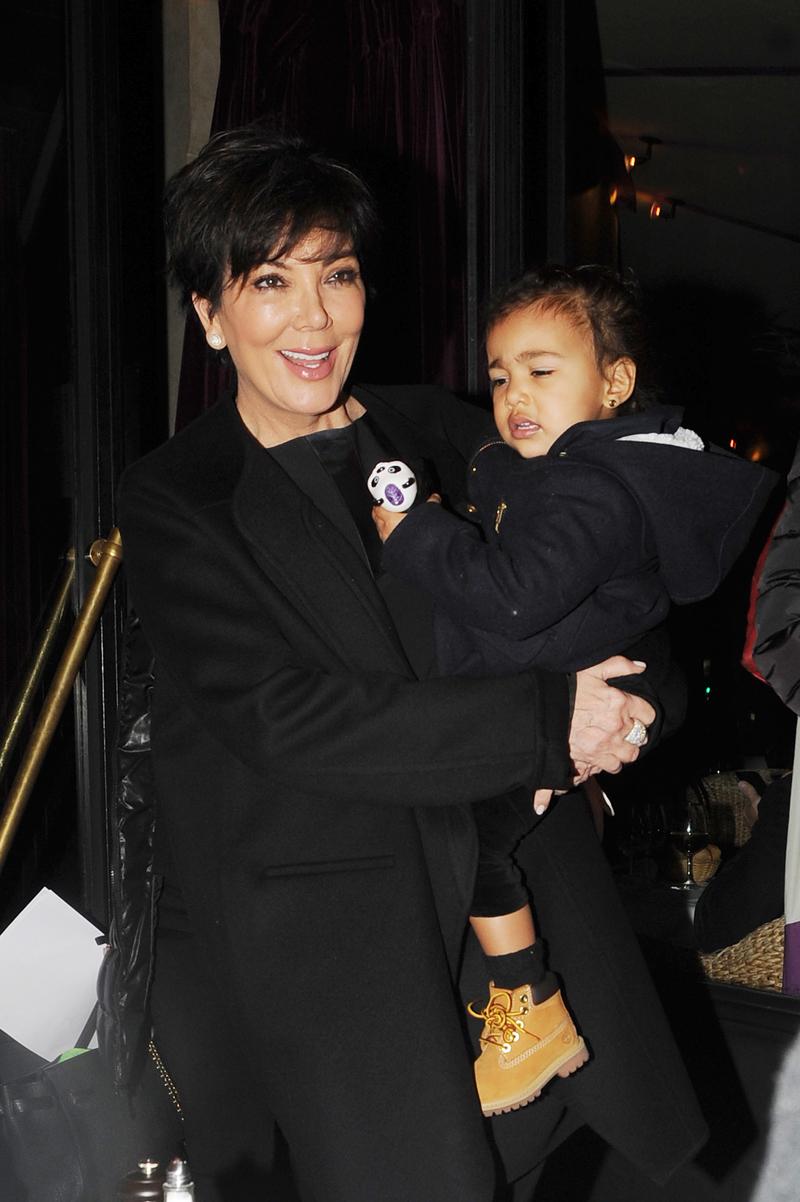 The rapper reportedly "went straight over to Kris' house to confront her" and "accused her of trying to exploit North and Saint."
Article continues below advertisement
Kim Kardashian along with the whole Kardashian klan show up to MJ ( grandmother )Store in La Jolla.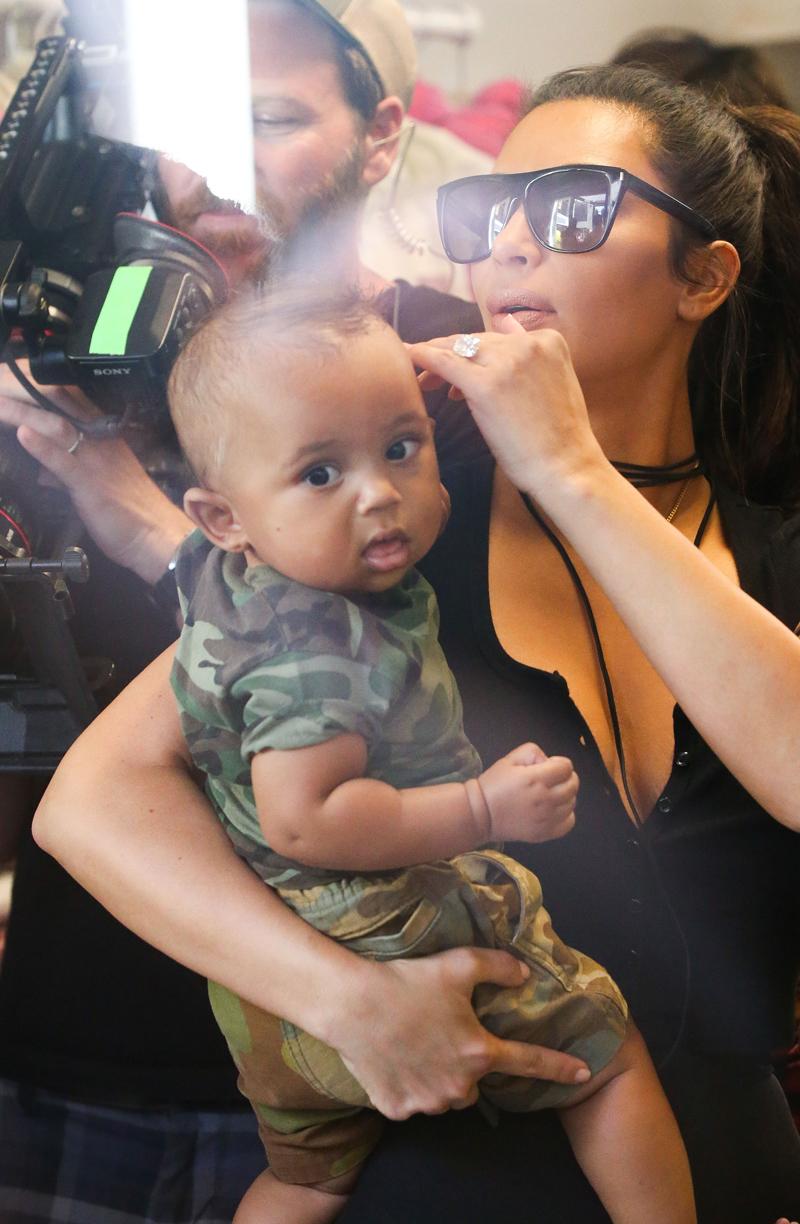 Savvy producer Jenner tried to convince Kanye that she can revisit the idea when they get older, but West was not having it. "He's still against the idea but Kris thinks she'll be able to change his mind," the source said.