PHOTOS
Karrueche Tran And Chris Brown Tricked Into Nightclub Meetup, Friends Mislead Singer With Reconciliation Claims: Report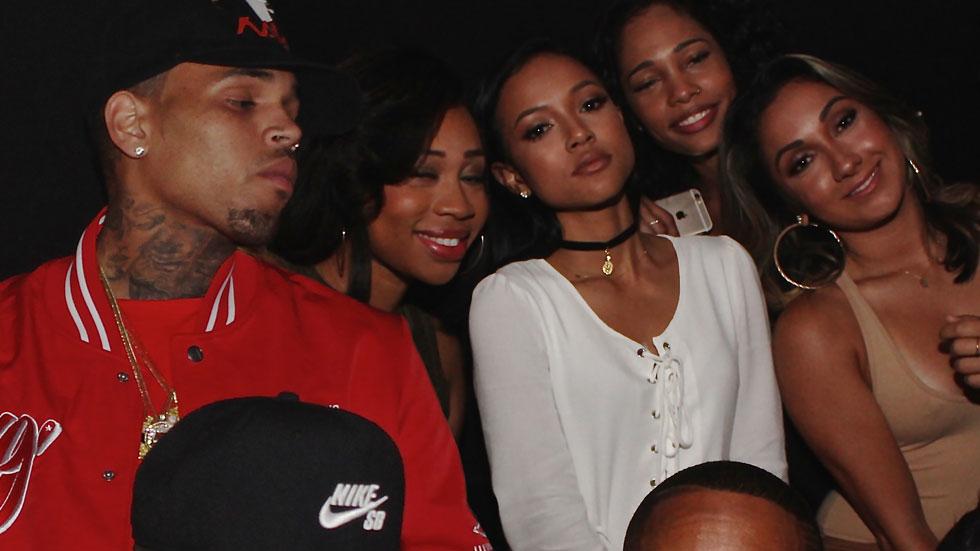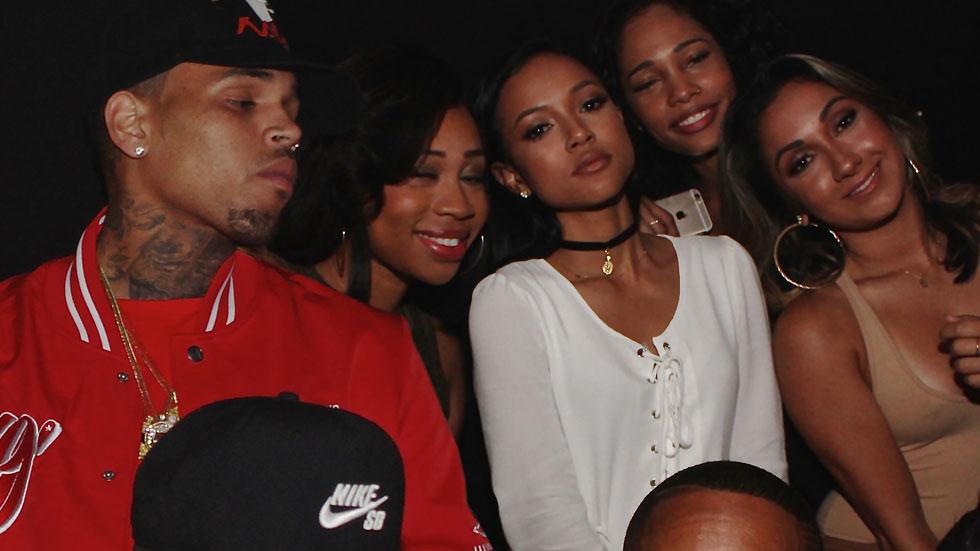 Chris Brown raised eyebrows last week when he was photographed following his ex-girlfriend Karrueche Tran out of a Los Angeles, California, club and eventually forcing his way into the model's waiting SUV.
Article continues below advertisement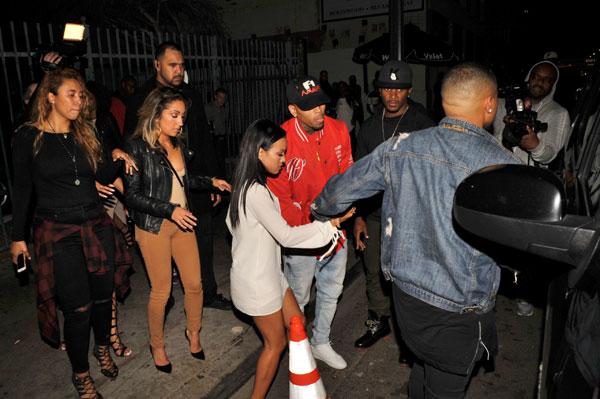 The awkward run-in between the two ultimately led to a late-night argument between the exes and Brown reportedly having the cops called on him while he stood outside Tran's home. But according to new reports on the incident, the entire situation may have been avoided if Brown hadn't been encouraged by a few of the exes' mututal friends to attempt to meet up with Tran.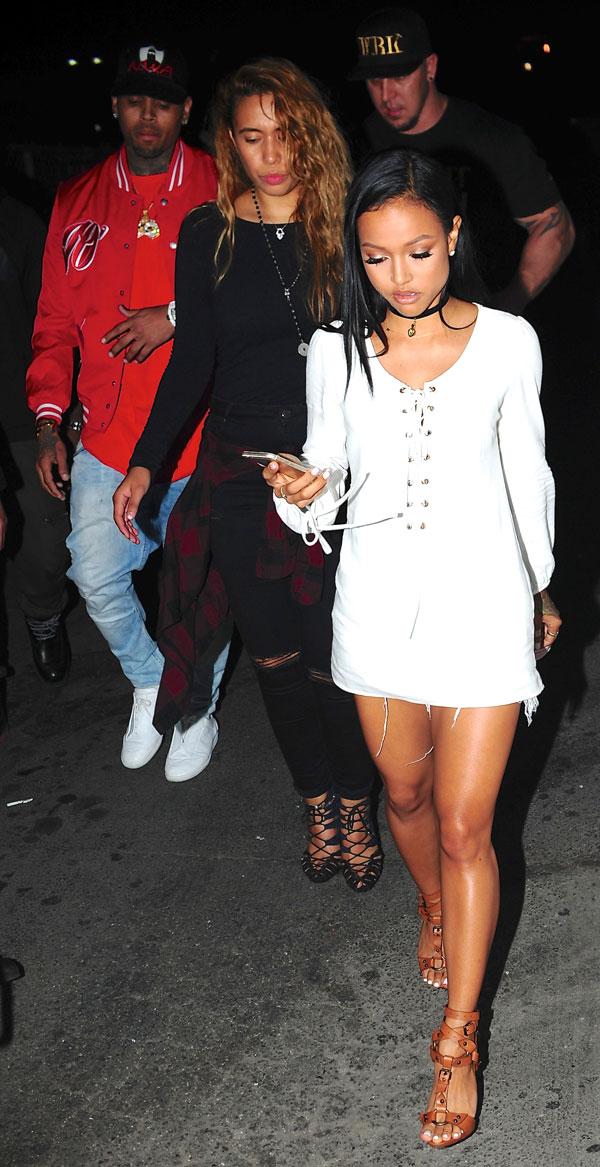 According to earlier reports, Brown made his way to Playhouse nightclub in Hollywood on the night of June 4 after learning that Tran was at a party at the venue being hosted by her bestie Christina Milian. Once he arrived at the hot spot, Brown allegedly scored a table next to Tran's and attempted to speak with her. But Tran became upset that he was at the party and quickly left.
Article continues below advertisement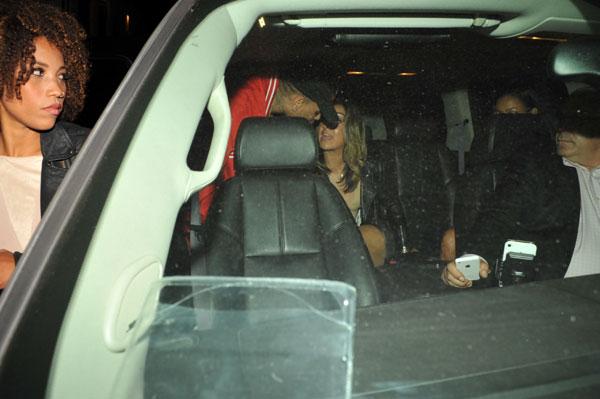 But her exit wasn't enough to stop Brown, who then followed Tran out of the club and into her vehicle, making for some cringe-worthy pictures and videos that had people buzzing the next morning.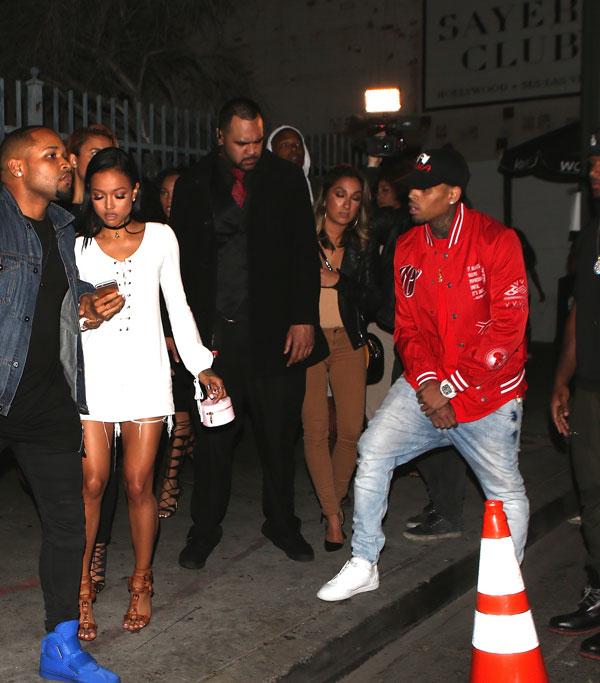 Article continues below advertisement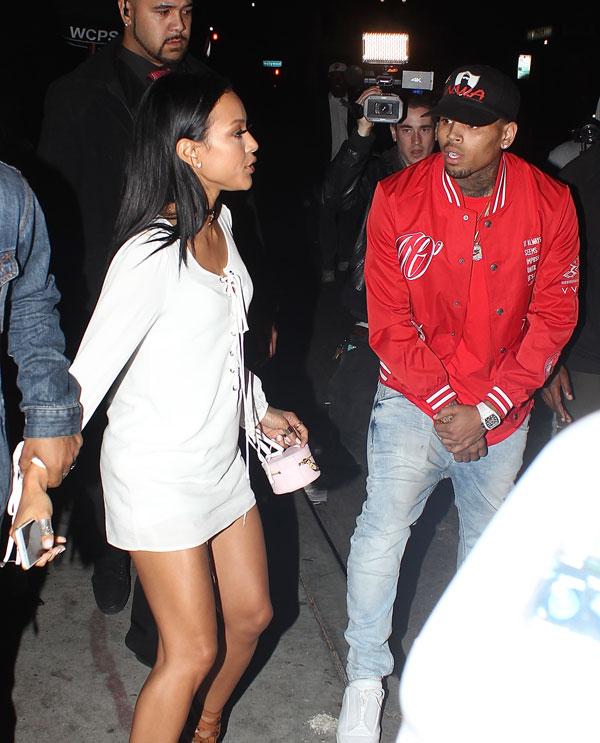 The reports claim that the friends made up the story, and Karrueche never mentioned wanting to give their relationship another try, resulting in her leaving the club following Brown's arrival. Sources also claim that after the incident, Kae and Breezy discovered the truth about their friends misleading them and have since removed those individuals from their social circles.