PHOTOS
Feeling Like Himself Again: Kevin Hart Heckles BFF Dwayne 'The Rock' Johnson During Press Conference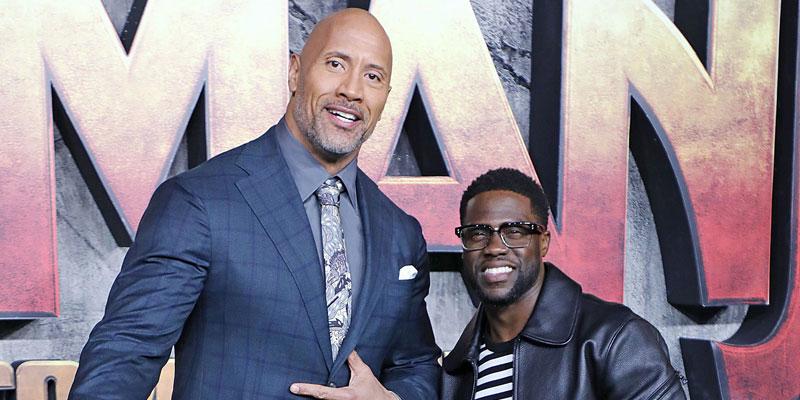 Kevin Hart is starting to feel like himself again, and Dwayne "The Rock" Johnson knows it! During a press conference on November 20 for their upcoming film, Jumanji: The Next Level, the actors participated in some playful banter. Kevin, 40, and Dwayne, 47, staged a friendly competition in Cabo San Lucas, where they recorded shoutouts to their fans simultaneously. Less than three months ago, the Get Hard actor was involved in a serious car accident, and is well on the road to recovery.
Article continues below advertisement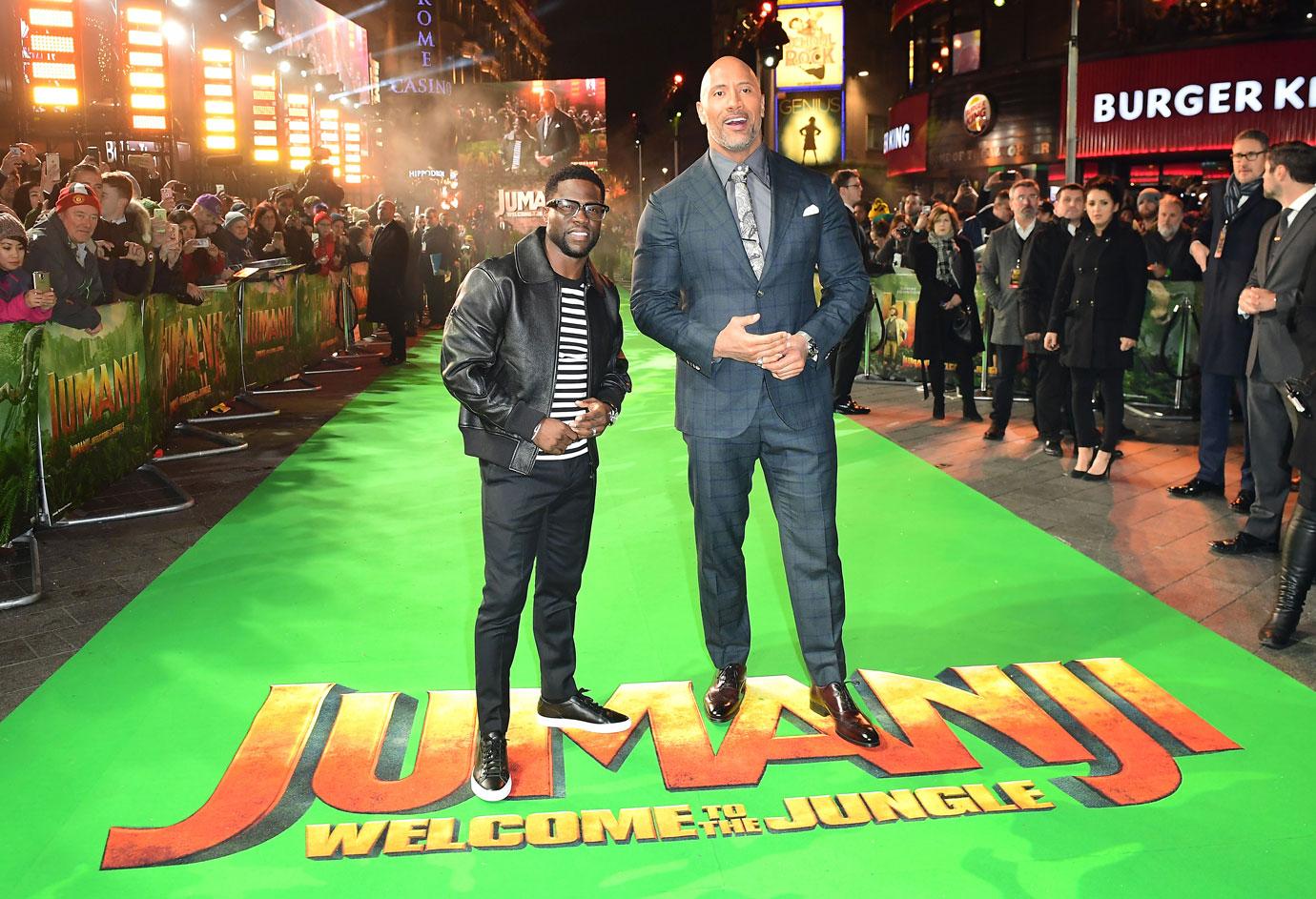 The banter and subsequent antics played out over two Instagram videos. "You're pissing me off," The Rock shouted at one point. "Stop it! Stop it man," Kevin snapped back at his costar. "Hey! Hey! Get your muscle back out of my goddamn frame. Get out of my frame!"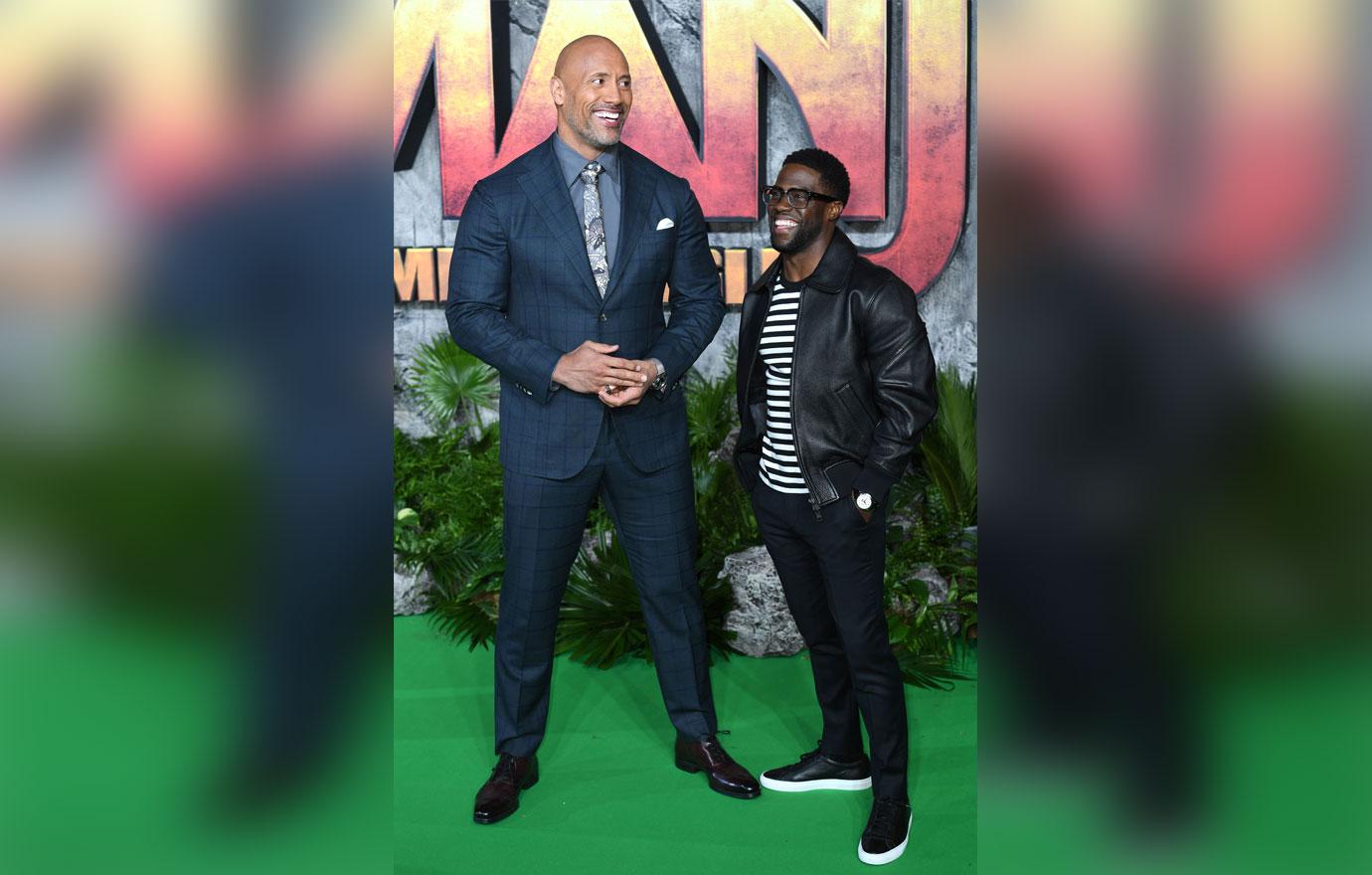 In the background of the playful argument, their Jumanji costars Danny Glover and Danny DeVito sat and chimed in for some extra laughs. "It. Never. Ends," Dwayne captioned his Instagram post of the video.
Article continues below advertisement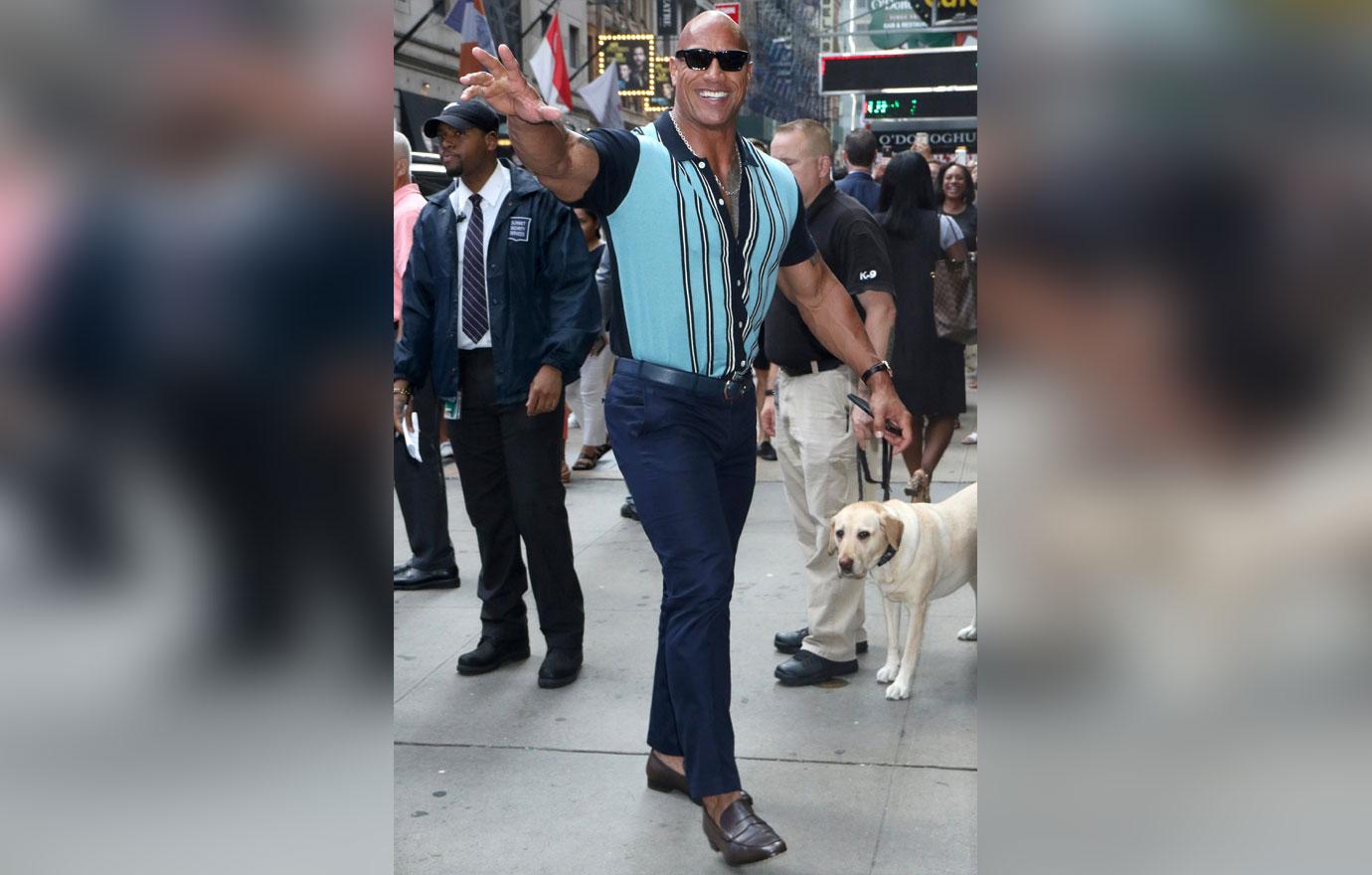 The first press conference of many for Jumanji: The Next Level comes less than three months after the Night School actor was involved in a horrifying car crash on September 1. Kevin's car veered off the road and ended up in a ditch on Mulholland Drive in Los Angeles.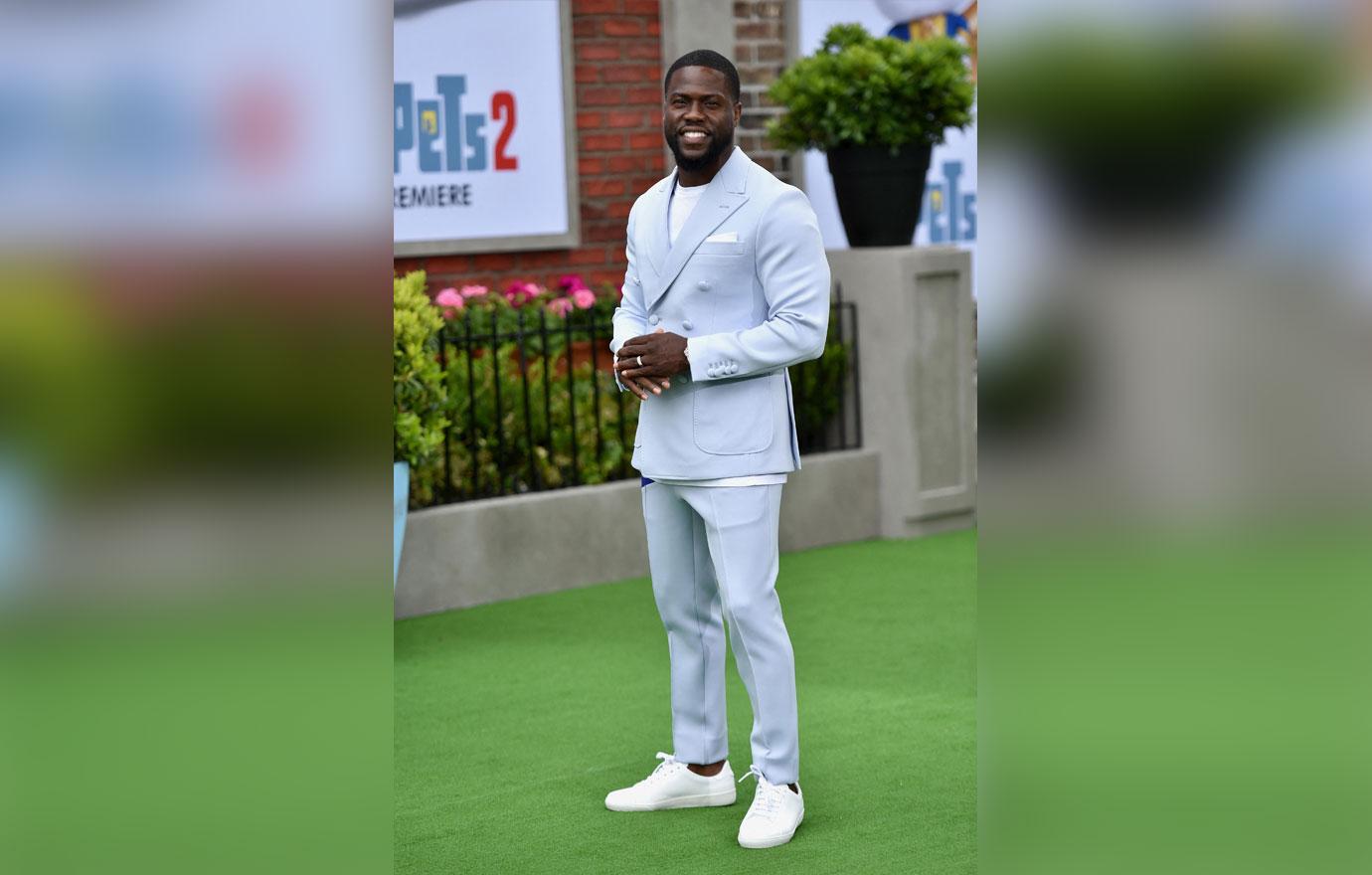 The comedian was released from the hospital on September 11 after suffering three serious spinal fractures (two in the upper spine, one on the lower spine) that required immediate surgery. Doctors expect Kevin to make a full recovery. However, it will involve months of grueling rehab and physical therapy.
Article continues below advertisement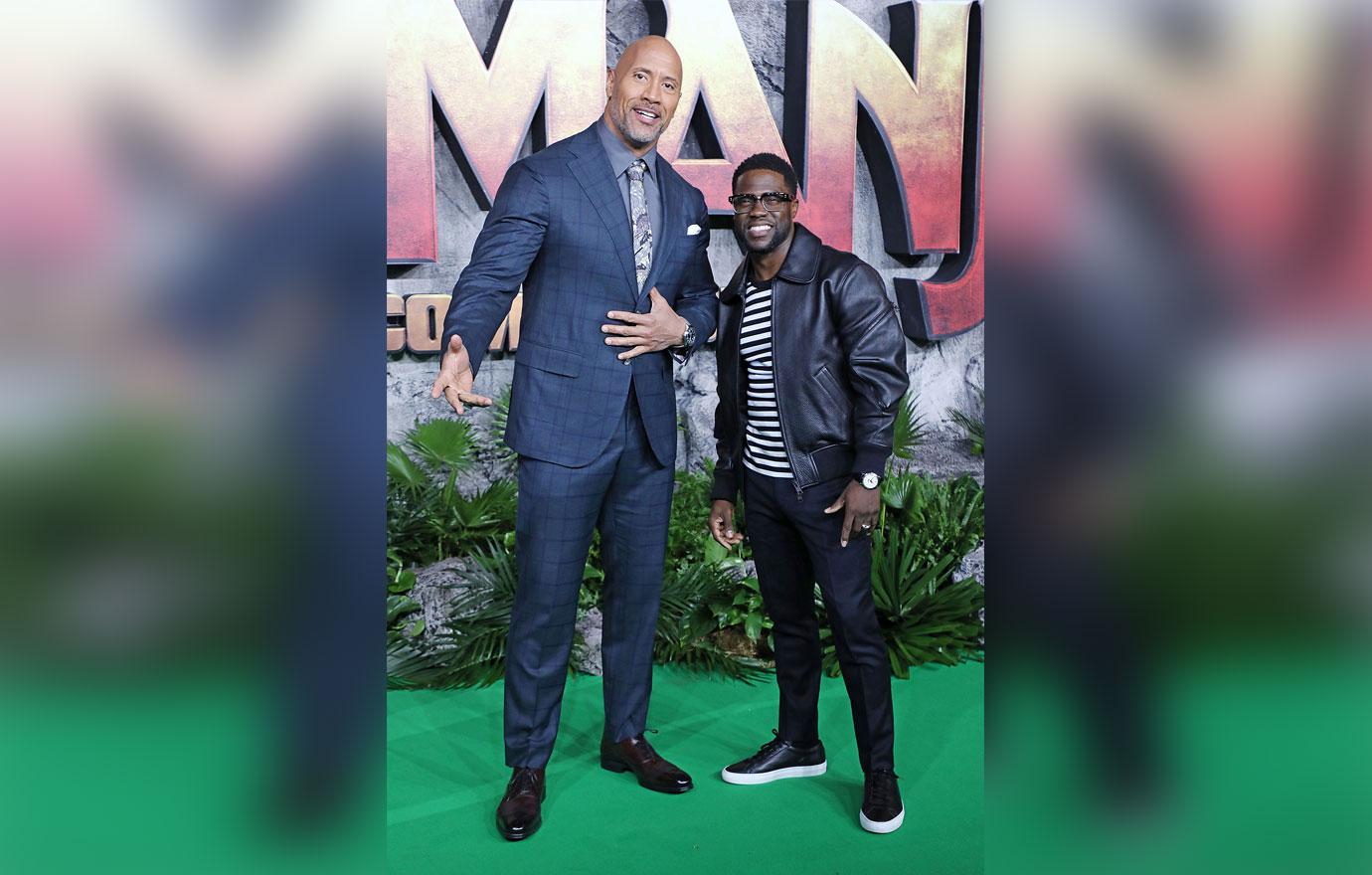 With his doctor's approval, Kevin returned to work in early October to help his Jumanji costars with a marketing campaign. A source to E! News reported that the comedian was in good spirits, and was reportedly mobile, and able to get around on his own.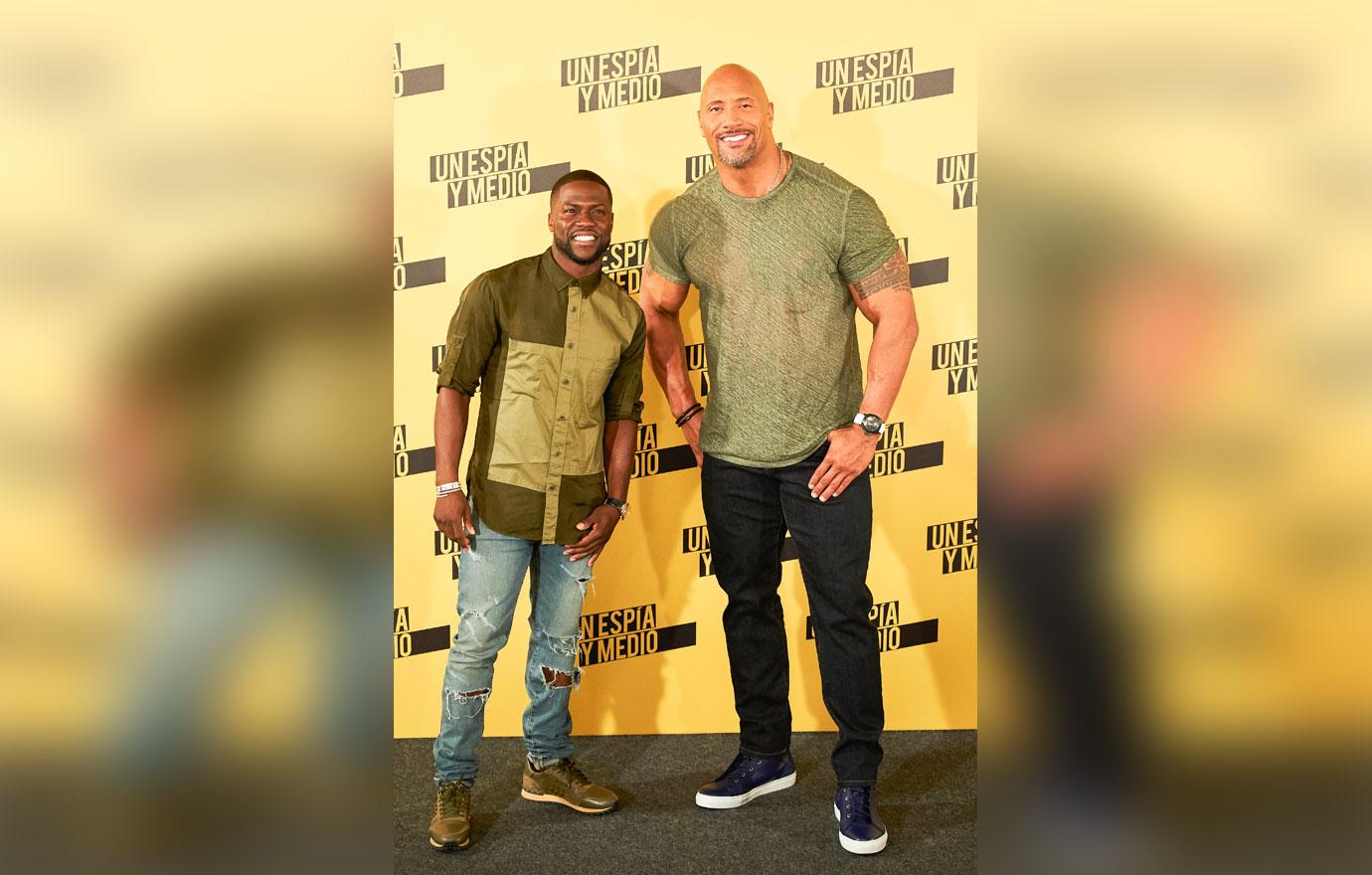 Throughout everything, the Get Smart actor has stood by his best friend's side. "l love the guy. He's one of my best friends," The Rock said on The Kelly Clarkson Show in September. "Thank God, it could've been a lot worse. He's a lucky man."
Article continues below advertisement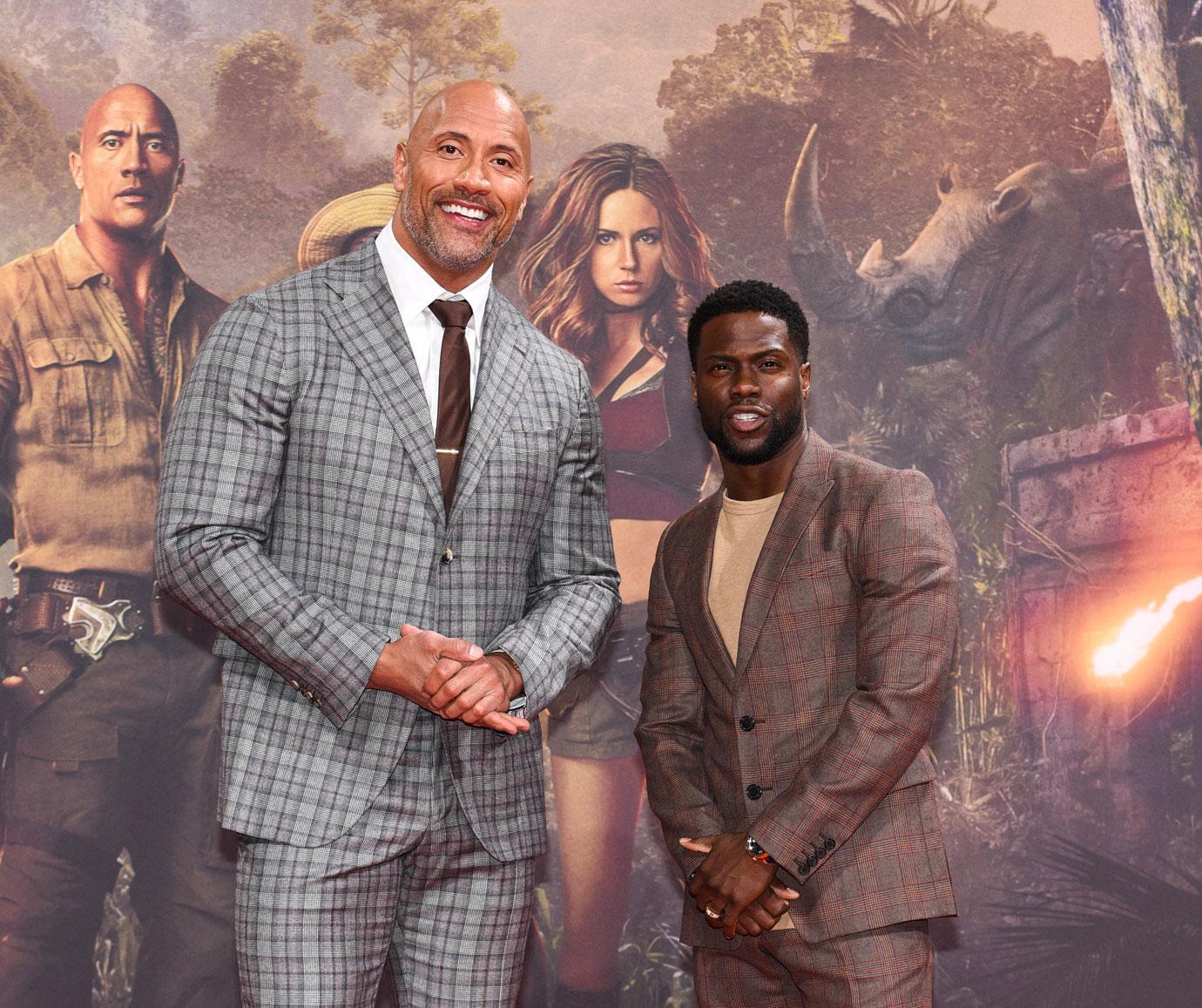 In another recent chapter of their bromance, Kevin trolled Dwayne with his epic Halloween costume in October. The Ride Along actor dressed up as The Rock in his iconic turtleneck, gold chain, and fanny pack outfit. "This s**t makes me laugh," he captioned his Instagram post.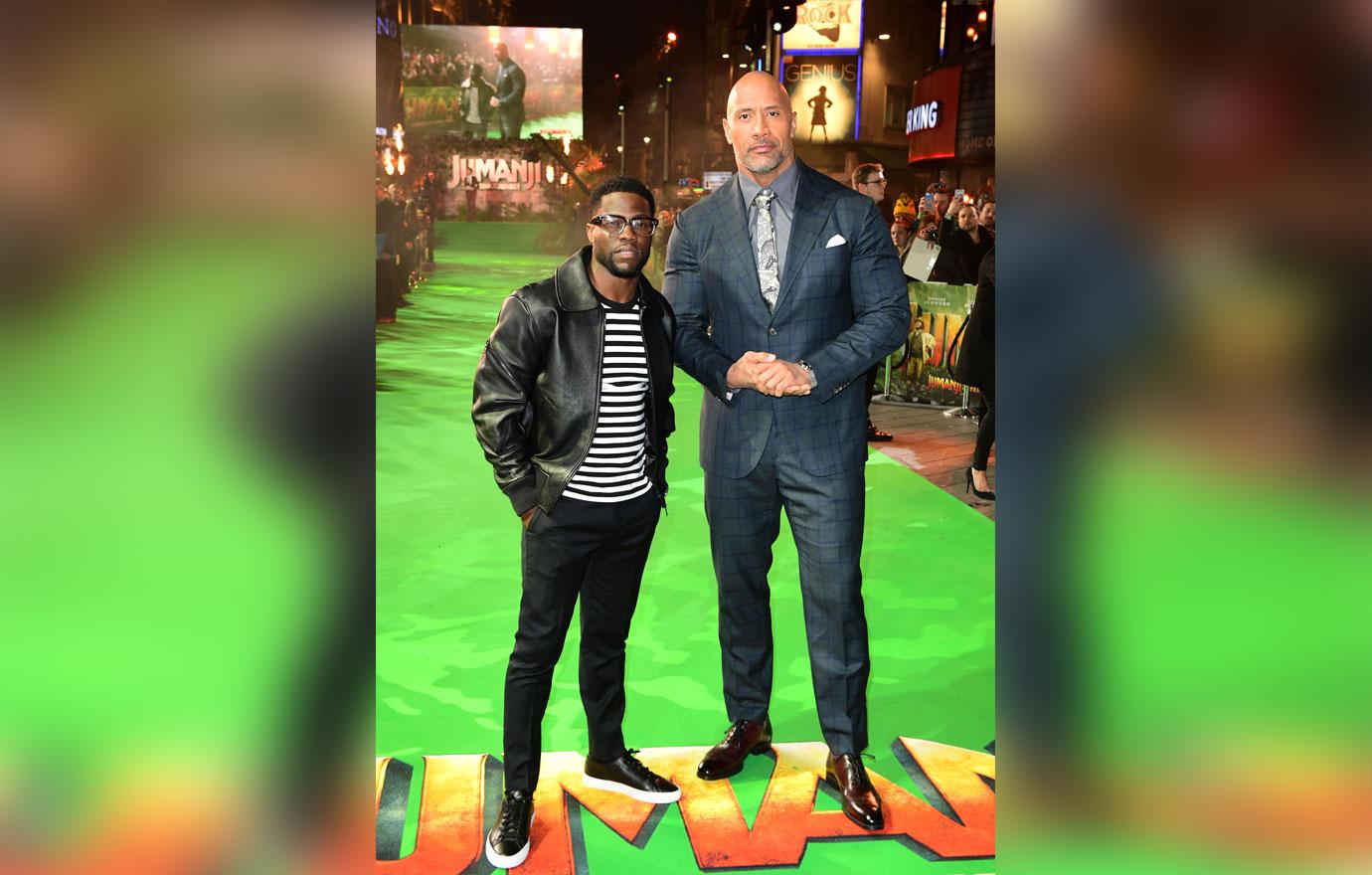 Jumanji: The Next Level is slated to hit theaters on Friday, December 13.