PHOTOS
Kim Kardashian Finally Admits She's Competing For Instagram Followers With Sister Kylie Jenner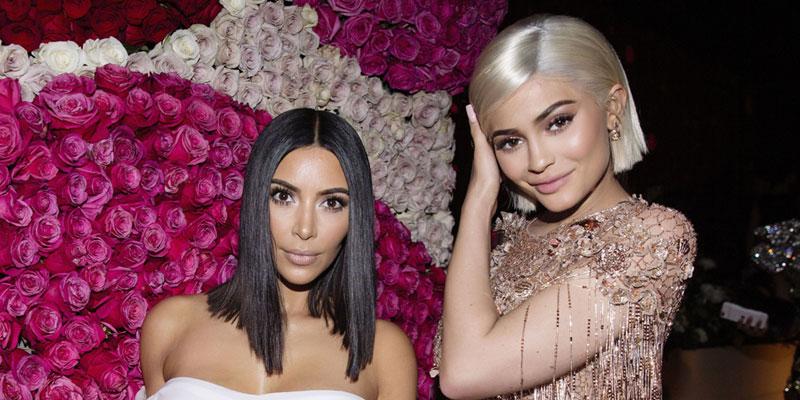 Kim Kardashian openly admitted what has long been rumored ... that she is competing with sister Kylie Jenner for Instagram followers! The siblings filmed a new YouTube makeup tutorial together on Tuesday, January 21 and Kim confessed that she's aiming to surpass Kylie's 158 million follower count.
Article continues below advertisement
Kylie accidentally pulled out one of Kim's fake eyelashes during the tutorial, and they agreed that the KKW Beauty founder could make a wish on the fallen lash. After Kylie handed the lash to an assistant as a keepsake, Kim revealed the wish she made. "I just wished I would beat you in Instagram again. Now my wish won't come true," she said.
Article continues below advertisement
"Kim is really insecure that Kylie's follower count is always rising. She always wants to be on top; she's really competitive," a source told RadarOnline.com. An insider told the outlet that at least 20 percent of Kim's followers are fake profiles, which could explain why engagement is lower on her posts. Kylie currently boasts 158 million followers, while Kim drags behind with 157 million followers.
The source added, "Kylie gets three-to-four times more likes/comments than Kim. It's really killing Kim's ego. That's why Kim is going on a media tour right now; she's trying to encourage Instagram to remove the like count so she doesn't look less popular than Kylie."
Article continues below advertisement
In July, Kylie was crowned the highest paid star on Instagram on the 2019 Instagram Rich List. The list is compiled yearly by Hopper HQ, a company that analyzes data and metrics to determine how much a celebrity can charge for an individual post. Kylie was estimated to be able to charge up to $1,266,000 per post on average, whereas Kim came in fourth and could command an estimated $910,000 per post. Other celebs that still made the list but came in behind Kylie include Beyonce Knowles, Justin Bieber, Ariana Grande, and Selena Gomez.
It comes as a slight surprise that Kim cares so much about keeping up with Kylie with all the other things she has going on. She's currently running her business empire while raising four kids and attending law school. Fans will get a glimpse into her prison reform efforts in the upcoming documentary Kim Kardashian: The Justice Project.
Article continues below advertisement
What do you think of Kim admitting that she's competing with Kylie? Sound off in the comments below!