PHOTOS
Kim Kardashian, Ellen DeGeneres, And More Stars Demand Action In Wake Of Florida School Shooting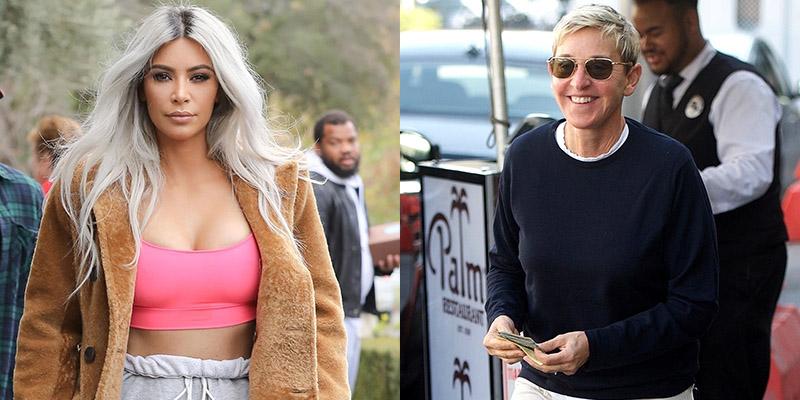 After 17 students and teachers were shot dead at Marjory Stoneman Douglas High School in Parkland, Florida, on Wednesday, by a former student armed with an AR-15 and "multiple magazines" of ammunition, celebrities like Kim Kardashian and Ellen Degeneres decided enough is enough. Thoughts and prayers will no longer cut it, according to these stars. Click through to see which celebs are demanding Congress take action now.
Article continues below advertisement
"We owe it to our children and our teachers to keep them safe while at school," Kim tweeted after the massacre, which was the 18th school shooting in the United States so far in 2018. "Prayers won't do this: action will. Congress, please do your job and protect Americans from senseless gun violence."
"No words, no actions, no laws are enough until we end this epidemic of school shootings in our country," Ellen wrote. "My heart is with the students and parents of Marjory Stoneman Douglas High School."
Article continues below advertisement
Reese Witherspoon tweeted, "Heartbroken over the news of another school shooting. This is the 18th in 45 days of 2018. Students & teachers shouldn't have to fear for their safety. We must do more to prevent these senseless acts of gun violence. My heart is w/ the people in Parkland, FL. Enough is enough."
Mark Ruffalo demanded more than just prayers in the wake of the shooting. "Prayers without accordant action are silent lies told to oneself, heard by no God, amounting to nothing," he tweeted. "Action is the language of truth, the prayers of the Saints."
Article continues below advertisement
Chelsea Handler called out the National Rifle Association for fighting to keep weapons like AR-15s and bump stocks, which convert regular firearms into semi-automatic weapons, on the market. "We have to elect candidates that are not funded by the NRA in November," she tweeted. "We have an opportunity to elect candidates who won't allow kids to go to school and get shot. It is disgusting how many times this has happened and Republicans do nothing. You all have blood on your hands."
Broadway star and Pitch Perfect actor Ben Platt also expressed his frustration with Congress for not taking real action on gun control, when the United States has seen 30 mass shootings in 2018 so far. "I'm an actor with limited political knowledge. There are things I don't understand," he admitted. "But I've been trying to imagine being a representative or senator watching kids getting shot in school every day only in the US, then choosing to focus my immediate daily efforts on anything else."
Article continues below advertisement
Elizabeth Banks demanded policy and change in lieu of thoughts and prayers. "Sending my love to Parkland," she wrote.
What do you think about these stars using their platforms to demand Congress take action regarding gun control in the United States? Let us know your thoughts in the comments.