PHOTOS
Kim Zolciak Reveals She's Finally 'Free Of Pain' After Undergoing Cosmetic Procedure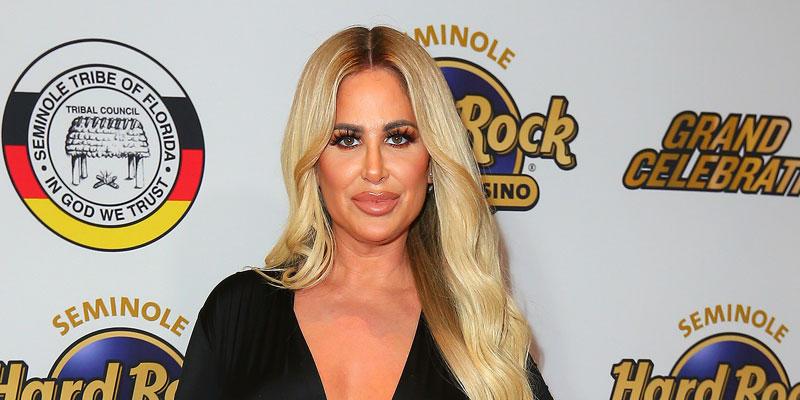 Don't Be Tardy star Kim Zolciak took to Instagram Stories on Friday, January 31 to rave about being "free of pain" after undergoing a cosmetic procedure. The reality star explained that a quick trip to her doctor left her feeling better than she has in years, and went into detail about what they did to alleviate her symptoms.
Article continues below advertisement
"Dr. Kassabian is the king. He gave me Botox right here," she began, pointing to her neck. "And I have always had very tight ... like a very tight neck, and I'm always trying to stretch it and it gives me migraines, and I feel free for the first time since, I think, KJ's delivery to be honest," she continued.
In a later video, Kim divulged that her neck wasn't the only place on her body that got treatment.
Article continues below advertisement
"You guys, Dr. Kassabian did my neck, my temples, my mastoid? No it's not my mastoid — ugh I can't think of it — anyways right here in my jaw because I have TMJ, and he did the back of my neck. You guys, I haven't felt this free of pain in so many years. This is something that I'm used to and that I deal with, and some days are worse than others because I do clench. I don't grind, but I do clench, and I'm just flabbergasted. He did it yesterday afternoon and last night I realized like, holy s**t, I feel like a new person," she added.
Kim has always been open about her various cosmetic procedures. She documented her varicose vein removal on Snapchat in April 2019, and she gifted herself a breast reduction surgery for her 40th birthday in September 2018. She has also spoken in the past about undergoing a tummy tuck.
Article continues below advertisement
Kim's daughter Brielle Biermann recently removed her lip fillers after years of rocking an inflated pout. "Dissolved my lips yesterday … gonna look like 18-year-old Brielle again soon. 2020 new year new me!" Brielle wrote on Instagram Stories at the beginning of January.
Brielle confessed that she was enjoying her new toned down vibe — which includes brunette hair — in an update for fans on January 31. "Brunette Brielle is completely different than blonde Brielle," she captioned a selfie.
Article continues below advertisement
Are you surprised Botox was able to cure Kim's facial pain? Sound off in the comments below!