PHOTOS
'Don't Be Tardy' Star Kim Zolciak Moving Her Family From Atlanta To Arizona — Find Out Why!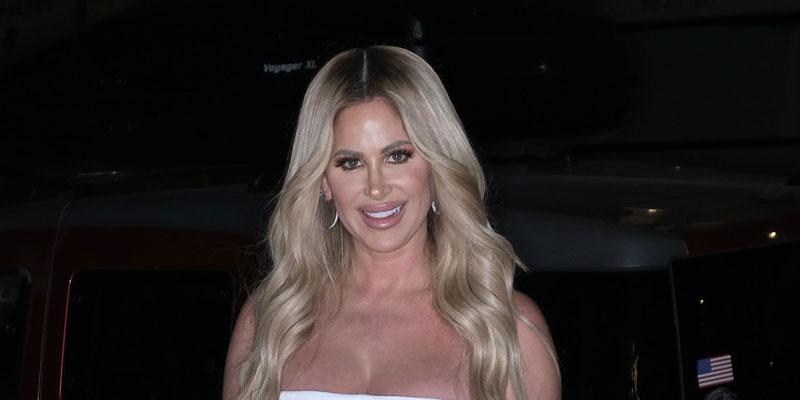 Kim Zolciak is packing up and leaving Atlanta! The Don't Be Tardy star is reportedly relocating her family to Arizona in the spring or summer of 2020. Kim made the decision to move states to be closer to her daughter Ariana Biermann, who recently accepted an offer to attend Arizona State University in the fall.
Article continues below advertisement
"The Biermann family plans on moving over the summer or in the late spring to Arizona. What started out as a joke, and then a potential thought, quickly became serious. Kim is having a lot of trouble with the idea of Ariana going away to college and she feels like nothing is tying her to Atlanta anymore," a source told Hollywood Life.
The source continued, "Ariana is going to go to ASU in the fall and she wants to be close to her. Kim is really ready for a change and she loves it there anyways, so it worked out. It was really hard for her when Brielle Biermann moved and Ariana is so helpful with the kids, too."
Article continues below advertisement
Kim and husband Kroy Biermann are currently looking at real estate to buy and narrowing in on which neighborhood they want to live in. While Arizona will reportedly serve as their home base, they still want to hold on to their home in Atlanta.
"They've been looking at homes in a few different areas and are getting close to buying. They'll probably still have a place in Atlanta, however, Arizona will be their main hub. The details of it all are still being worked out. Kim's excited — the whole family is," the insider revealed.
Article continues below advertisement
Kim and Kroy will start their new life in the state with sons KJ, 8, and Kash, 7, and twins Kaia and Kane, 6. It's unclear if Brielle plans to make the move with the rest of her family.
Kim told OKMagazine.com in February 2019 that she'd love to add a seventh child to her brood. "I always say, you know, like, 'Oh my god I have baby fever.' I love babies. I love being a mom. I swear if Kroy didn't have a vasectomy then I think we probably have six more. I always tell Kroy that if we win the lottery then we're definitely having a seventh because I'll have home staff," she said.
Article continues below advertisement
What do you think of Kim & her family relocating to Arizona? Sound off in the comments below!