PHOTOS
Kristin Cavallari Reveals She Had A Secret Romance With 'The Hills' Cameraman While Pretending To Date Brody Jenner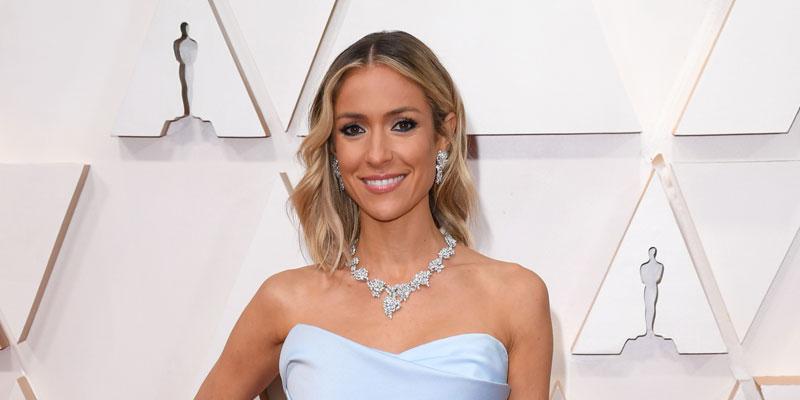 Article continues below advertisement
Kristin, 33, made the confession during a lunch date with former Hills costars Audrina Patridge and Heidi Montag. The conversation began when Audrina asked Kristin if she ever talked to anyone from her Laguna Beach days. "So I talk to both Alexs' and then Stephen, and then I talk to you guys and I talk to Brody," Kristin said. "Oh, you do talk to Brody?" Heidi asked. "I talk to Brody here and there but not a lot, but yeah we've kept in touch for sure," Kristin replied.
Kristin acknowledged that she and Brody did indeed date in their teens, but that their relationship was long over by the time they starred on The Hills. "We dated when I was 18 and then when we came on The Hills we didn't actually date obviously, and we were able to just be friends and hang out. So yeah, we've kept in touch a little bit," she detailed.
Article continues below advertisement
The Uncommon James founder then dropped the bombshell that she had a secret fling with The Hills cameraman. "Do you remember when I dated Miguel the cameraman on The Hills?" Kristin asked Heidi and Audrina. "No! I didn't even know this," Heidi said. "We dated for a few months and nobody knew. I was dating Brody on the show — and meanwhile Miguel's filming it — but we went to Canada and paparazzi got us at the airport a week before we wrapped the show. That's how we got caught," Kristin revealed.
MORE ON:
Kristin Cavallari
"I dated a cameraman. Yeah, um sure did. Nobody knew because I'm a professional and we kept it under wraps, but it was fun and I don't have a lot to say," Kristin said in a confessional.
Article continues below advertisement
Kristin and husband Jay Cutler first started dating in August 2010 and got engaged in April 2011. Kristin called off the wedding three months later, but they eventually reconciled in November 2011. They tied the knot in Nashville on June 8, 2013 and have since welcomed three children together. Son Camden Jack was born on August 8, 2012. Their second son Jaxon Wyatt was born on May 7, 2014, and their daughter Saylor James was born on November 23, 2015.
The jewelry designer explained her reasoning for their brief breakup in March 2019. "We split because we got engaged really fast. We got engaged after eight months. I was 23 when I met him and I knew that I wanted to marry Jay, but some things needed to change. The only way he was going to see how serious I was was if I ended it. I knew in my heart that it wasn't really the end but I just had to do it. It was one of the best decisions I ever made," she said.
Article continues below advertisement
Did you know about Kristin's secret romance with the cameraman? Sound off in the comments below!