PHOTOS
Kylie Jenner Slammed For Letting Daughter Stormi Wear Giant Hoop Earrings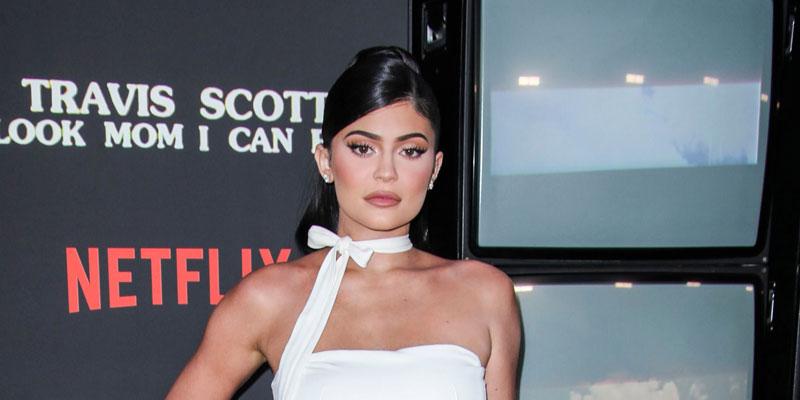 Kylie Jenner shared an adorable photo of daughter Stormi wearing giant hoop earrings on Instagram on Tuesday, February 18, but fans were quick to slam her for allowing her little girl to don what they perceived to be a dangerous accessory for a toddler.
Article continues below advertisement
"Go best friend," Kylie, 22, captioned the photo of Stormi wearing personalized gold hoops while staring at her reflection in the car door. "Don't you think she's too young to wear those?" one fan wrote in the comments section of the post. "They could get caught on stuff," another person added. "She's a toddler she's gonna yank it right out," a third person noted.
Article continues below advertisement
However, several fans stood up for the LipKit mogul. "Maybe she just wore them for the pictures?" one person pointed out. "Everyone needs to chill. She's her mom, she knows best and wouldn't do anything to hurt her own baby," someone else said.
The young billionaire recently opened up about her desire to protect Stormi from internet trolls. "I think about it a lot because the world is just so crazy now. Exposing her to all of the negativity that comes with the Internet, I think about that too. I'm just trying my best, even though she's still little, to remind her how blessed we are and that this isn't normal, the way we live. It's just our life," Kylie told Harper's Bazaar.
Article continues below advertisement
In the same interview, the Keeping Up with the Kardashians star gushed about coparenting with ex Travis Scott. "We have such a great relationship. We're like best friends. We both love Stormi and want what's best for her. We stay connected and coordinated. I think about my parents in situations with Stormi, what they would do. They were very hands-on with me, and I want the same for Stormi," she explained.
Article continues below advertisement
"Kylie and Travis are spending more and more time together. They are very happy. It seems too early to say that they are officially back together, though. Kylie doesn't want the pressure to announce that they are back together until there is more of a commitment from Travis. Kylie has done very well without Travis. Her family knows that she will continue to do well, even if things with Travis don't work out. But they are great together. And of course, it's best for Stormi to have both parents around as much as possible," a source told People.
What do you think of Stormi wearing hoop earrings? Sound off in the comments below!