PHOTOS
Lorde Apologizes For Poor Choice Of Words In Whitney Houston Bathtub Post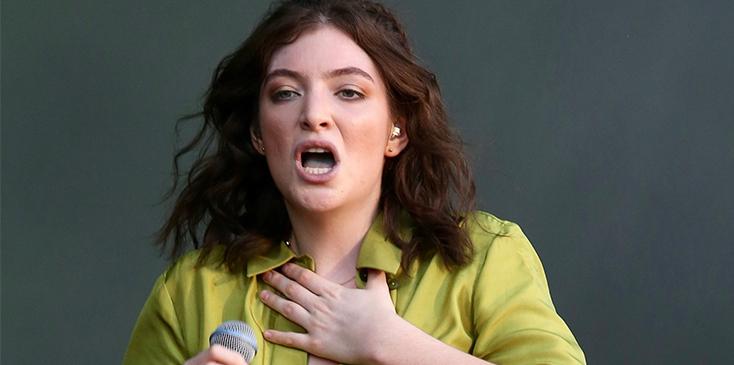 Lorde meant to share a lighthearted post about how much she loves baths, but she ended up accidentally mocking the death of Whitney Houston. After fans called her out, she issued an apology. Click through to read what she had to say.
Article continues below advertisement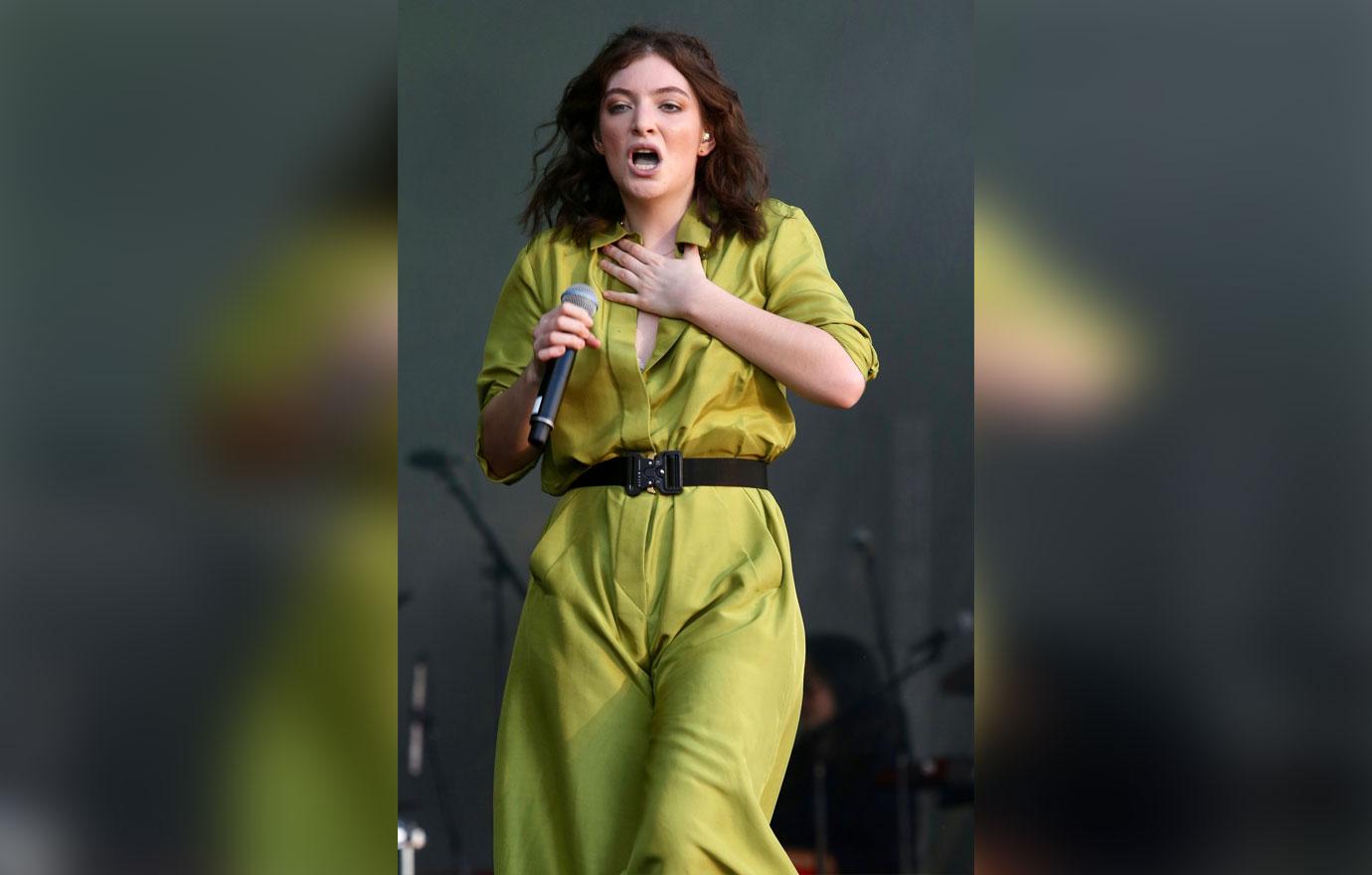 On Thursday night, after wrapping a show in Brooklyn, New York, Lorde posted a photo of a bath and captioned it "And iii will always love you." While she meant she loves taking baths, her followers thought the reference was in poor taste, considering Whitney, who performed "I Will Always Love You," was found dead in a bathtub at the Beverly Hills Hotel in 2012.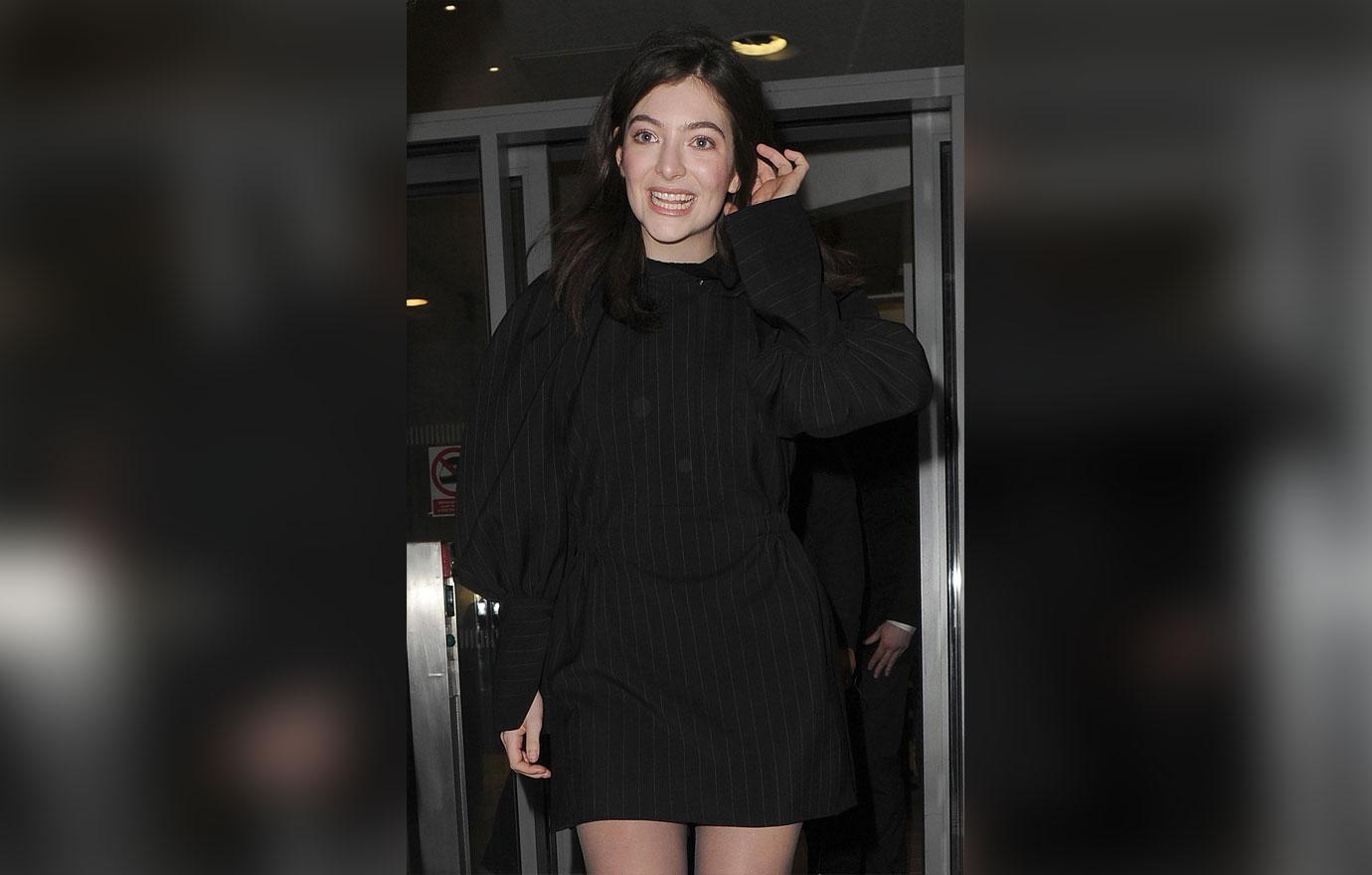 "Oh no gurrrl..." someone commented, along with an emoji of a man with his hand over his face.
Article continues below advertisement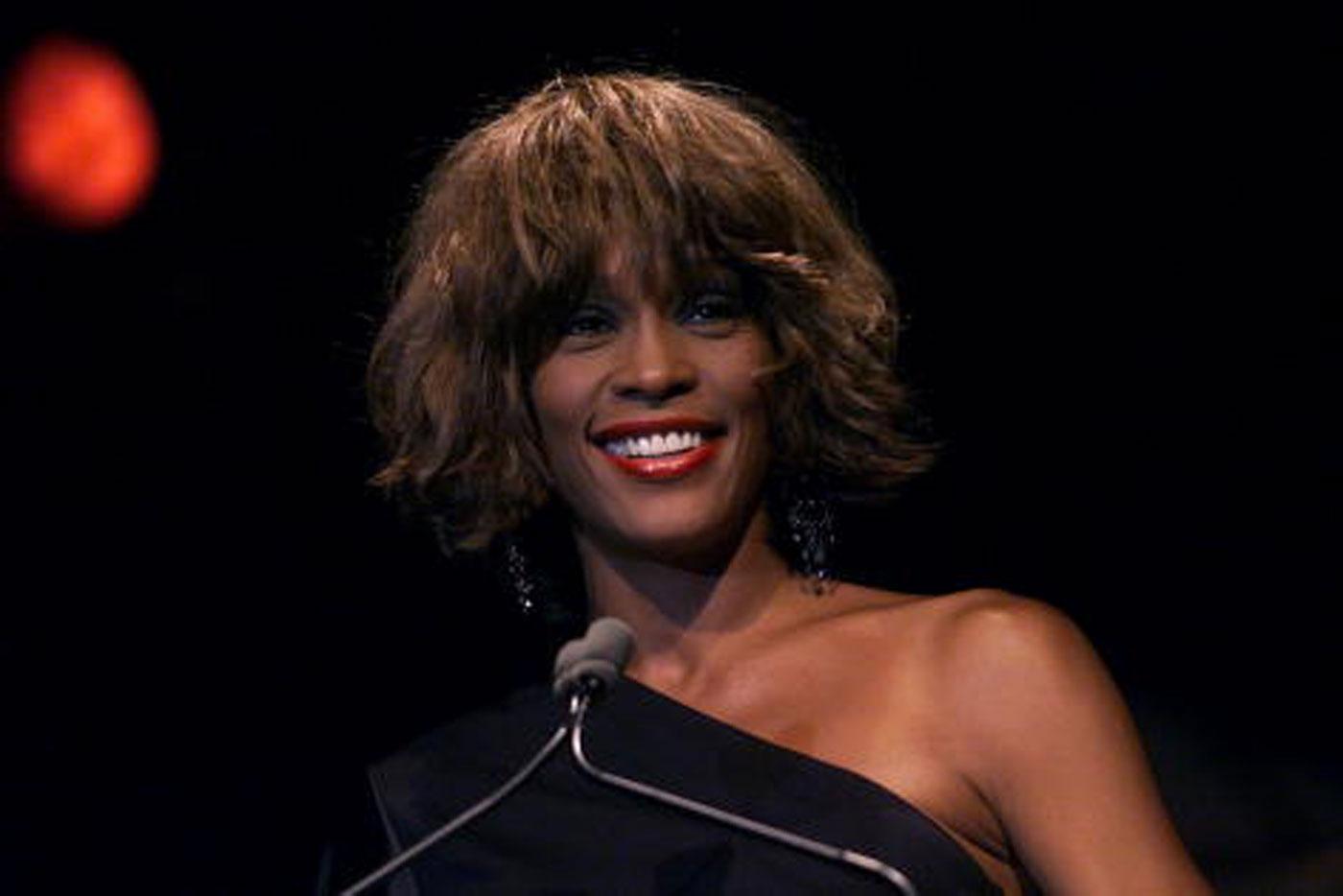 After enough fans accused her of disrespecting Whitney, Lorde took the post down and immediately issued an apology.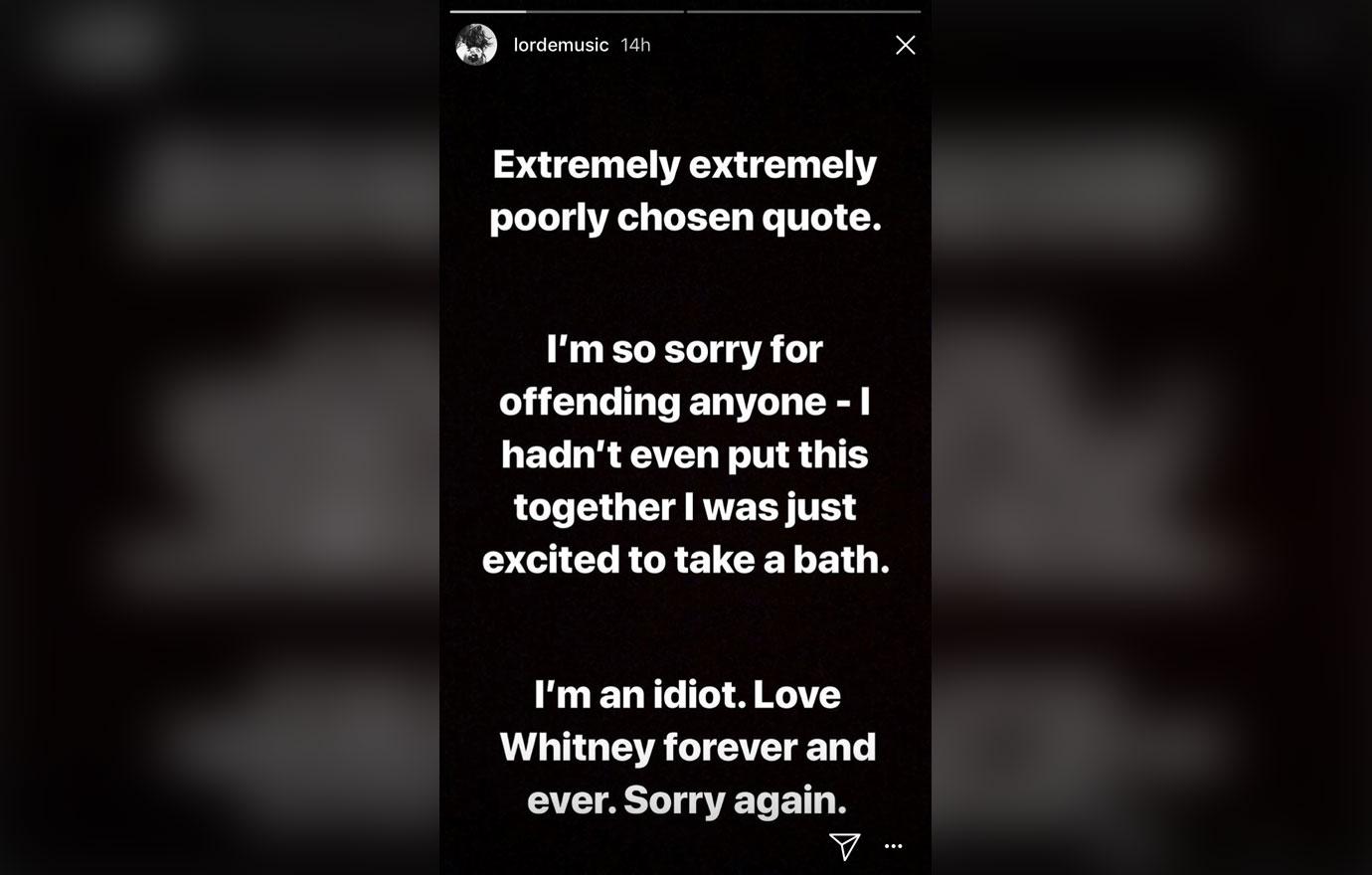 "Extremely extremely poorly chosen quote," she wrote on Instagram Stories. "I'm so sorry for offending anyone — I hadn't even put this together I was just excited to take a bath."
Article continues below advertisement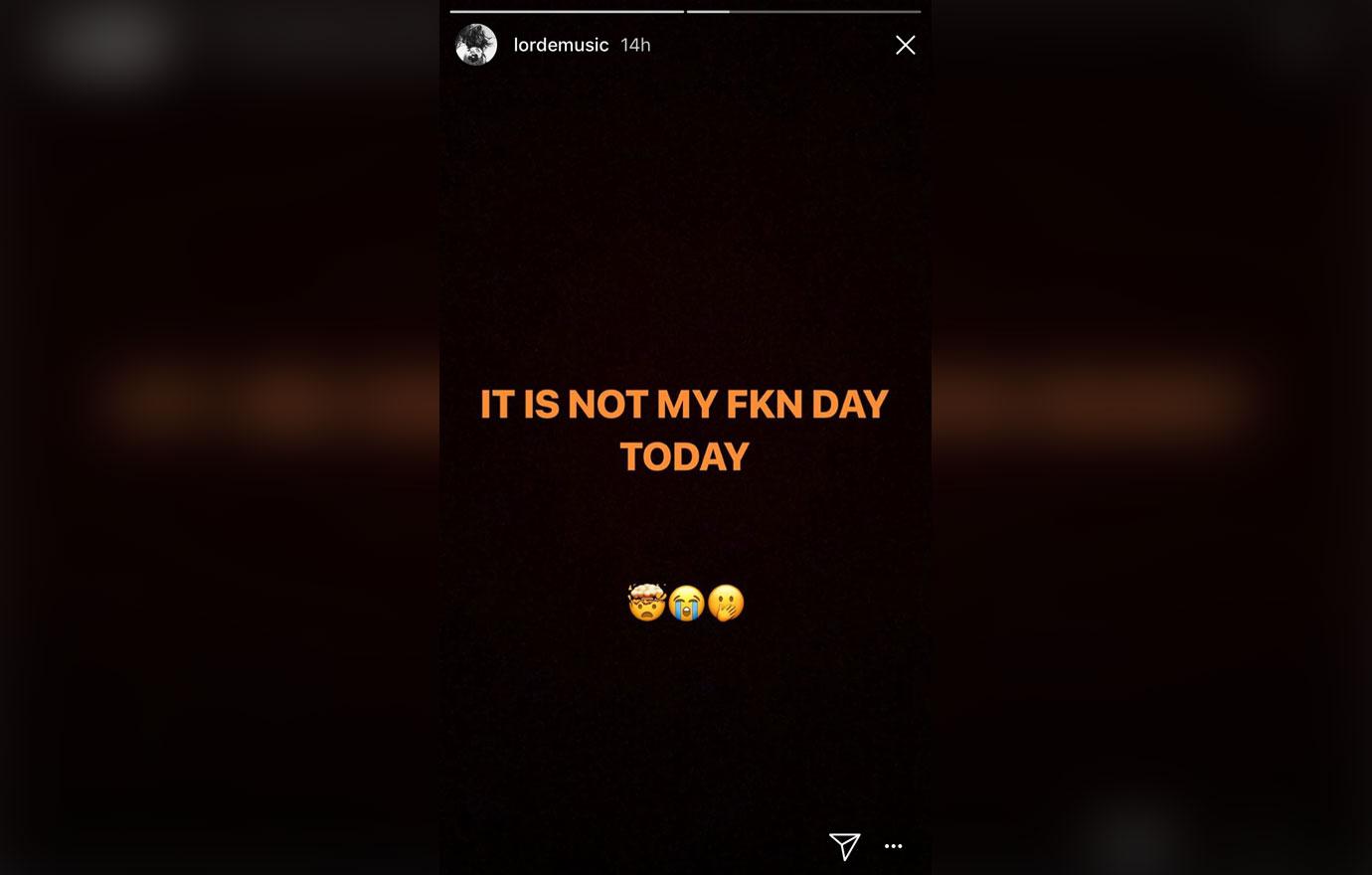 "I'm an idiot," she continued. "Love Whitney forever and ever. Sorry again." When people were still going in on her, telling her she was "canceled," Lorde posted another message. "IT IS NOT MY FKN DAY TODAY," she wrote, along with a head exploding emoji, sobbing emoji, and hand covering mouth emoji.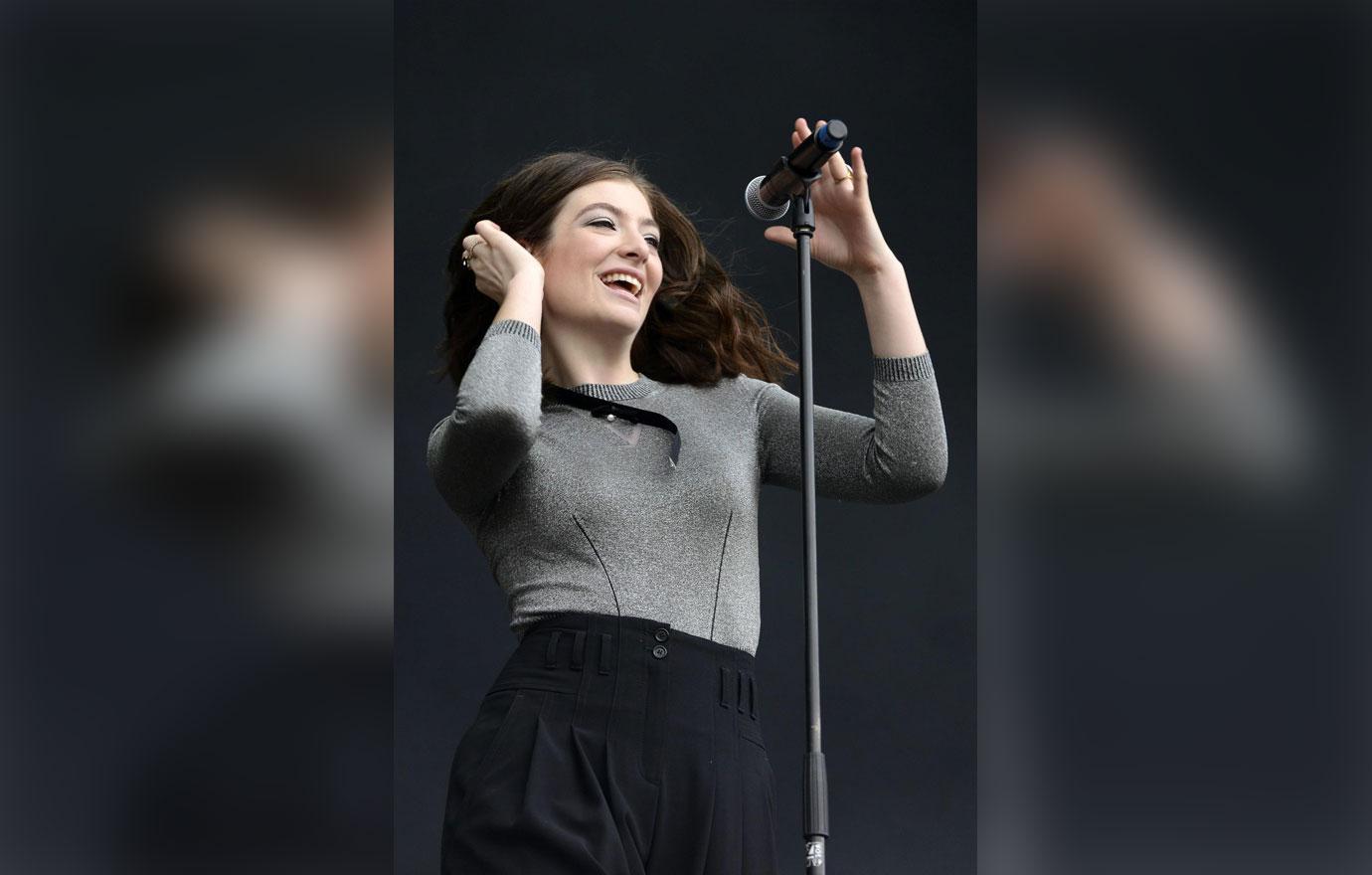 What do you think about Lorde's caption? Was it offensive to Whitney? Let us know in the comments.