PHOTOS
Madonna Shows PDA With Rumored Boyfriend Ahlamalik Williams On 'Healing' Vacation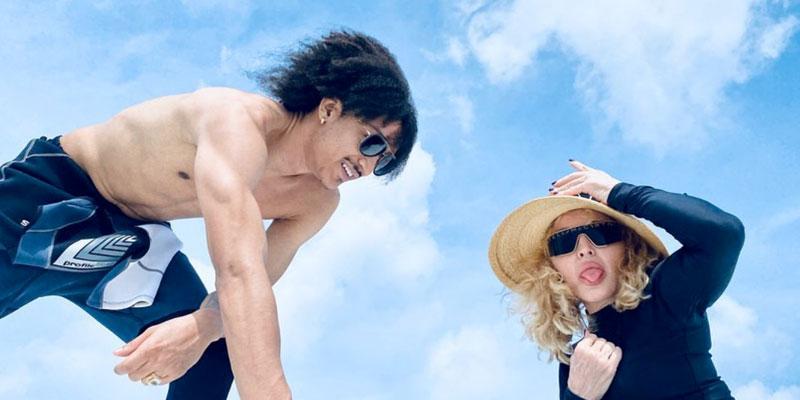 Article continues below advertisement
Madonna, 61, and Ahlamalik, 25, have reportedly been secretly dating for over a year. His father Drue told a media outlet that the Grammy winner and his son are "definitely an item." Drue claimed that he had already met the pop icon and she told him that she loved Ahlamalik "unconditionally." Madonna and Ahlamalik first met back in 2015 when he auditioned to be one of her backup dancers on her Rebel Heart tour.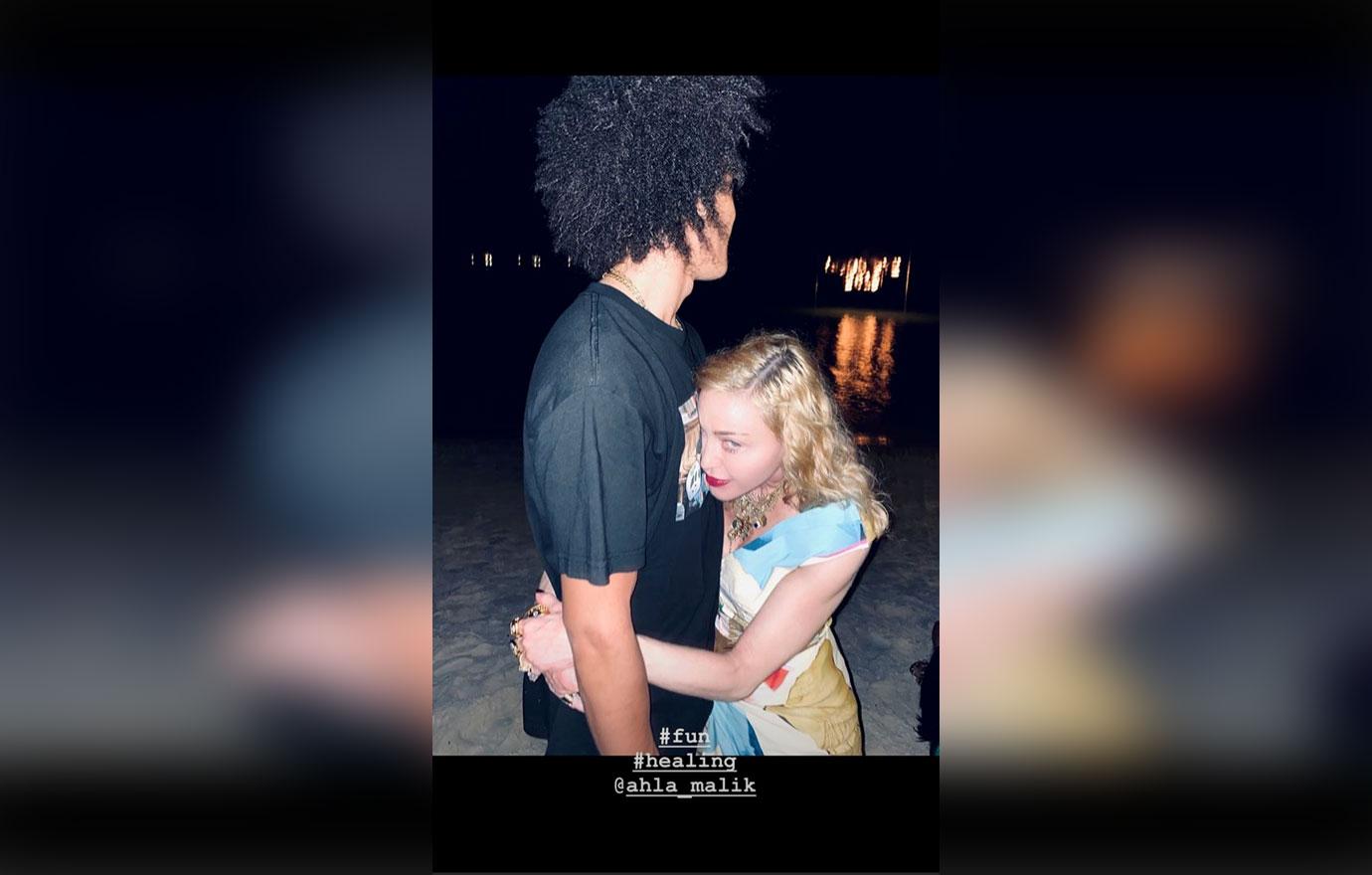 In one snap that Madonna posted from their trip, she hugged Ahlamalik while resting her head on his chest. In another, the two stayed close while biking through the jungle with her son David, 14. She also shared a boomerang video of Ahlamalik jumping off their yacht into the ocean in a wetsuit.
Article continues below advertisement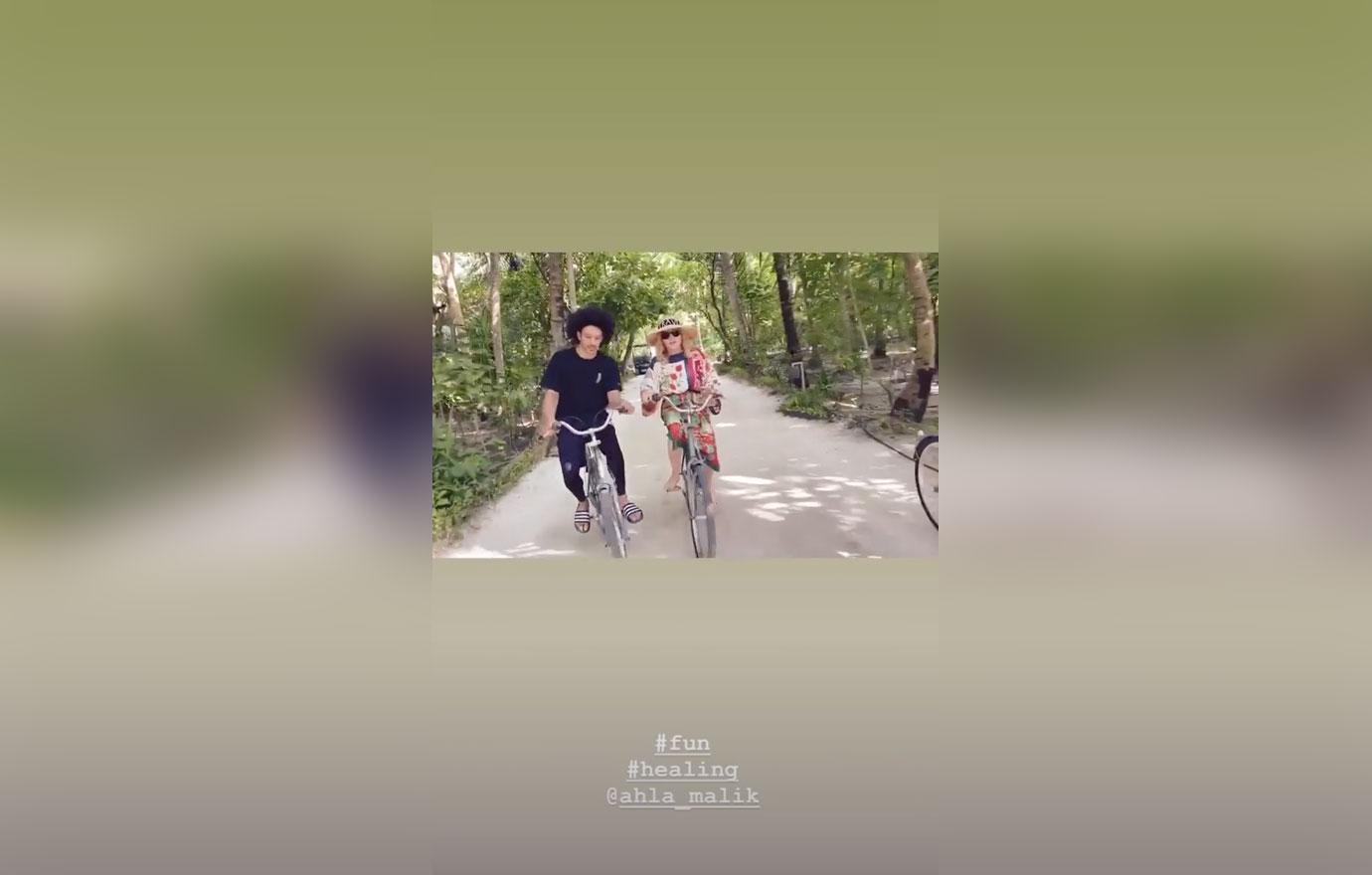 Madonna seems blissfully happy with her rumored new beau, but their romance isn't without its critics. Wendy Williams couldn't help but point out the age difference between the pair during a segment on her show. "He is three years older than her daughter, Lourdes. They're all on the same vacation, and there's old grandma booed up with a 25-year-old. Here's what I feel about stuff like that, because when I go out, I get the side-eye from young boys. But, here's the thing, it's supposed to be a one night stand if that — not a boyfriend," the daytime TV host said.
Madonna has been resting on the orders of a doctor after pressing pause on her tour. "They have made it very clear to me that if l am to continue my tour — I must rest for as long as possible so that I don't inflict further and irreversible damage to my body. I have never let an injury stop me from performing but this time i have to accept that there is no shame in being human and having to press the pause button ... I thank you all for your understanding, love and support," she wrote to her Instagram followers.
Article continues below advertisement
In early December, Madge attempted to combat her health woes by undergoing autohemotherapy. The treatment mixes blood with ozone gas and pumps it back into the patient's body via an intravenous drip.
Madonna has yet to publicly speak about her rumored relationship with Ahlamalik.
Article continues below advertisement
Do you think Madonna & Ahlamalik's rumored relationship will last? Sound off in the comments below!