PHOTOS
Malika Haqq Gets Backlash After Admitting She Has Already Booked Her Post-Pregnancy Plastic Surgery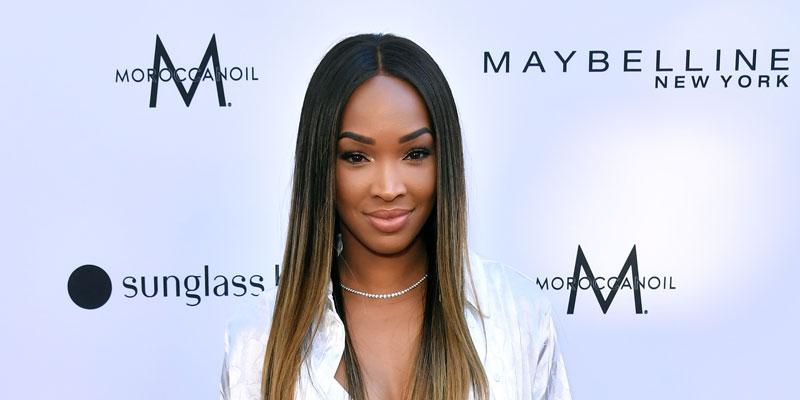 Malika Haqq hasn't even given birth, but she has already booked her post-pregnancy plastic surgery. The reality star shared a photo of herself with her doctor on Instagram on Tuesday, February 25 and revealed that the two have gotten the jump on her mommy makeover plans. However, she received backlash from fans for focusing on her looks rather than motherhood.
Article continues below advertisement
"Stopped by just to see my fav @drjasondiamond and I'm fully book for my post pregnancy makeover. I can't wait!" Malika, 36, captioned the snapshot. Unfortunately, the Keeping Up with the Kardashians star got a lot of criticism from her fans. "Dang have the baby first. Why do females think they need to look amazing right after giving birth? Beyond me. Vanity, I guess," one person wrote in the comments section of the post. "So sad to hear this. What a shallow life," another fan added.
Article continues below advertisement
Malika shocked by fans by announcing she was expecting her first child in September 2019. "I listen to my heart, and I've decided that the rest of my life will be the best of my life. I'm pregnant! I didn't know when, I just knew one day. God said it's my turn, and I couldn't be more grateful for the little spirit that grows inside of me. I am yours, baby, and you are mine. Thank you, @Clearblue for being a CLEAR and intricate part of the most important test result of my life. 2020 baby!" she captioned an Instagram photo of herself holding a positive pregnancy test.
Article continues below advertisement
At the shower, she also thanked friends like Khloe Kardashian for the support they have shown her throughout her pregnancy. "Everyone that's in this room basically knows my journey and how bad I wanted this baby. This is the reason why I didn't want anyone else to speak because I knew I would cry if anyone else said to me what was on their heart. It's you women that have helped me get through this pregnancy 100 percent. Whether you brought me lunch or called me or texted me," she gushed.
Malika and O.T. aren't currently romantically involved. She confessed in February that she had remained single throughout her pregnancy. "Relationships don't always work out the way we would hope but between love & friendship we have created a baby boy that will be here very soon," she wrote on Instagram.
Article continues below advertisement
She continued, "I've been single the last 8 months but I am in no way alone. O.T. and I have attended every doctors appointment and overall loved on our son together while anticipating his arrival. My priority over the past few months has been to nurture and protect my unborn child."
What do you think of Malika's decision to get a mommy makeover after giving birth? Sound off in the comments below!