PHOTOS
Malika Haqq Sets The Record Straight On Mommy Makeover Plans After Backlash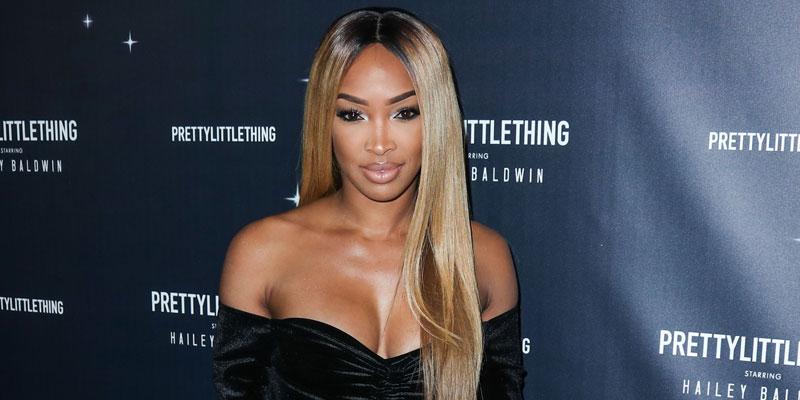 Malika Haqq got backlash from fans after she revealed she had already booked her post-pregnancy mommy makeover on Tuesday, February 25. Now, the Keeping Up with the Kardashians star is claiming she never had any intention of going under the knife after giving birth.
Article continues below advertisement
After Malika, 36, posted a photo of her bump on Instagram on Wednesday, February 26, one fan urged her to try a more natural approach to getting her body back after she gives birth. "Don't get that surgery. Try working out," the fan wrote in the comments section of her post. "LOL. Wait, who said I was getting surgery?! I don't need it. Never have, boo boo," Malika replied.
"You were saying you were having a mommy makeover," another fan pointed out. "Folks love to jump to conclusions, LOL. My makeover doesn't require surgery but to each their own," Malika clarified.
Article continues below advertisement
It's easy to see how the reality star's followers got confused. Malika posted a photo on Tuesday with her plastic surgeon and expressed her excitement over having already booked an appointment. "Stopped by just to see my fav @drjasondiamond and I'm fully book sic for my post pregnancy makeover. I can't wait!" she captioned the snapshot.
Fans slammed her for focusing on her appearance rather than impeding motherhood. "Dang have the baby first. Why do females think they need to look amazing right after giving birth? Beyond me. Vanity, I guess," one person wrote in the comments section of the post. "So sad to hear this. What a shallow life," another fan added.
Article continues below advertisement
"Relationships don't always work out the way we would hope but between love & friendship we have created a baby boy that will be here very soon," she wrote on Instagram.
Article continues below advertisement
She continued, "I've been single the last 8 months but I am in no way alone. O.T. and I have attended every doctors appointment and overall loved on our son together while anticipating his arrival. My priority over the past few months has been to nurture and protect my unborn child."