PHOTOS
Meghan King Edmonds' Estranged Husband Jim Speaks Out About Cheating Rumors & Divorce Filing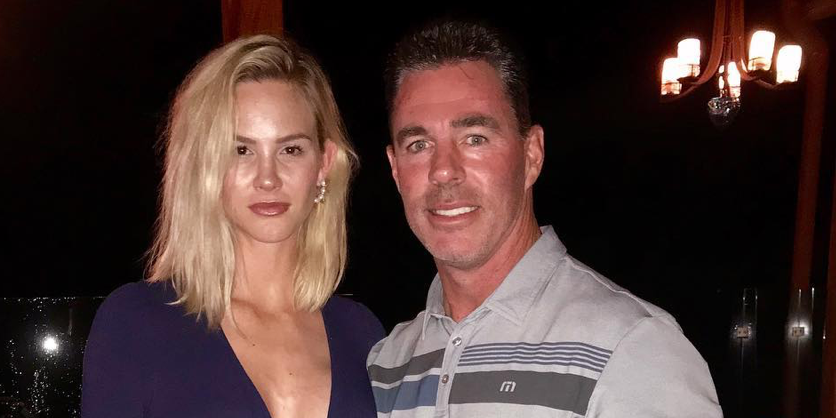 The saga continues. After Meghan King Edmonds' husband Jim filed for divorce and rumors of his cheating surfaced, the former MLB player is speaking out about the allegations.
Article continues below advertisement
Jim, 49, told Us Weekly on October 26, "It's dangerous, irresponsible and hurtful to all to allow a rumor to be spread to the world because of insecurities." Earlier that same day, he posted a cryptic quote on Instagram where he spoke about "narcissists."
"No one can throw a bigger tantrum than a narcissist whose sic losing control of someone else's mind," he wrote on his Instagram Stories. He also shared a drawing of a woman pointing a finger at a man with the words "False Accusations Allegations" written at the bottom.
Article continues below advertisement
On October 25, Jim filed for divorce from Meghan, 35, after five years of marriage. The pair allegedly got into an argument and the police were called to their home, but no one was arrested. "Meghan and Jim have been fighting. He went to a hockey game and she accused him of being there with someone that he shouldn't have been," a source told Us Weekly.
The split comes after the baseball player was accused of "having an affair" their children's nanny, Carly Wilson. Meghan and Jim share three children, daughter Aspen, 2, and twin sons Hart and Hayes, 16 months. Both Jim and the nanny denied that any affair had occurred. "The nanny is someone who has worked for them for years and is like family," a source said. "During the argument, Meghan called the cops, but nothing came of it. Jim didn't put his hands on her. The police chalked it up to a verbal dispute. No arrests were made."
Article continues below advertisement
Carly denied the affair on Instagram on October 26 after a user asked her if the rumors were true. "The allegations are completely false," she said.
The Real Housewives of Orange County star and the St. Louis Cardinals player were married in 2014. Jim was then caught sexting another woman in June 2019. He admitted he was unfaithful, but he said he never had a physical relationship with the woman. "Regrettably, I had a lapse in judgment. I engaged in an inappropriate conversation with this person. But at no time was there any type of relationship or physical contact. Absolutely none," he told Us Weekly at the time.
One day before their split, Meghan revealed that they were in couple's counseling to work through their marital problems. "We're just still working it day by day. I think after such a breach of trust, it's so hard to rebuild from there, especially with so many distractions, like our son's health problems and two other little babies as well. And so to focus on the two of us as a couple, is really hard," Meghan told The Daily Dish.