PHOTOS
8 Things To Know About Meghan King Edmond's Pregnancy: 'Think Blue!'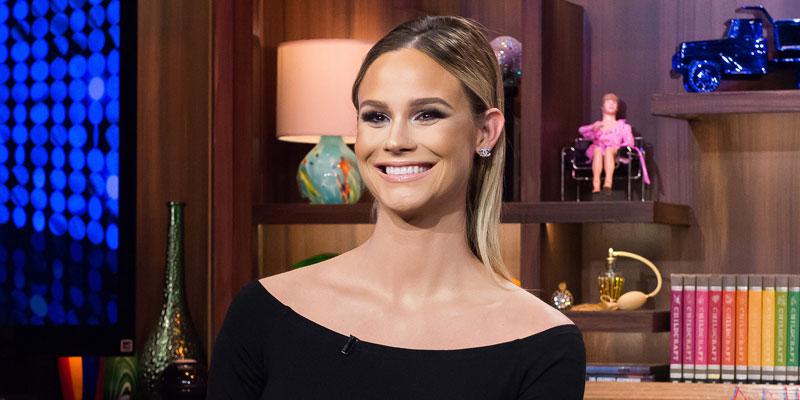 Article continues below advertisement
Meghan said she knew she wanted another baby when her first daughter Aspen was just a few months old. "We wanted her to be able to share in the joy of waking up to a sibling every day of her life," she wrote.
Although Meghan still had two frozen female embryos from her first round of IVF, she wanted to go through the entire IVF process again to try for a boy. Jimmy already has four daughters and one son from previous marriages.
Article continues below advertisement
Meghan said this time around, the IVF process was easier to handle, especially since she entered into it "with the emotional mindset to be so much healthier this time around." Meghan credited eating well, acupuncture, and daily walks with keeping her "at ease."
Meghan and Jimmy also made every effort to make sure one of their embryos would be a boy! The couple opted to try the "Erickson Method," or the "spin the sperm" method, to try to separate X and Y sperm to up their chances of having a boy. Although Meghan admitted there's "no medical proof that this method is successful...we wanted to try it anyway."
Article continues below advertisement
The couple also opted to use five of Jimmy's frozen vials of sperm rather than just one to help increase the odds of having a boy.
MORE ON:
Meghan King Edmonds
Meghan said she ultimately produced ten mature eggs, but they could only use four of them since the rest were not "chromosomally normal." According to Meghan, her chances of having a miscarriage are practically zero because the embryos selected are "completely healthy."
Article continues below advertisement
The best news for Meghan and Jimmy? Three of the four eggs were male! "Oh, what about the biggest question: Boy or girl?" Meghan finished. "Think blue this time around!"
Little baby Edmonds is due in June 2018!
Do you think Meghan is pregnant with a baby boy? Sound off in the comments below!