PHOTOS
Mila Kunis Flaunts Wedding Band And Fit Figure Four Months After Giving Birth To Daughter Wyatt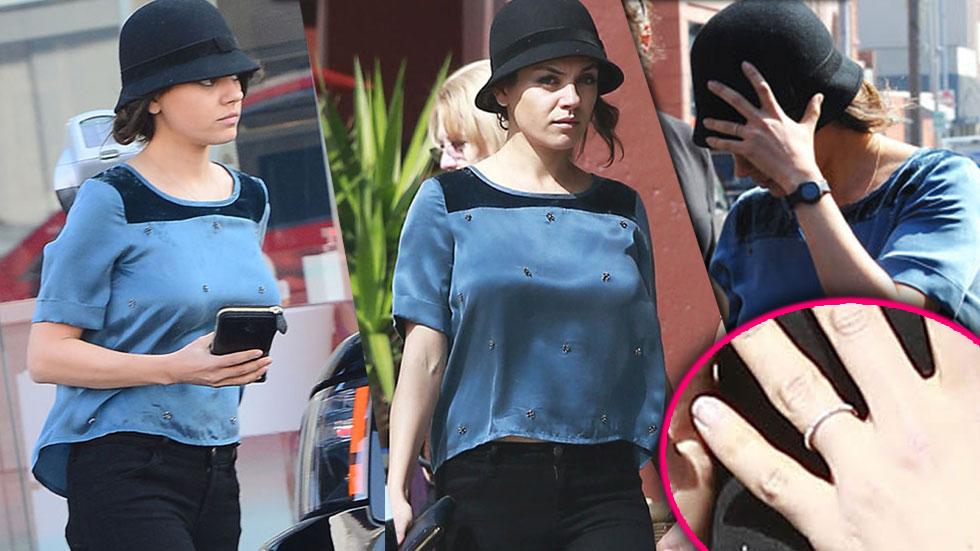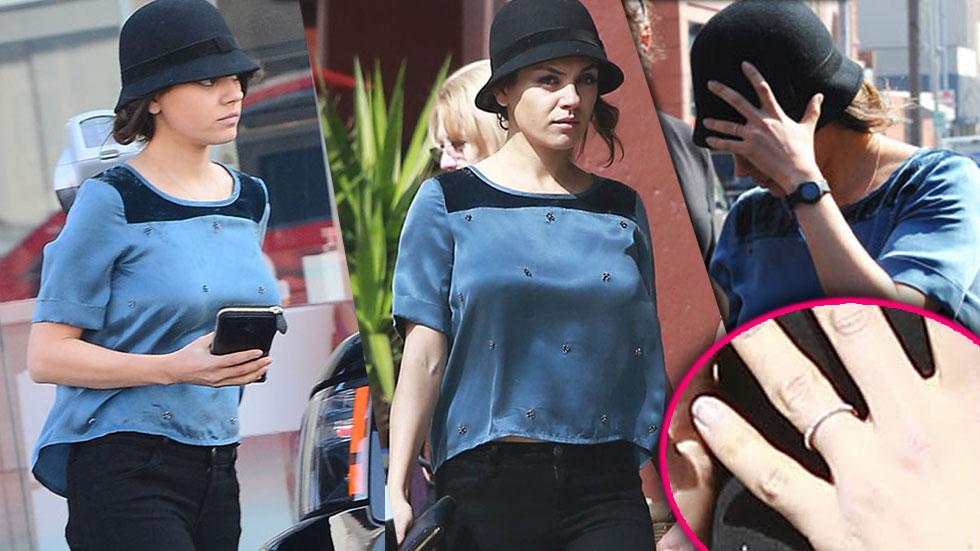 Although Mila Kunis claims she isn't married to Ashton Kutcher, she sure does love to wear a ring on that finger! The new mom flashed the band and her post-baby body while grabbing lunch in Beverly Hills on Feb. 19.
Article continues below advertisement
mila-kunis-lunch -02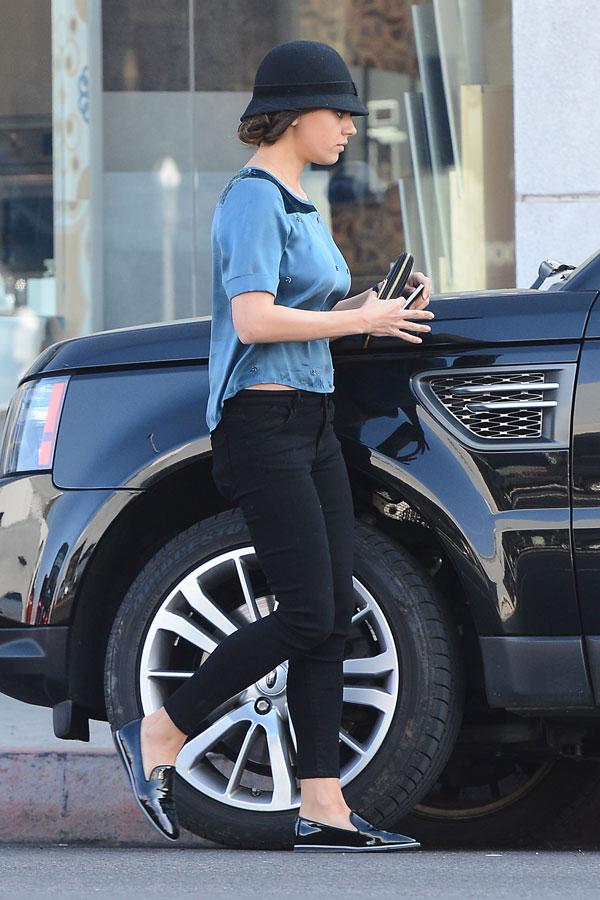 The Jupiter Ascending actress flaunted her svelte post-baby body in a blue satin top and black skinny jeans. She topped off the chic look with a black cloche hat.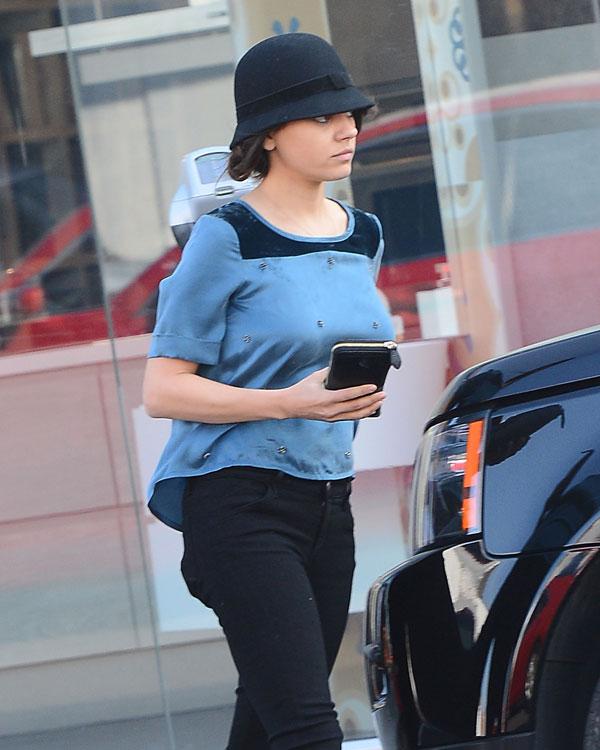 A source told OK! Magazine that Ashton's wife fiancée dropped 25 pounds only three months after welcoming her first child. Mila took spinning and prenatal yoga classes during her pregnancy, and worked out more seriously after her daughter Wyatt was born.
Article continues below advertisement
mila-kunis-lunch -04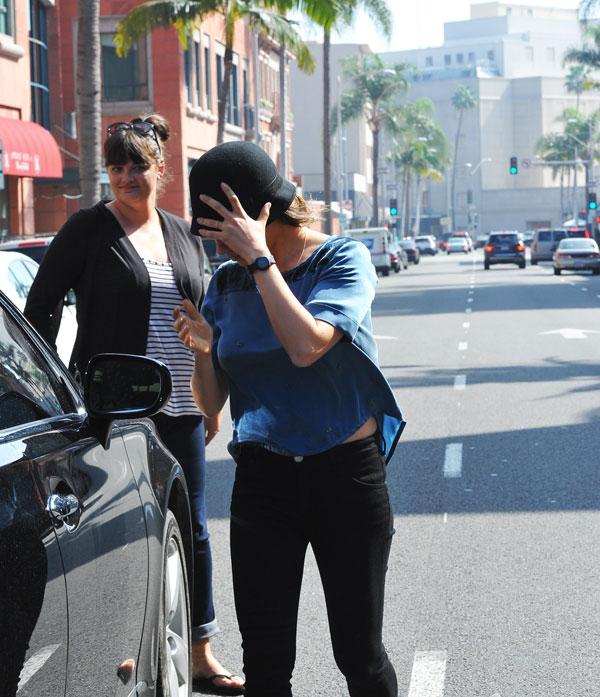 As for the ring, the duo continues to deny marriage rumors. While speaking for Lenovo, the computer tech company Ashton works with, he set the record straight. "Last week I was walking with Mila, Kunis, who's my fiancé," he said. "I get to have sex with her, it's amazing."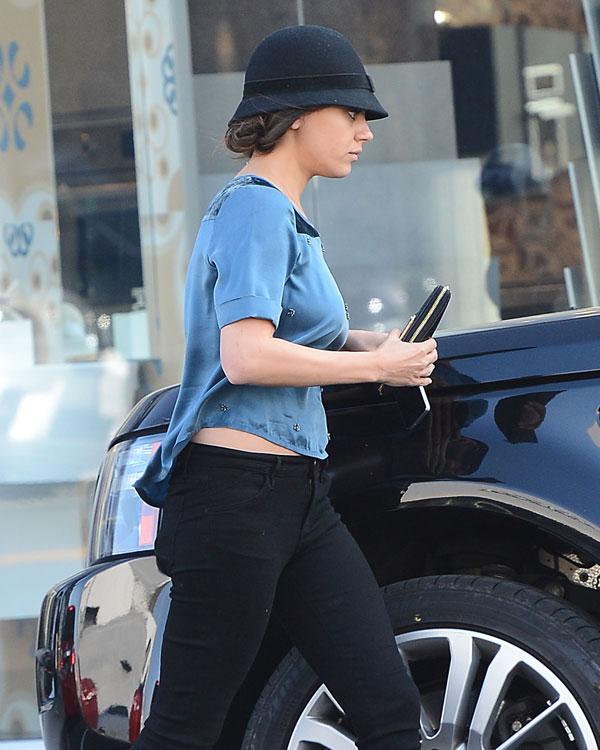 mila-kunis-lunch -fame