PHOTOS
Mila Kunis Back In Skinny Jeans (And Wearing A Wedding Ring!) After Having A Baby! See Her Post-Baby Body Photos!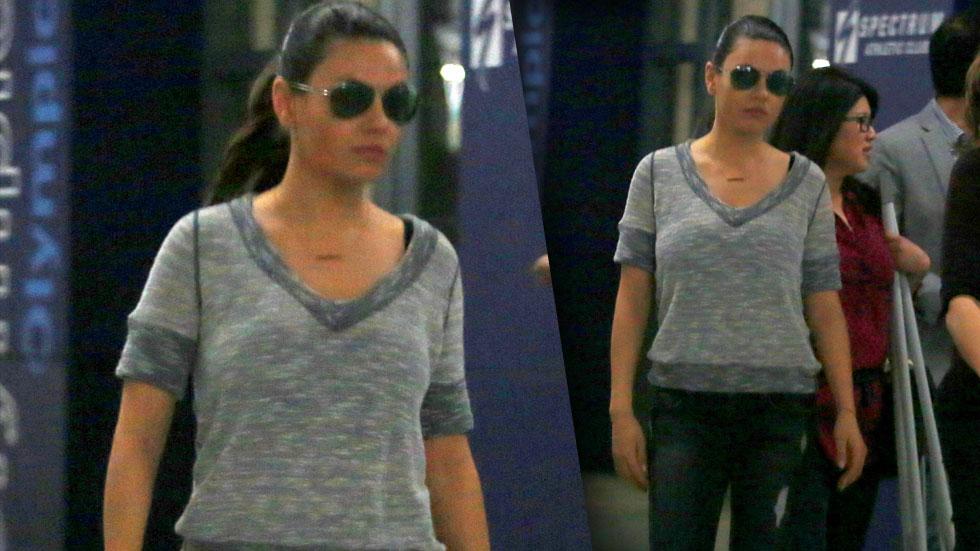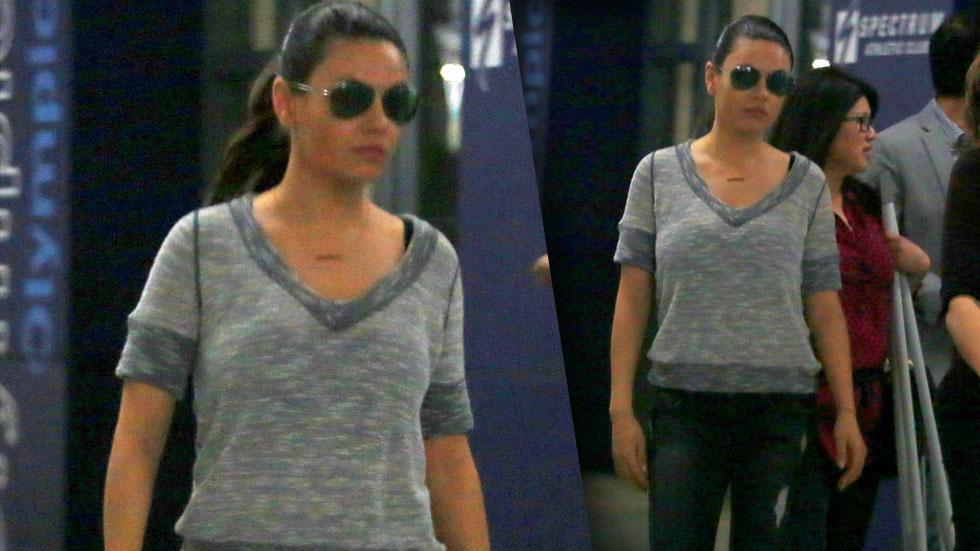 She's back in her skinny jeans! Mila Kunis rocked a pair of seriously tight jeans—and a wedding ring—on Wednesday during a shopping trip in Los Angeles.
Article continues below advertisement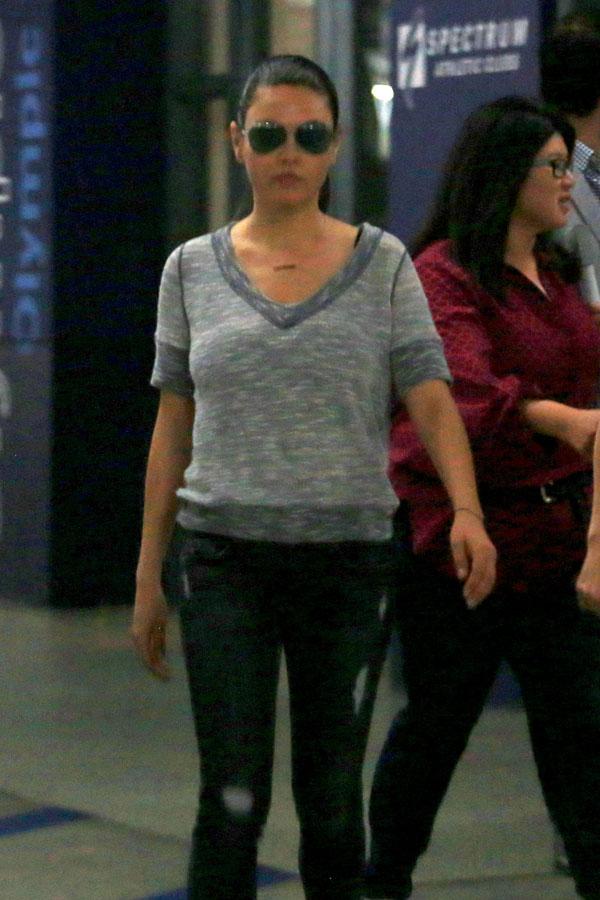 You see what's on her left ring finger? After refusing to reveal whether or not she and fiancé Ashton Kutcher are already married, she's wearing a wedding band!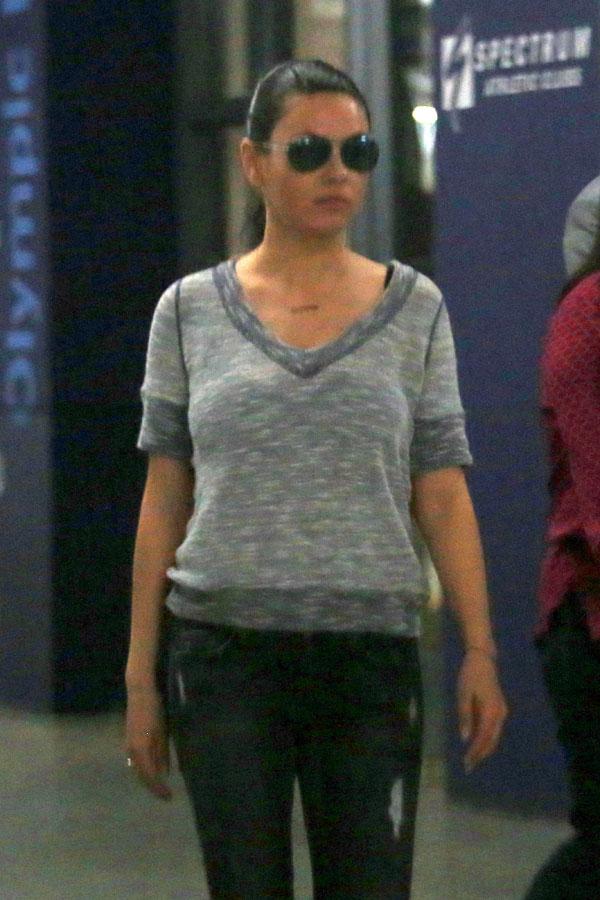 During an appearance on The Ellen DeGeneres Show, the actress would not answer Ellen's question about why they signed their holiday card as "The Kutchers."
Article continues below advertisement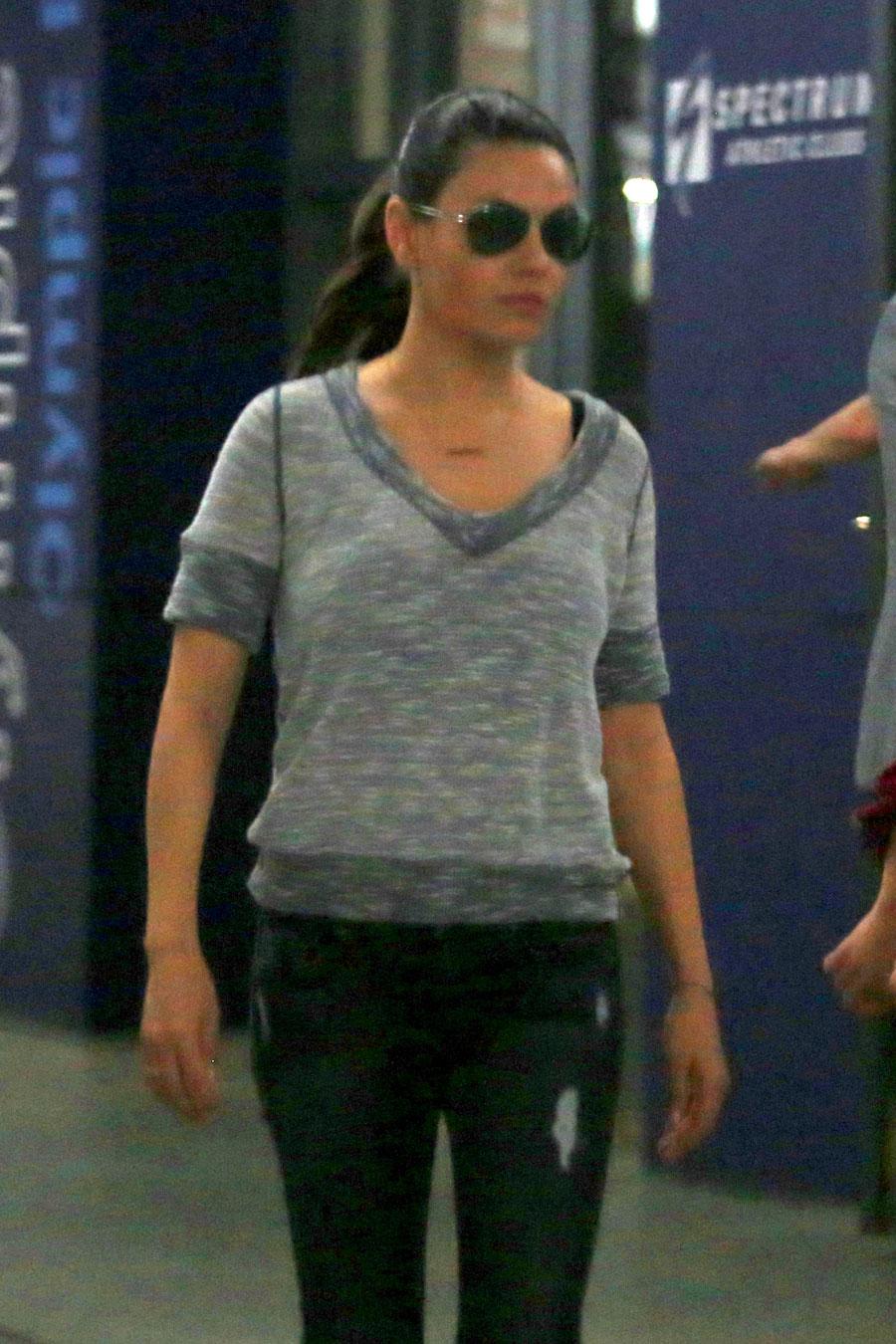 "I don't know, I don't know," she said. "We could just be a plural. My daughter has his last name legally. So thus, there's multiple Kutchers. He has a brother."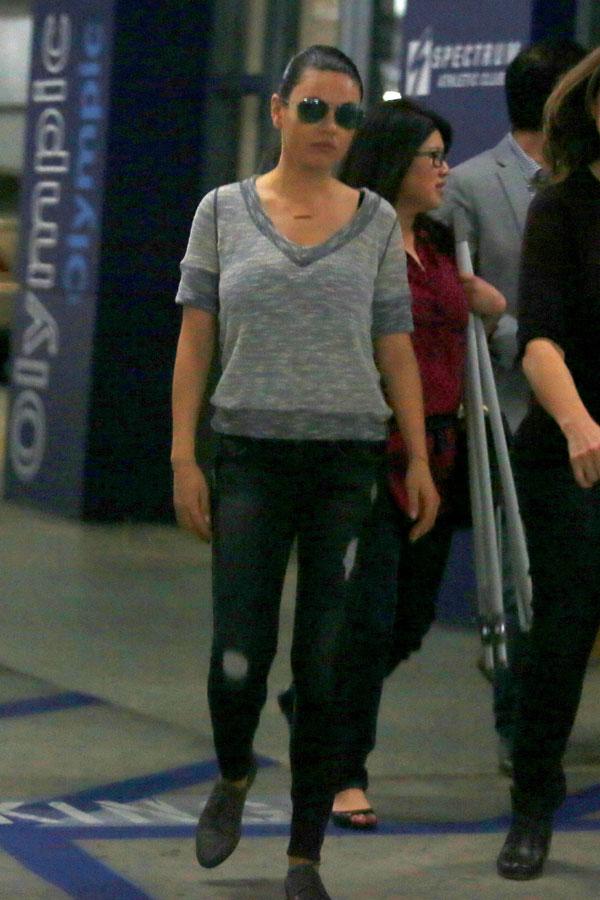 Mila Kunis