PHOTOS
Miley Cyrus On 'Vocal Rest' From Tonsillitis As Romance With Boyfriend Cody Simpson Gets Serious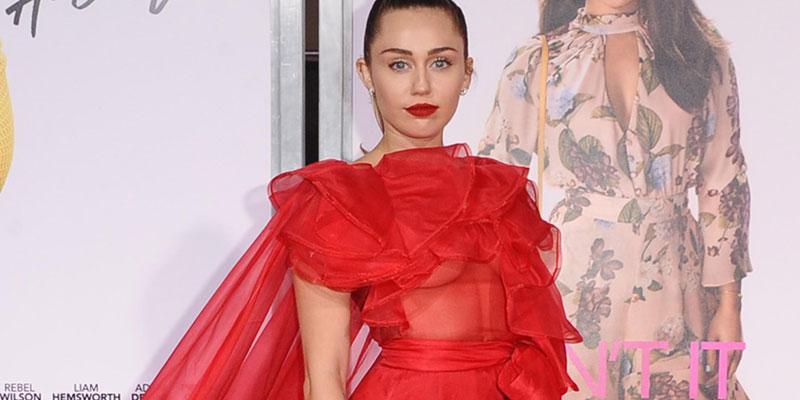 Miley Cyrus appears to be taking a break from her music. The "Slide Away" songstress was recently hospitalized for tonsillitis, and has been put on vocal rest while she heals. However, Miley, 26, got a full dose of affection when her boyfriend Cody Simpson visited her in the hospital as she underwent surgery.
Article continues below advertisement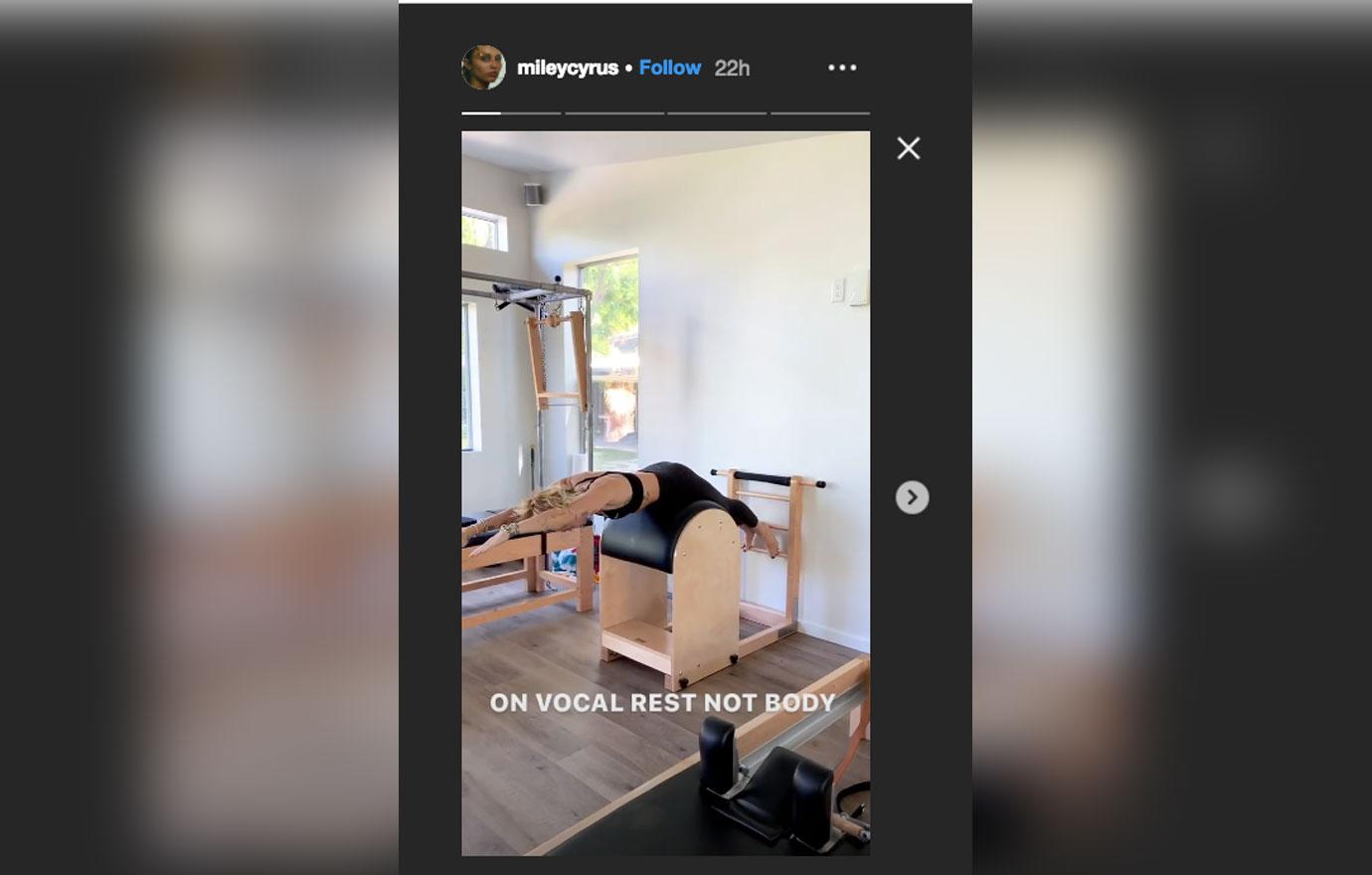 Miley shared an Instagram story of her stretching on October 20. "On vocal rest not body," she captioned the clip as she balanced over a Pilates barrel with her feet pressed against a wall and her hands stretched in the air.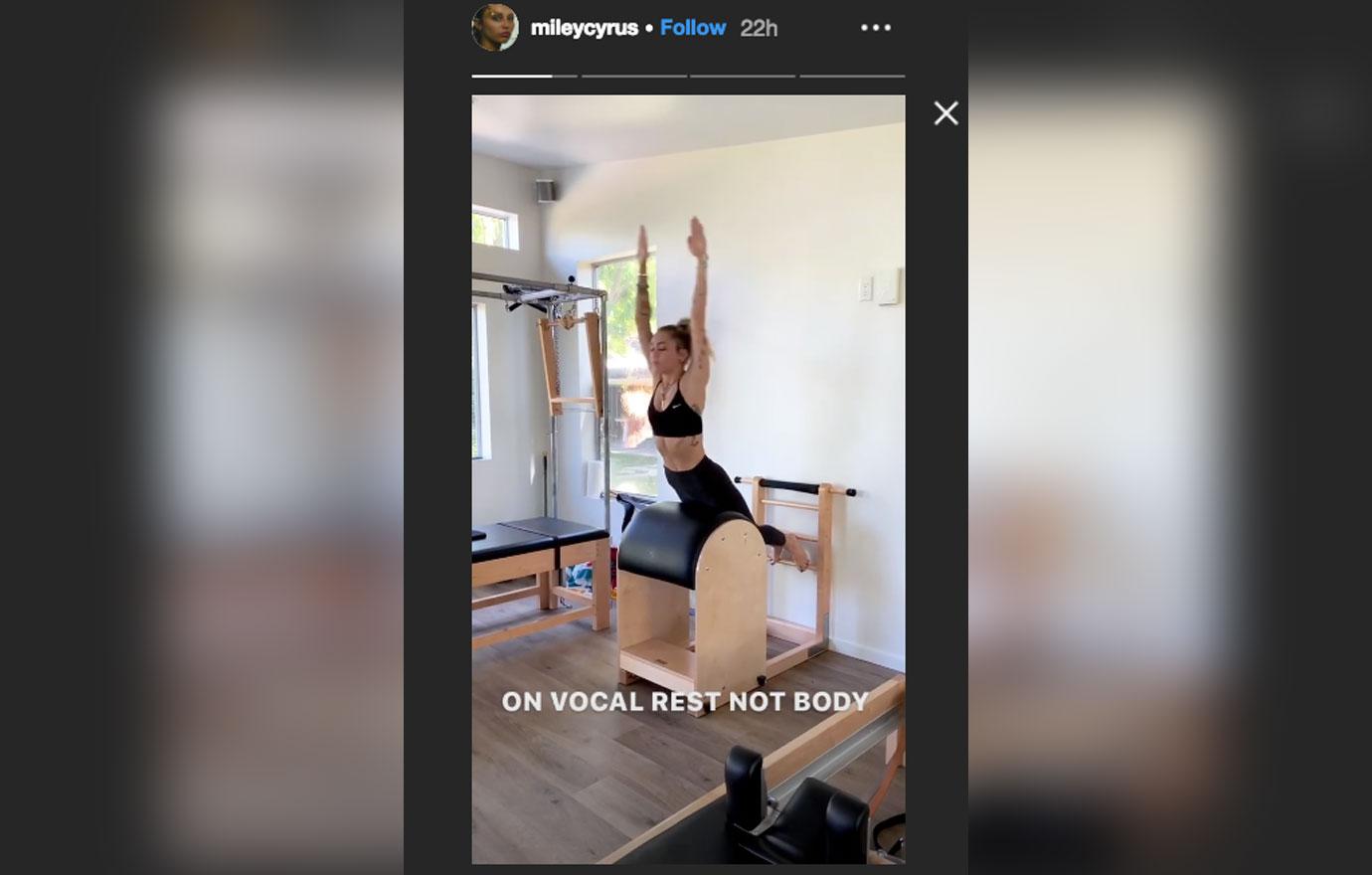 Before she underwent surgery, Miley had been working hard on her music career. She released single "Slide Away" in August, laced with lyrics that alluded to her split and eventual divorce to Liam Hemsworth. She also collaborated on "Don't Call Me Angel" with Ariana Grande and Lana Del Ray for the Charlie's Angels reboot soundtrack. The Last Song actress is also expected to release her next studio album, She Is Miley Cyrus, sometime later this year.
Article continues below advertisement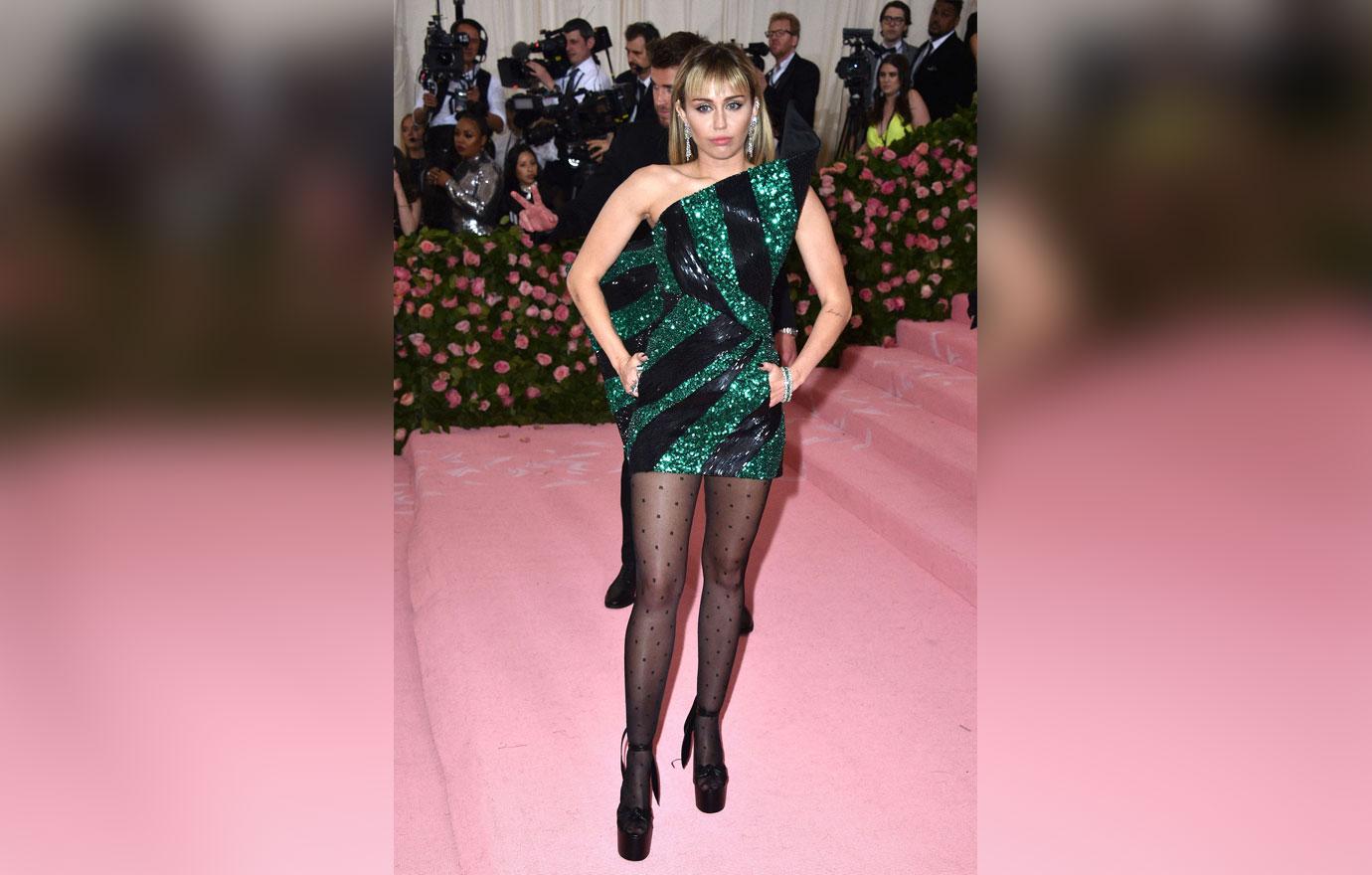 Even though Miley's music is on halt for now, Cody, 22, recently released a new song on October 18 called "Golden Thing," after some encouragement from the Disney Channel alum. "She was like, 'If you don't put this s**t out, I'm putting it out on your behalf for you. I'm getting your Spotify login and doing this s**t myself,'" Cody said of the song he wrote while Miley was still recovering.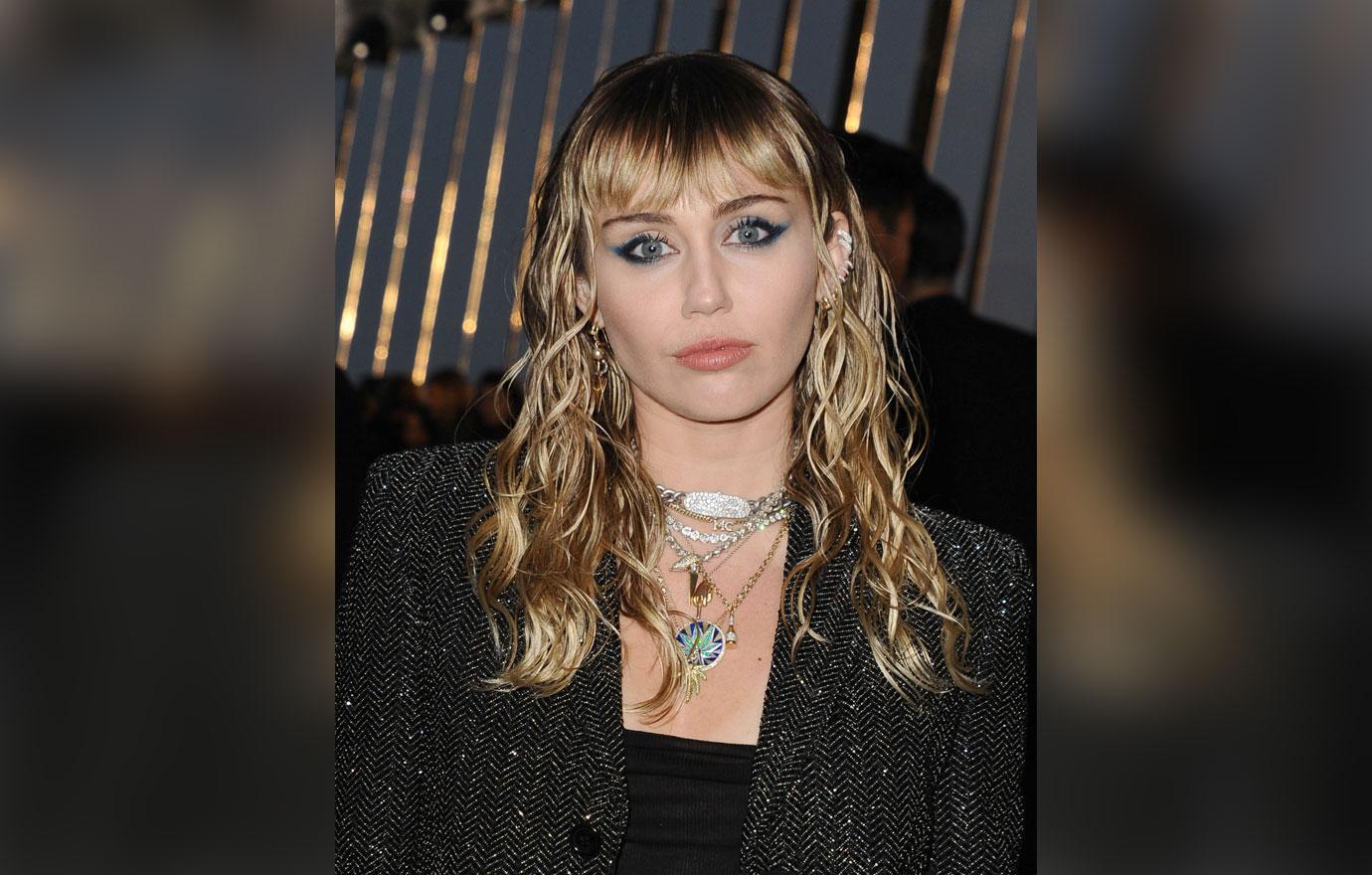 Cody visited the "Wrecking Ball" singer when she was in the hospital on October 7, and arrived with a guitar and roses in hand. "This sweeeeet guy came to visit me at the hospital and sang the sweeeeetest song he wrote just for me," she posted on her Instagram Story, as the Australian native climbed into bed with her.
Article continues below advertisement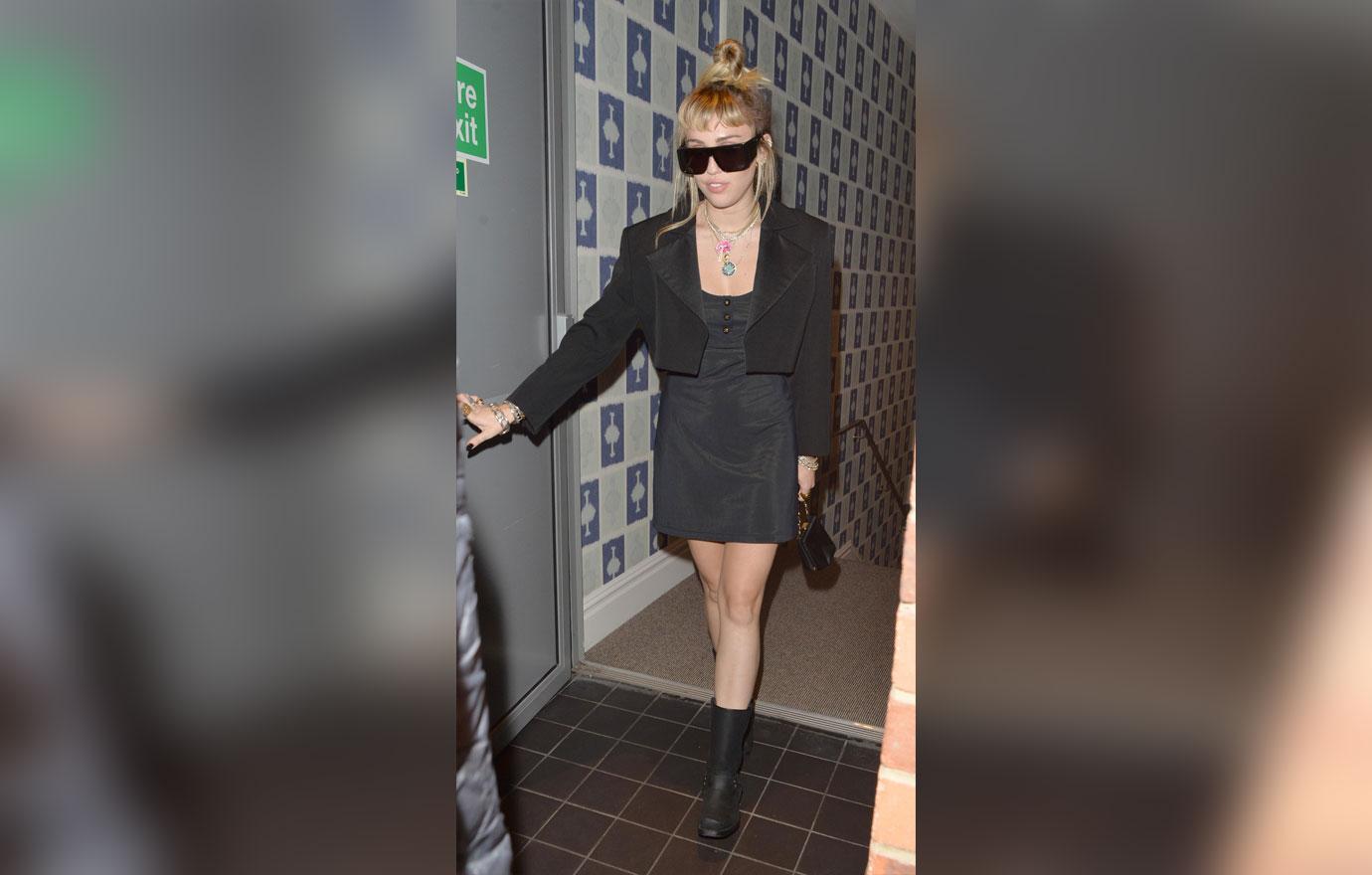 Cody's mom Angie Simpson and Miley's mom Tish Cyrus recently gushed over their children's blossoming relationship on Instagram. Both mothers said that they are happy to see their kids happy.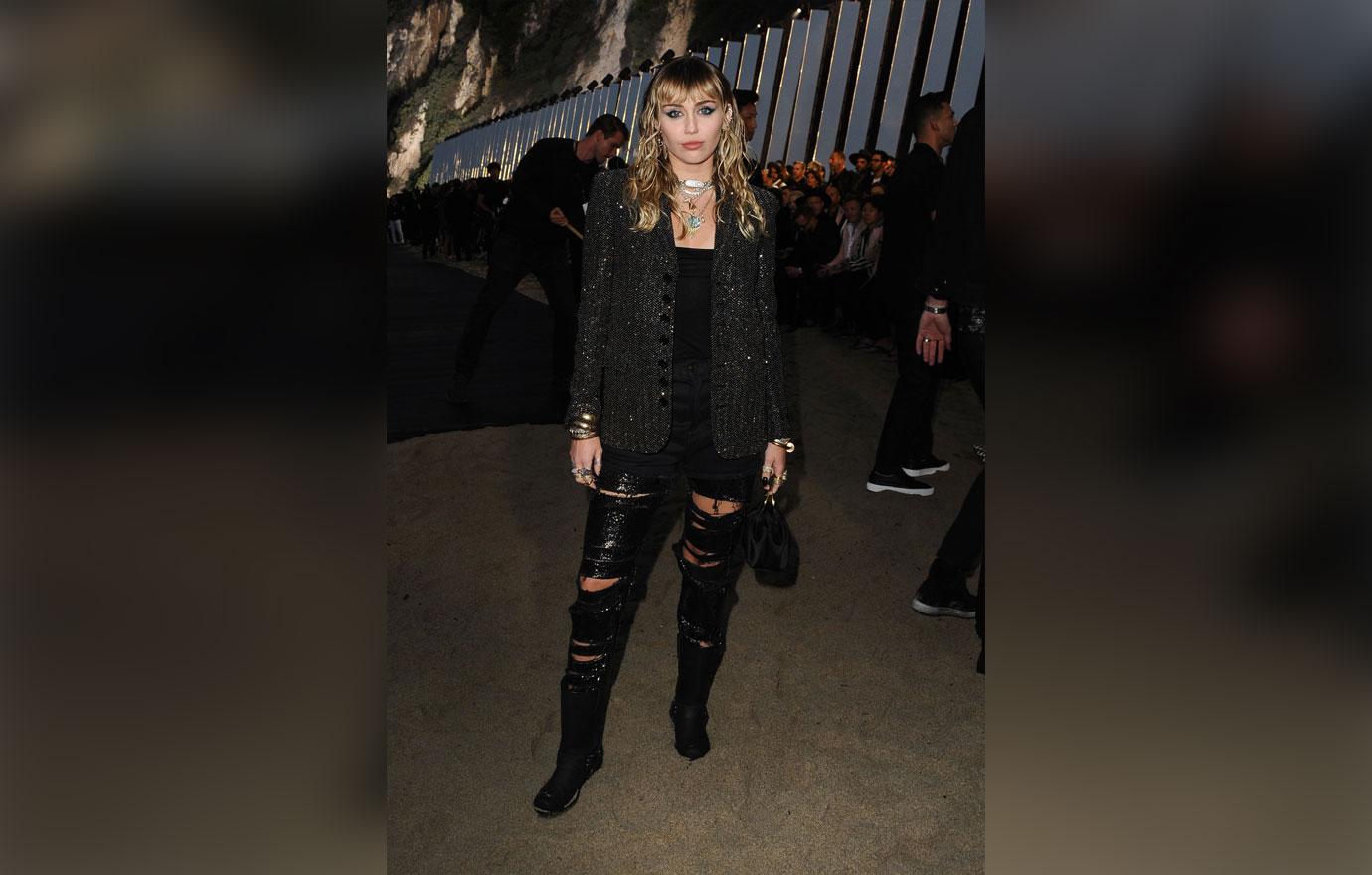 Cody's manager also spoke about the relationship and its positive influence. "It is early, but their friendship is long-standing and deeper than people realize," Matt Zeidman told People on October 15. "Though they originally met during their own wilder phases, they're both sober now and are focused on health, work and spending time together. Seems pretty ideal to me."
Article continues below advertisement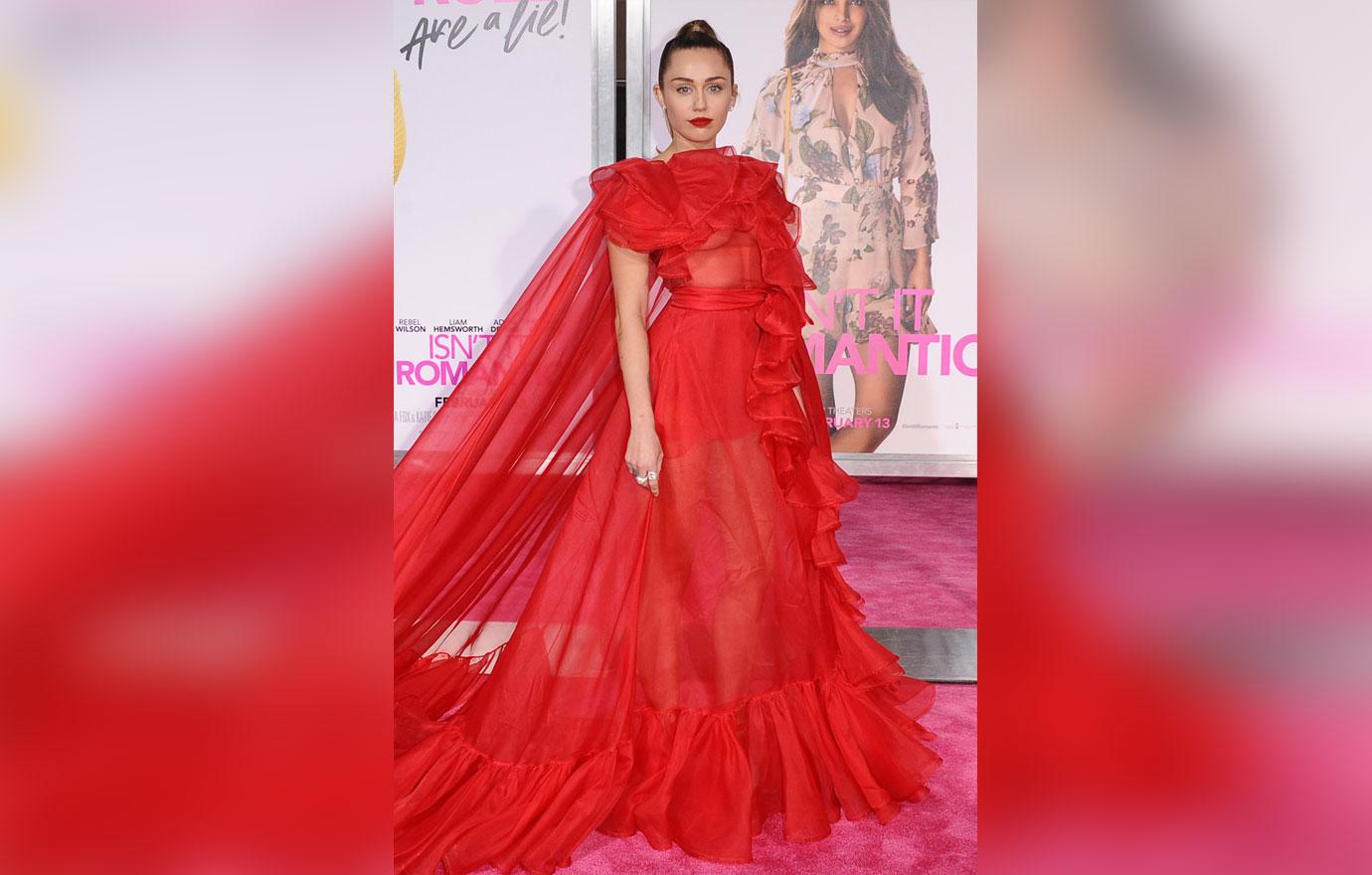 What do you think of Miley and Cody's relationship? Sound off in the comments below!