PHOTOS
Miley Cyrus Thinner Than Ever Before—Find Out Her Shocking Weight: Report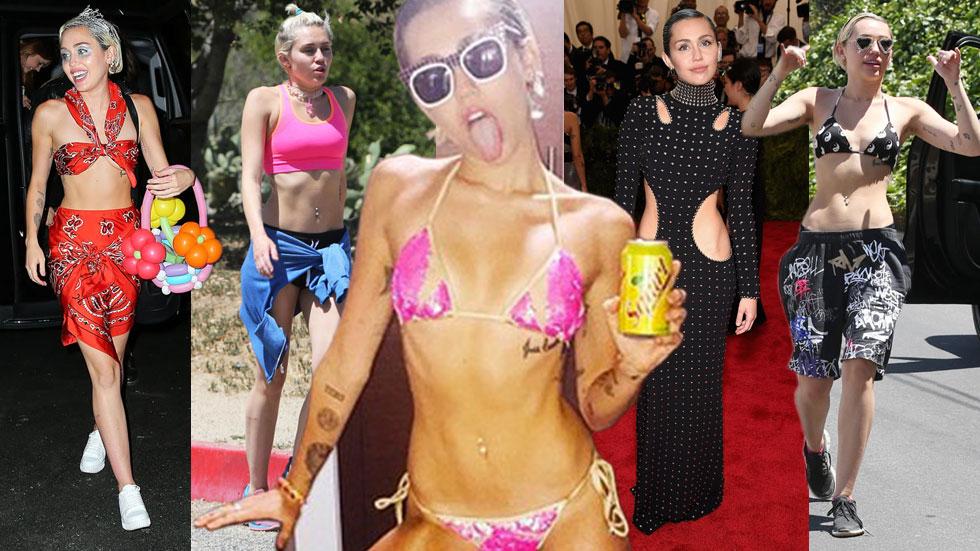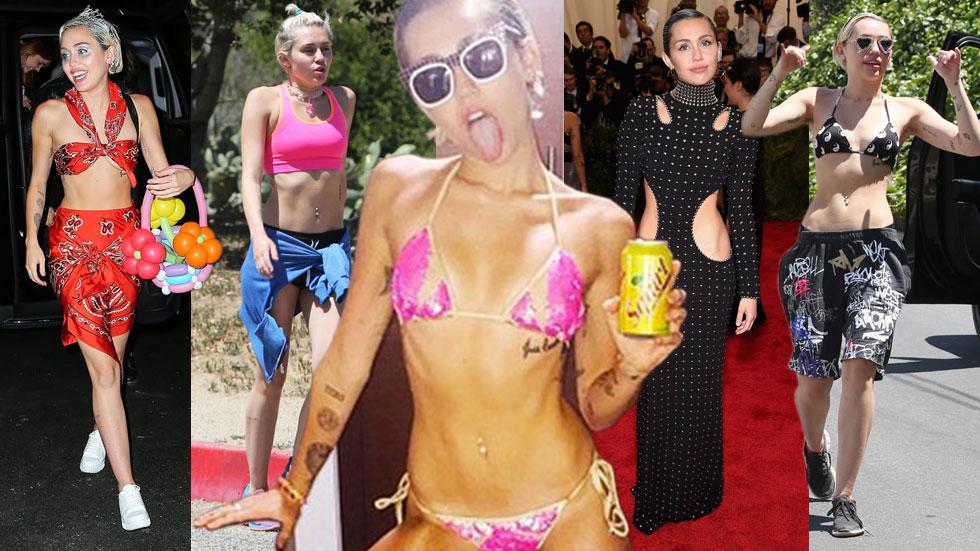 If there's one thing Miley Cyrus loves doing … it's showing off, especially her body! Recently, Miley posted a pic on Instagram in a pink bikini, which had many fans commenting on her extremely thin arms, legs, and jutting collarbones.
Article continues below advertisement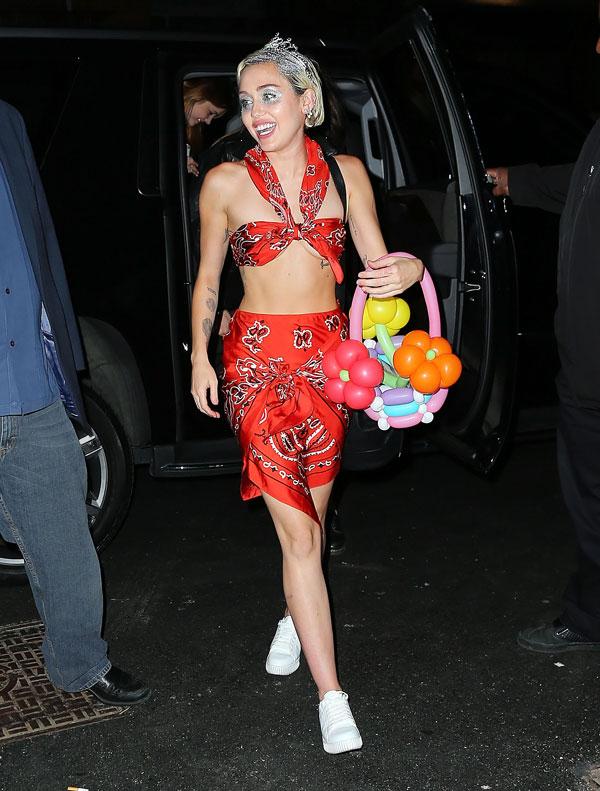 The 5'5" pop star seems to be disappearing before our eyes. According to a report, in less than six months Miley has reportedly lost over 30 lbs, going down to just 99 lbs.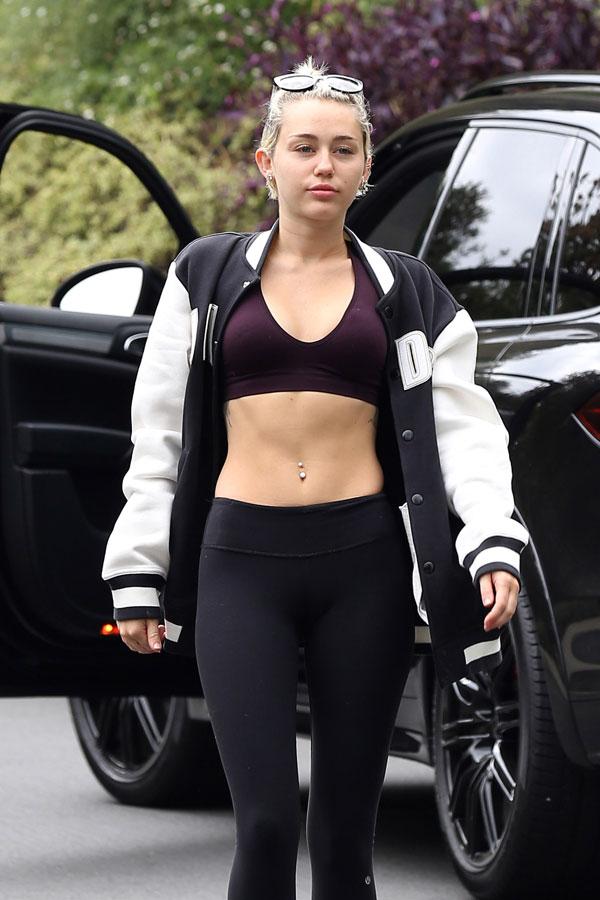 An insider close to Miley says, "This is the skinniest she's ever been, but unfortunately, no one, not even her family, can convince her she's doing herself any harm."
Article continues below advertisement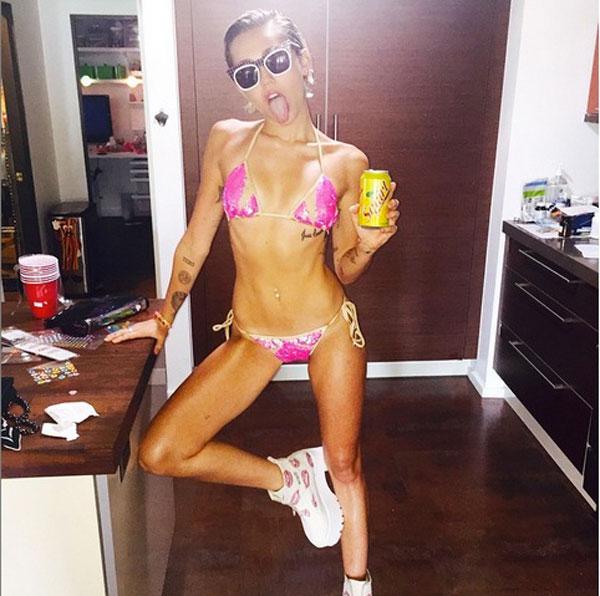 Miley ended her 5-month relationship with boyfriend, Patrick Schwarzenegger, in April. A friend says, "She's really depressed. She sees herself as a relationship type of person, so she's been in a funk since everything fell apart. And when Miley is sad, she loses her appetite. She parties harder and eats less."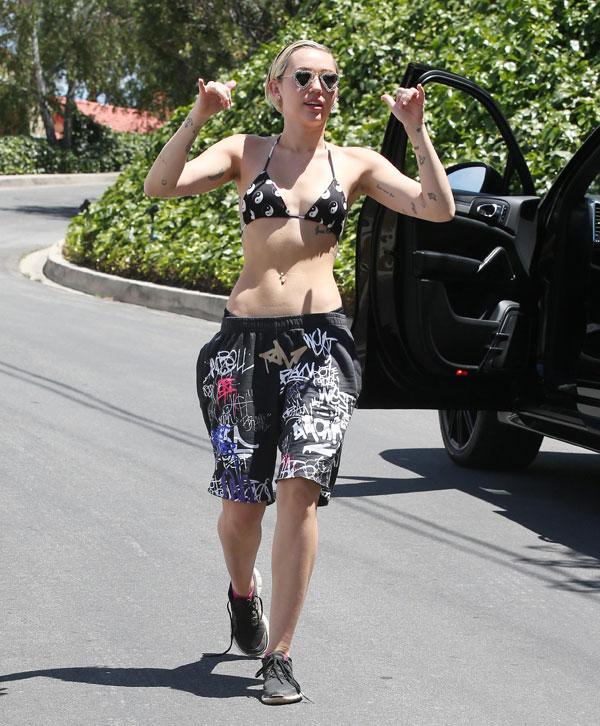 Article continues below advertisement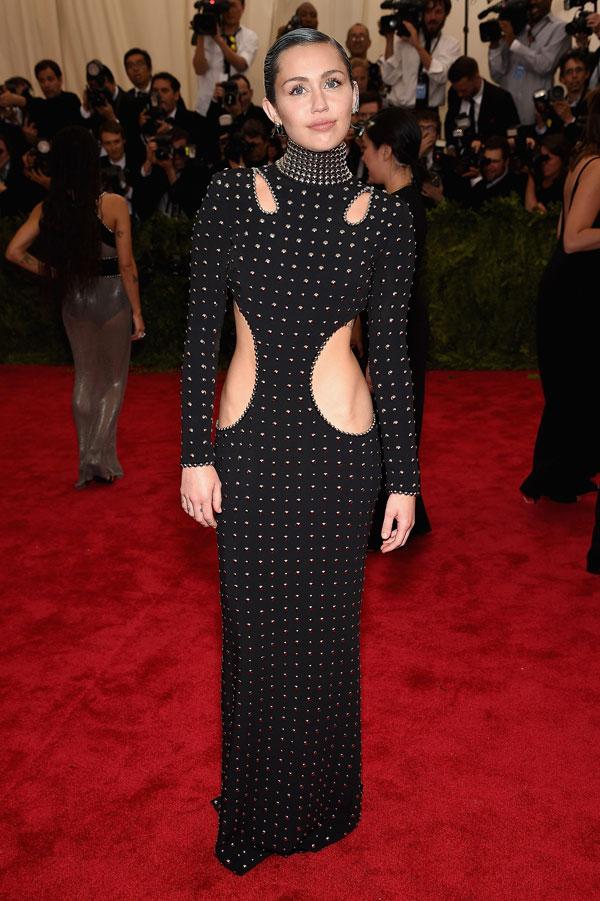 Miley posed nude for the June edition of Paper magazine. In her interview, Miley spoke candidly about her sexuality. "I am literally open to every single thing that is consenting and doesn't involve an animal and everyone is of age. Everything that's legal, I'm down with. Yo, I'm down with any adult -- anyone over the age of 18 who is down to love me," she said. "I don't relate to being boy or girl, and I don't have to have my partner relate to boy or girl."