PHOTOS
'Girlie Girl' North West Debuts New Hairstyle In Armenia – See Her Curly Locks!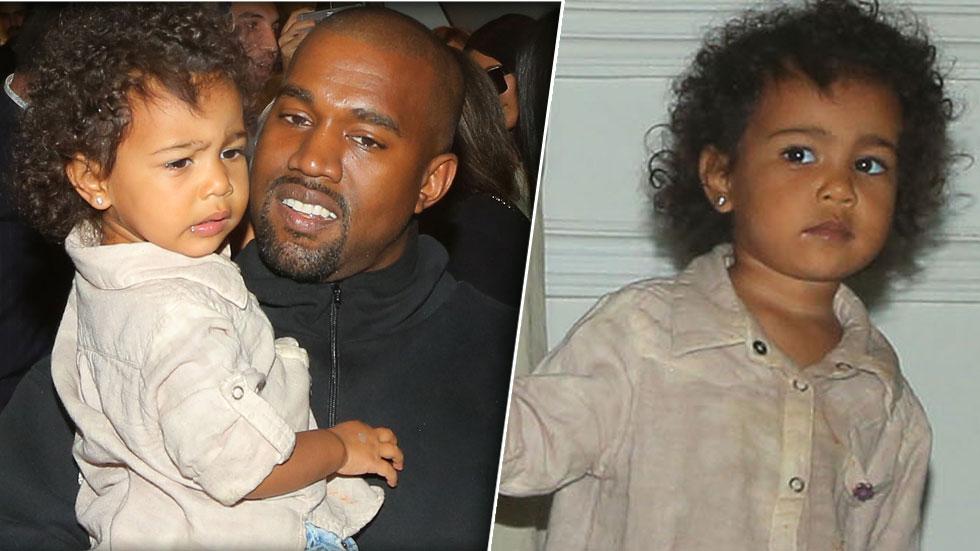 Watch: North rides on her 'Frozen' suitcase
Article continues below advertisement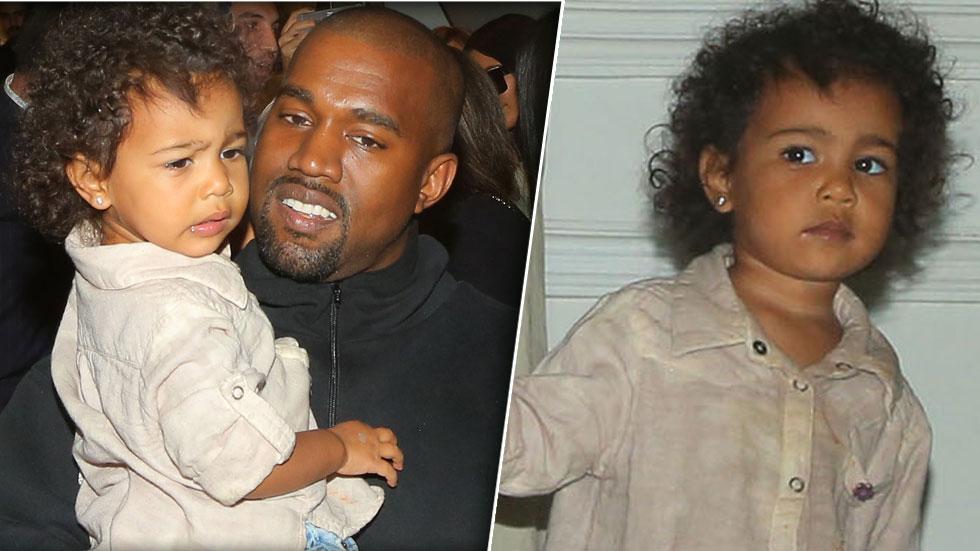 The Kardashians' trip to Armenia is filled with a bunch of firsts – especially for North West! Not only is the tot visiting the country for the first time, but she's also letting her hair down with a new do'!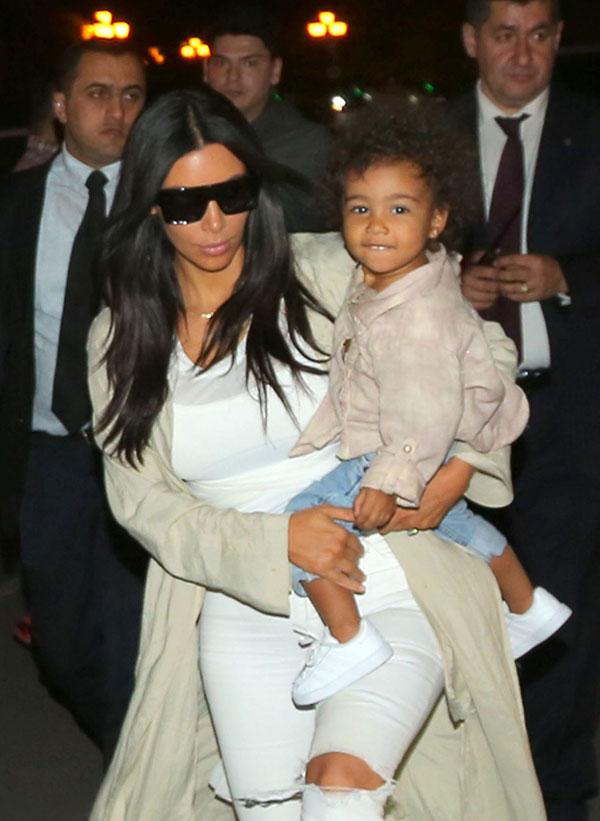 Curly cutie! North rocked her naturally curly locks (who knew?!) when she went out to dinner with her famous family in Armenia on April 8.
Article continues below advertisement
Kim Kardashian, Kanye West, North West and Khloe Kardashian depart at LAX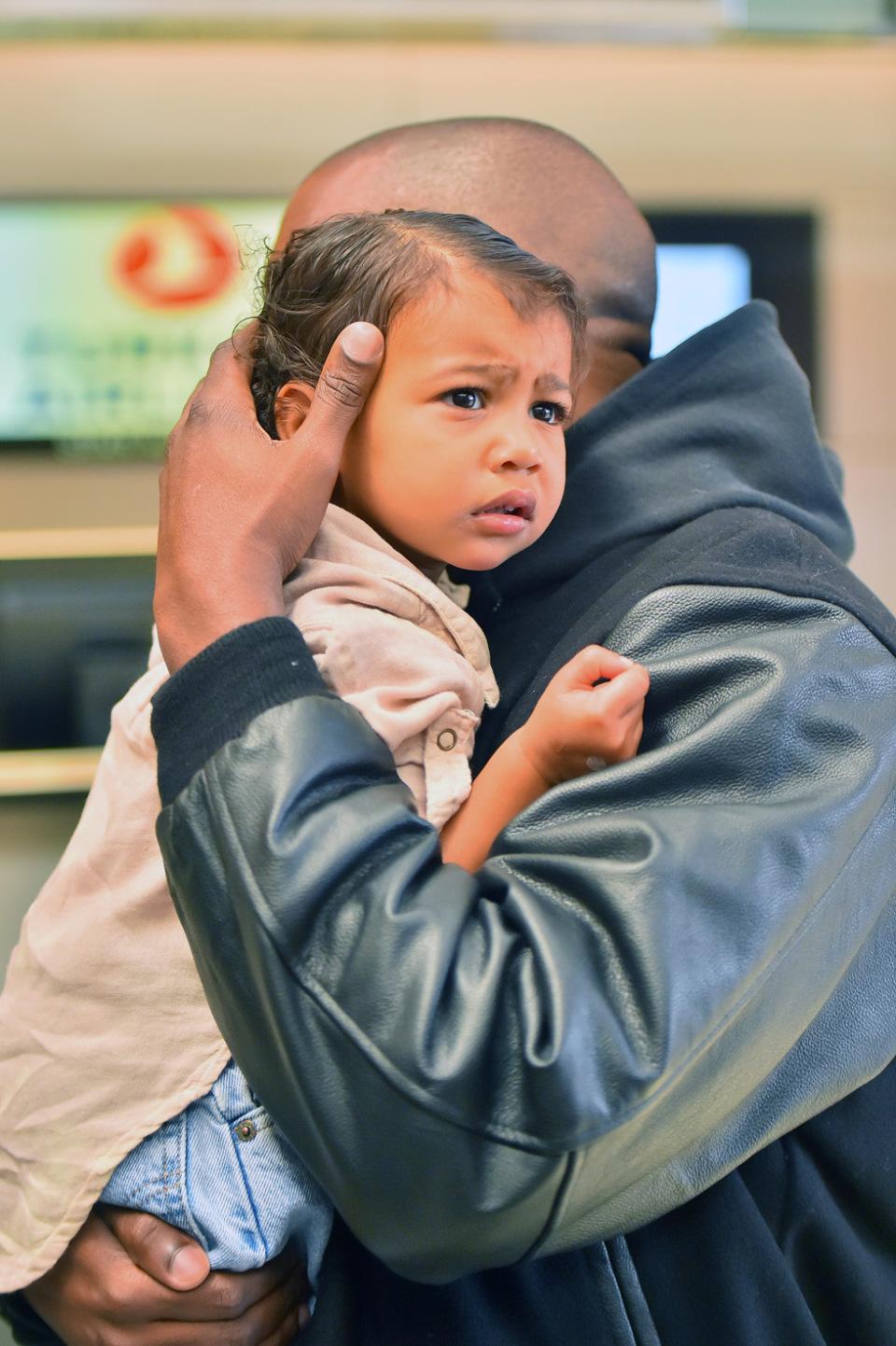 This is the first time fans have seen the aww-dorable tot let her hair down! She usually flaunts a baby bun or her locks slicked to the sides.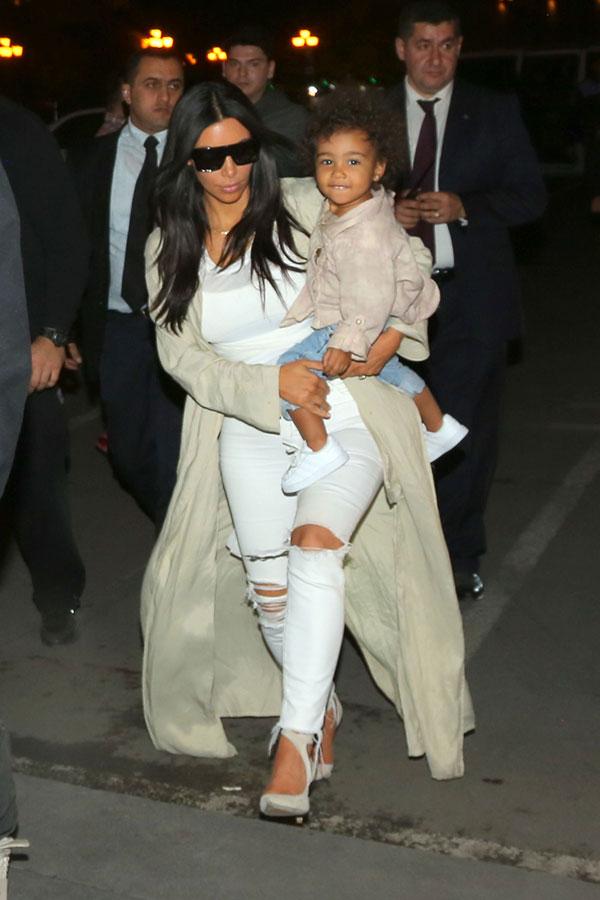 Although North is known for wearing black, Kim Kardashian revealed to Vogue.com that her daughter is actually a girlie girl! "She's really particular about what she likes to wear, she's such a girlie girl," the Keeping Up With the Kardashians star told the website while promoting her Kardashian Kids collection. "Every day she wakes up and says 'shoes.' You have to bargain with her—before you change her diaper she needs a pair of shoes on."
Article continues below advertisement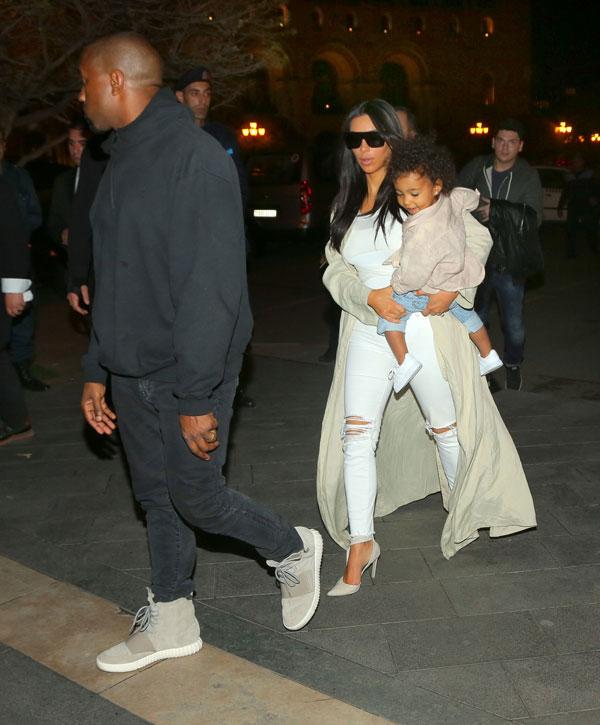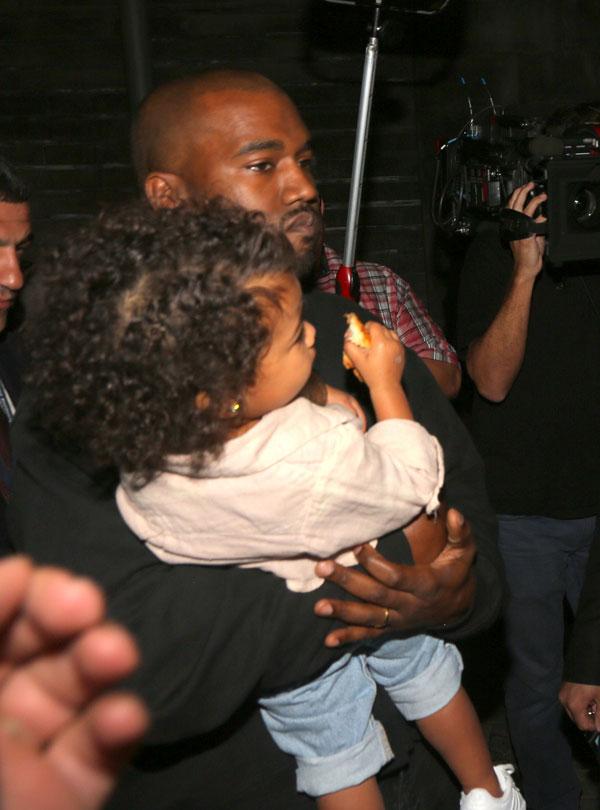 But don't expect Nori to complement her curly tresses with a chic headband anytime soon! "She hasn't been the biggest fan of keeping something on her head," the reality star shared.