PHOTOS
Chrissy Teigen Steps Out After Weighing In On Kanye West & John Legend's Twitter Exchange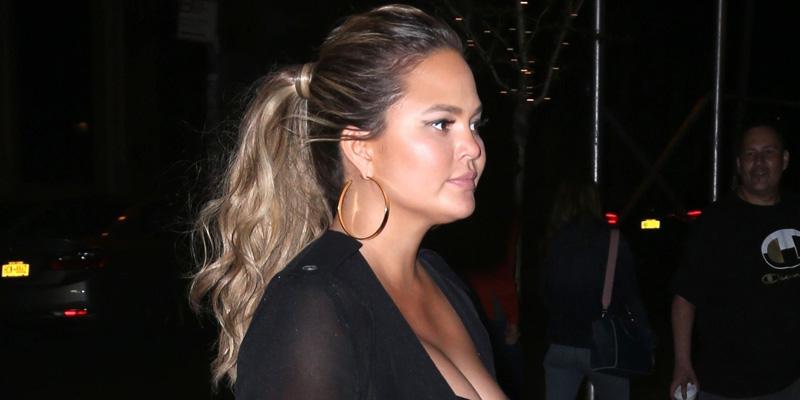 Chrissy Teigen's husband John Legend may be going back and forth with Kanye West over his Twitter rant, but she's just bumping right along!
Article continues below advertisement
But first, find out what Trump had to say about Kanye's tweets!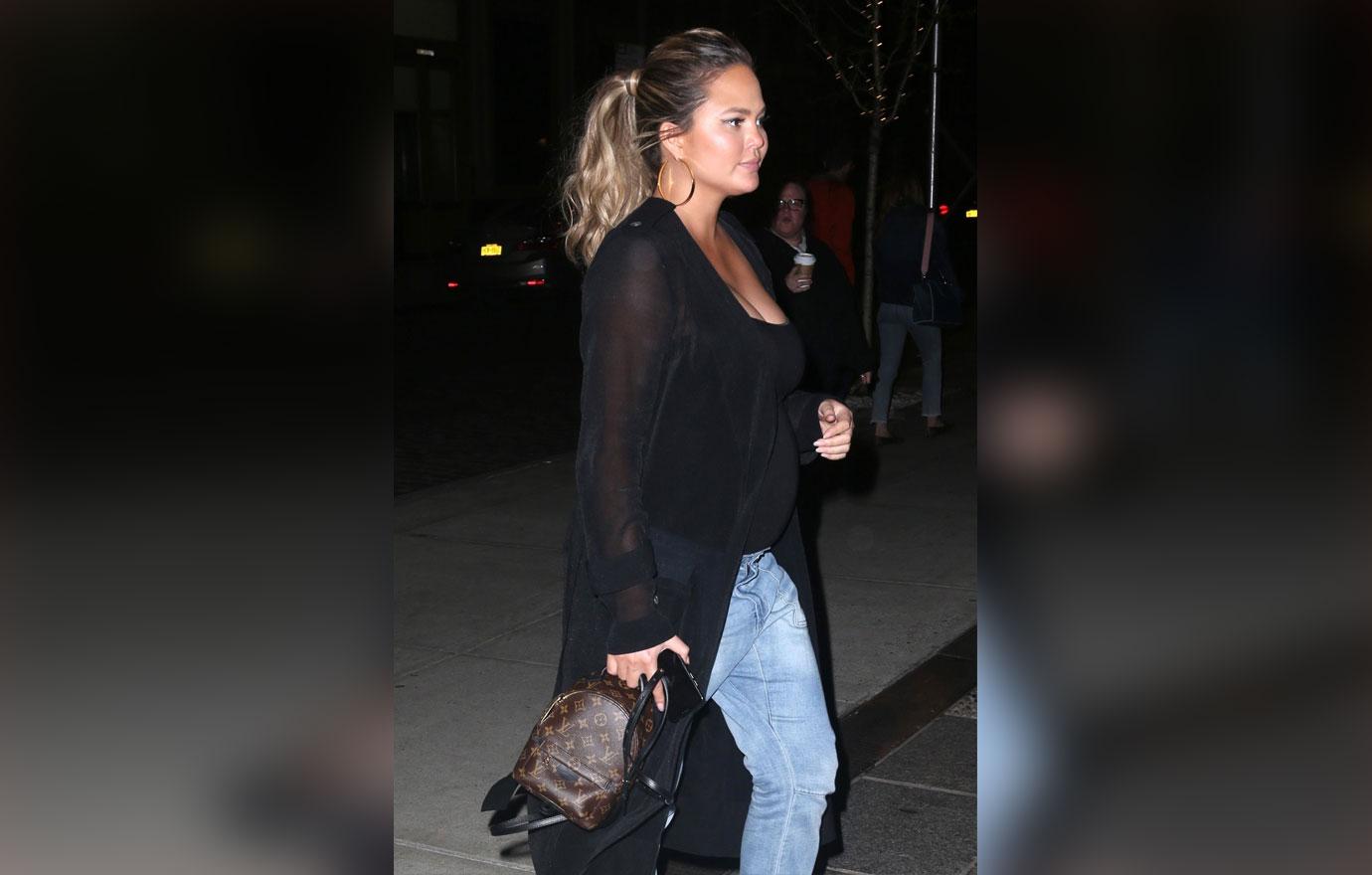 The heavily pregnant beauty was spotted out late in New York City wearing a tight black shirt, a black coat, and blue jeans. She accessorized the look with a super cute mini Louis Vuitton backpack.
Article continues below advertisement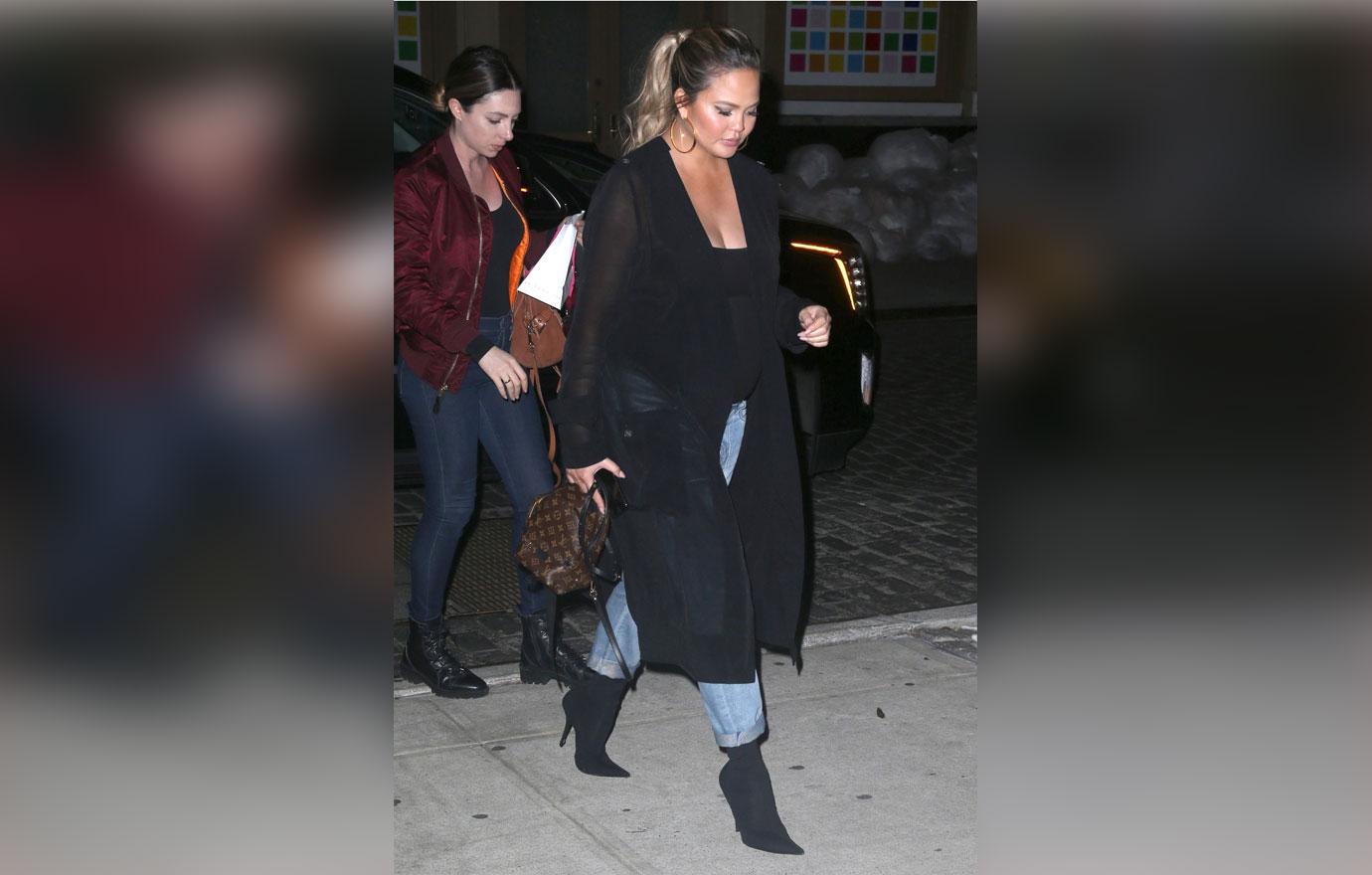 She stepped out hours after Kanye posted private text messages between himself and John, in which John encouraged him to reconsider his stance about supporting the president.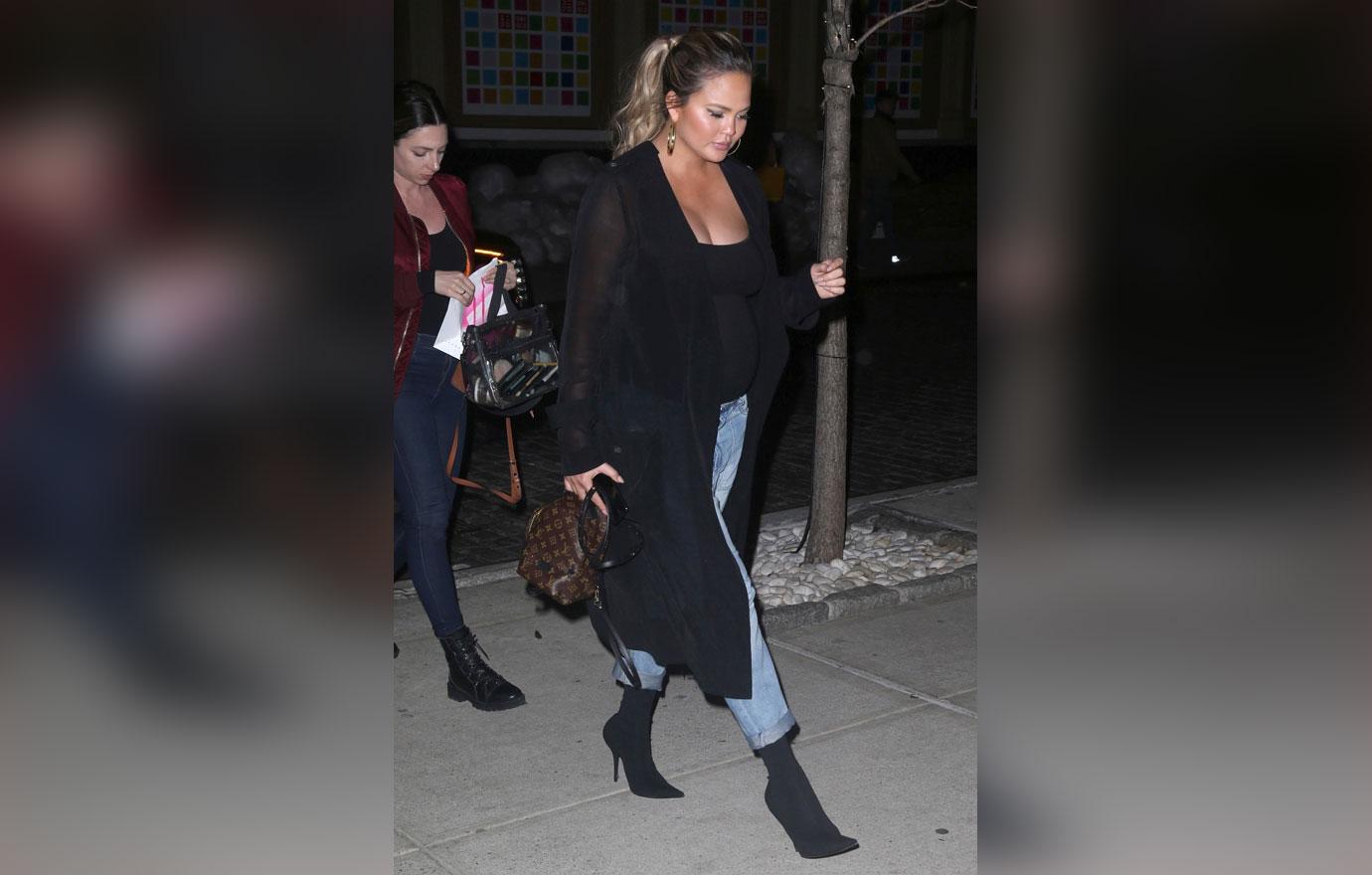 Chrissy hilariously weighed in on the drama, tweeting, "This is the most elaborate and complex google pixel phone ad I have ever seen." Oh, Chrissy!
Article continues below advertisement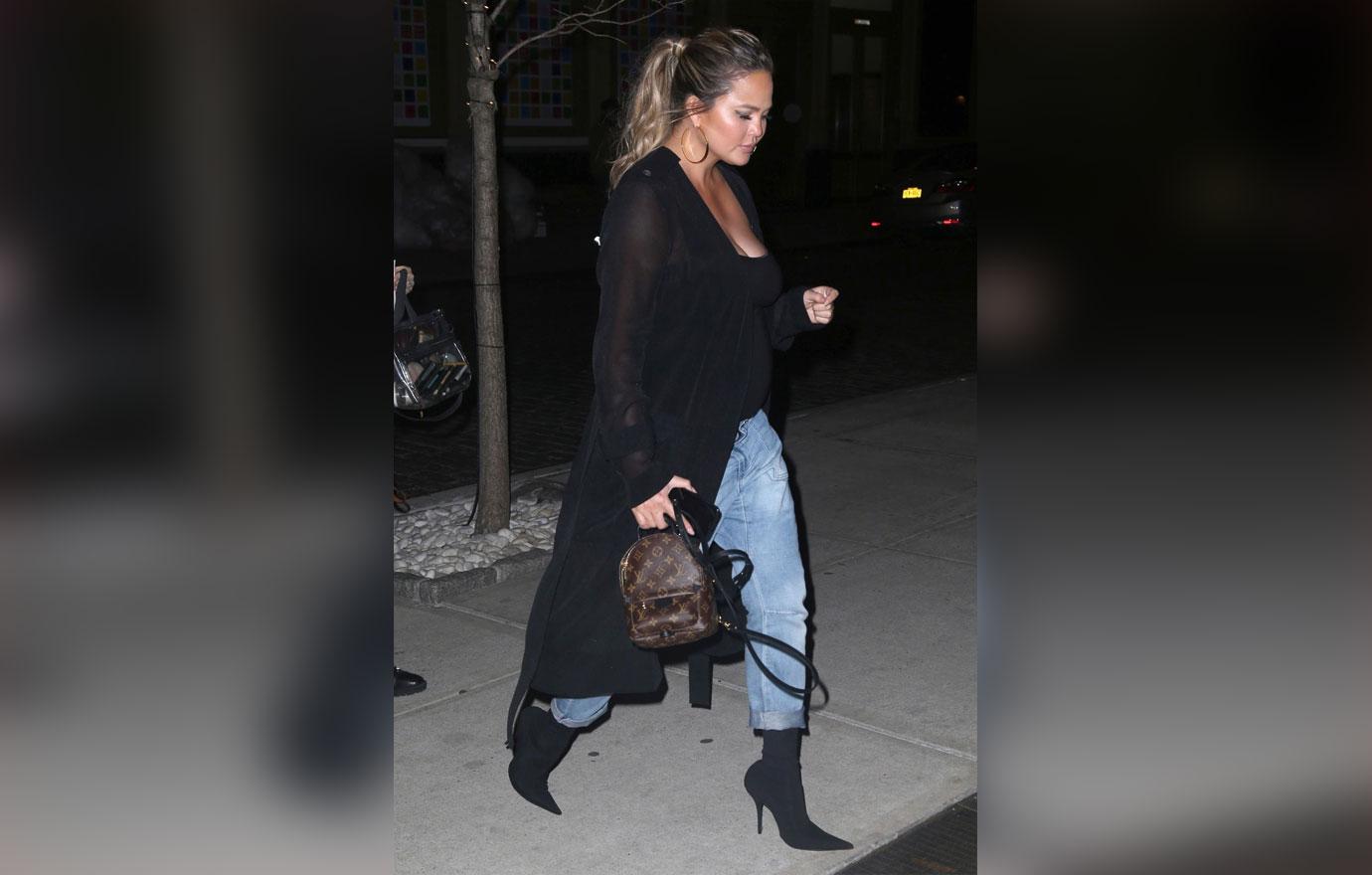 Meanwhile, as Chrissy and John await baby number two, they gushed over their cute daughter Luna. "She says new things every day and we're like, 'Where did that come from?'" Chrissy told Us Weekly.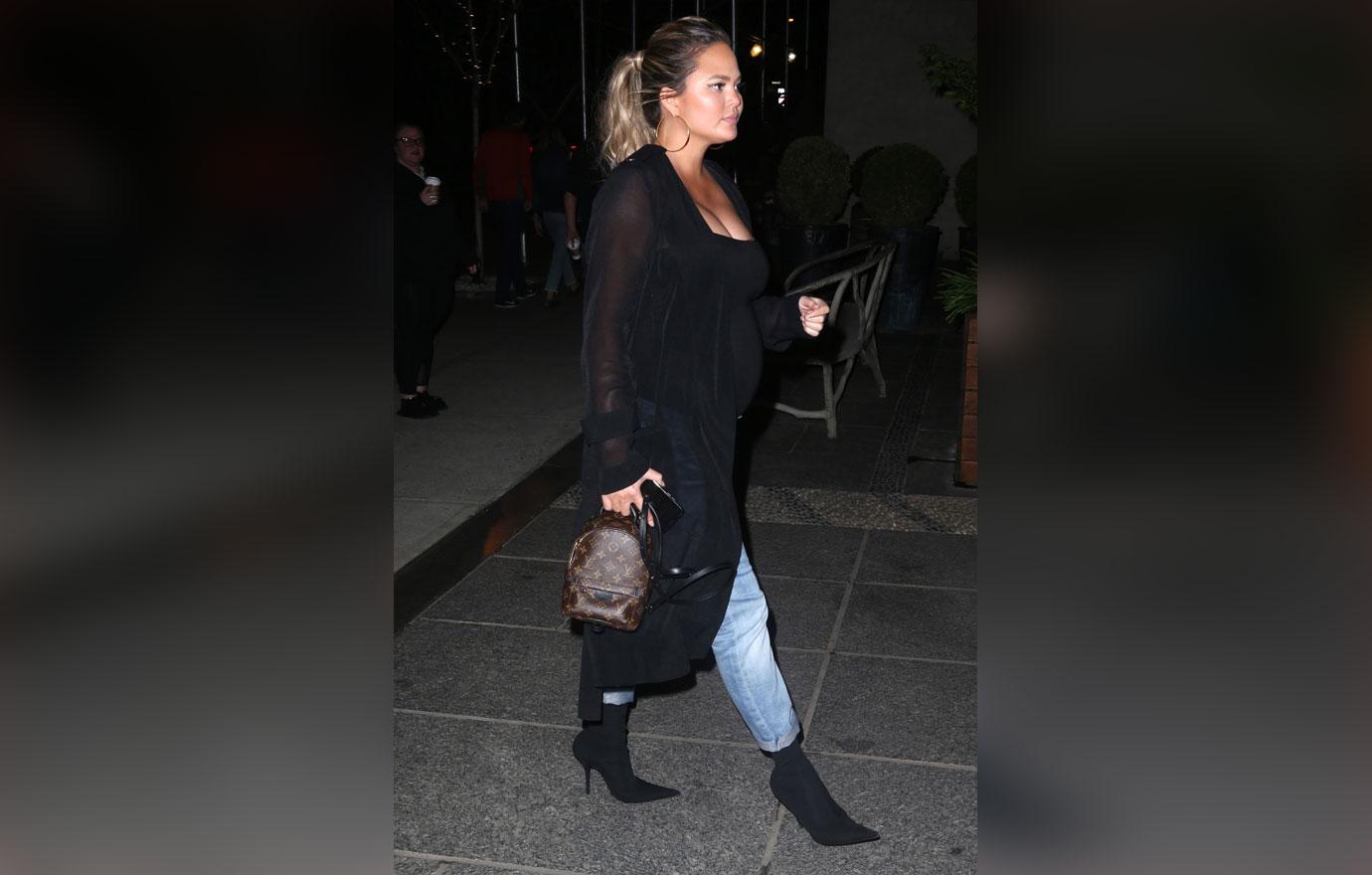 And they are loving that they can interact with her. "We are definitely both toddler people, and we like talking back to them and interacting and being sassy back to them," she explained. "We like that kind of relationship and now we can totally do that."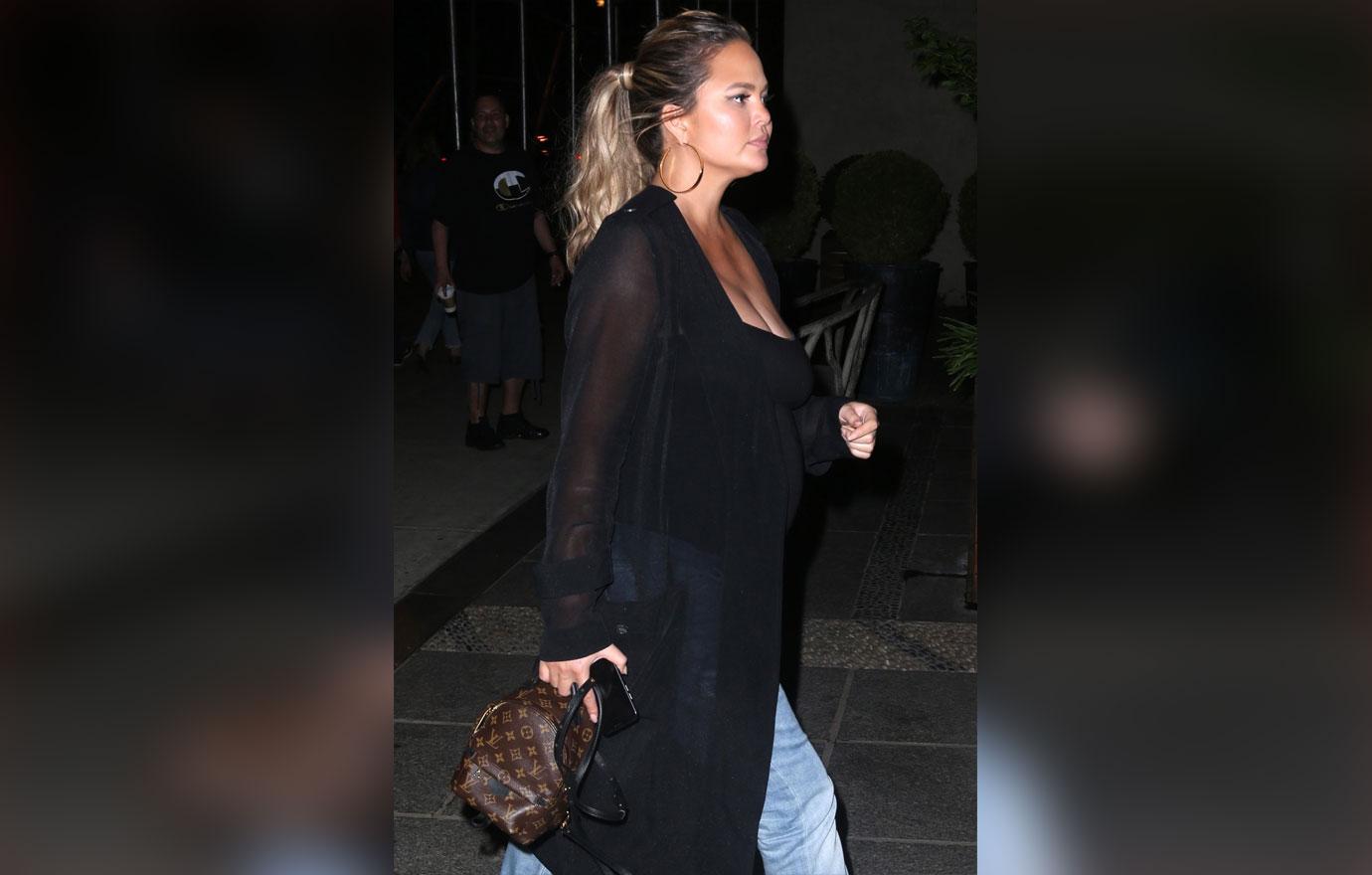 What are your thoughts on Chrissy's bump? Sound off in the comments section.