PHOTOS
OK! Exclusive Photos: Very Pregnant Kate Middleton Joins Prince George For A Play Date At The Playground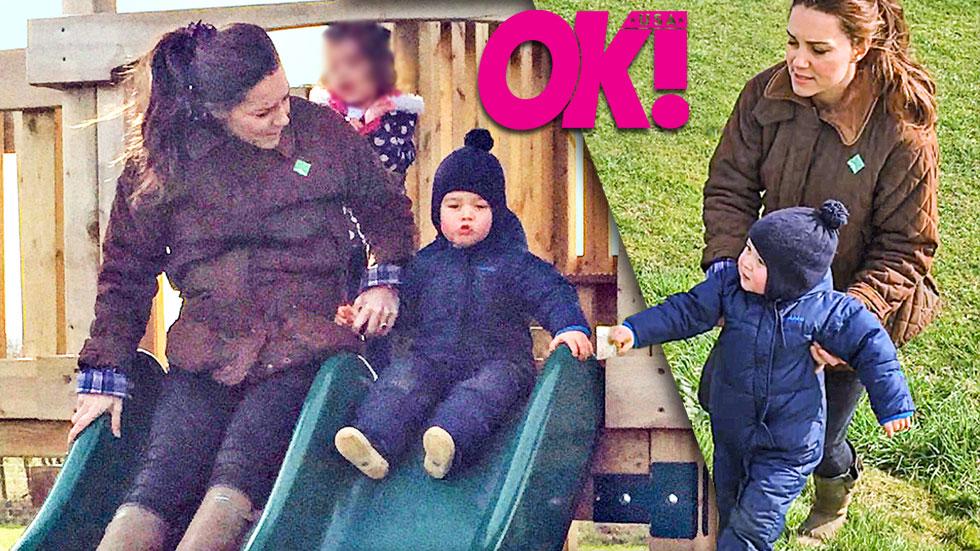 Watch: Pregnant Kate Middleton Joins Prince George For A Play Date
Article continues below advertisement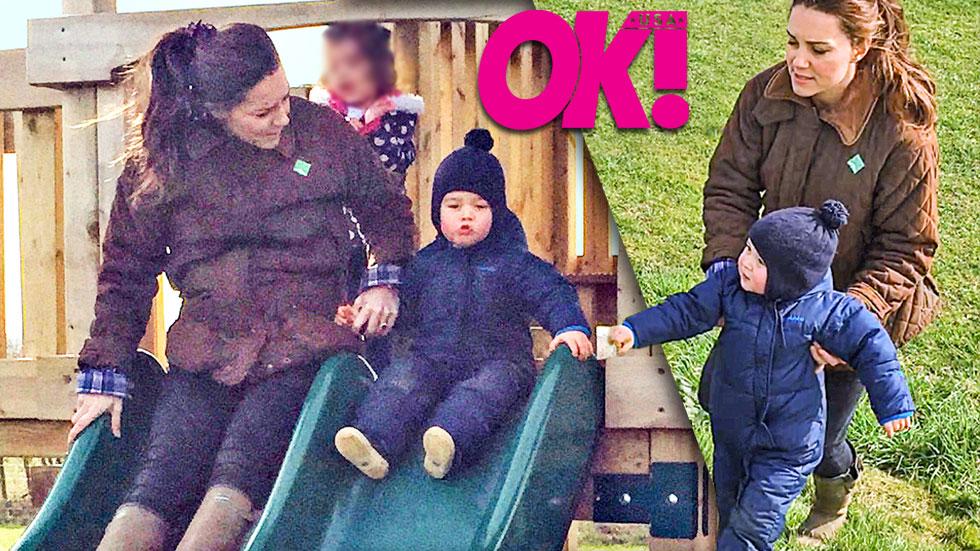 Kate Middleton may be expecting a new royal baby, but the doting mother hasn't forgotten about Prince George! The Duchess of Cambridge took the 21-month-old—who got so big!—for a recent play date in the country and OKMagazine.com has the exclusive photos!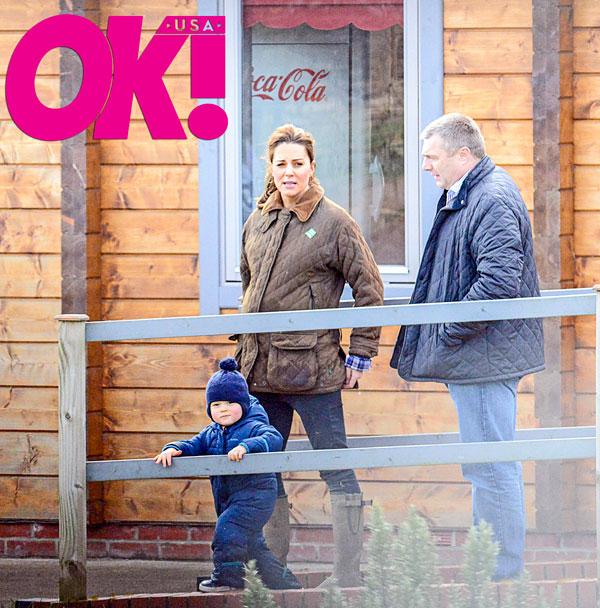 A glowing Kate, clad in jeans and a brown coat that still showed off her giant baby bump, took George, who was dressed in a puffer suit and a knit hat, to play with other children at Snettisham Park. The farm and petting zoo is a short drive from Amner Hall, where the pint-sized prince, Duchess and Prince William live.
Article continues below advertisement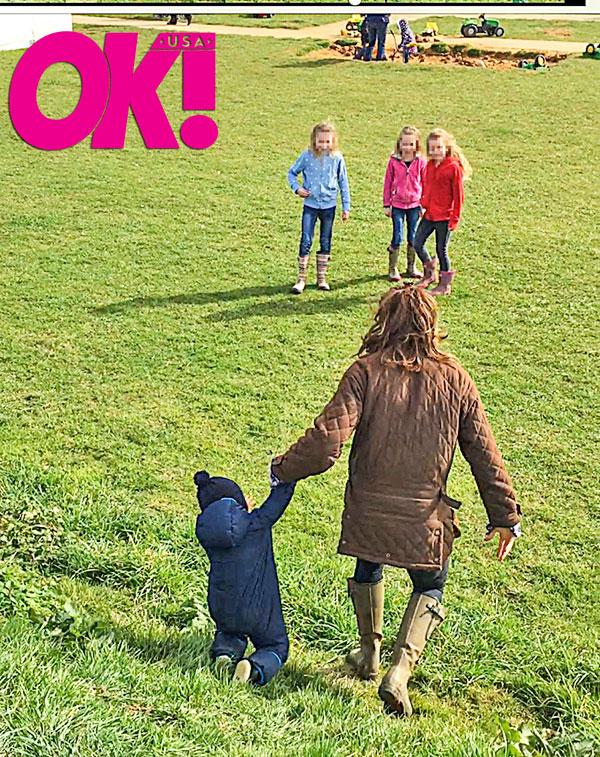 Sources told OK! that a not-so-shy George went running for the sandpit, where there was a toy tractor to ride as well as three little girls. Instead of hopping on the truck, though, the little royal started digging in the sand with a bucket and a spade looking to impress his new female playmates.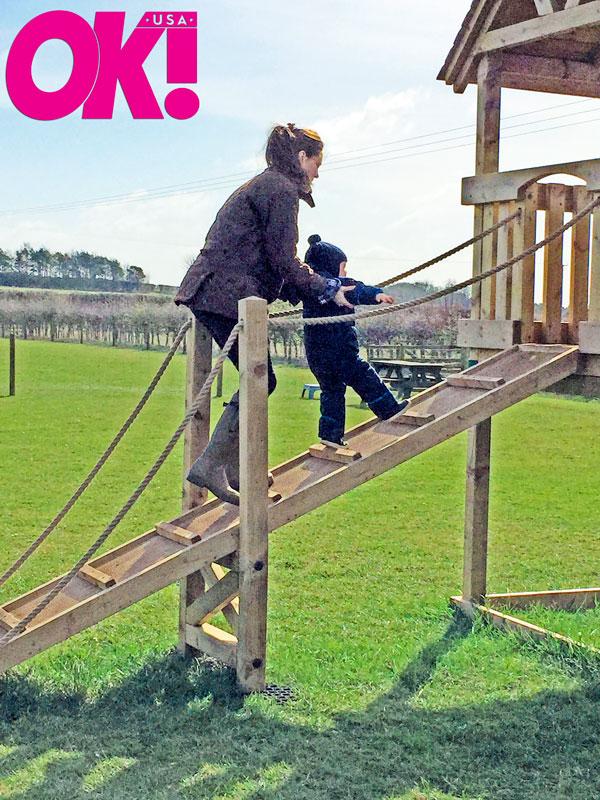 Prince George then followed his mother and three royal protection officers to a wooden climbing frame, where the very pregnant Duchess helped him climb a ladder! However, "Georgie," as the 33-year-old was calling her son, made a beeline back to the little girls. What a Prince Charming!
Article continues below advertisement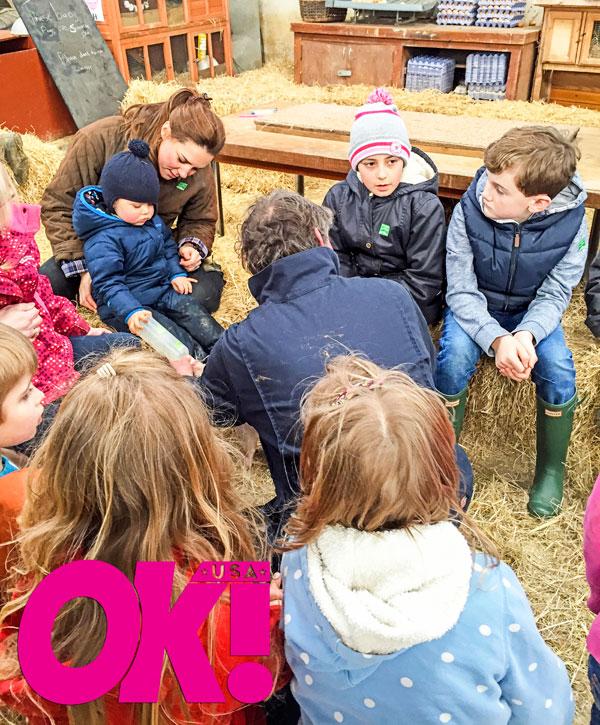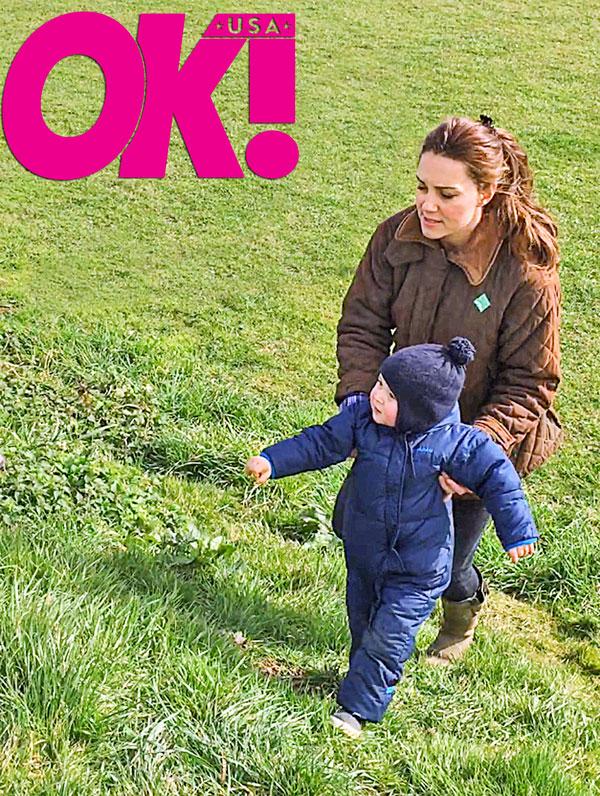 Kate and George were overheard making the sounds of the animals in the circle, as the little tyke imitated his mum. "It goes clippety-clop, clippety-clop," Middleton said of the horse while George yelled back, "Neigh!" The group then made "moo" noises for the cow followed by "oinks," and George's favorite "quack" sound while the little Prince yelled out "duck" and kissed the toy on its forehead.
Article continues below advertisement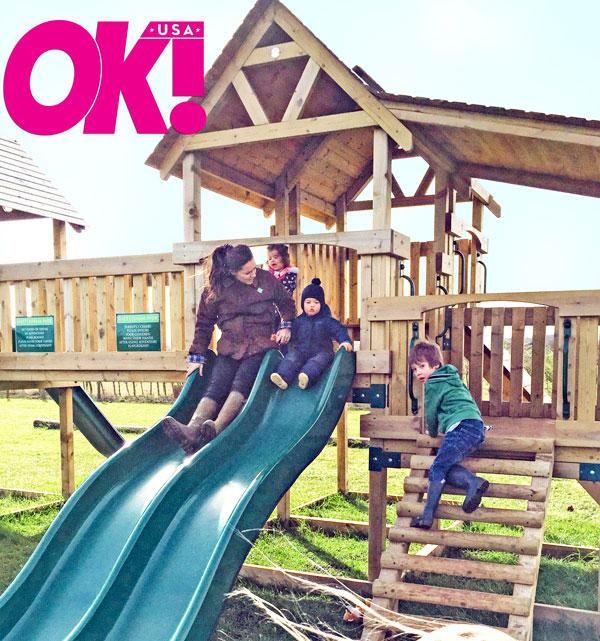 Georgie, who was a little ball of energy during his outing, also spent the day on the jungle gym with his mum, who even slid down the slide with him!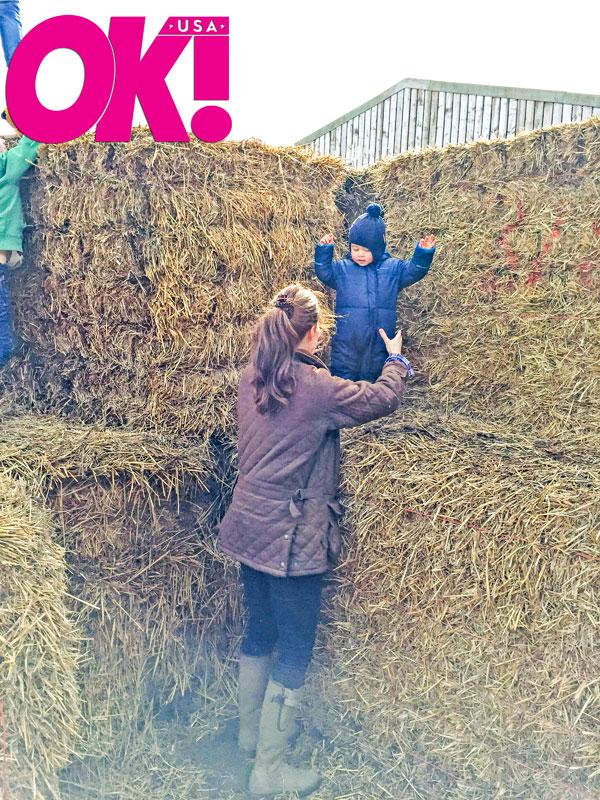 They also had some laughs while climbing and hiding in the haystacks, with George popping out to scare his mum.
Article continues below advertisement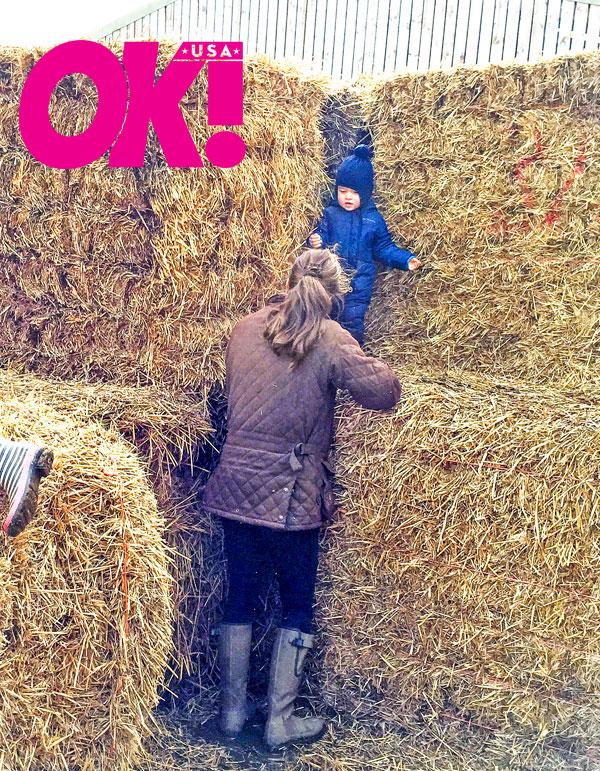 Kate didn't seem to mind that she had to hoist her little boy from the hay, either!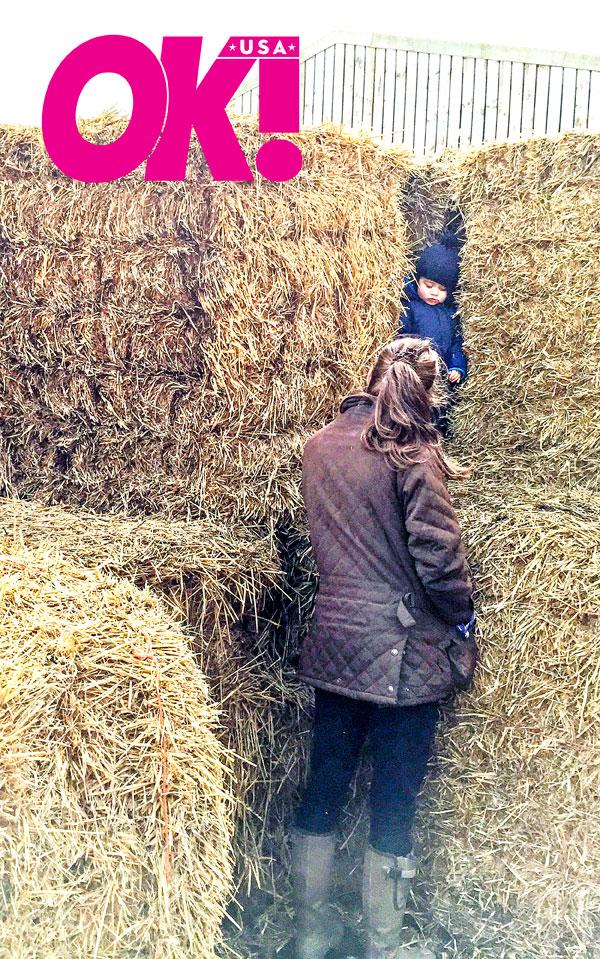 But the day wasn't over, yet! Showing what a generous King he will be someday, George and the other children worked together to feed goats and pigs. With Kate's guidance, the tot also helped bottle-feed a tiny piglet, which shows he's definitely ready for big brother duty!
Article continues below advertisement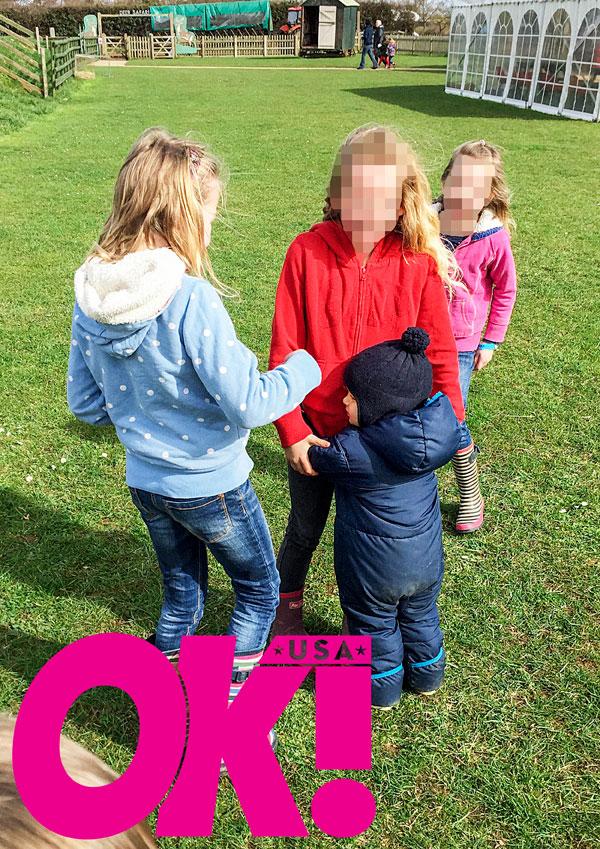 After almost taking a tiny tumble, which Kate helped him recover from, the little ladies' man insisted on saying goodbye to his new friends and hugged them for such a fun play date in the country. A people's Prince, for sure!