ROYALS
How Prince Harry Cut Ties — Inside The Conversation That Ripped The Royals Apart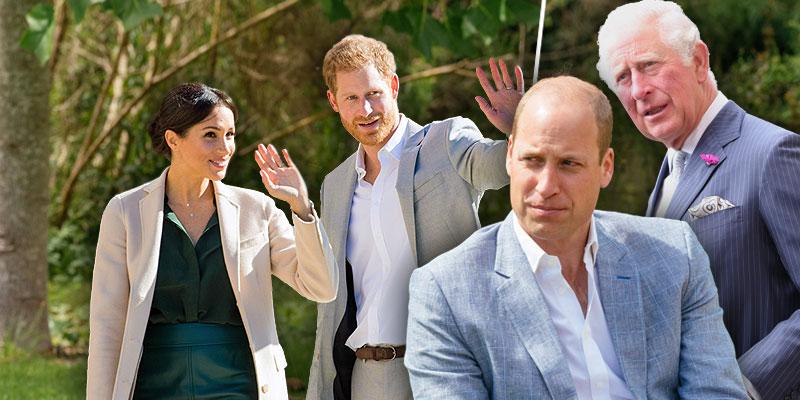 Excuse me? Prince Charles and Prince William didn't think Prince Harry and Meghan Markle were *actually* going to step away from their senior royal duties, according to biographer Robert Lacey.
"It was sort of offhand," Lacey said of Harry's initial conversation with William and Charles about his family's exit. He explained that the Prince of Wales and the Duke of Cambridge "didn't quite believe they were serious" and basically responded to the idea as an afterthought, telling Harry to "put it down on writing paper" or send "us an email and we'll think about it," Lacey said.
Article continues below advertisement
Article continues below advertisement
The Duke and Duchess of Sussex stepped away from their duties more than a year after tying the knot in England in May 2018. The power couple welcomed son Archie the following year. Amid Harry and Meghan's blossoming relationship, the tension between Harry and his 38-year-old brother continued to worsen as William had his doubts about Harry's speedy relationship with the American actress.
A concerned William even brought in their late mother's brother to "see what he could do." Unfortunately, the effort was met with a "bitter explosion" from the father of one after William tried to intervene. The Duke of Sussex "didn't blame his uncle" for showing concern, but was "furious with his elder brother for dragging other family members into the row." The "anger and mistrust — that distance — has lasted to the present day," Lacey dished.