PHOTOS
Rachael Ray Shares Devastating Photos 1 Month After 'Chilling' House Fire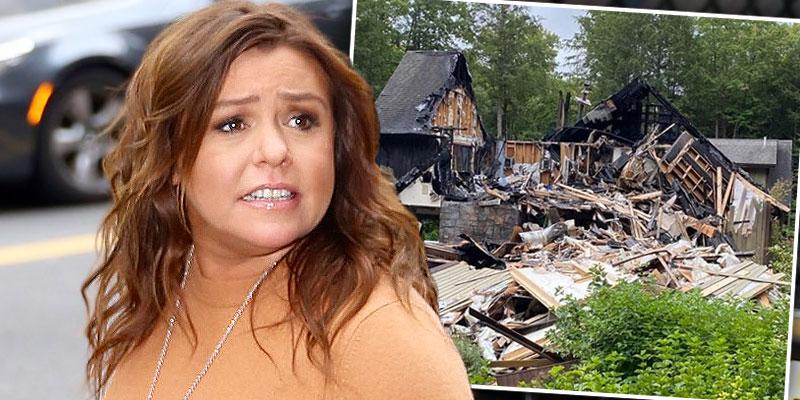 So sad. One month after Rachael Ray's New York home caught fire, the chef took to Instagram to share the heartbreaking photos with her fans. "We watched our house burn in an hour," the 52-year-old said in a clip posted on Friday, September 11. 
On Sunday, September 13, the talk show host — who spoke about the fire during the Rachael Ray Show on Monday, September 14 — uploaded some never-before-seen scenes from that tragic night on social media. "This was our bedroom," she said in the clip as she showed the wreckage to her followers. "And our library and that was our bathroom and our dressing area."
Article continues below advertisement
PITY PARTY! RACHAEL RAY & RACHEL ROY COMMISERATE OVER BEYONCE BECKY DRAMA & EXCHANGE BOOZY GIFTS
Ray was home with her husband, John Cusimano, and their dog, Bella, but all escaped unharmed. 
Ray — who teased she would be discussing the horrifying event on social media last week — also revealed what she lost in the massive fire. "On August 9, my house burned," read a statement from Ray posted on Instagram on September 12. "15 years of memories; 40 years of notebooks, drawing, thoughts, my life's work.
"In the years that I lived here, I learned an awful lot. In the few weeks since it burned, I think I've learned even more. Today, we're going to share what's left of our home." 
RACHAEL RAY'S HOME IN UPSTATE NEW YORK DESTROYED BY FIRE OVERNIGHT
Following the incident, the Warren County Sheriff's Office said the fire was contained to the roof. The firefighters rushed to Ray's house on Chuckwagon Trail in Lake Luzerne around 8 p.m. 
Article continues below advertisement
Later on, the New York native thanked her lucky stars that she was alive and well. "Thank you to our local first responders for being kind and gracious and saving what they could of our home," she wrote on Twitter on August 10. "Grateful that my mom, my husband, my dog … we're all OK.
"These are the days we all have to be grateful for what we have, not what've lost. I *did* lose my phone (posting through a team member). Thank you for all the well wishes, concern and outreach, but can't return texts and calls at the moment …!"
Article continues below advertisement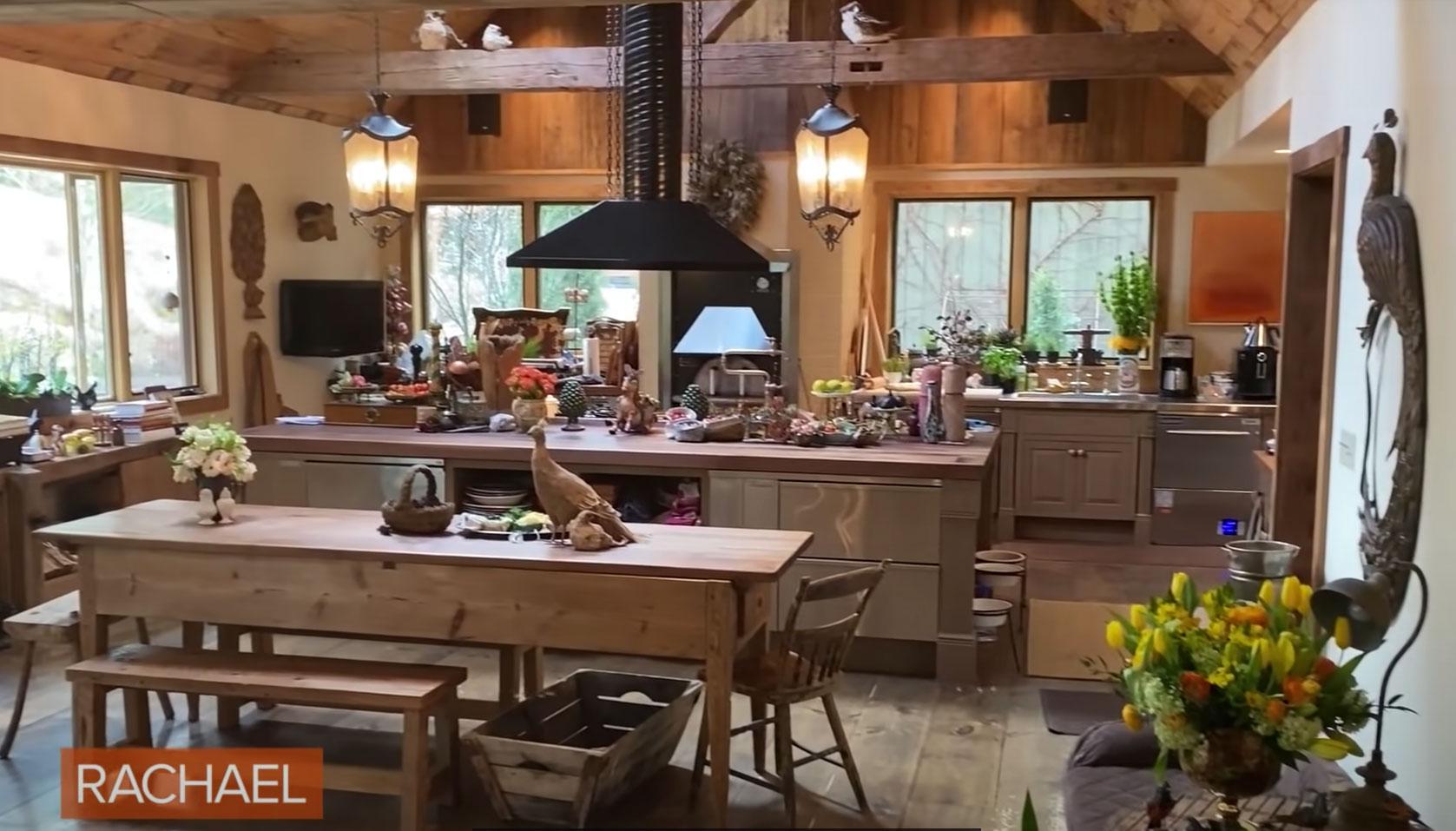 Luckily, Ray's kitchen was not damaged in the fire.
Ray said seeing her house burn down in an hour was "chilling from head to toe."
Article continues below advertisement
Right before the fire erupted, Ray enjoyed a meal with friends.
Ray noted that the bedroom and the library were burned to the ground in August.
"When one chapter ends, a new one begins," the television personality captioned this snapshot of the devastating damage.