PHOTOS
8 Things We Learned From The Real Housewives of New Jersey Part Two Reunion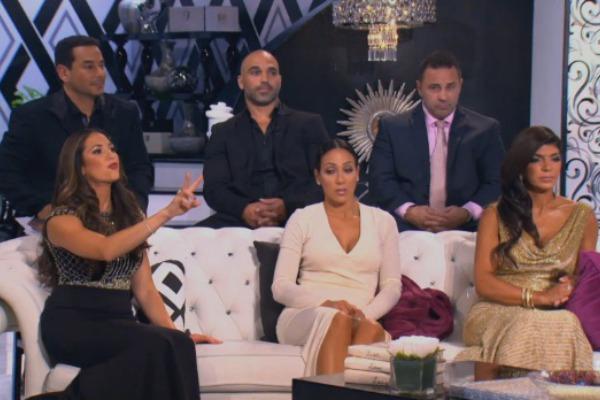 Tensions were high during the Real Housewives of New Jersey reunion last night. But as the group discussed the season's feuds and fights, viewers learned a lot of mind-blowing facts about the Garden Staten girls and their controversial partners!
Article continues below advertisement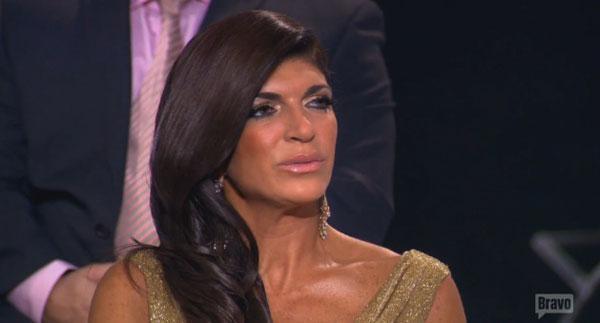 The only original housewife still standing, Teresa Giudice revealed why she joined the show in the first place. "I went on the show for fun and it went a totally different way. Look at where I am now. I was so naïve."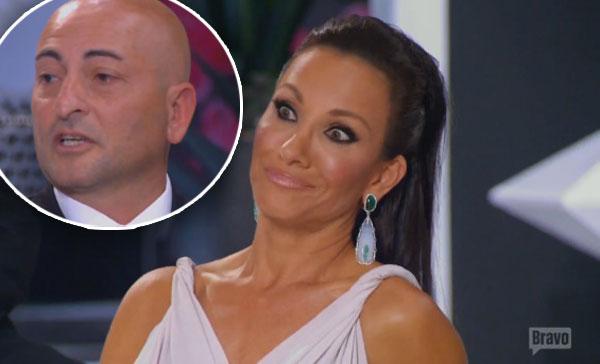 All season long, there were rumors that Rino Aprea cheated on his wife Teresa Aprea with a stripper. When Teresa set the record straight, viewers found out that the rumor was half true. "Rino did not cheat. Cheating was never our issue. He dated after we were divorced. He dates young strippers not old hags."
Article continues below advertisement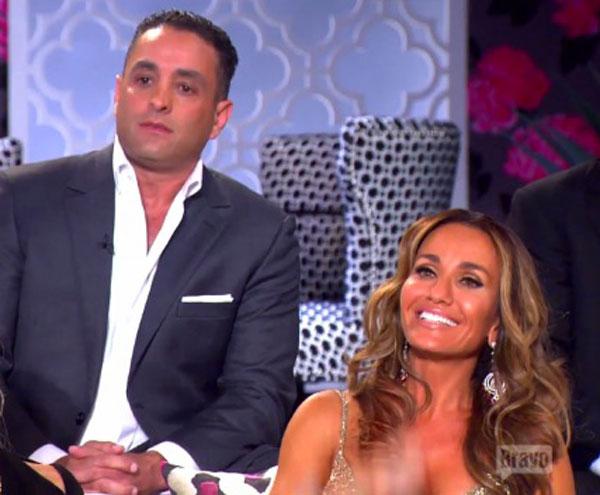 Bobby Ciasulli's reluctance to propose to his girlfriend Nicole Napolitano was an ongoing storyline. Viewers learned that not only is Nicole still living at home with her parents, but also Bobby is actually really rich. "He doesn't make that kind of money unless daddy gives it to him" Jim Marchese fired while fighting with the "trust fund baby," while Amber Marchese added, "You live off your father's money!"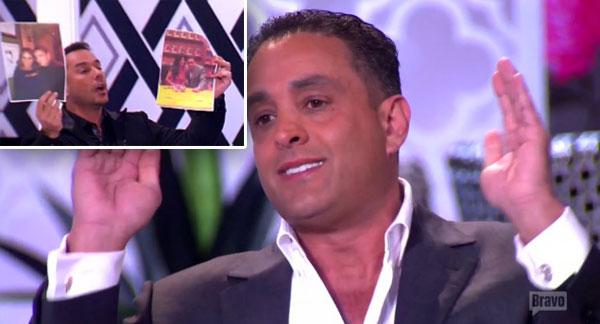 And the biggest RHONJ fan is… Bobby! To prove Amber's allegation that Bobby was only with Nicole so that he could be on the show, Jim showed the group pictures of Bobby attending and taking photos with Teresa Giudice, Melissa Gorga and Jacqueline Laurita at each of their book signings. "See that little f*cking fame whore," Jim yelled as Bobby defended himself by saying, "Do you realize how ridiculous that sounds?… I went to Barnes and Noble one night not to go see Teresa and she happened to be there."
Article continues below advertisement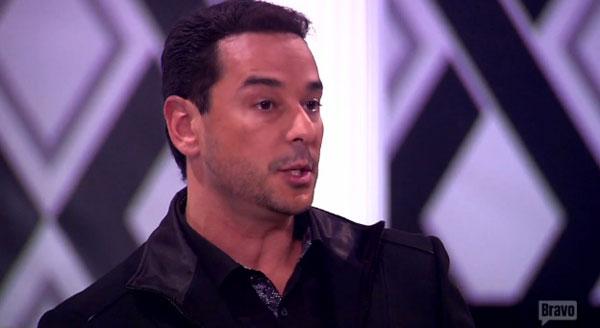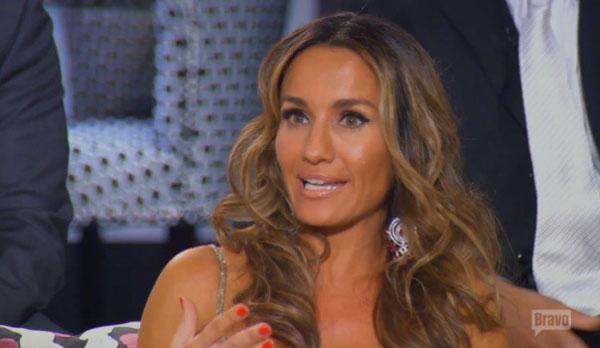 During the season, Amber and Nicole got into a weave-pulling catfight because Amber told Melissa that Nicole broke up a marriage. Although Nicole insisted she never did, she did admit to sleeping with a married man, "He's not divorced till this day. Picture being separated like Tommy and Dina Manzo."
Article continues below advertisement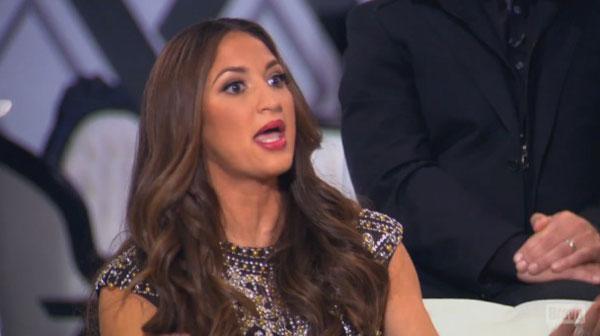 During the first responder's party, it was a two-on-one fight between Amber and twins Nicole and Teresa. Viewers found out on Thursday that Amber really wants to go at it with just Nicole. "I would love to see how tough you guys are separated," Amber said. Nicole replied, "Amber put me alone, one on one with you."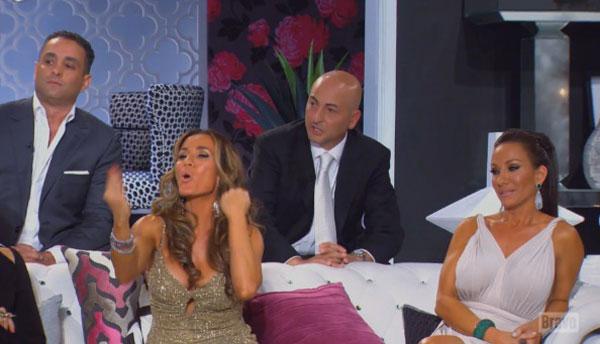 Amber thought that the catfight during the first responder's party was staged, and that Bobby and Nicole knew that a physical fight between the ladies would occur. "Bobby brought us down there for that blood bath," Amber said. "They were ready to attack me… the moment we walked upstairs you Bobby said, 'oh it happened already?'"
Article continues below advertisement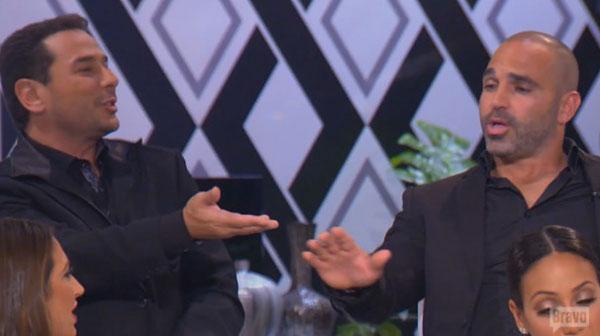 No one could talk bad about Joe Gorga's sister! When Joe commented that the way Jim speaks to women is "terrible," Jim fired back, "You called your sister a scumbag!" This caused Joe to scream, "Why don't you shut up about my sister. Don't f*cking repeat it!"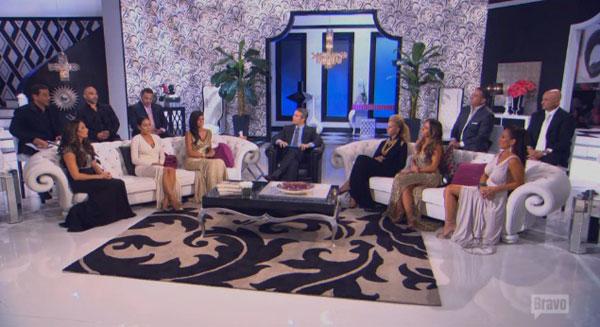 Were you shocked by the episode's revelations? Tell us in the comments below or tweet us @OKMagazine.com!
Watch the third and final part of the RHONJ reunion special on Tuesday at 8/7c on Bravo.