PHOTOS
'Real Housewives of Atlanta' Star Kenya Moore Caught Wearing Her Wedding Ring In Instagram Video Following Split From Husband Marc Daly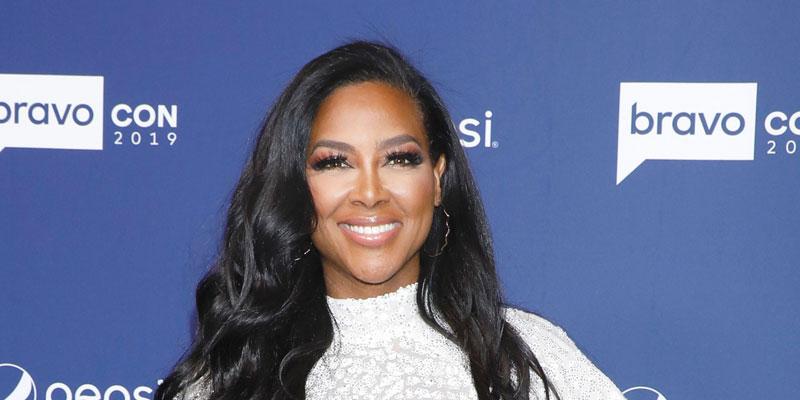 Does Kenya Moore have something to tell us? The Real Housewives of Atlanta star was caught wearing her wedding ring in an Instagram Stories video on Thursday, January 15. She announced she was ending her marriage to husband Marc Daly in September, but she has been vocal about her desire for them to work through their issues and stay together. Now, fans are wondering if her decision to show off her sparkler on social media was a subtle hint that a reconciliation is in their future.
Article continues below advertisement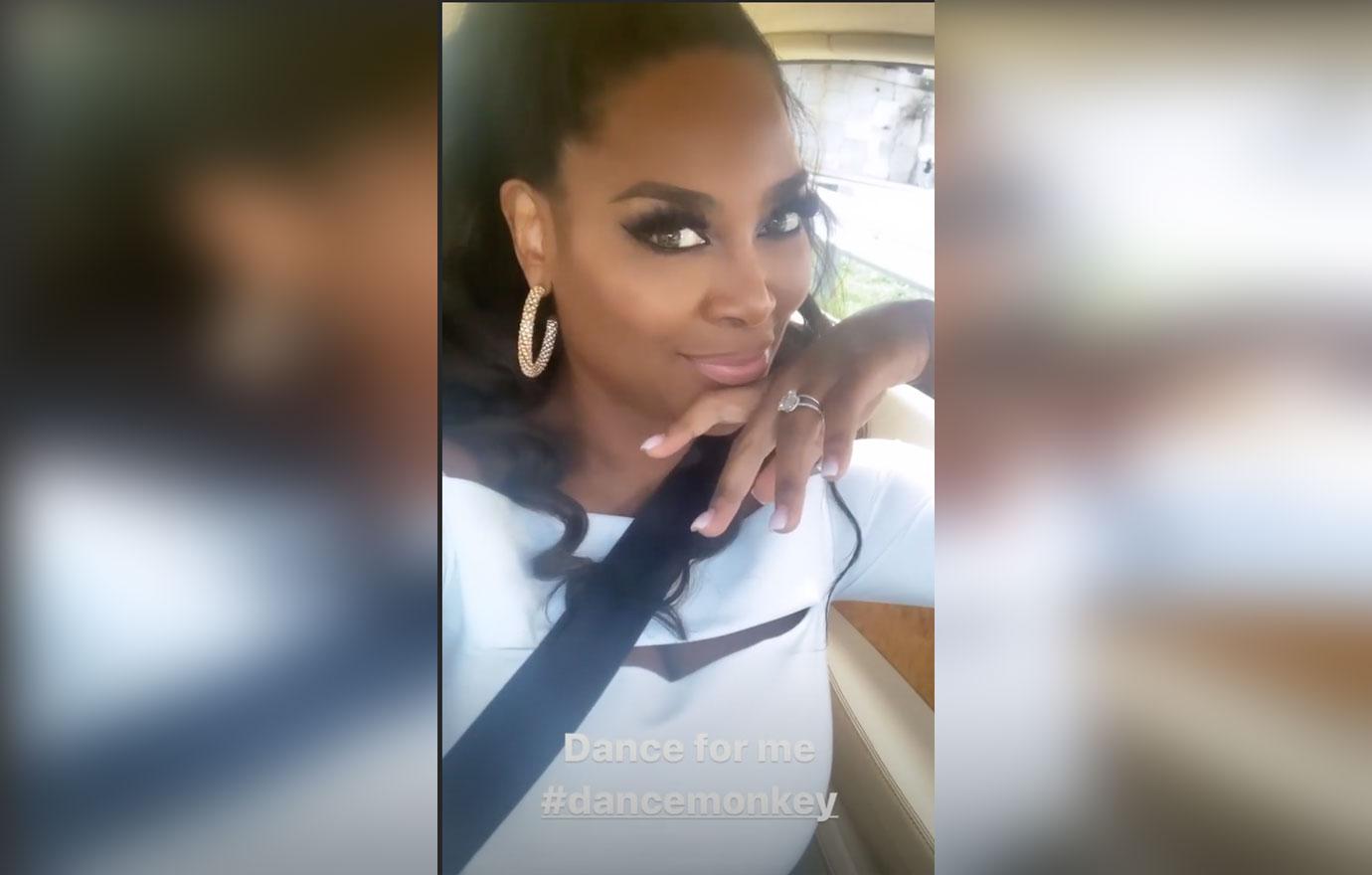 Kenya, 48, made no attempt to hide the ring as she boogied along in her car to "Dance Monkey" by the Tones And I. She looked gorgeous in a white shirt, diamond hoops, and smokey eyeshadow and appeared to be in a great mood.
Kenya shocked fans by announcing she had split from Marc in September. They were married for two years and share daughter Brooklyn Doris, 14 months. "It is with profound sadness that I regret to inform my fans that I am divorcing my husband Marc Daly. Due to recent and ongoing circumstances, I can no longer continue in the marriage. My sole concern and focus is and will always be my daughter, Brooklyn, my miracle baby. She was made in love and true commitment. I ask for our privacy to be respected moving forward," Kenya said in a statement at the time.
Article continues below advertisement
Shortly after their breakup, Kenya expressed her desire to fix their relationship. "I didn't get married to quit. I love my husband. I don't doubt that he loves me. Let me be clear, I took my vows seriously. I believe in for better and for worse and I believe in trying it all before you walk away, especially when we do have a child and we are a family. I am hopeful and have always wanted to work on our relationship. But I just don't know if that's even a possibility at this point, honestly. Marc doesn't seem to be there. I'd feel more comfortable calling it quits if I knew I'd tried everything and it still didn't work. And we definitely didn't do everything we could have done to save our relationship," she told People.
Article continues below advertisement
"#TeamTwirl you are truly my riders. I love you guys so much ... not just for liking my photos but for genuinely being invested in my happiness. 2019 #topnine has been a year of great joy — having @thebrooklyndaly as an infant and watching her grow and thrive and inspire so many people. As you can see ... you loved my family photos the most. I pray that my heart can be open to forgiveness, understanding and compassion. I pray for the same for those I have hurt. I truly have an angel in my life ... more than one and God has never given me anything I cannot handle. God bless all of you and may all your dreams, desires and prayers come true in the next decade. Kenya," she captioned a collage of her top 9 most "liked" photos on Instagram from the year.
Article continues below advertisement
What do you think of Kenya wearing her wedding ring after her split? Sound off in the comments below!