PHOTOS
'Real Housewives of Atlanta' Star NeNe Leakes Shades Kenya Moore While Discussing Her Health Problems On 'The Dr. Oz Show'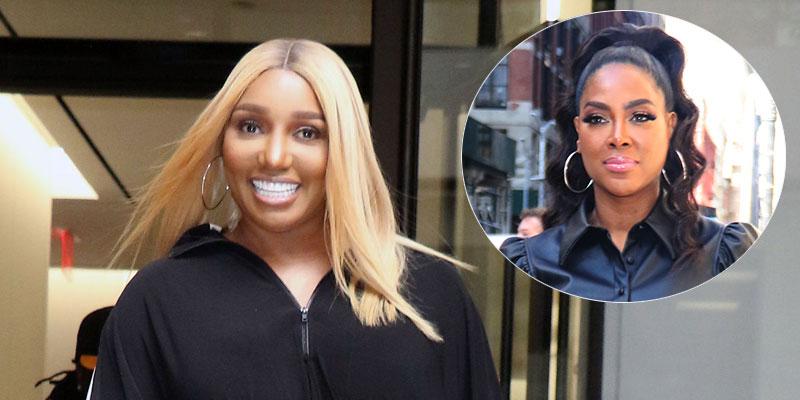 Article continues below advertisement
Dr. Oz kicked off the conversation by asking about NeNe's bathroom behavior. "So if I can ask, how long are you in the bathroom to go number two, usually?" he questioned. "I'll probably give 30 minutes. But I'm not regular," she responded. "So the other thing that causes some hemorrhoids and constipation and a lot of other things is stress, and you guys have been having a lot of intense discussions on Housewives," Dr. Oz noted.
"What is going on? Pretty much Cynthia and Kenya. How do you get along with them?" Dr. Oz continued. "Who? I didn't tell you I had something wrong with my hearing? I didn't tell you that, did I?" NeNe quipped. When Dr. Oz called Cynthia and Kenya NeNe's "two acquaintances," NeNe acted like Kenya didn't exist. "One acquaintance of mine, Cynthia," NeNe corrected him.
Article continues below advertisement
NeNe went on to reveal that her relationship with Cynthia had actually improved in recent months. "We're in a much better place than we were in the beginning of the season," she confessed.
Kenya declared that there was no possibility of a reconciliation with NeNe during an appearance on Watch What Happens Live in November 2019. A fan called into the show and asked if Kenya and NeNe were "in a better place," and Kenya set the record straight. "The answer about NeNe is absolutely not. I think she's pretty much dead to me. When someone tried to spit on you, I think they're not ever gonna be friends with you. So, yeah. That's pretty much done," she said.
Article continues below advertisement
Article continues below advertisement
What do you think of NeNe shading Kenya during her daytime show appearance? Sound off in the comments below!